Country wedding dresses are a combination of naturalness and a simplicity with a romantic motive at the same time. This style includes a rustic roughness combined with fanciful chic details. In such kind of dresses, a tender beauty is combined with a refinement.
Rustic wedding dresses have a lot of pluses. The main one is a large selection of accessories and models, including plus size models. A simplicity and an unobtrusiveness form the basis of a country wedding style.
Country lace wedding dresses are rather broad. But there are so many variations of lace and how it's used. It can be romantic, sexy, nostalgic, and glamourous. It can be a small detail or top to bottom. You can opt for delicate lace or big, graphic statement lace. The options are endless, as they say.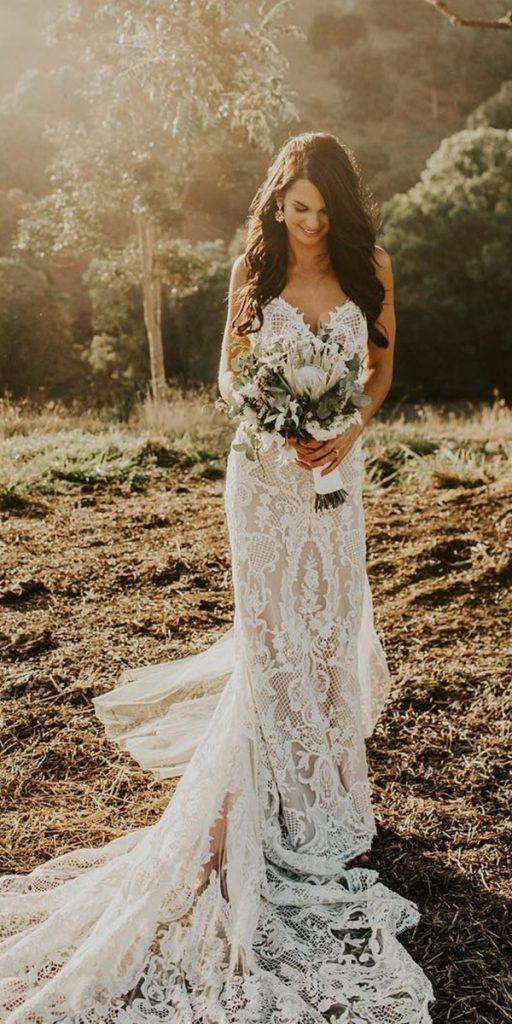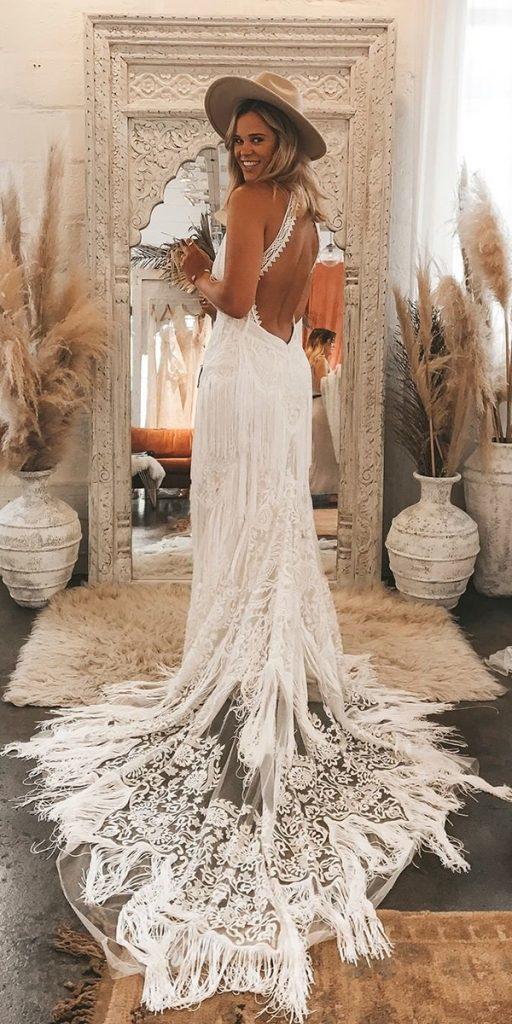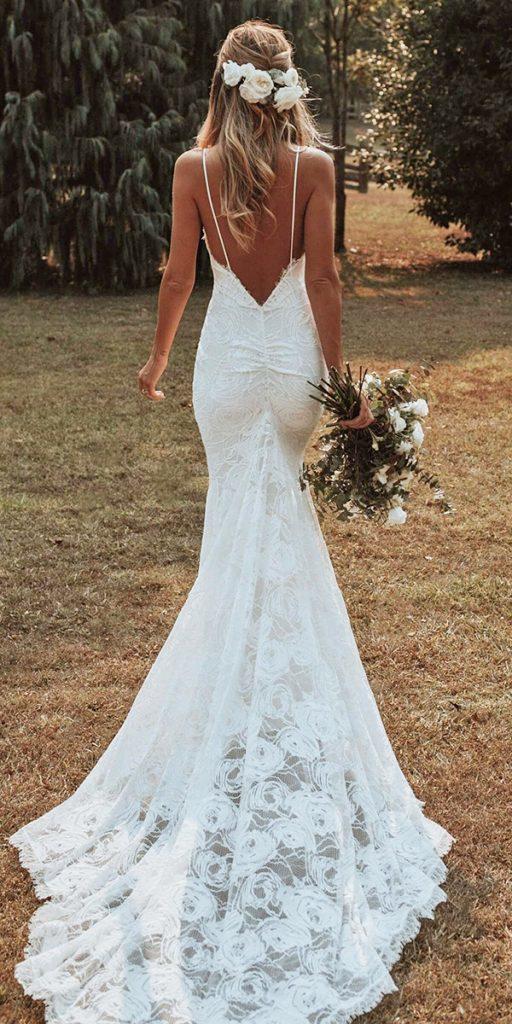 Casual country wedding dresses offer effortless charm for laid-back celebrations. Flowing fabrics, relaxed silhouettes, and minimalistic embellishments capture the essence of a rustic yet comfortable affair.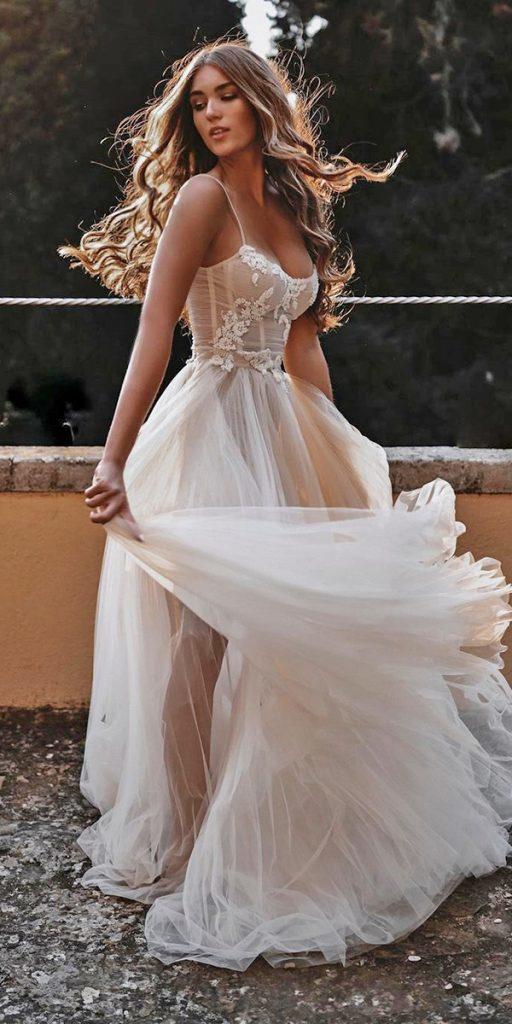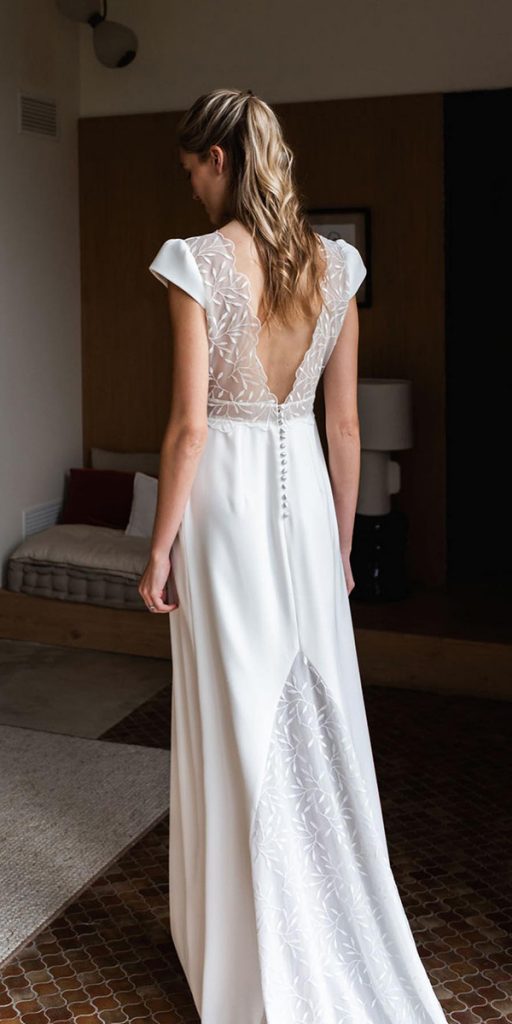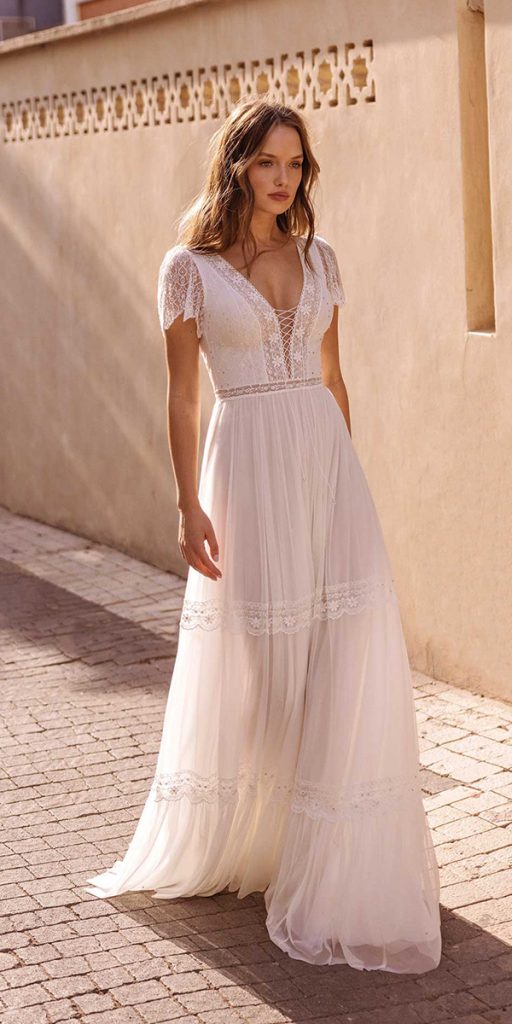 Simple Country Wedding Dresses
simple country weddign dresses impresses with simple lines, a minimum of decor, and a lack of pretentiousness. The airiness and lightness of such a wedding dress are also acceptable by the canons of the look. In any way, you will need accessories that allow you to bring in the look thematic notes (colorful beads or an interesting cape).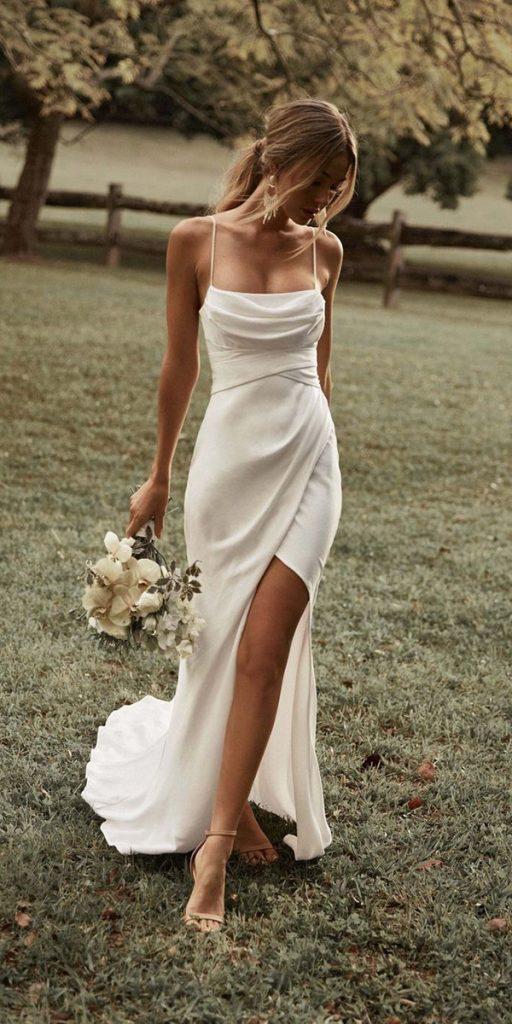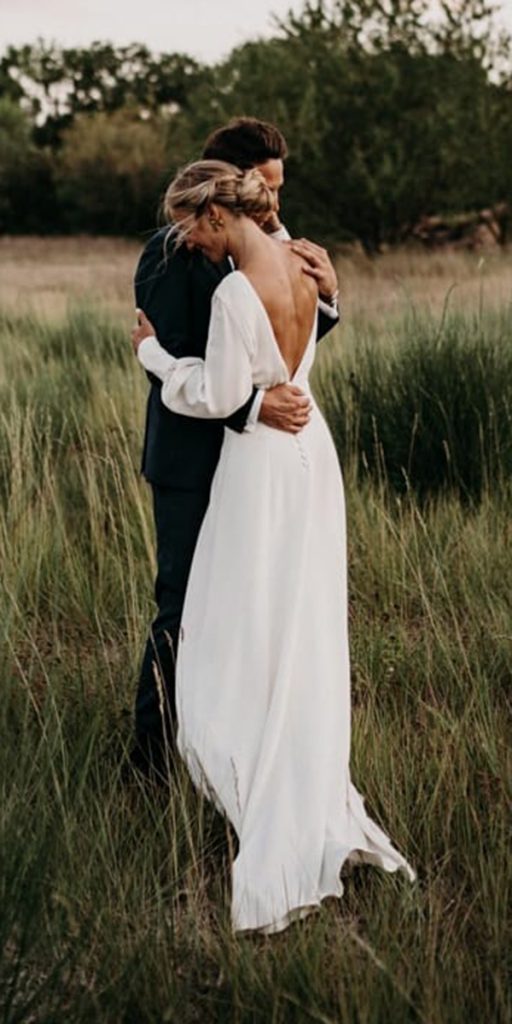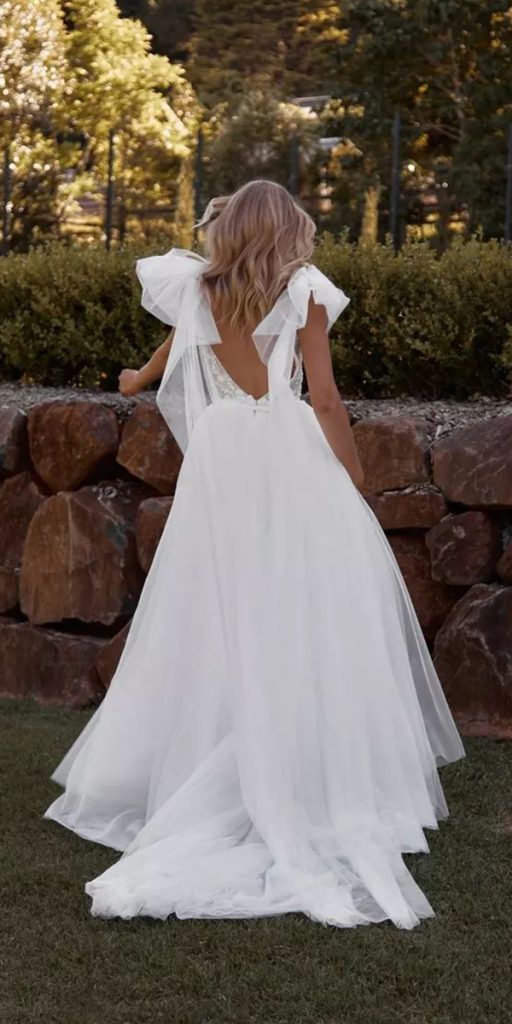 Country Bridal Dresses With Sleeves
Long sleeve country wedding dresses embody rustic charm and elegance. Delicate lace or flowing fabrics gracefully embrace the arms while harmonizing with pastoral surroundings. These dresses seamlessly blend classic and rural aesthetics, ensuring the bride's comfort and style on her special day.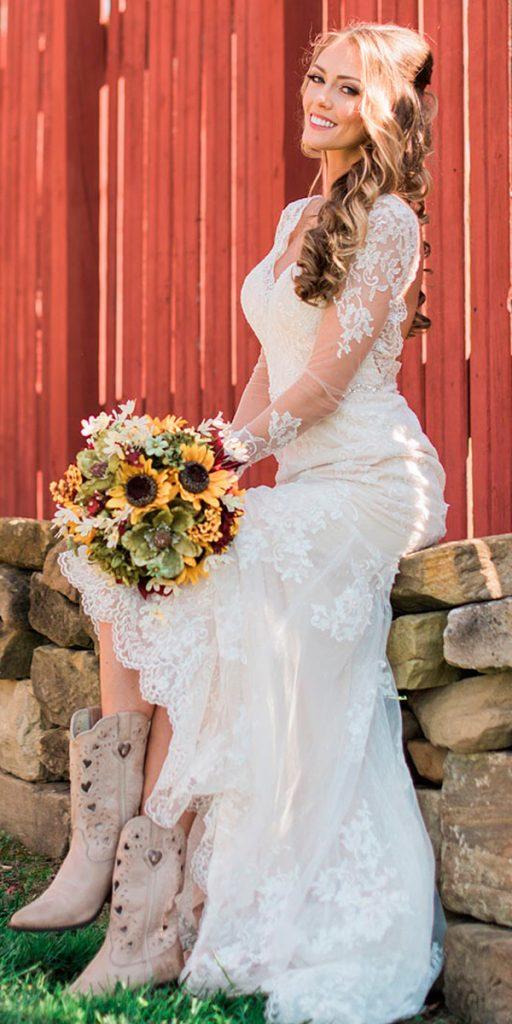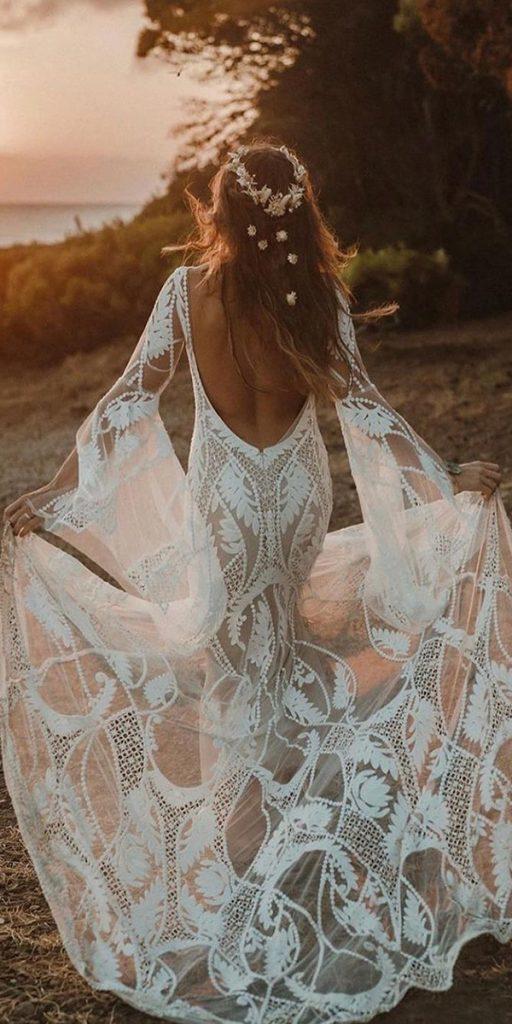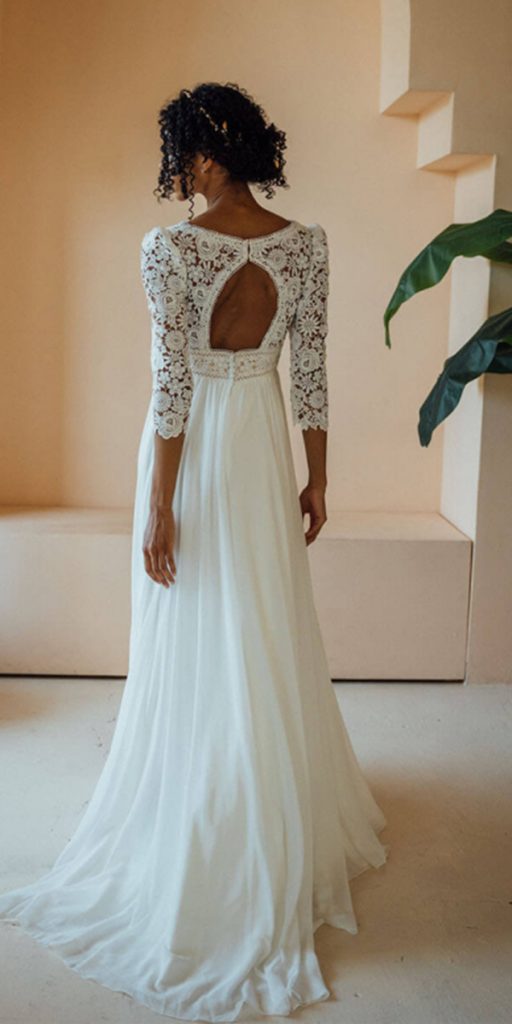 Rustic country wedding dresses capture the heart of rural aesthetics with a touch of elegance. Earthy textures, modest silhouettes, and natural fabrics like lace and tulle create a harmonious blend of vintage and countryside vibes.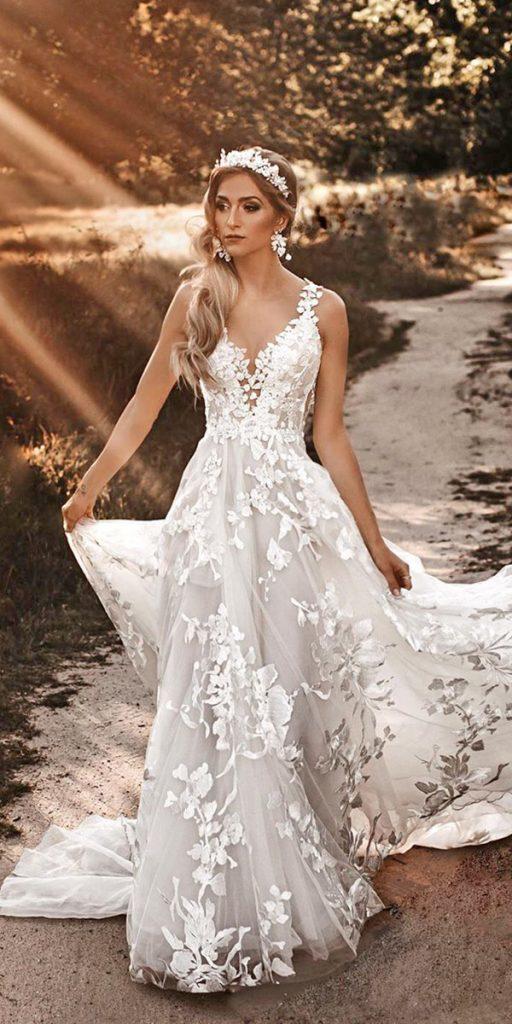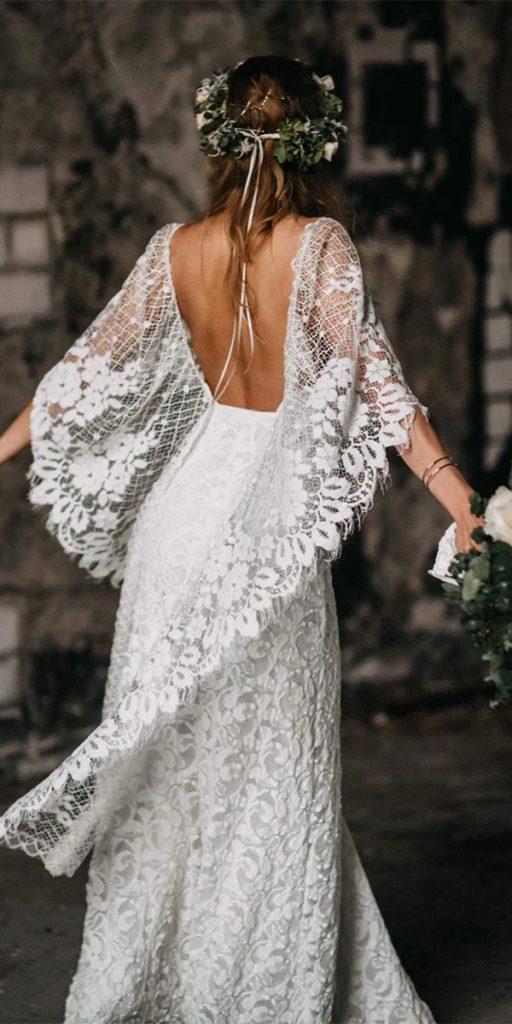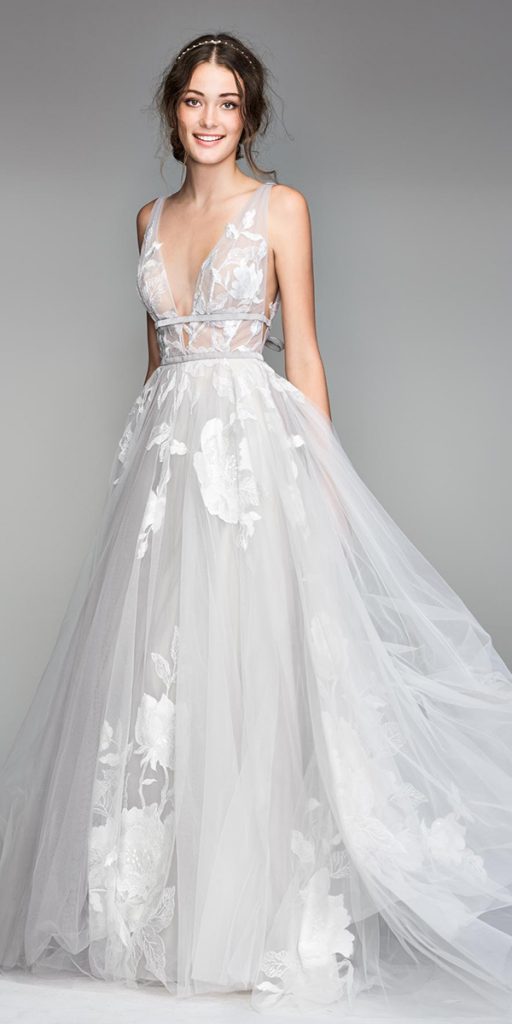 Western country wedding dresses exude frontier flair and romance. Combining traditional bridal elements with rustic details like fringe, denim, or leather, they embody a unique blend of rugged and refined. Do not make a bright, flashy makeup, because a peculiarity of a country wedding style is a naturalness.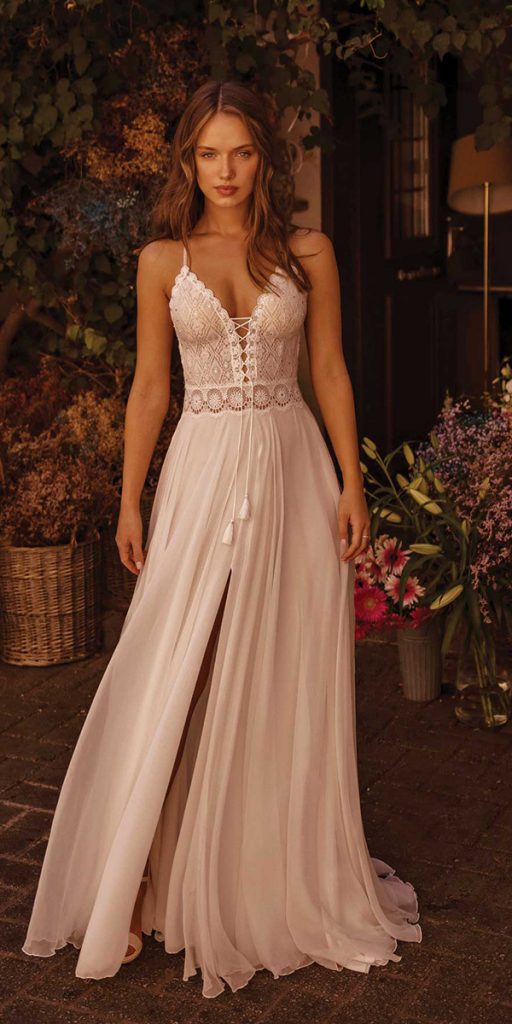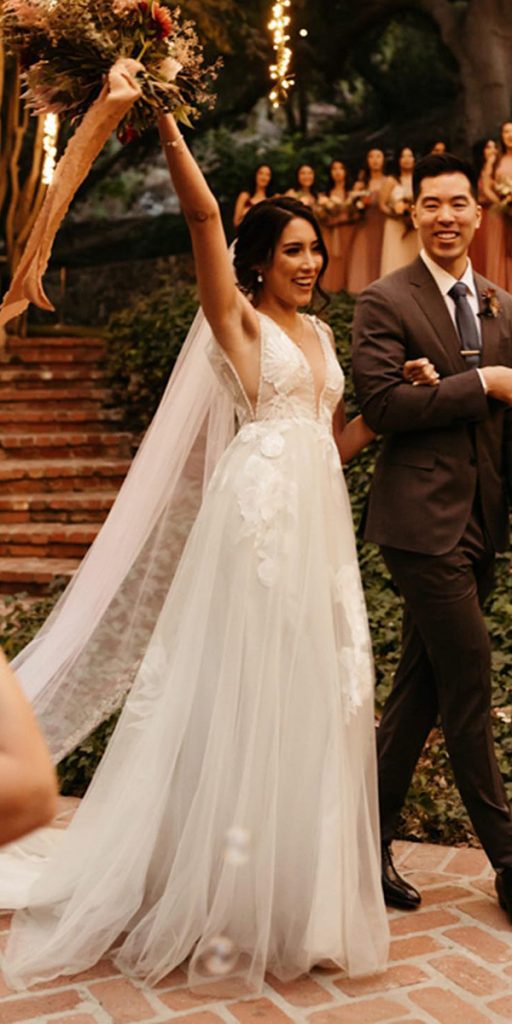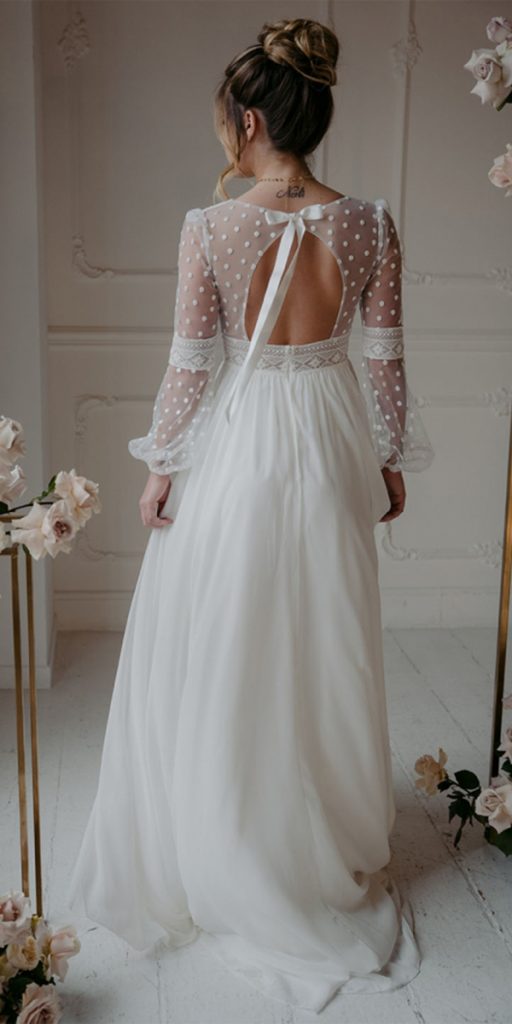 Vintage country style wedding dresses encapsulate the allure of bygone eras and pastoral charm. These country themed wedding dressesshould be comfortable and easy. Designers decorate dresses with magnificent flower-lace motifs, use models that resemble ancient dresses.