Western wedding dresses are a perfect choice for brides who are in love with the country style. If you are planning a rustic wedding or a country wedding, this article will help you. The choice of a wedding gown is probably the most important fashion choice for many women. Take a look at our gallery of best country wedding dresses.
Western Lace Wedding Dresses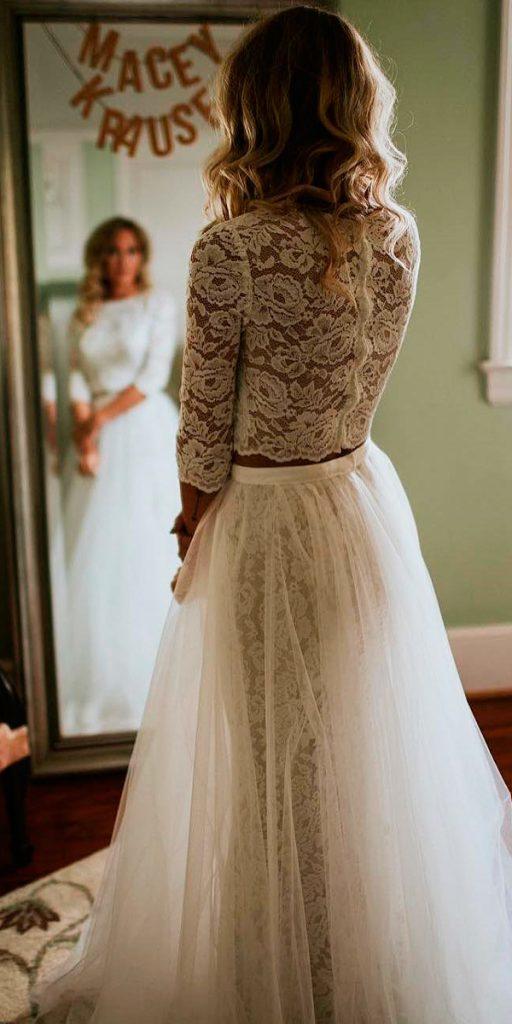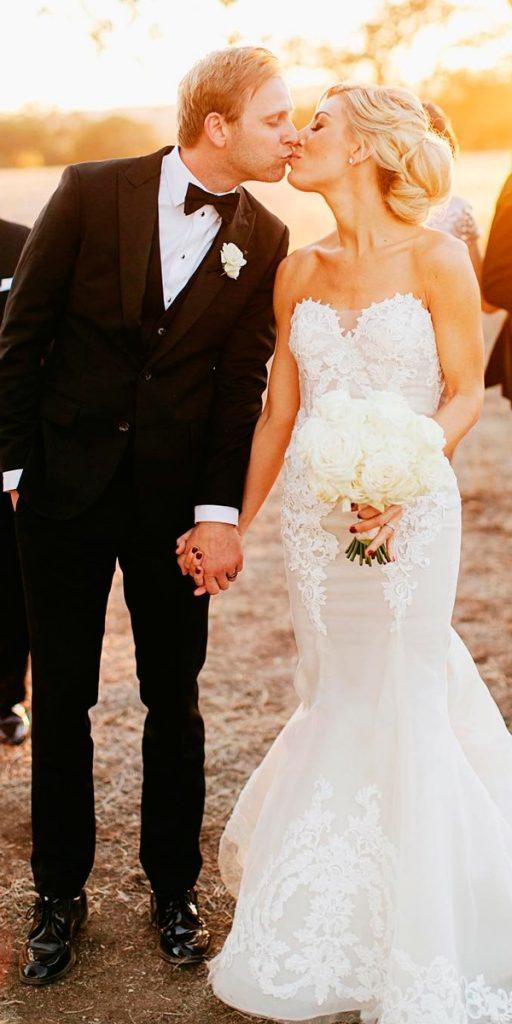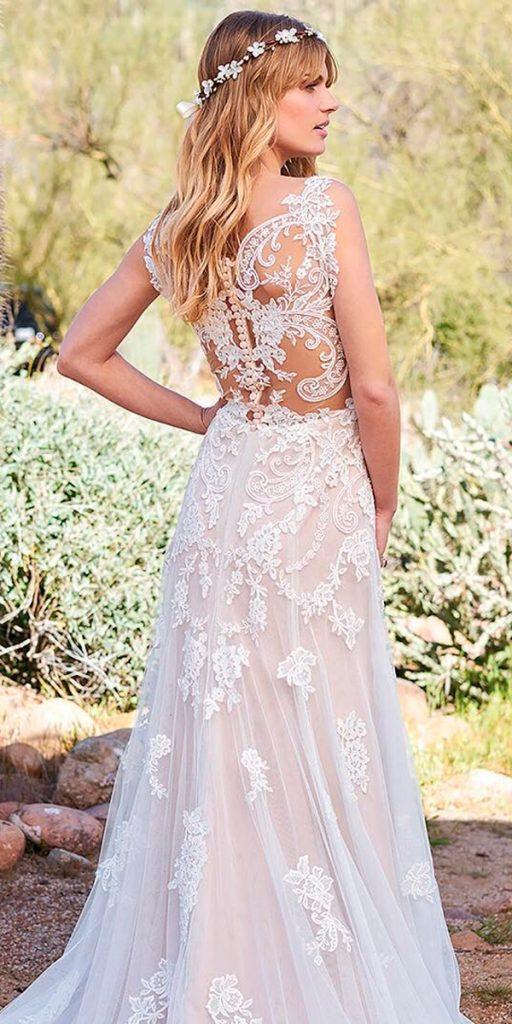 Lace has always been a favorite feature of bridal fashion. No wonder that western lace wedding dress is very popular among the brides who choose rustic-style or a western-themed wedding. Intricate lace patterns contrast with the roughness of the surrounding background. This look is best described as 'flower of the prairie'. Impermissible very powerful.
Country Western Wedding Dresses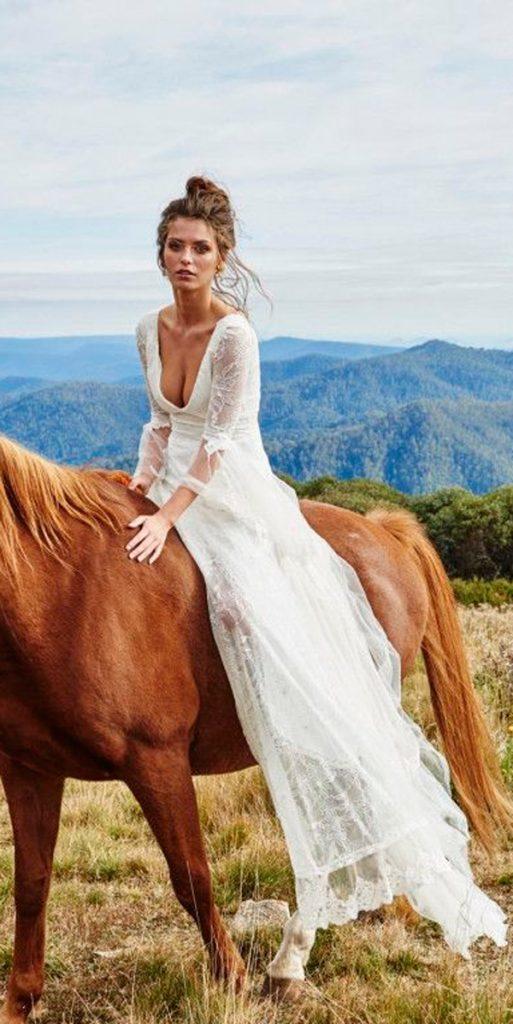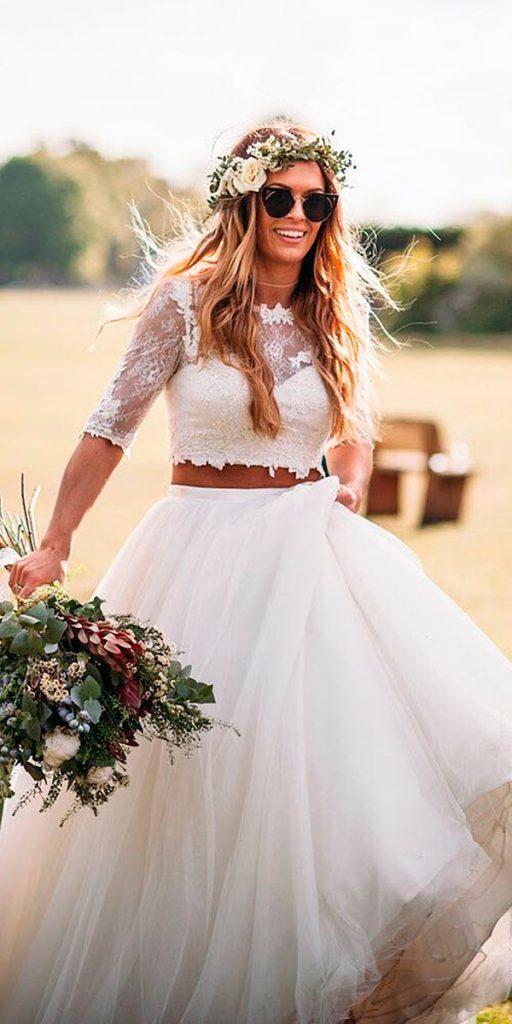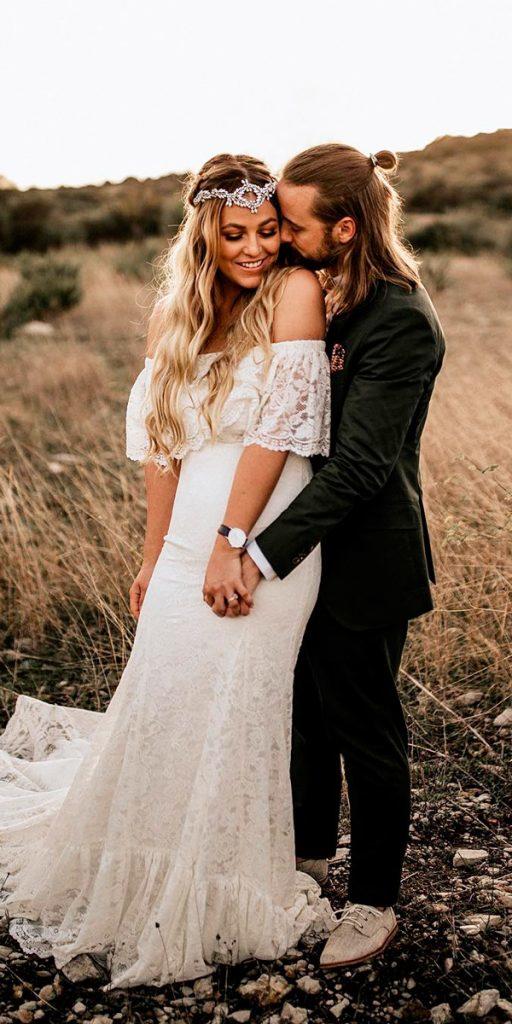 When you think about a country style wedding, the first question is what to wear to a western wedding. The answer is simple: a western style dress! Сowgirl wedding dresses look best with a cowboy hat and a pair of leather boots. Want a completed look? Try adding to your image a short jeans jacket! Some western brides go as far as a tailor-made jeans top with a multi-layered tulle skirt.
Western Style Wedding Dresses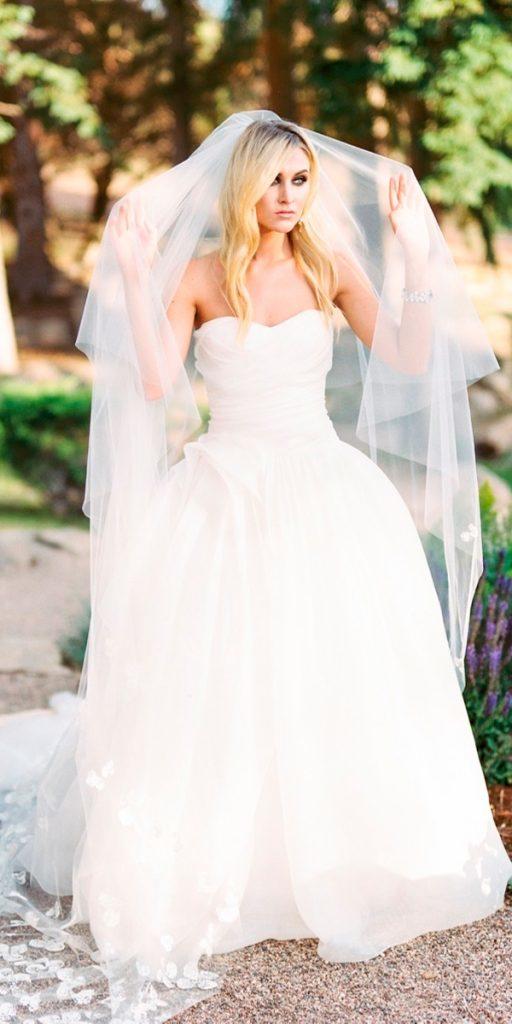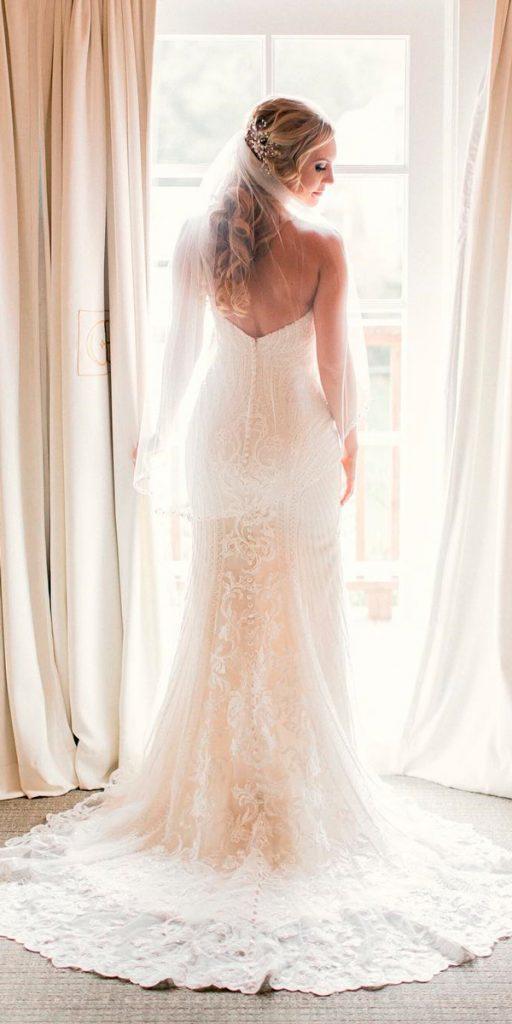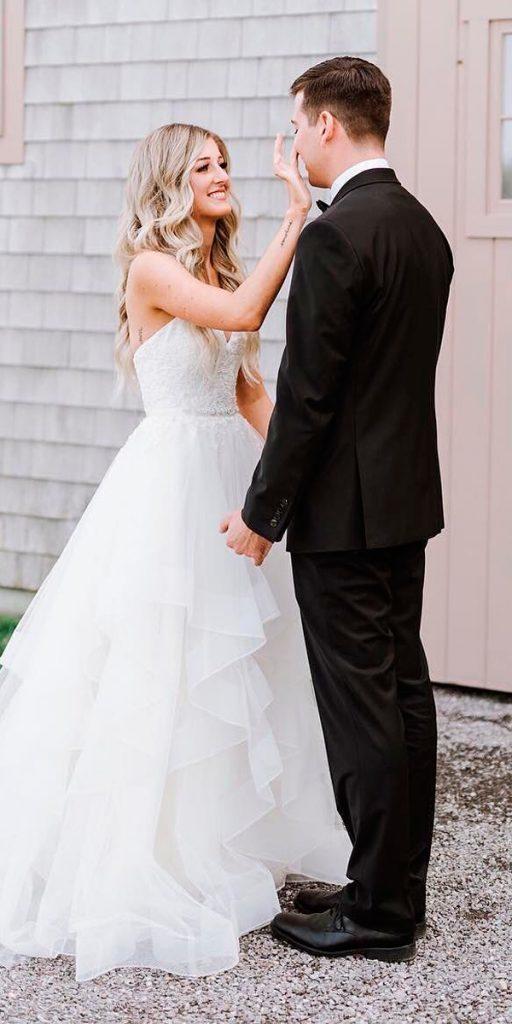 As a western wedding is usually an outdoor event, there are typical wedding dress silhouettes for this kind of wedding. They usually include A-line, sheath and empire waist gowns, because these models allow more freedom of movement. Also, the length and style are important, because country style wedding is usually an outside ceremony. Long western dresses look gorgeous in the natural setting. Still, the happy bride-to-be should keep in mind, that dirty hem can ruin the photos. If you plan to go horse riding, you might want to pay attention to A-line or high low dresses. They would give you more freedom of movement. Or you could choose a dress just below the knee-length – it would look lovely with a pair of boots. A shorter dress also means you wouldn't need to worry about the hem.
Rustic Bridal Dresses With Sleeves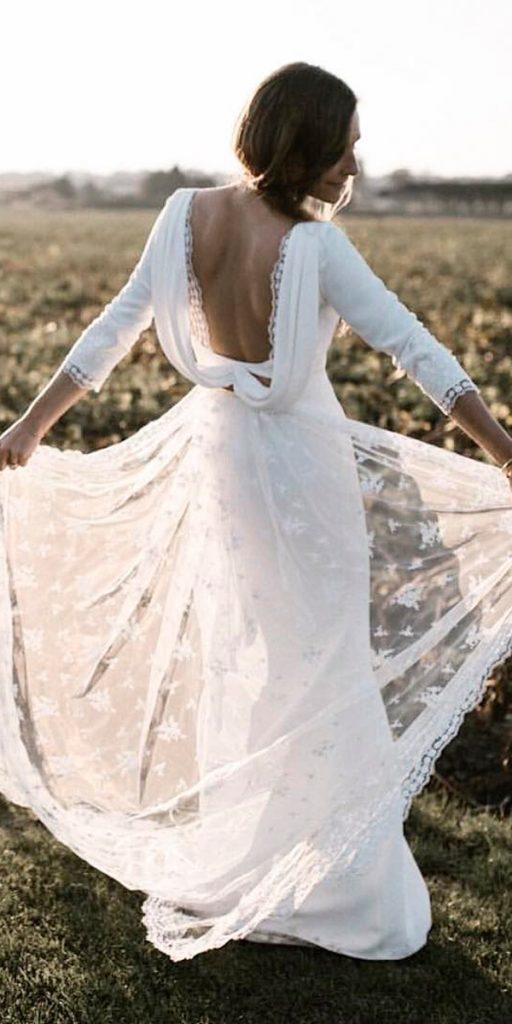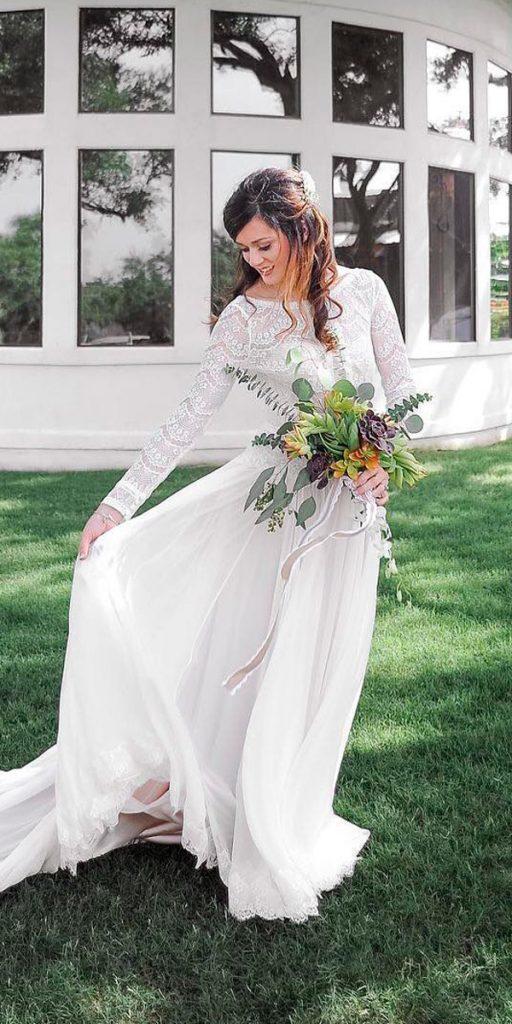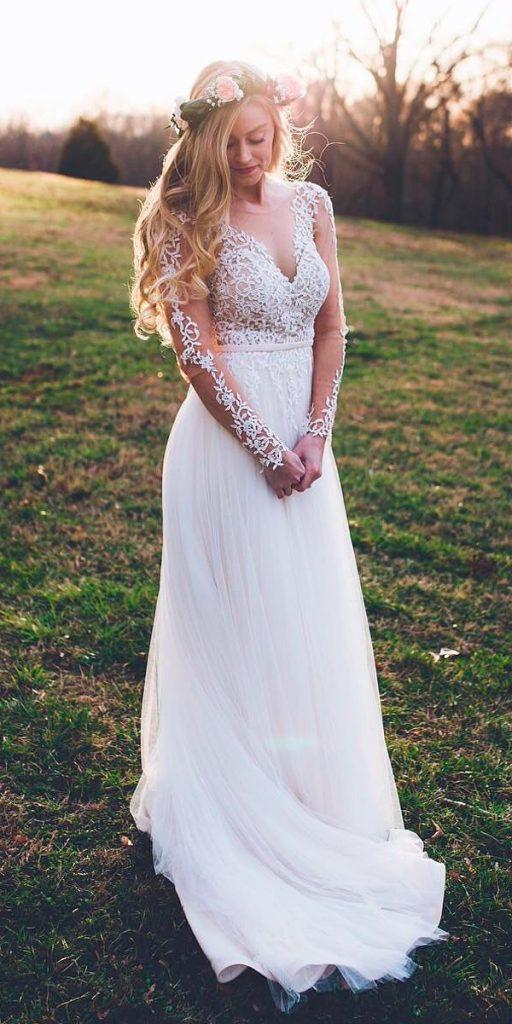 If your nuptials are to take place in early spring or autumn, the weather might be quite changeable. It is also possible that your church rules do not allow the bride too much open skin, In both cases you might need to cover your shoulders. Why don't you consider a rustic dress with sleeves? It will make your country-girl image a bit warmer, and give it more modest look at the same time. You might also want to choose rustic bridal dresses with sleeves to give your silhouette a more distinctive hourglass shape.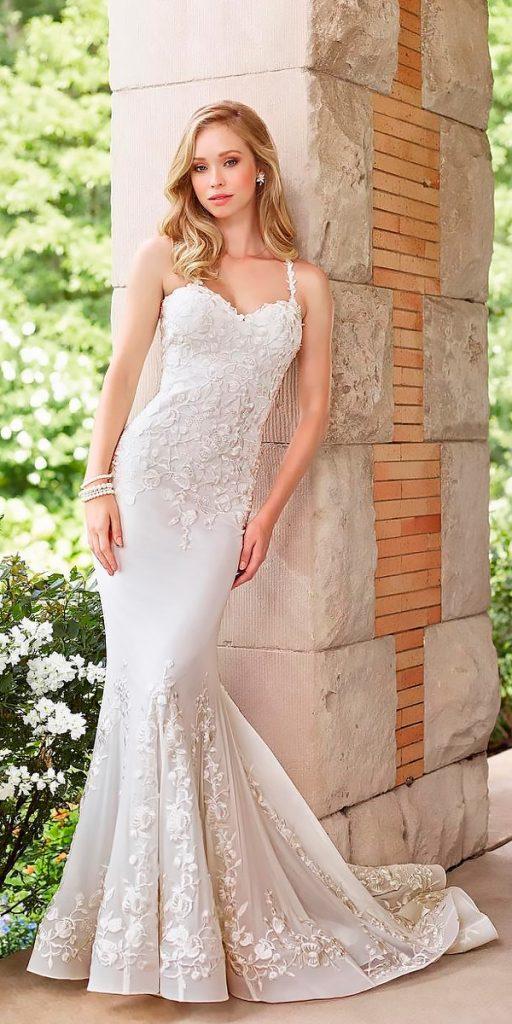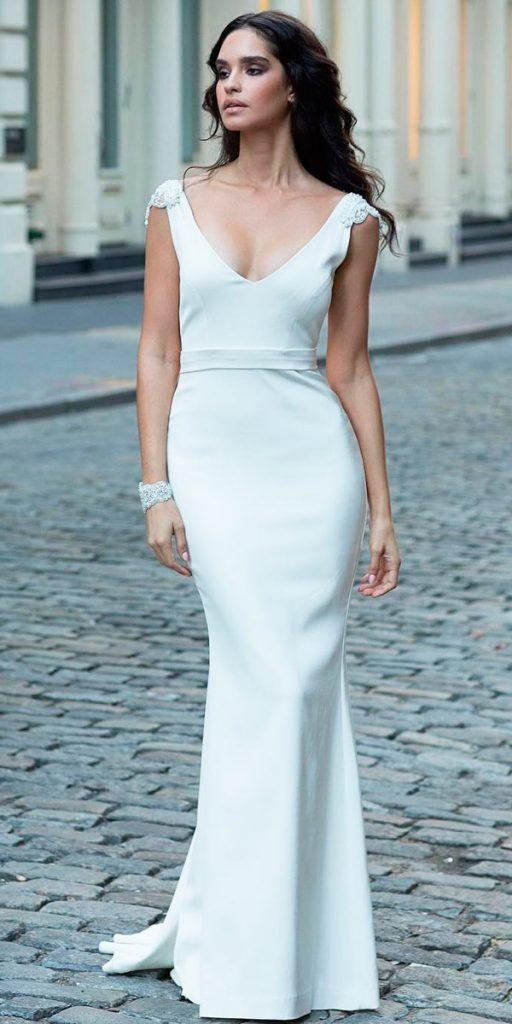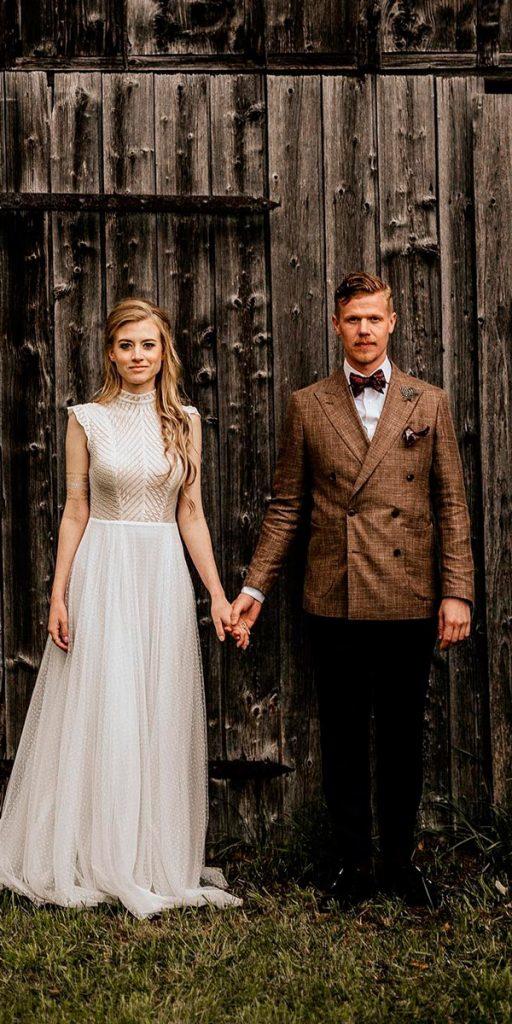 Vintage is always in fashion, and vintage western dresses are no exception. It might be a true vintage dress from your grandma's chest. It can be a new gown that has this vintage flair about it. Anyway, do not miss the chance to look your best.
Western Wedding Dresses With Boots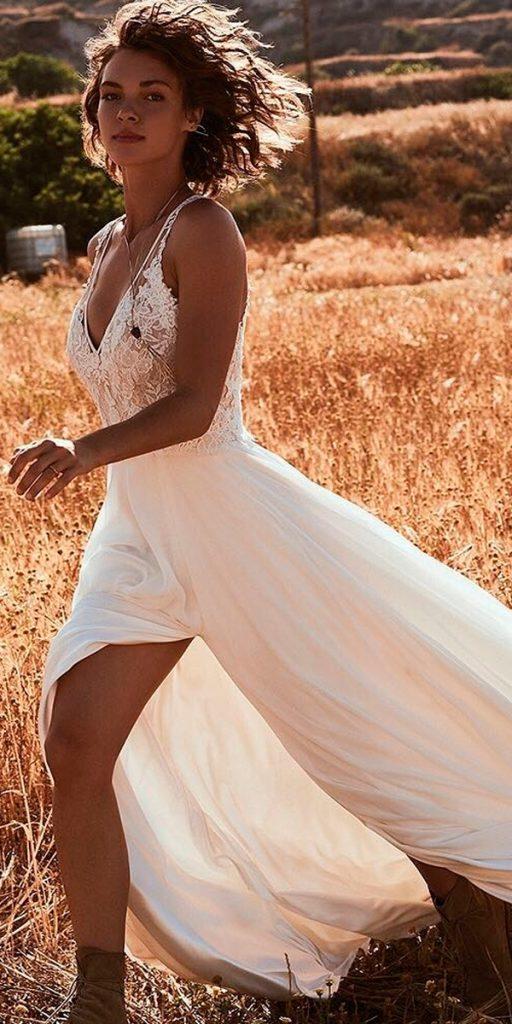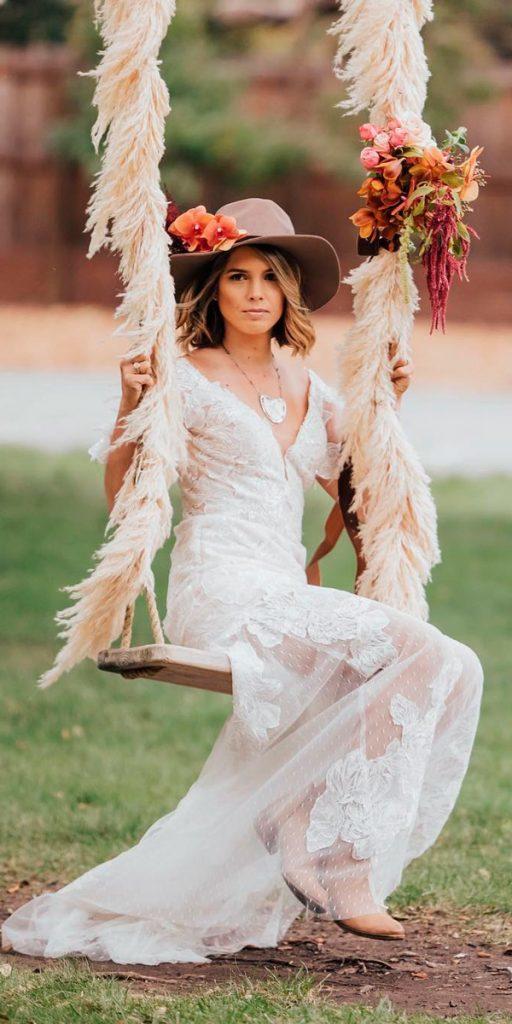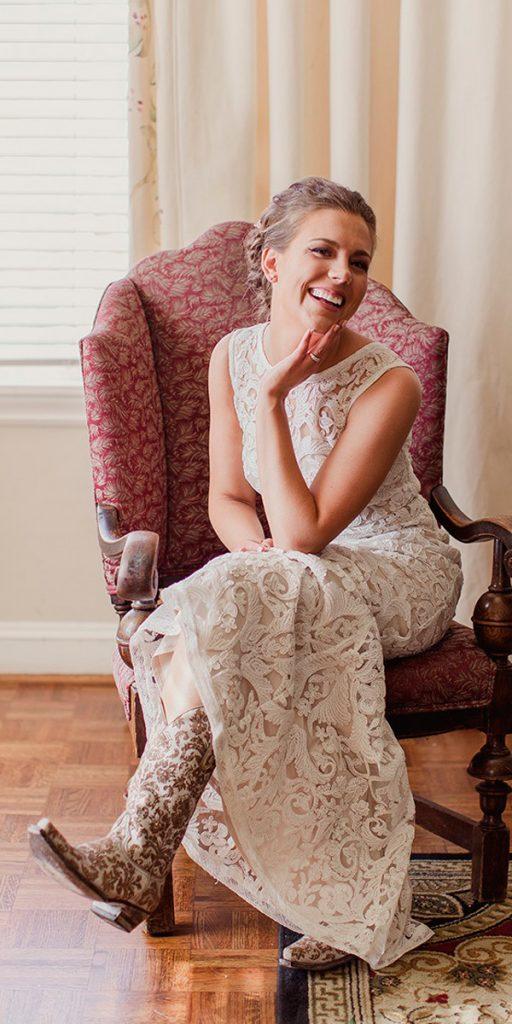 As the western wedding photo shoot often includes pictures in the field or horse riding, it is logical that western wedding dresses often match with cowboy boots. Rustic wedding dresses with boots add a certain style to the image. The contrast between the airy flow of the wedding gown and rough leather makes the look even more fragile, yet daring.