Bohemian wedding dresses are popular among brides even nowadays. They have reflected something divine, light and fairy. This style is perfect for celebration on the beach, in the woods and under the stars. Bohemian dresses always look stylish and they are not so expensive. With a boho wedding gown, you will look amazing and beautiful on your wedding day.
Enjoy with us different styles of boho dresses and choose the most lovely!
Because the bohemian spirit consists of a collection of styles and ideals from so many cultures and historical periods, it's amassed mass appeal over the past few years. It has a little bit to offer to almost every bride. This means that there is no cookie-cutter solution to gown and decor decisions. You will have to come to your own conclusion.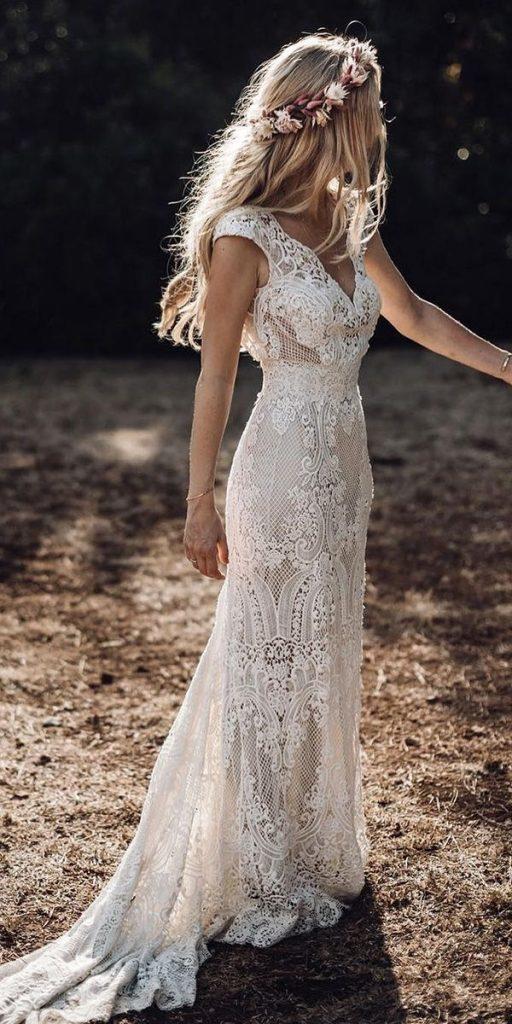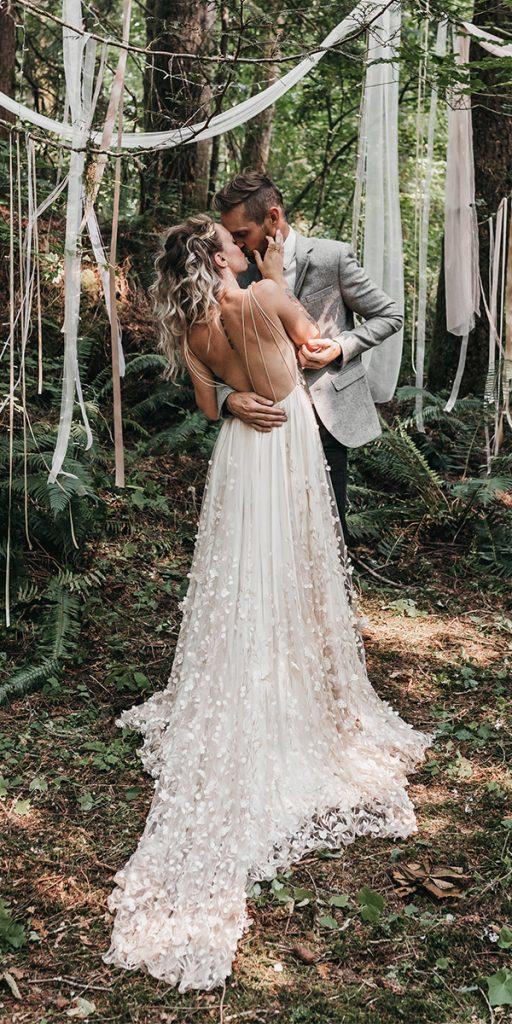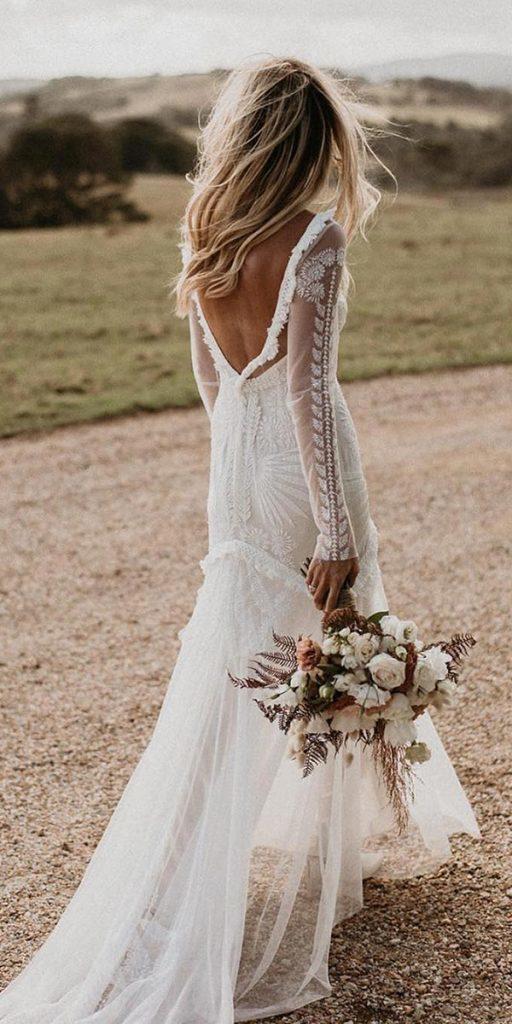 Bohemian brides have confidence. Showing off their skin with a boho backless wedding dress shows that off in a big way. This is a fantastic choice for brides that embrace their sexuality and want their feminine empowerment to play a strong role in the overall look and feel of their gown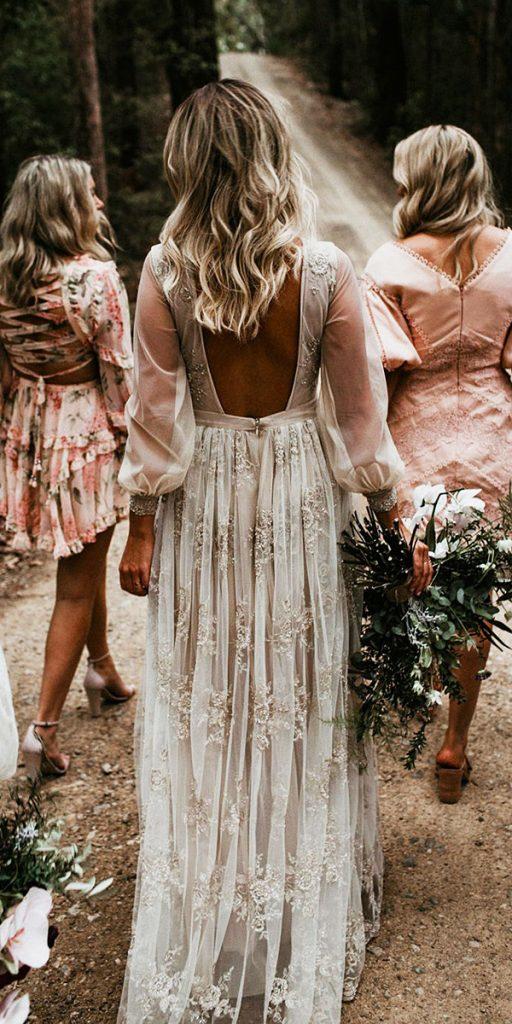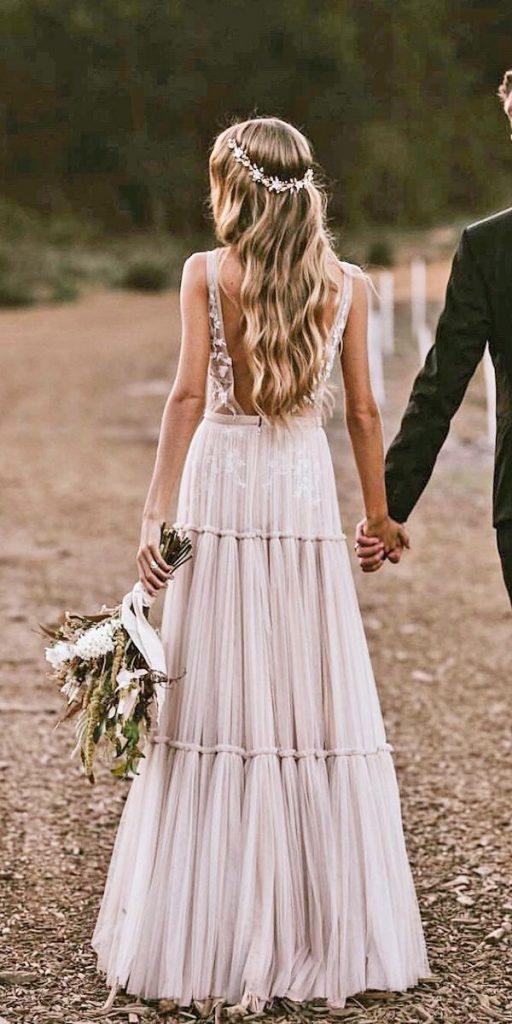 Bohemian Wedding Dresses With Sleeves
Boho wedding dress with sleeves adds a high degree of desired drama and flourish. Since the boho style is so flexible, brides have their choice of lace, illusion, long, or puff sleeves to fit their unique style.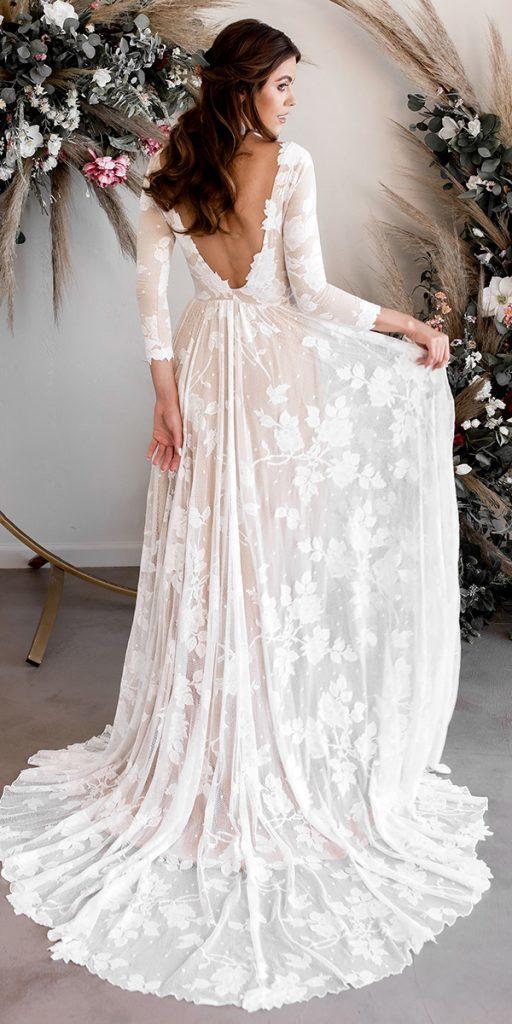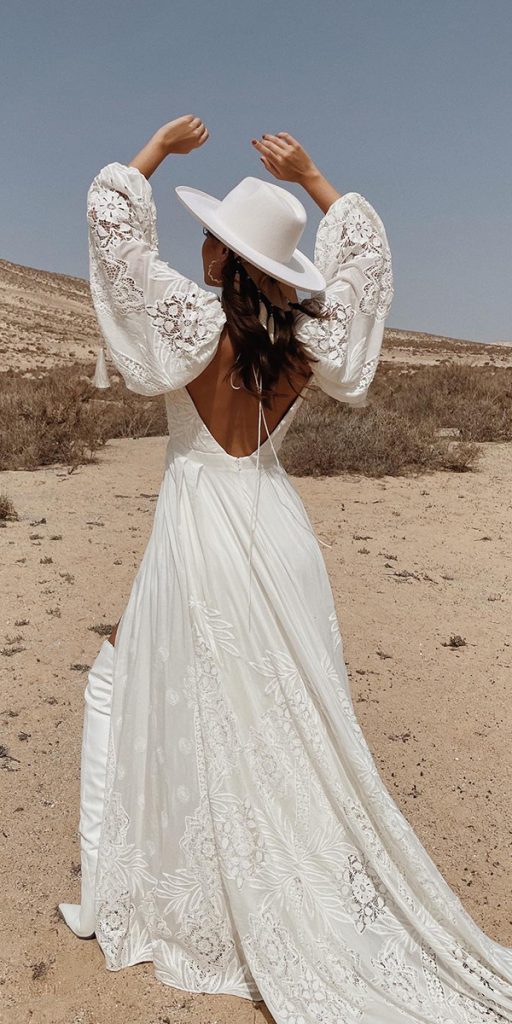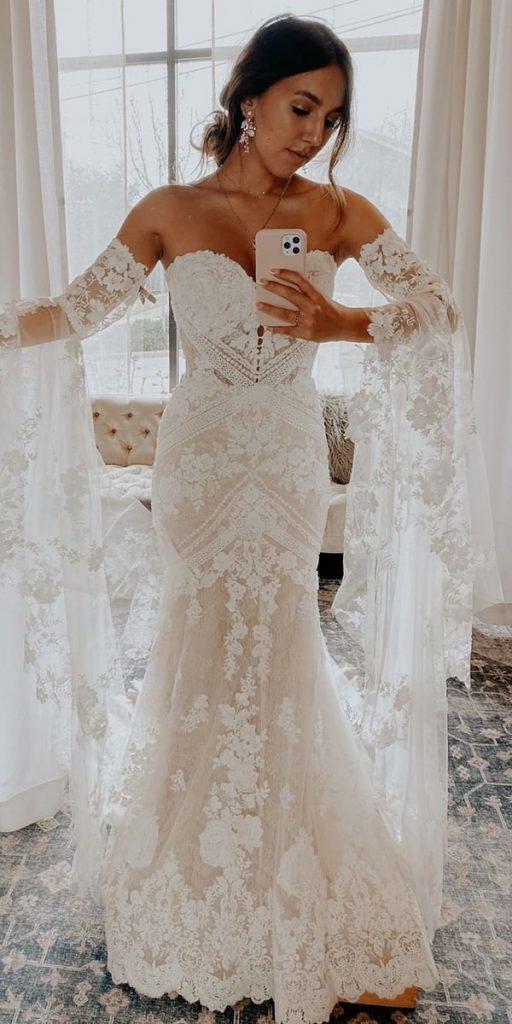 Bohemian Beach Bridal Dresses
Bohemian brides love everything about nature, especially basking in the sun. This list of summer boho wedding dresses captures the essence of the bohemian lifestyle that not only looks gorgeous but allows brides to stay comfortable and cool as they celebrate their big day.
Outdoor or beach venues are usually preferred by boho brides. So, there's a significant chance you will be very interested in what you find here.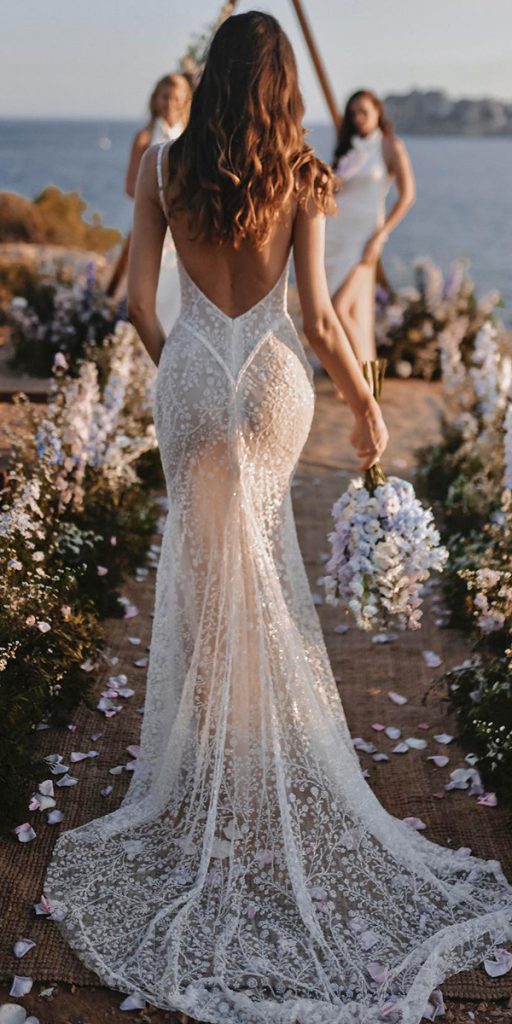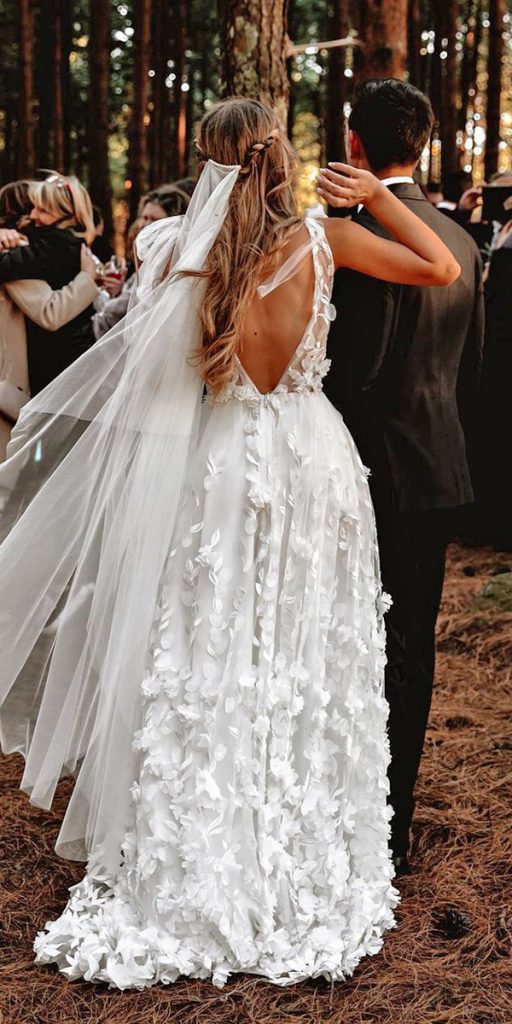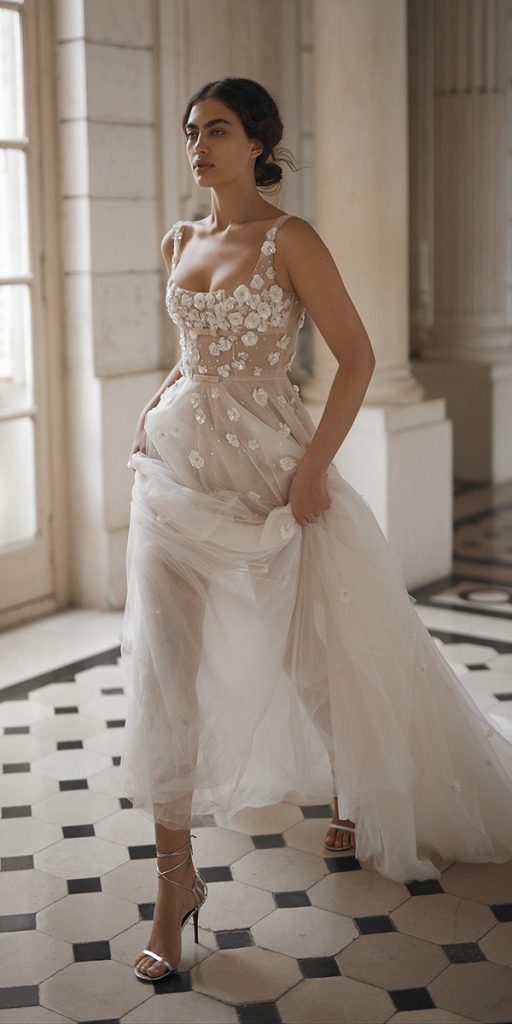 Lace is a boho bride's best friend. This feature can be used extremely sparingly or used throughout the entire gown. The choice is yours.
Whether you choose an entire gown or a simple highlight, a boho lace wedding dress is meant to be graceful. Make sure to duplicate your gown choices throughout the rest of the wedding decor and accessories to achieve consistency.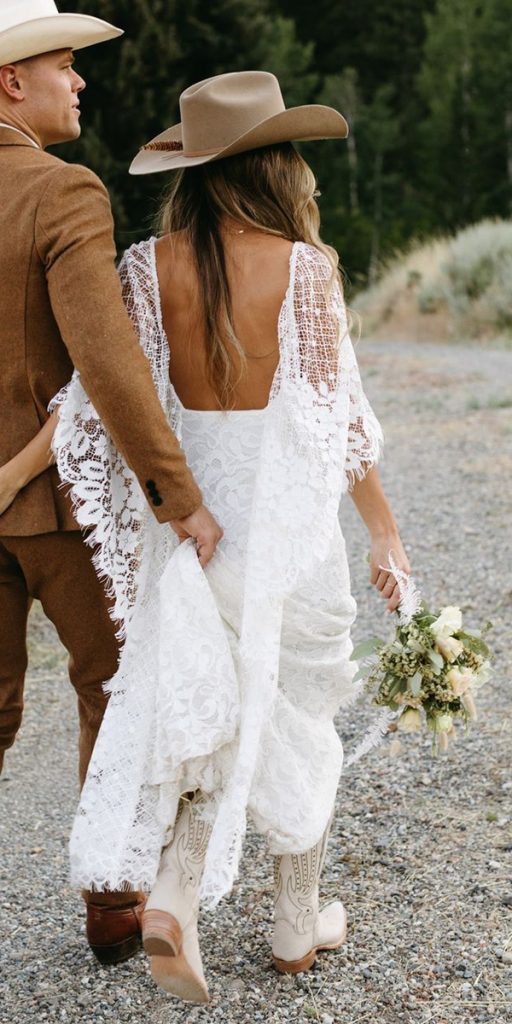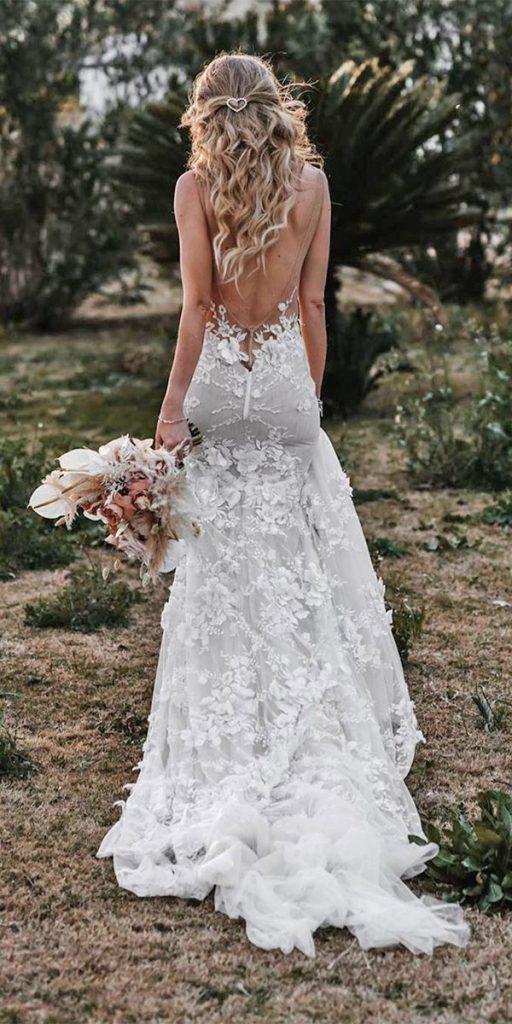 When the bohemian style sprang into existence, the term 'romanticism' was defined by a deep appreciation for the beauties of nature and valuing emotion over intellect. This notion is perfectly personified by these lovely, romantic, elegant boho dresses. As you can see, romance is alive and well in the world of bohemian weddings.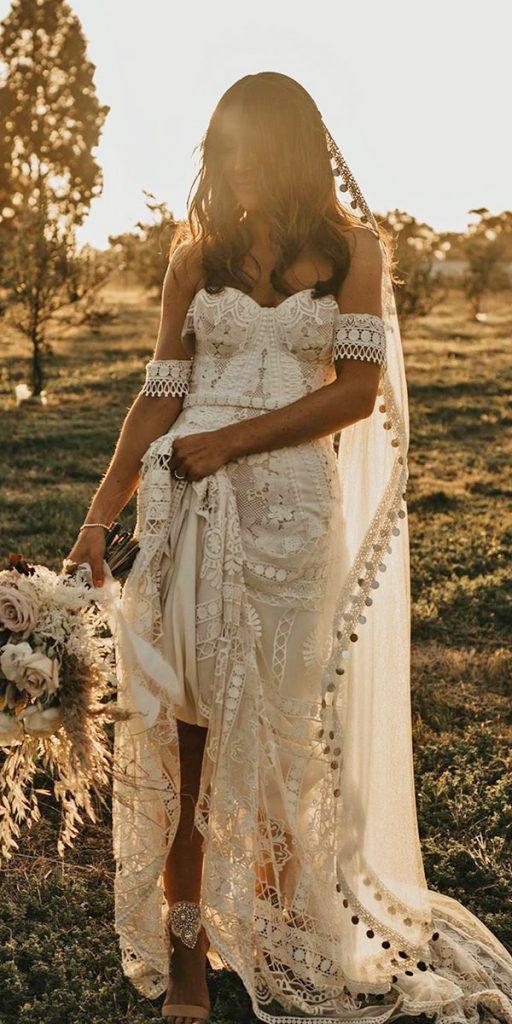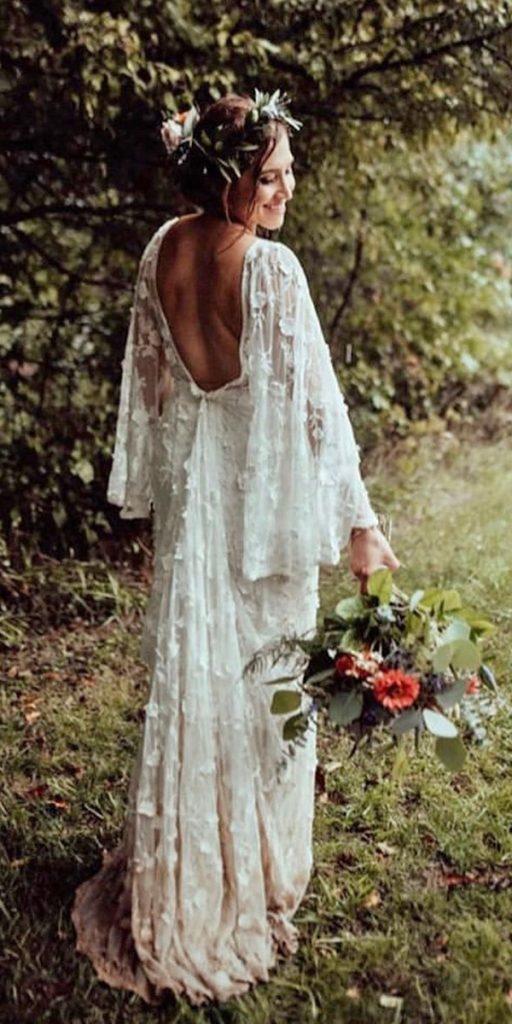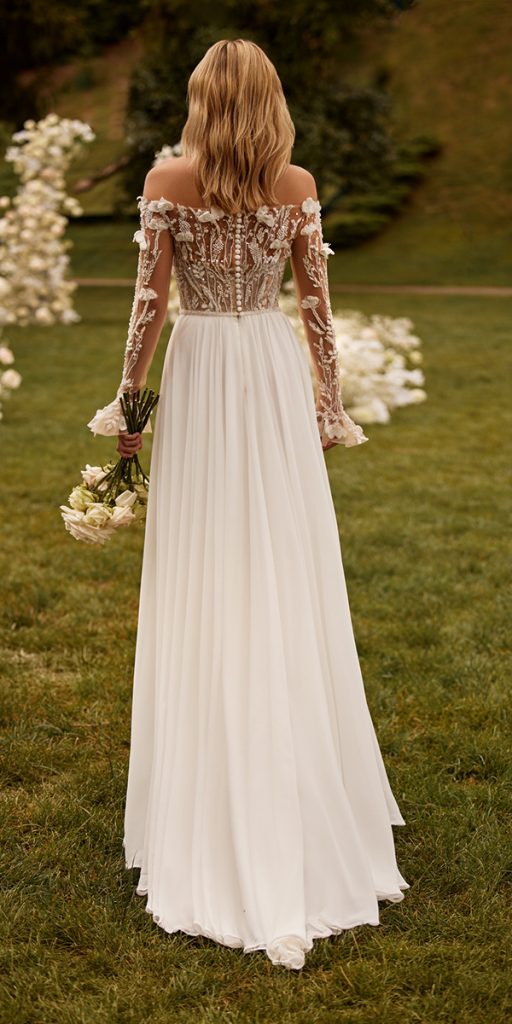 Another characteristic of the bohemian vision is the rejection of material possessions. This minimalist mentality values simplicity. Combined with spirituality, this design approach produces extremely tender, charming boho wedding gowns that have a surprising amount of emotion packed in. This rare set of features has come to be attractive to brides around the world.