Rustic style is now at the peak of its popularity. It manifests itself in interior design and in fashion. Even wedding dresses did not remain untouched by this style. Rustic lace wedding dresses are filled with simplicity and naturalness.
Moreover, we would like to share with you not only the dresses but also many amazing wedding ideas to help you plan your special day. From wedding ceremony and food ideas to wedding reception and creative wedding ideas, we have something for everyone.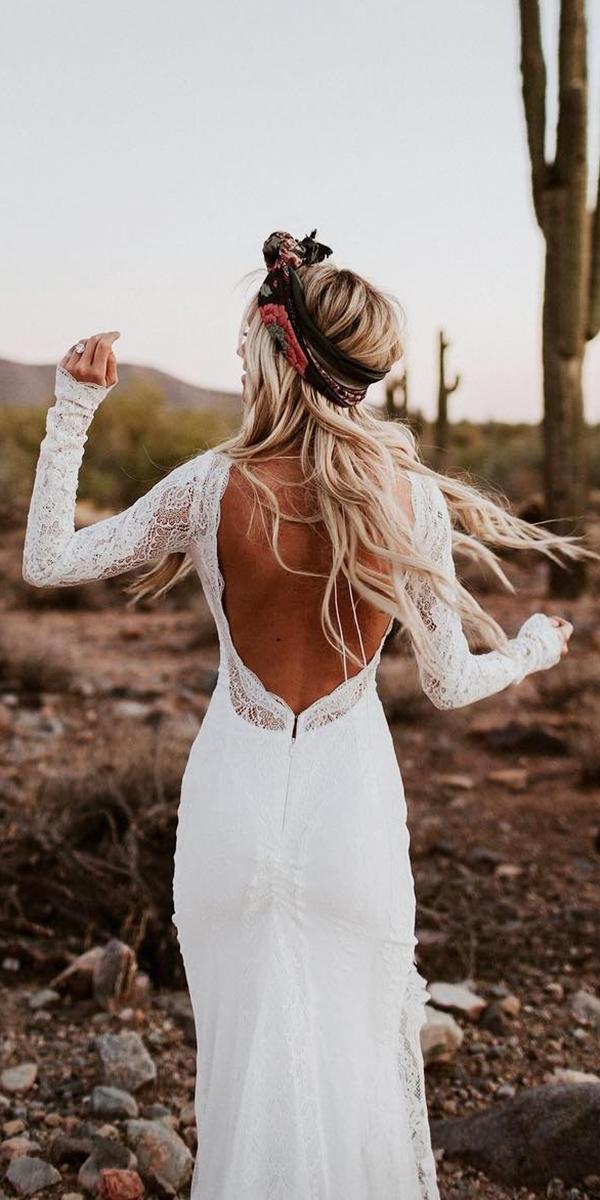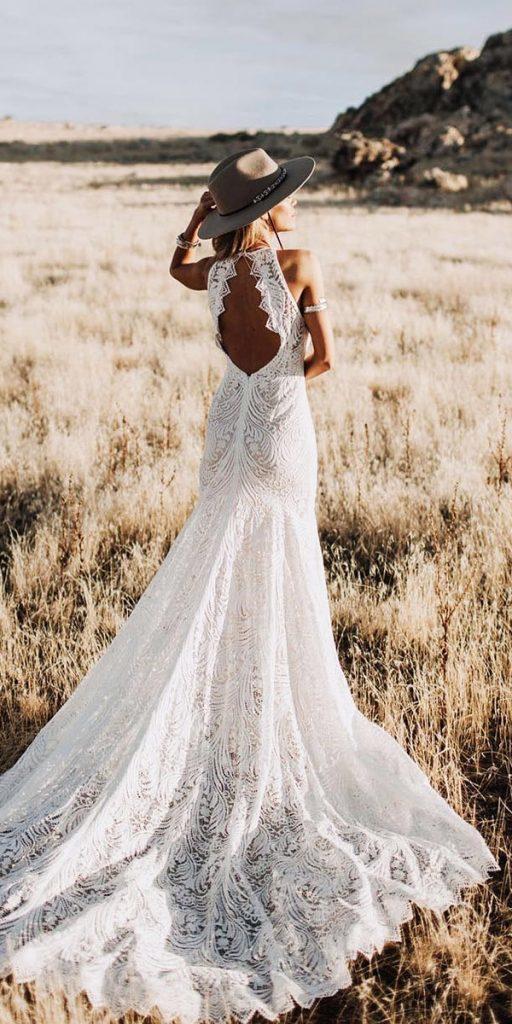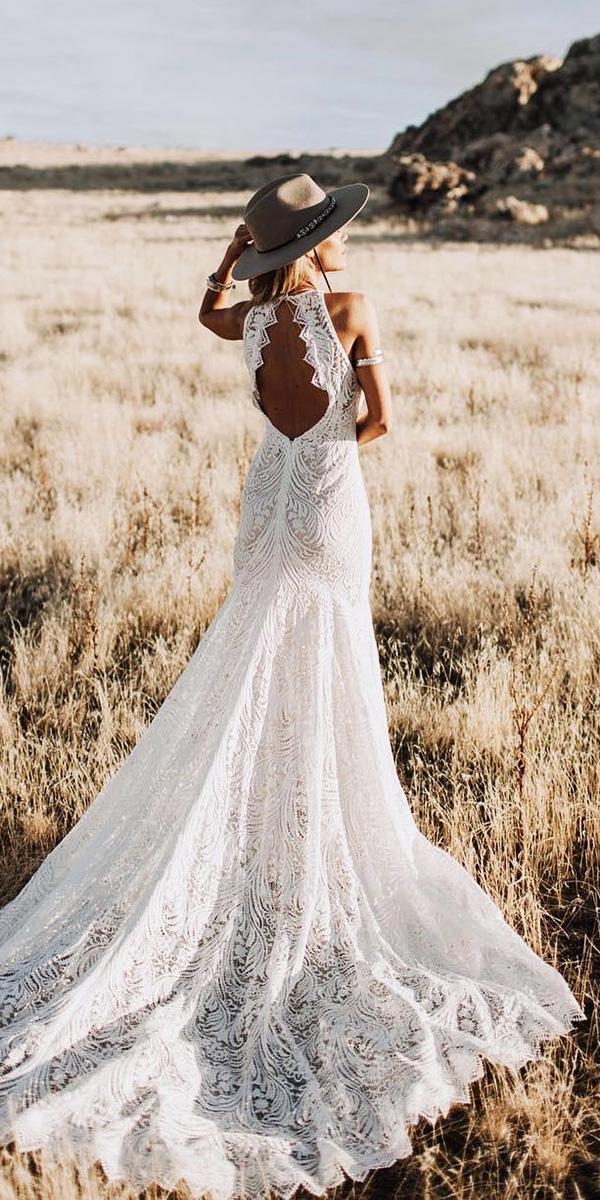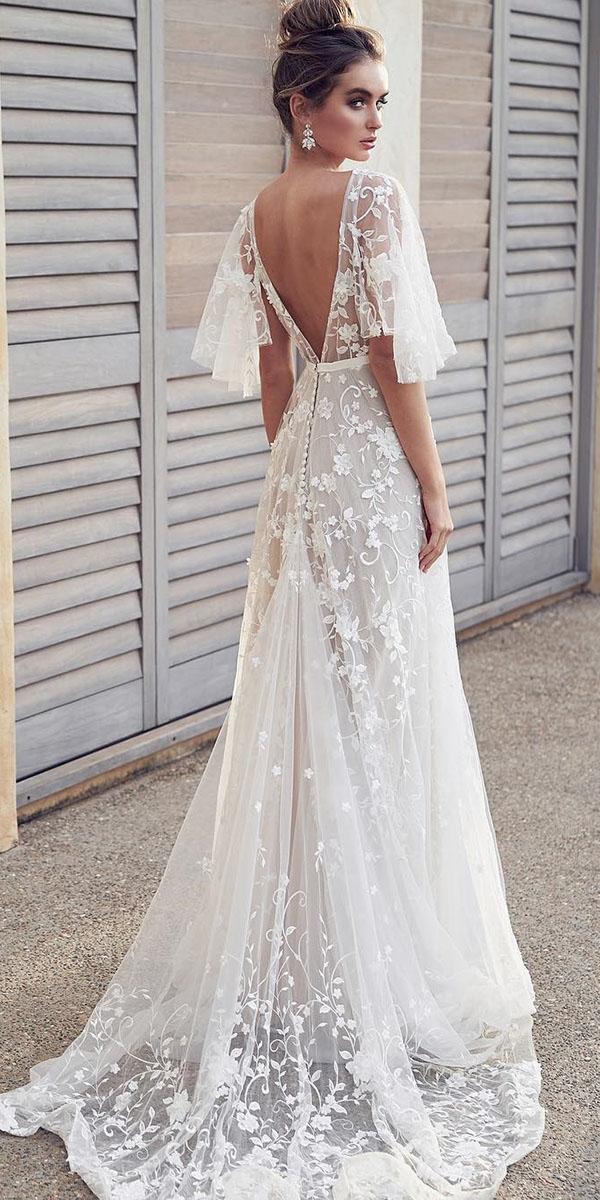 Don't be afraid to bare your back – a little sexuality won't ruin your gorgeous wedding style. Open back lace rustic wedding dresses are both highly sensual and modest. Try one of these dresses on and don't miss your chance to become that picture-perfect bride!
Vintage Rustic Bridal Gowns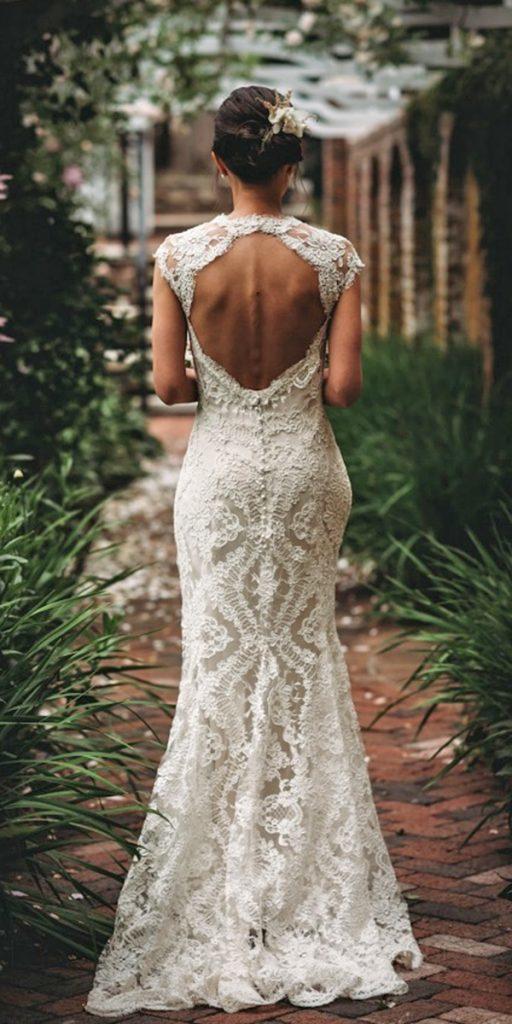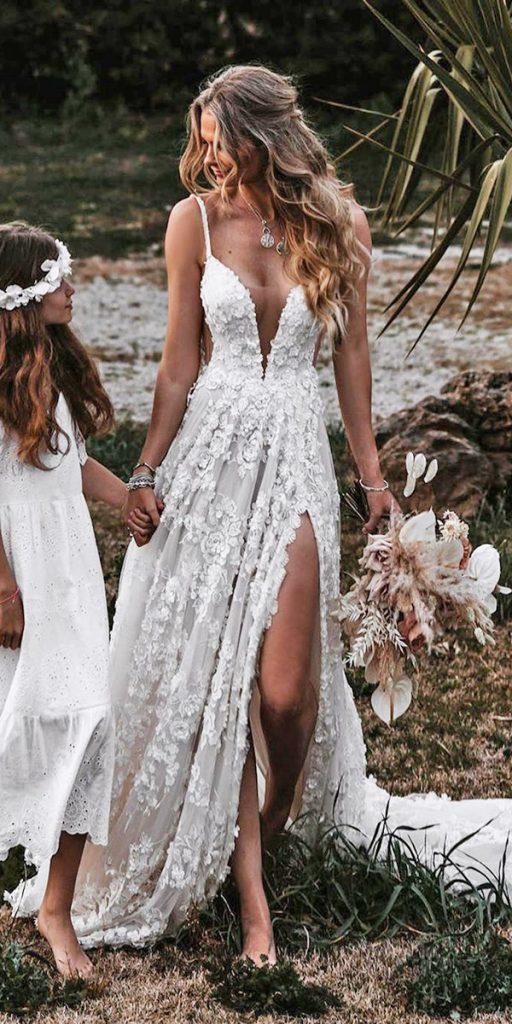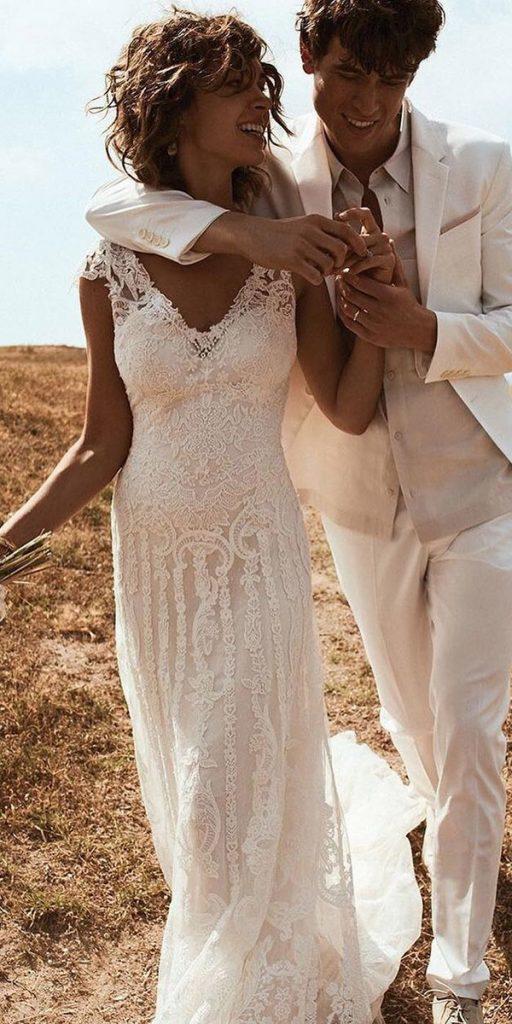 Radiating eternal allure, vintage rustic wedding dresses blend intricate lace and delicate embroidery with a hint of pastoral simplicity. Infused with gentle, subdued hues and graceful silhouettes, these attires evoke nostalgia, infusing the contemporary wedding style with an exclusive, rustic charm.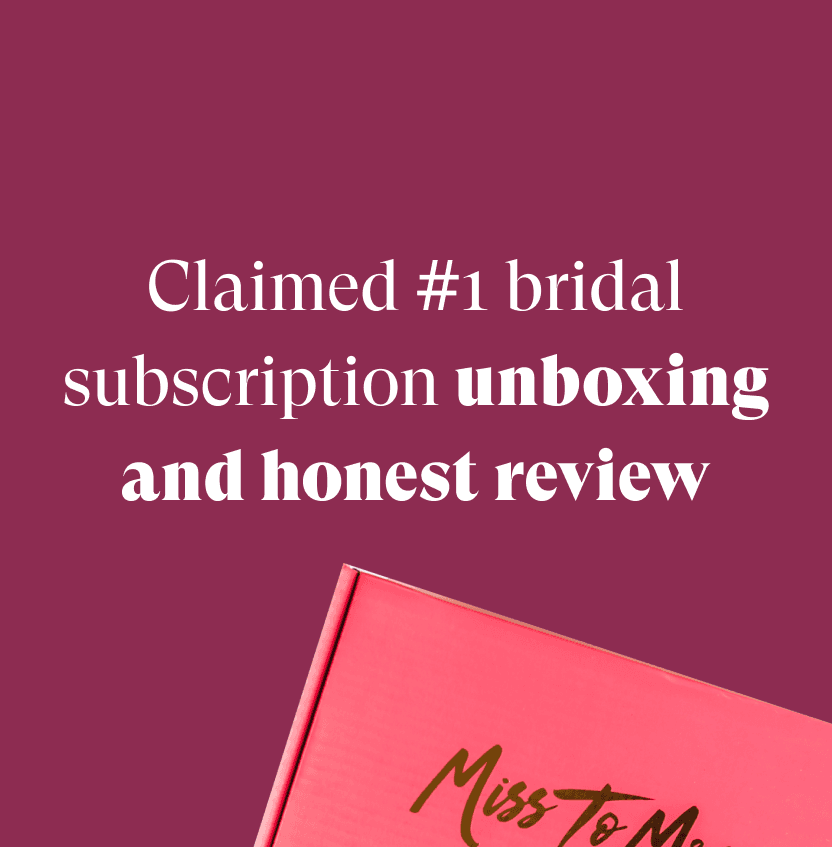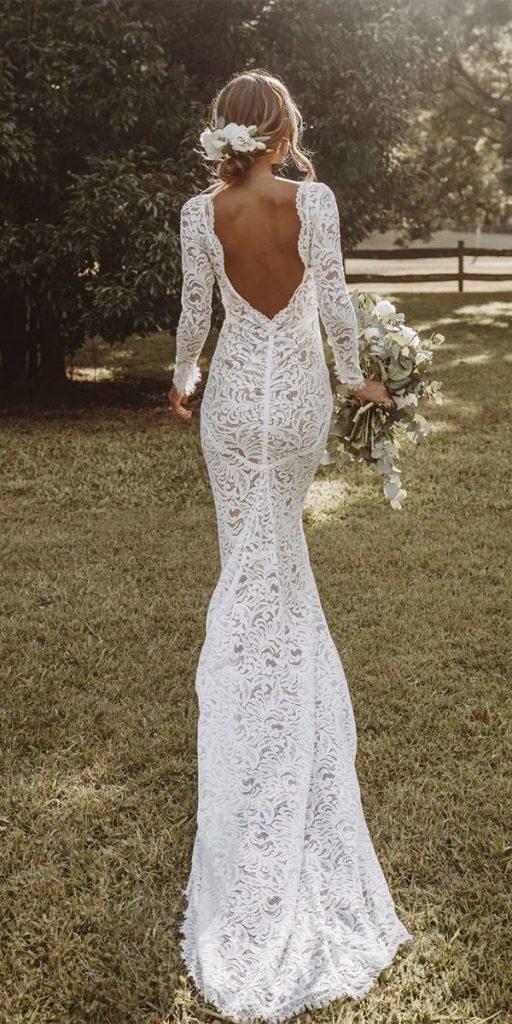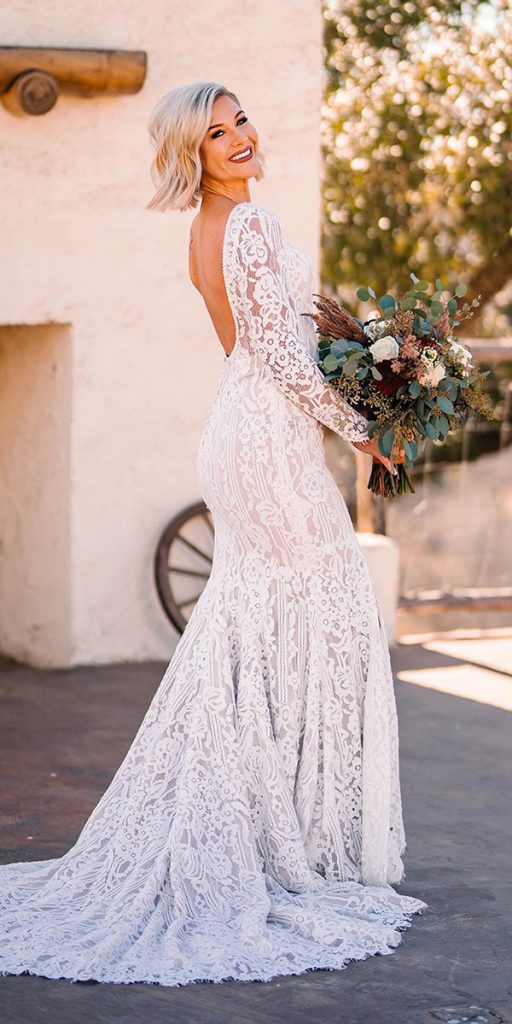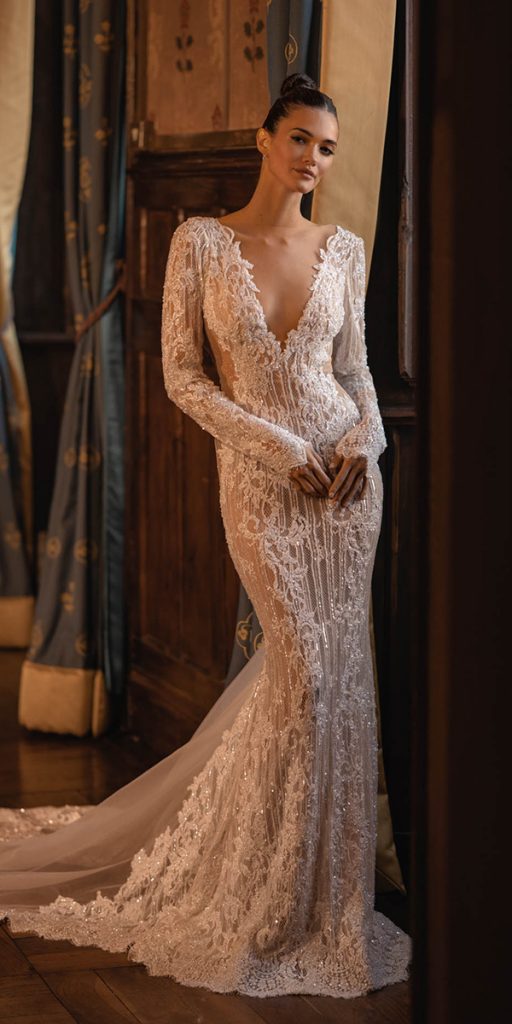 The presence of sleeves in a rustic wedding dress is very welcome, it creates harmony and a sense of completeness of the look. The relevance of rustic lace wedding dresses with sleeves gets closer to the autumn. Sleeves of transparent fabric that narrow in the area of the wrist will make your wedding dress more romantic. Even the sleeves in the shape of flashlights will not spoil the overall impression of the dress.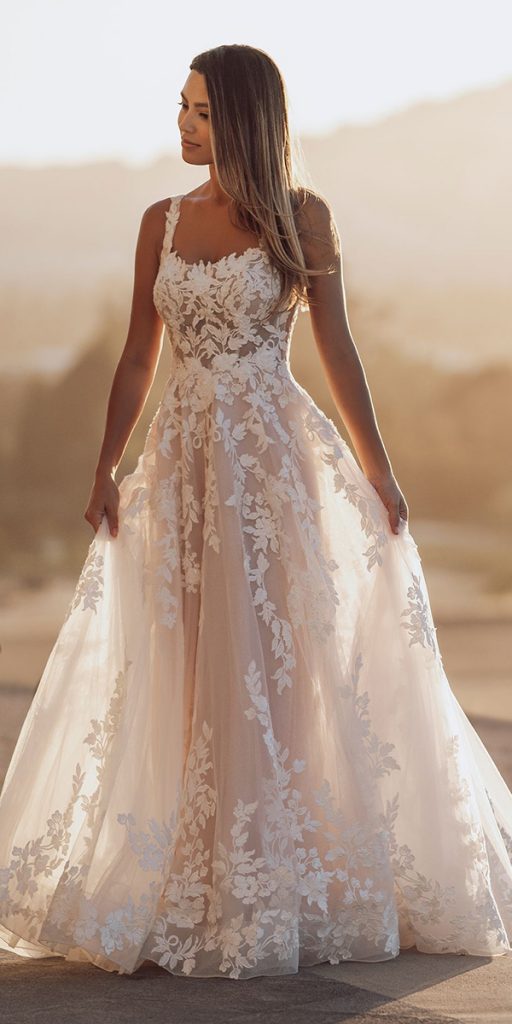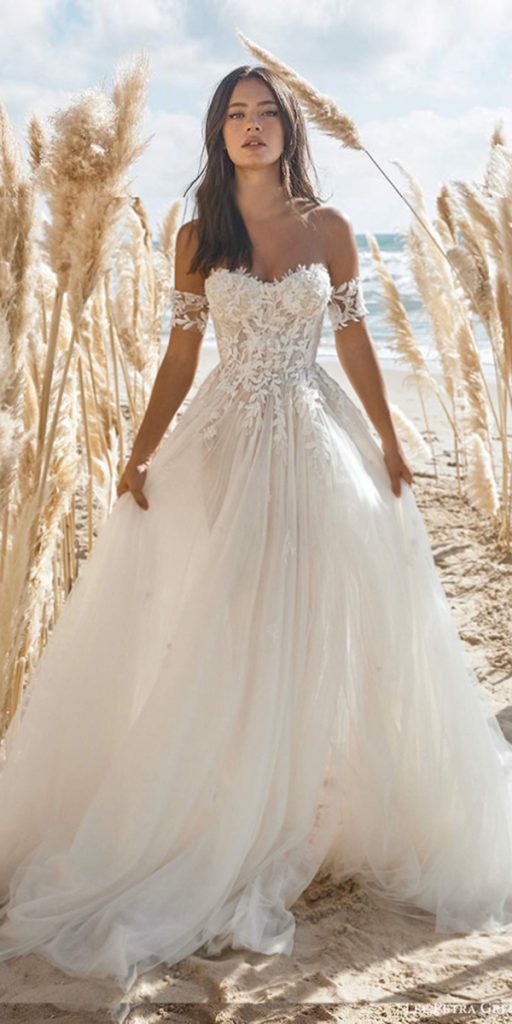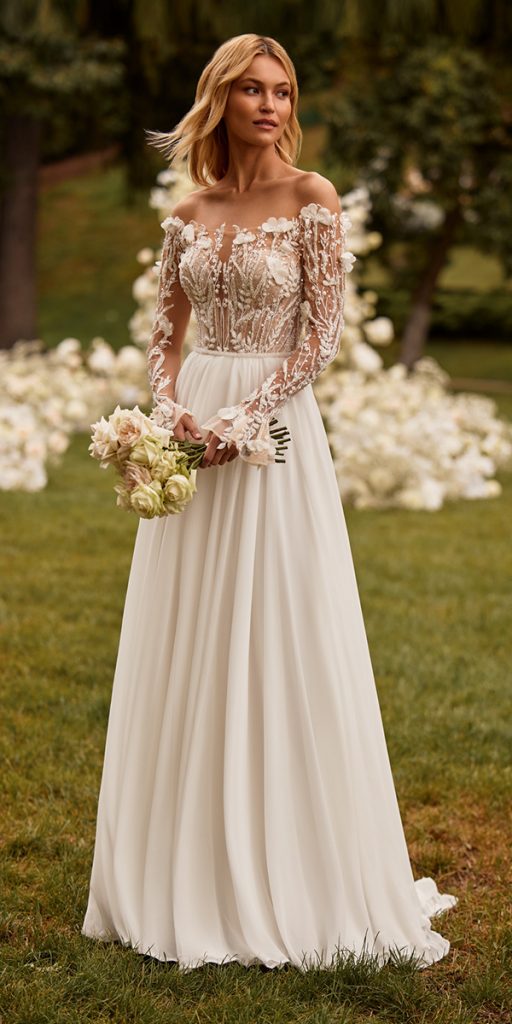 Country wedding involves forest or mountain landscapes, this background will look great on country style wedding dresses. These rustic country wedding dresses are some of the most popular nowadays. It's always romantic and sexy. If you want an elegant and feminine dress, then lace wedding dresses are created especially for you. They gently emphasize the feminine curves of the body and make the bride charming.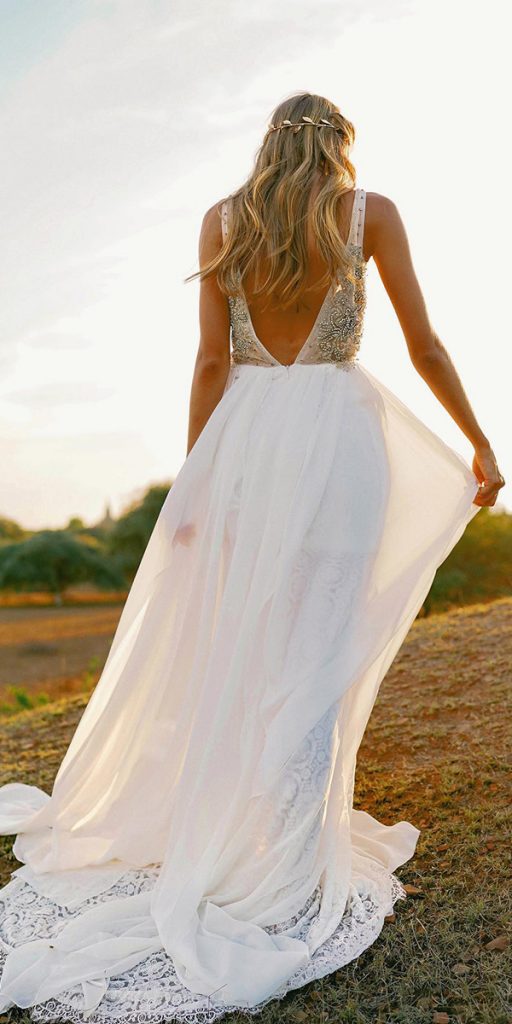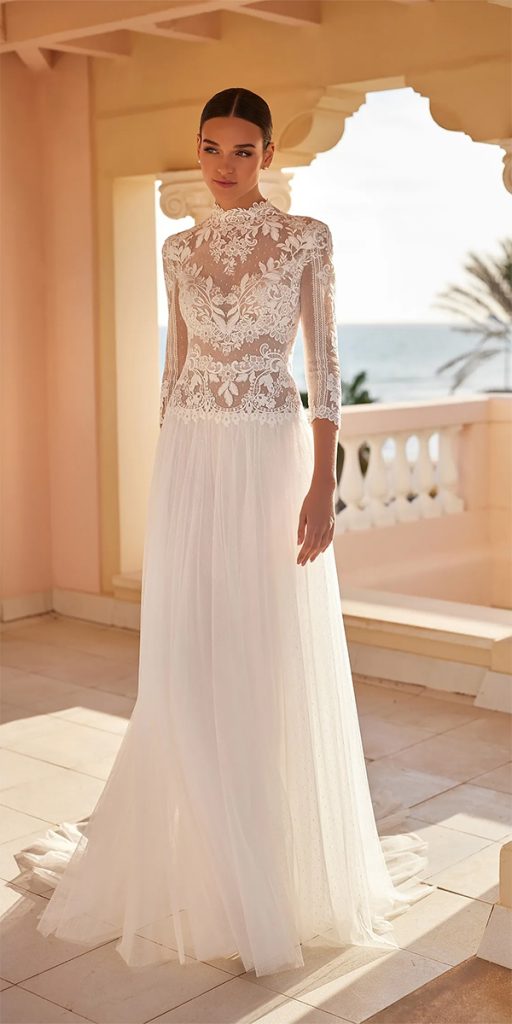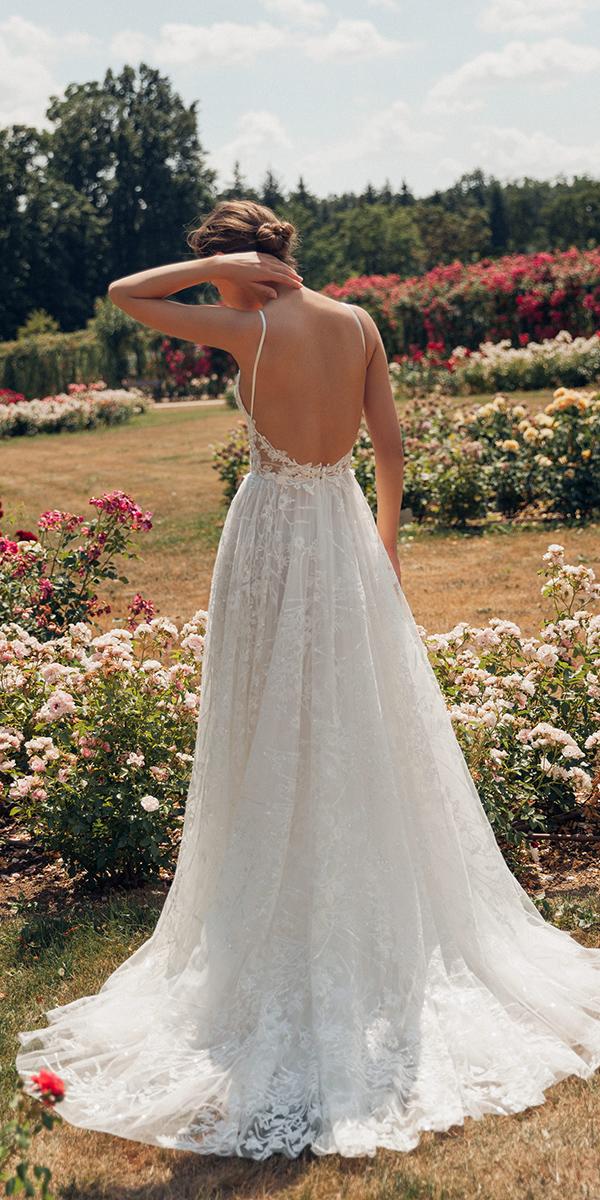 Exuding a natural grace, casual rustic wedding dresses blend relaxed textiles with nature-infused details. Enriched by bohemian accents and earthy hues, they embody an unhurried sophistication, enabling brides to honor their love with rustic simplicity and a hint of carefree exuberance.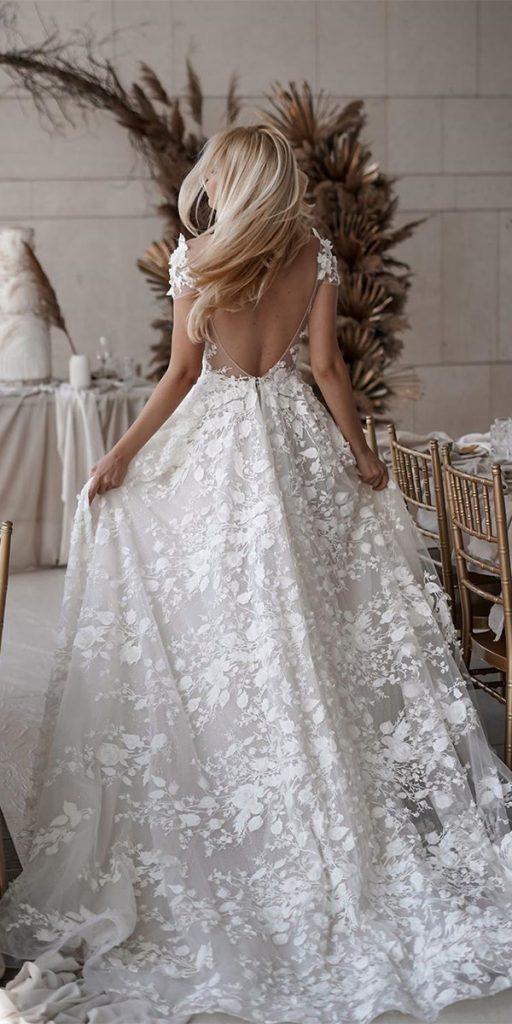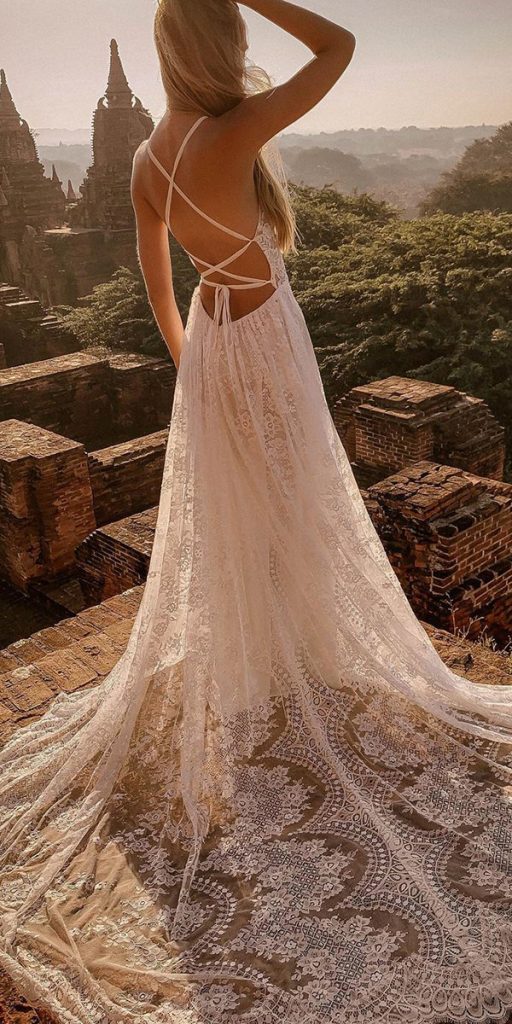 Imbued with the allure of the frontier, rustic western wedding dresses blend sturdy textures with enduring elegance. Incorporating details such as leather, lace, hat, or cowboy boots, they radiate a rugged yet polished quality, allowing brides to rejoice in their love through a harmonious blend of rustic nostalgia and Western charisma.