Rustic bridesmaid dresses are must when planning a rustic or country style wedding. Remember, that for a truly western look, the dresses of your bridesmaids are just as important as your own dress. You need to keep in mind lots of different things. Make this party not only one of the happiest moments, but also one of the most stylish ones. Check out our collection of rustic themed wedding dresses! We have everything you need to have a perfect bridal style and all the best ideas for your country-style wedding. Just take a look at these western style bridesmaid dresses.
Long Rustic Bridesmaid Dresses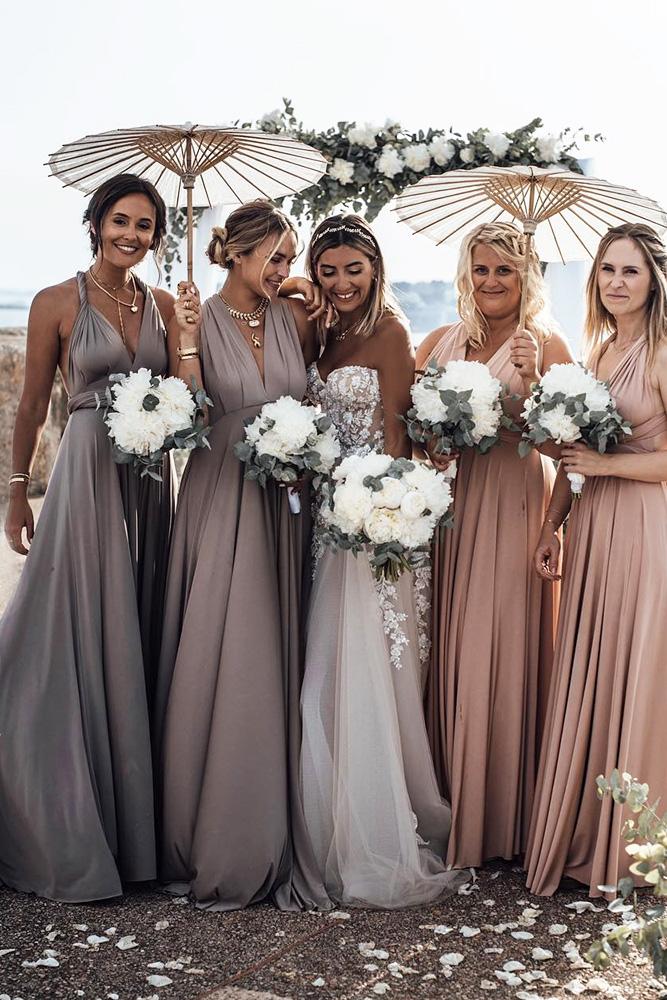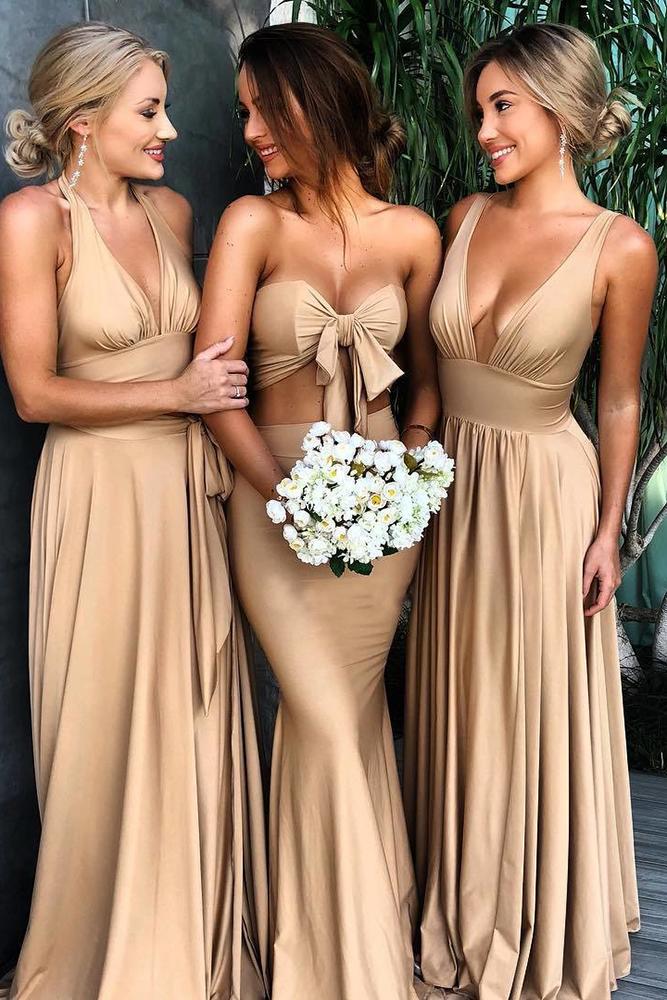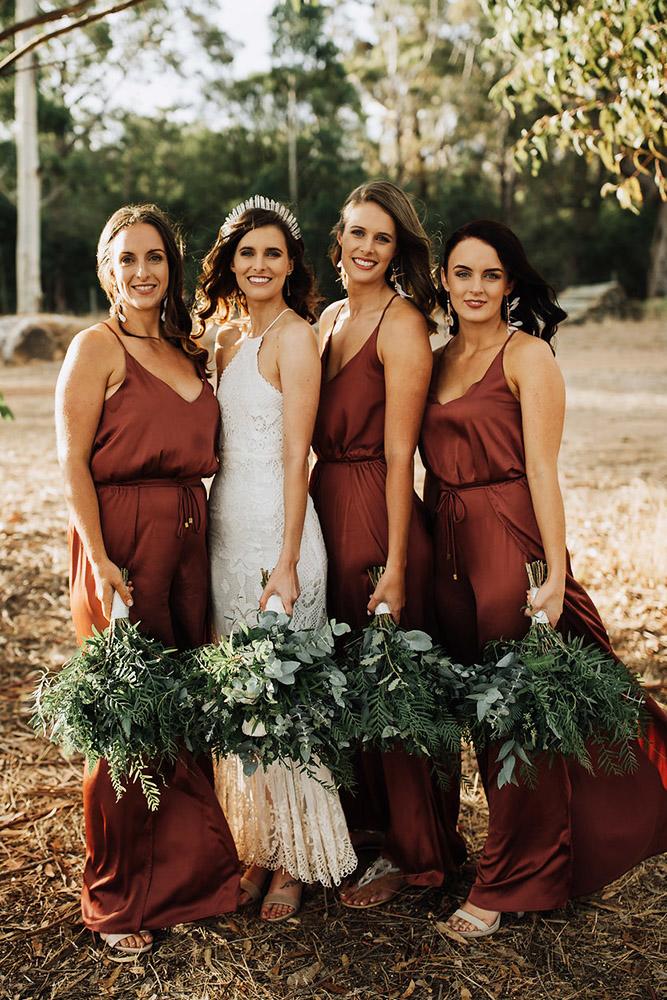 Bridesmaids like long rustic bridesmaid dresses for their airy look and flattering silhouette. Length allows to hide all the flaws, bringing out all the best.  Natural colors and simple country bridesmaid dresses will make all the bridesmaids look stunning in such outfit.
Country Dresses For Your Girls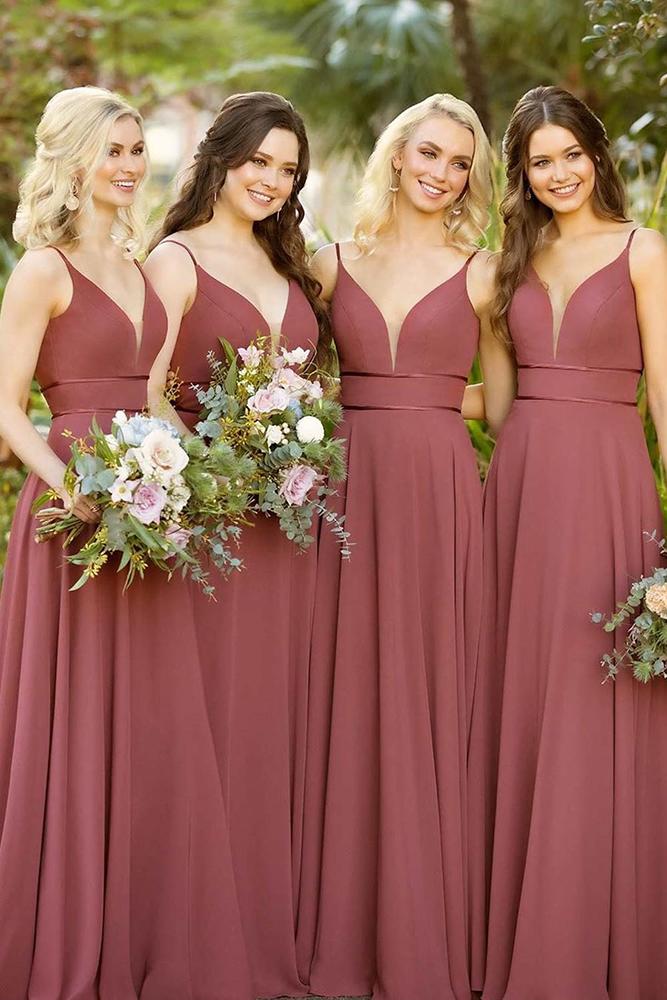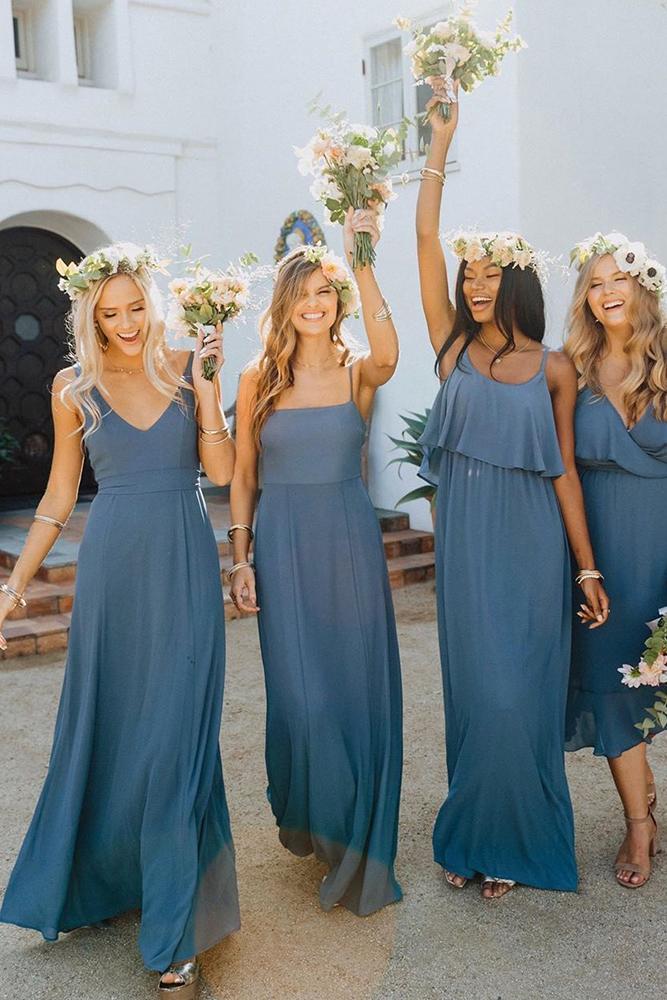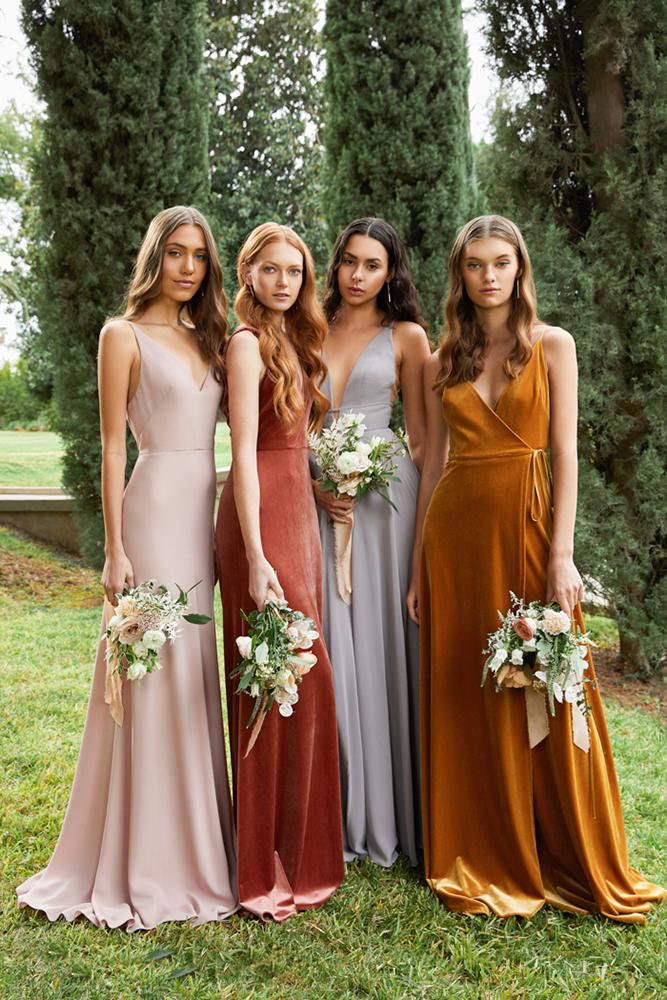 It doesn't matter where you want your ceremony to take place – country dresses would look perfect in any setting. A wood, a riverside, a beach – any outdoor location would be great! Country dresses are a statement of your true passion for country lifestyle and its traditions.
Short & Tea Length Bridesmaid Gowns For Outdoor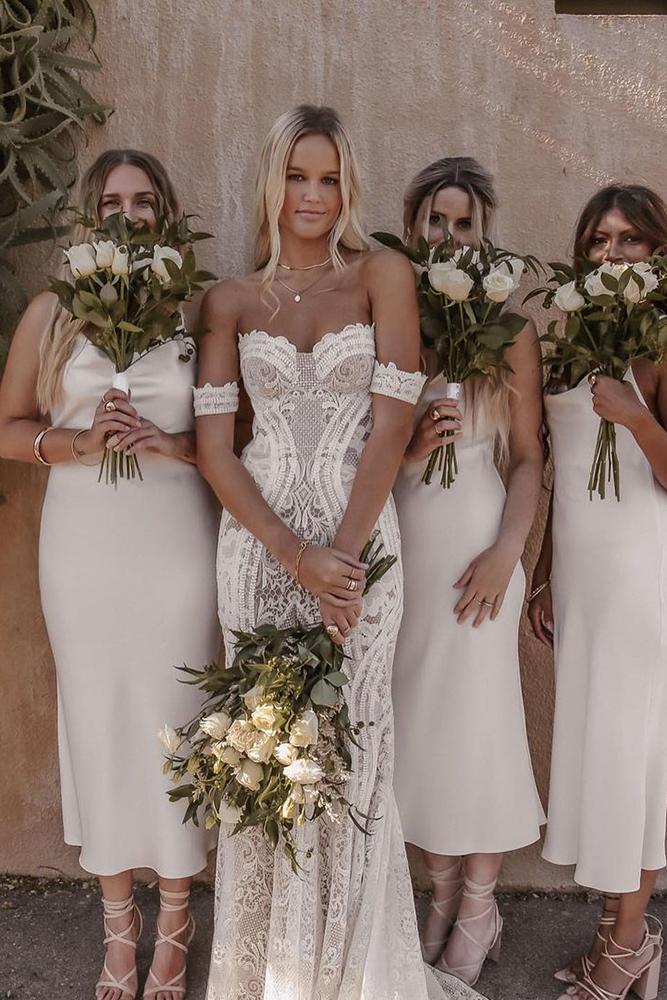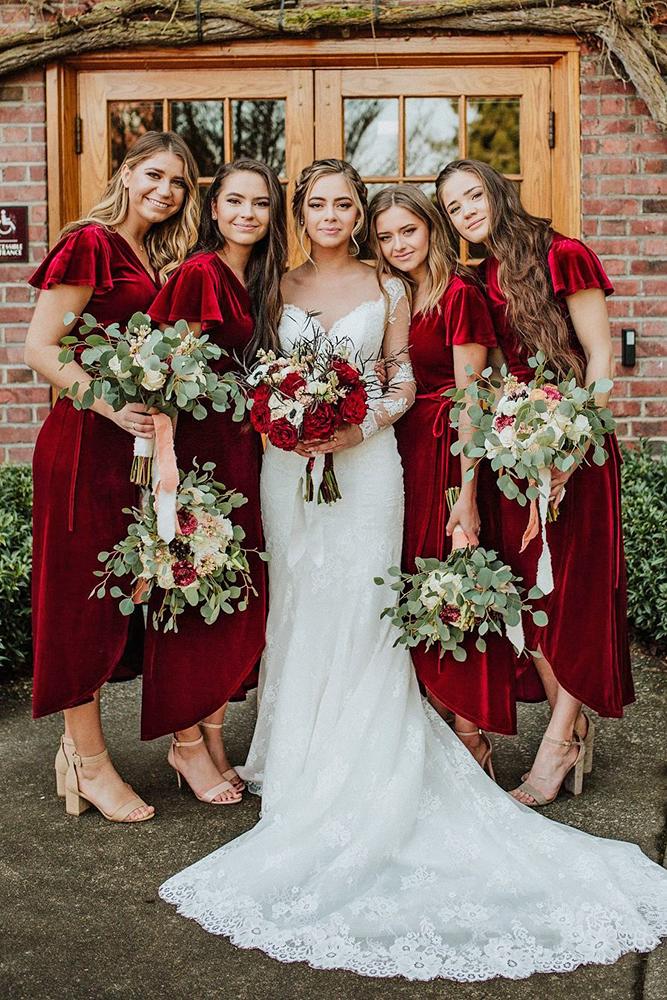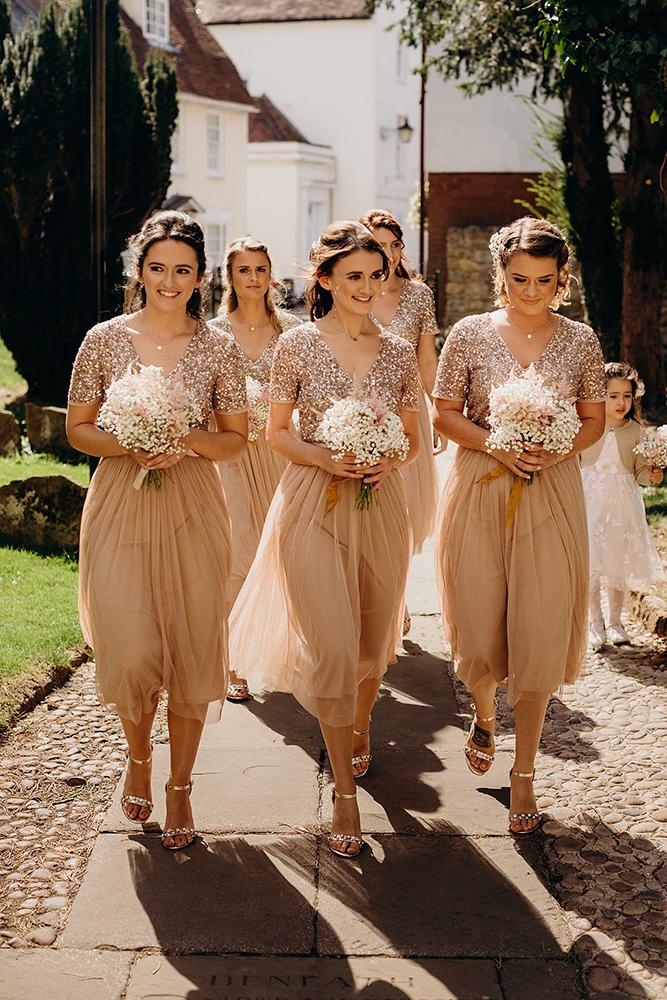 If you organize a destination countryside wedding, it is highly possible that long dresses are a bad idea. Countryside might look idyllic, but in reality you don't want dirty hems to ruin your photos. In this case short country bridesmaid dresses are the best choice.
Lace Rustic Bridesmaid Dresses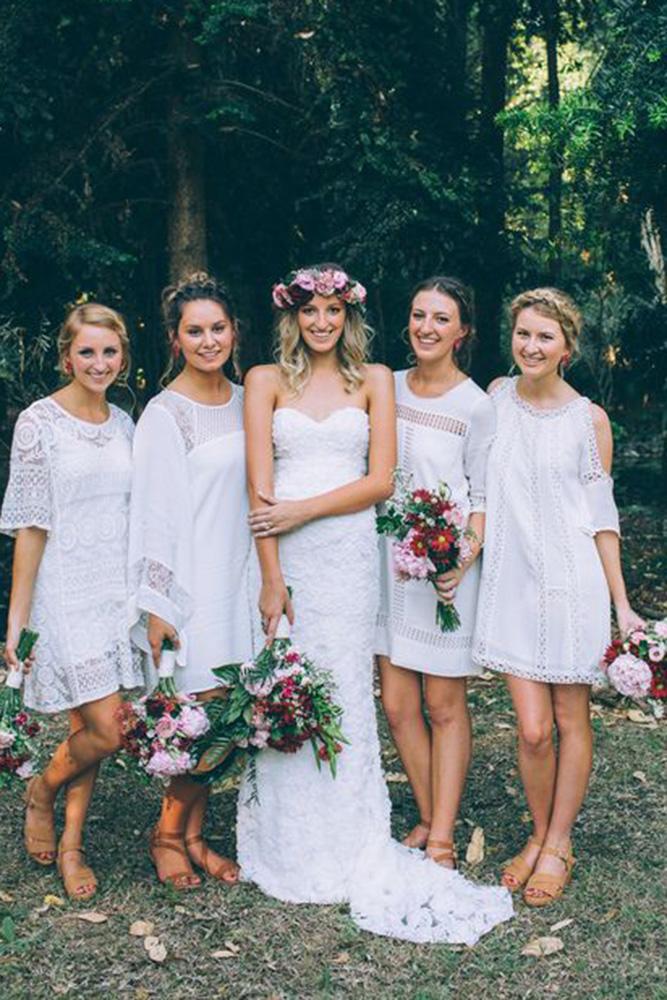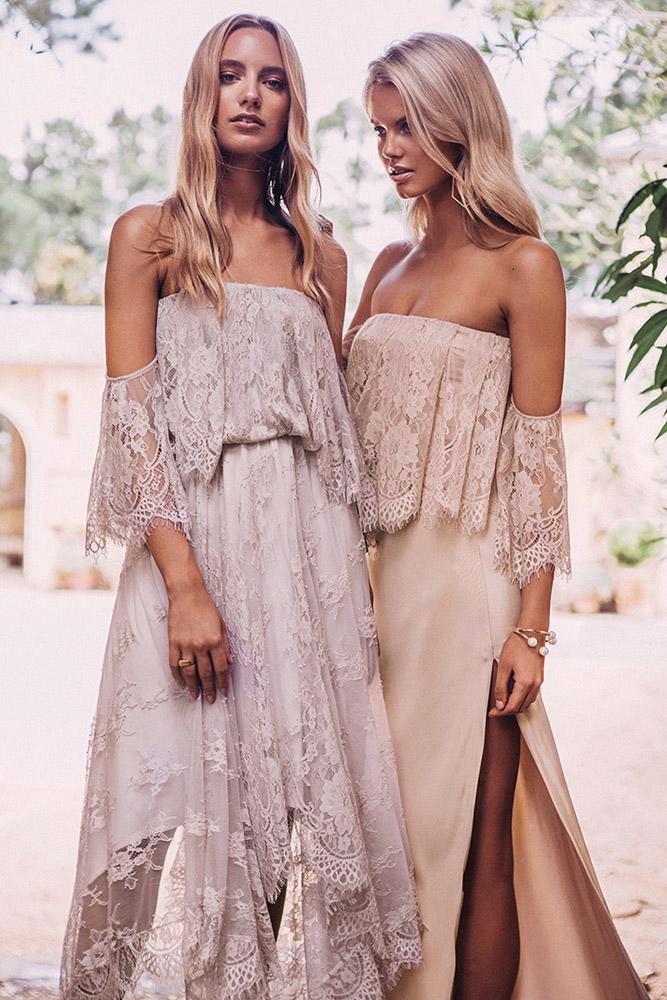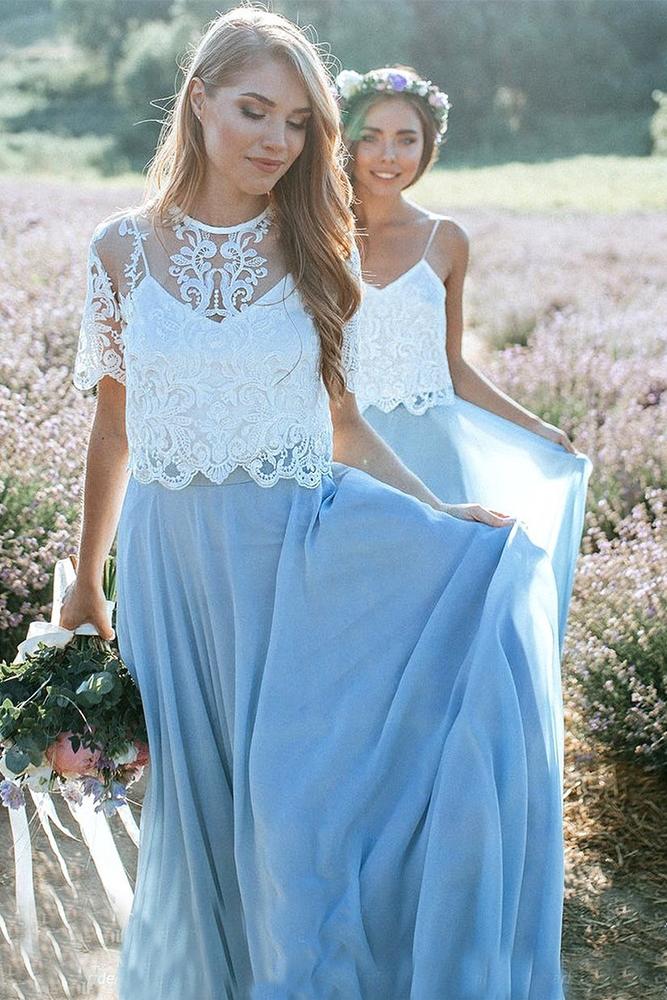 Lace is quite popular in bridal fashion, and country style bridesmaid dresses are not an exception. Rustic lace bridesmaid dresses are gorgeous and would make a nice outfit for any wedding. They look complimentary and feminine almost on everyone.
Rustic Bridesmaid Gowns With Boots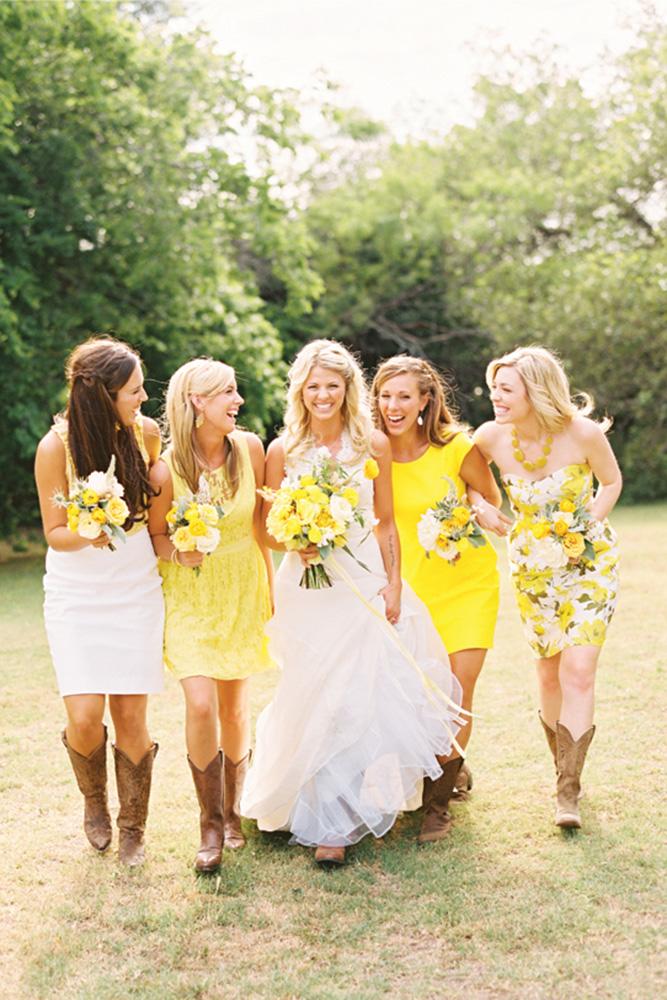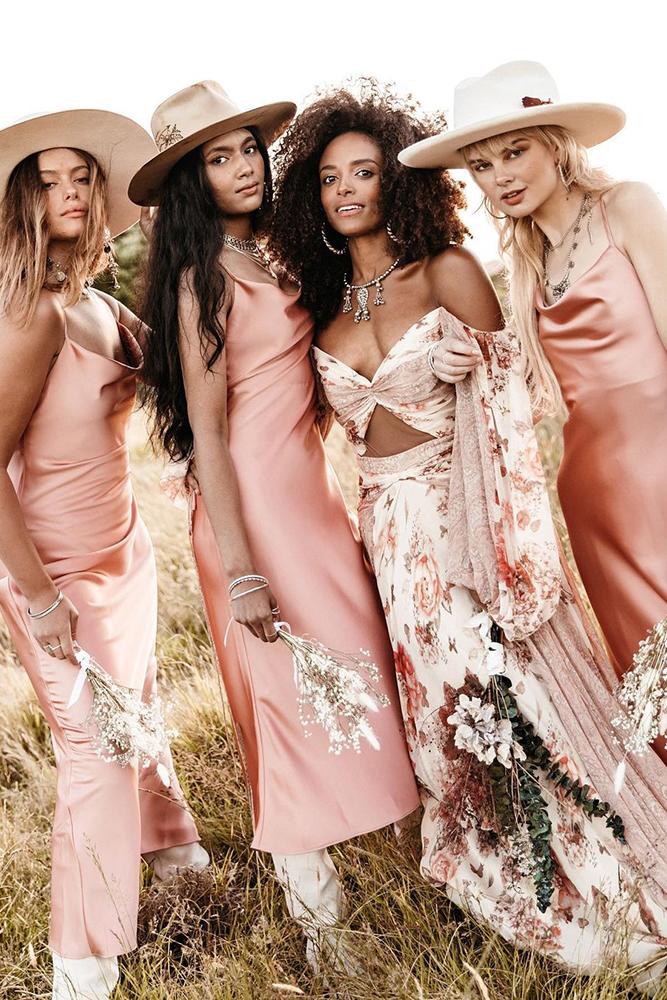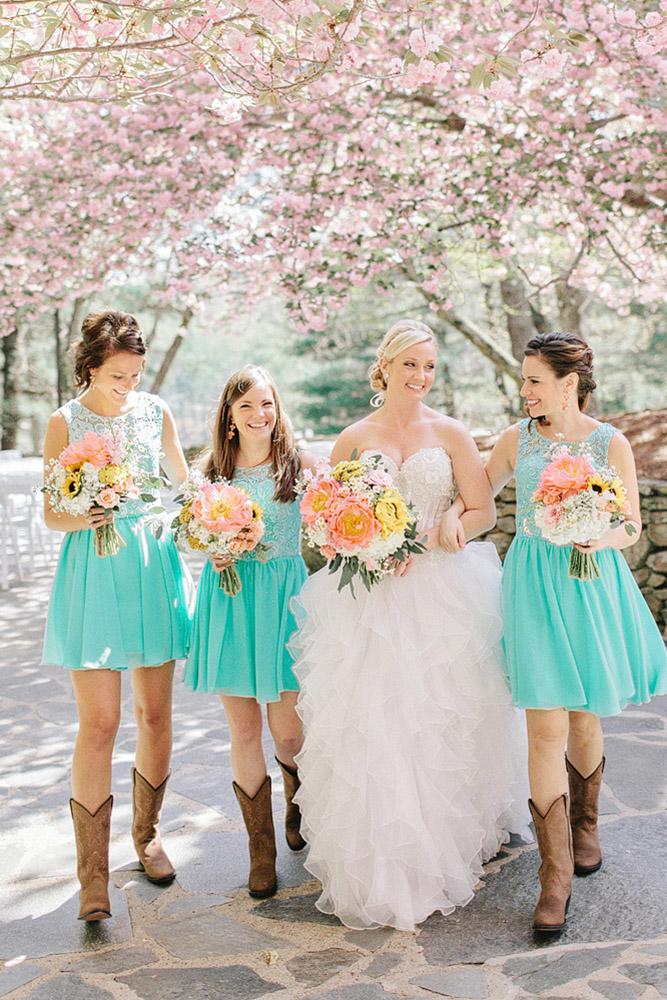 What can complete the image of a country girl better, than a pair of leather boots? Teal bridesmaid dresses with cowboy boots would make your girls look both daring and sweet at the same time. Some looks are timeless. Good old leather country boots are always in fashion.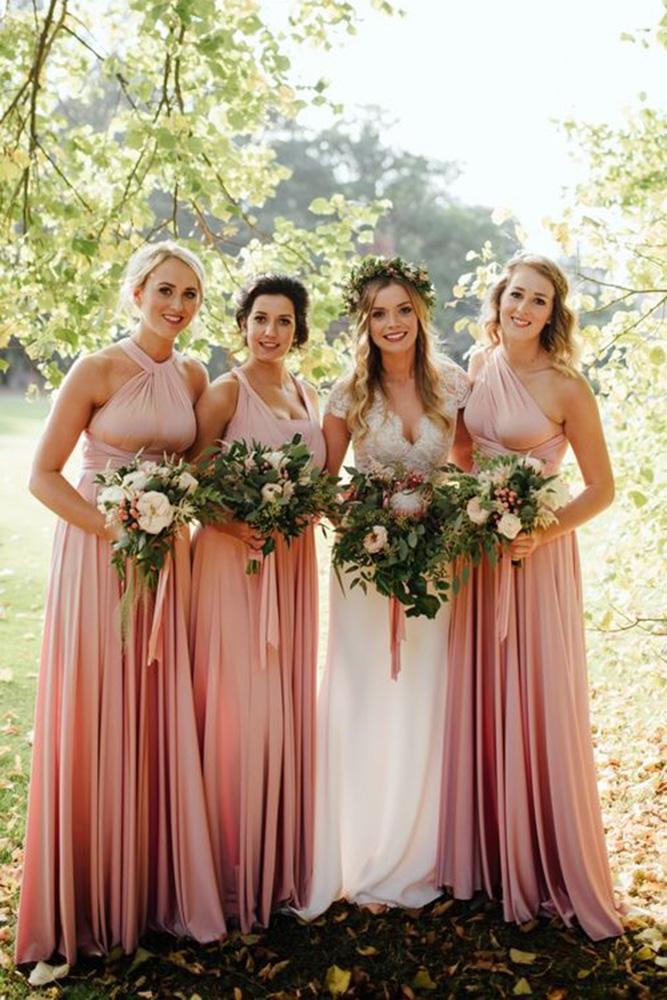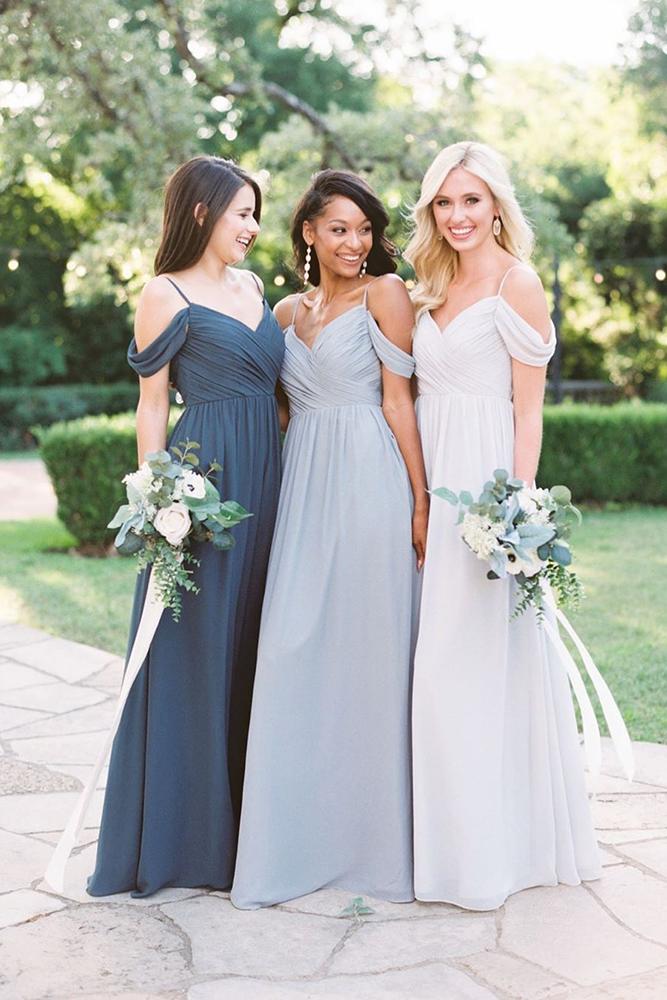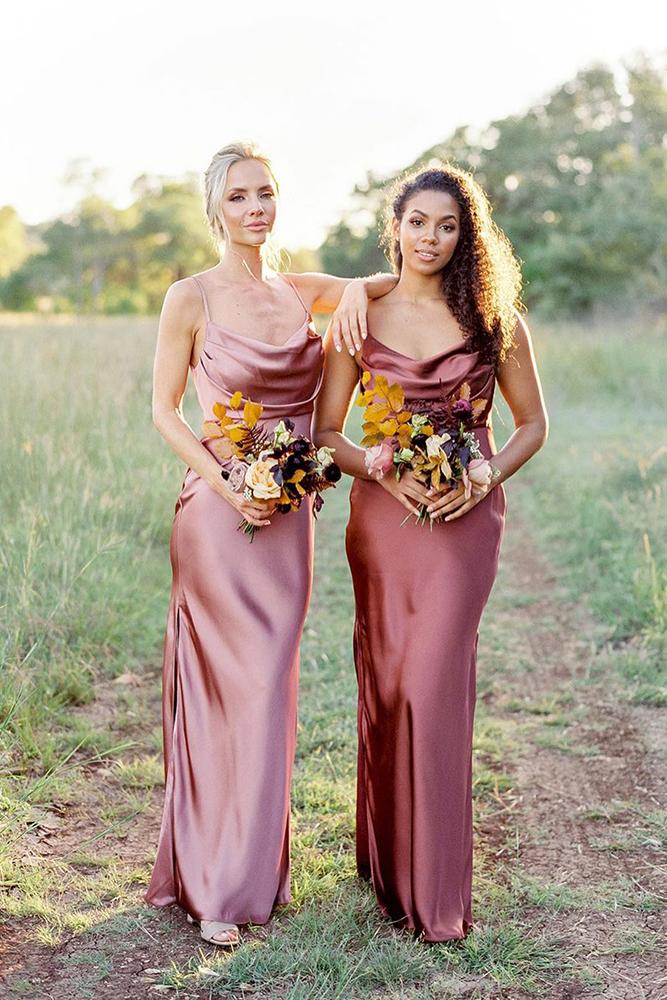 As bridesmaids seldom have similar looks, as well as figures. It might be nice to consider mismatched dresses though. Mix of different styles, combination of different silhouettes, fabrics, hemlines and colors will add a certain chic to your party. It will help to add some individuality to the image of your girls.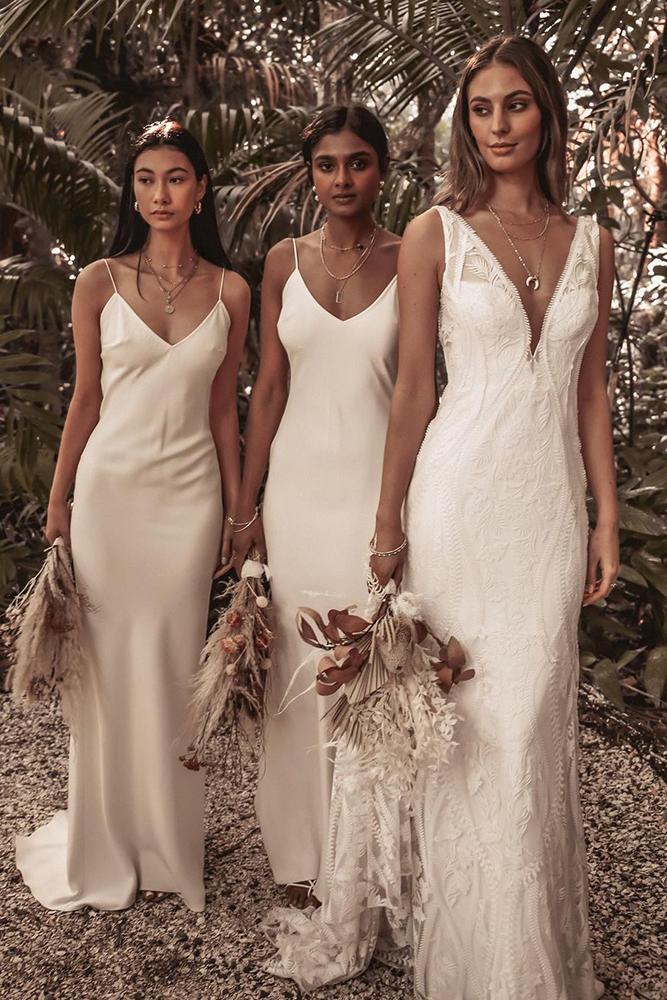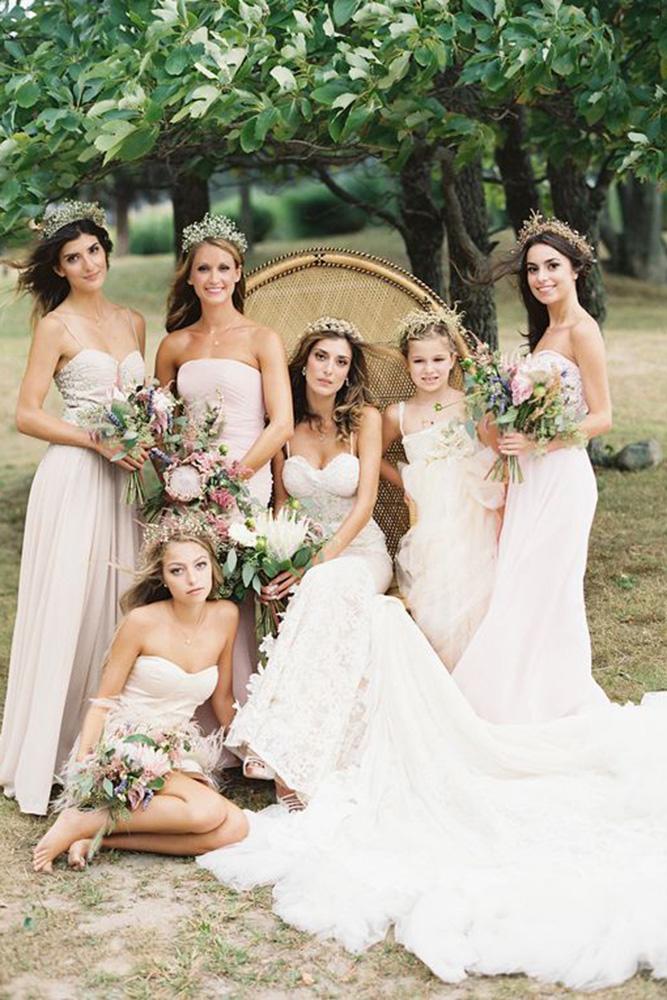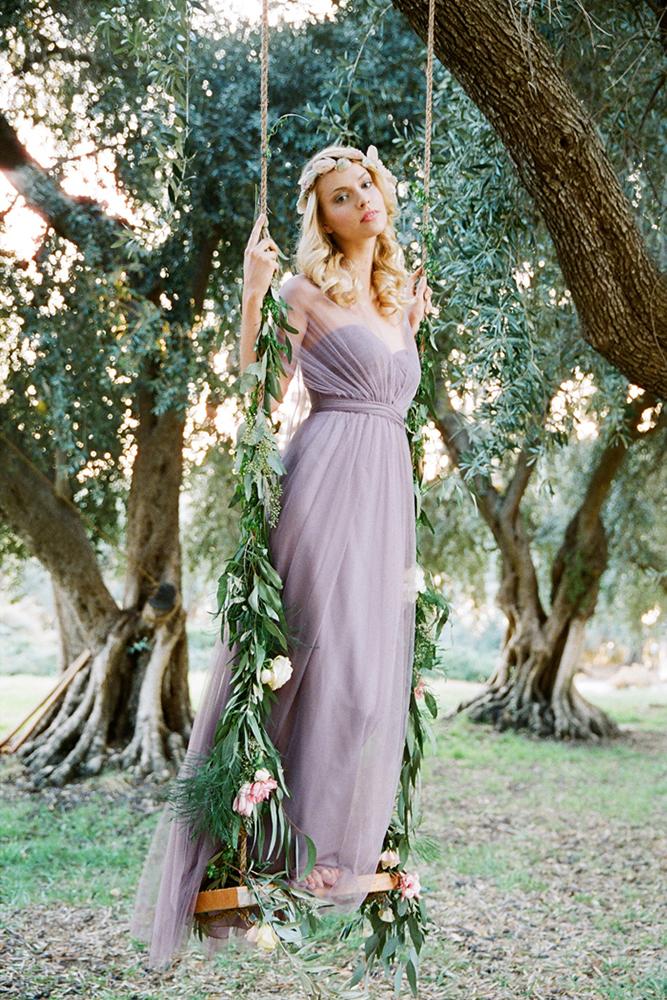 There's nothing better for a bridesmaid who prefers simplicity and elegance than rustic bridesmaid dresses of neutral colors. After all, the bridesmaids are only a setting for the bride and her happiness. Wedding is the time to shine bright. Still, it's important to keep in mind the reason all these people came together.  Neutral rustic dresses would give the girls that modest, yet very feminine look.