We have collected different shades of long bridesmaid dresses that are super versatile ad ultra-flattering to wear. You'll find inspiration in our catalog, from the softer shades like blush, and champagne to the darker shades like the rust, green and black tones. Picture yourself in one of these gorgeous dresses at the wedding!
Rust Bridesmaid Dress Ideas 2022
Recently, variations of the rust bridesmaid dress are popping up all around the country. Rust tones are wholesome, and suit every skin tone, hair color, and wedding theme. You can wear this in any season and the color works well with most dress silhouettes. It's a versatile, unexpected, passionate choice.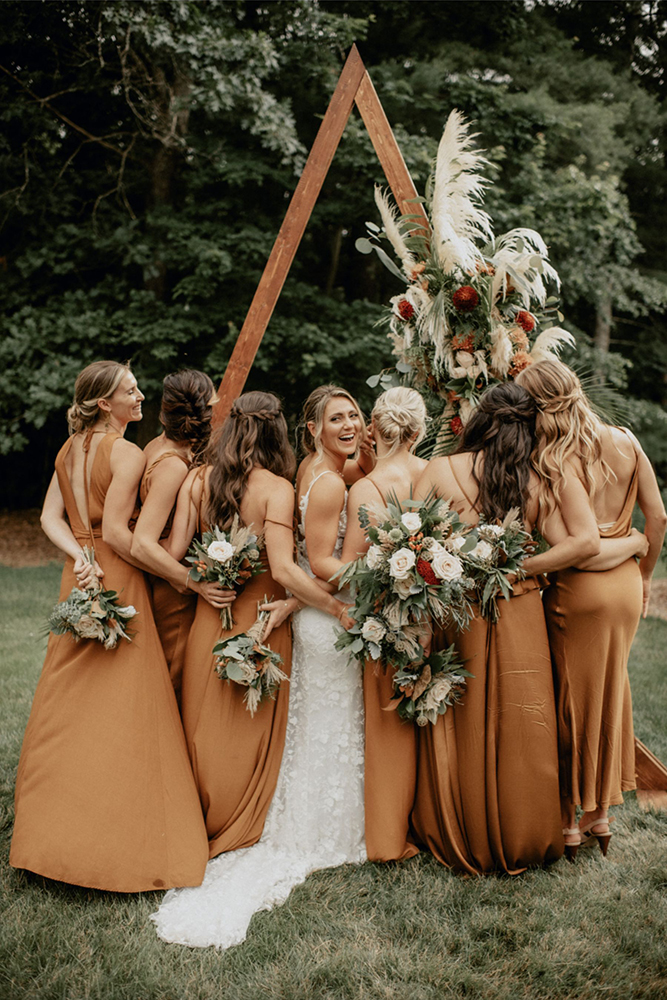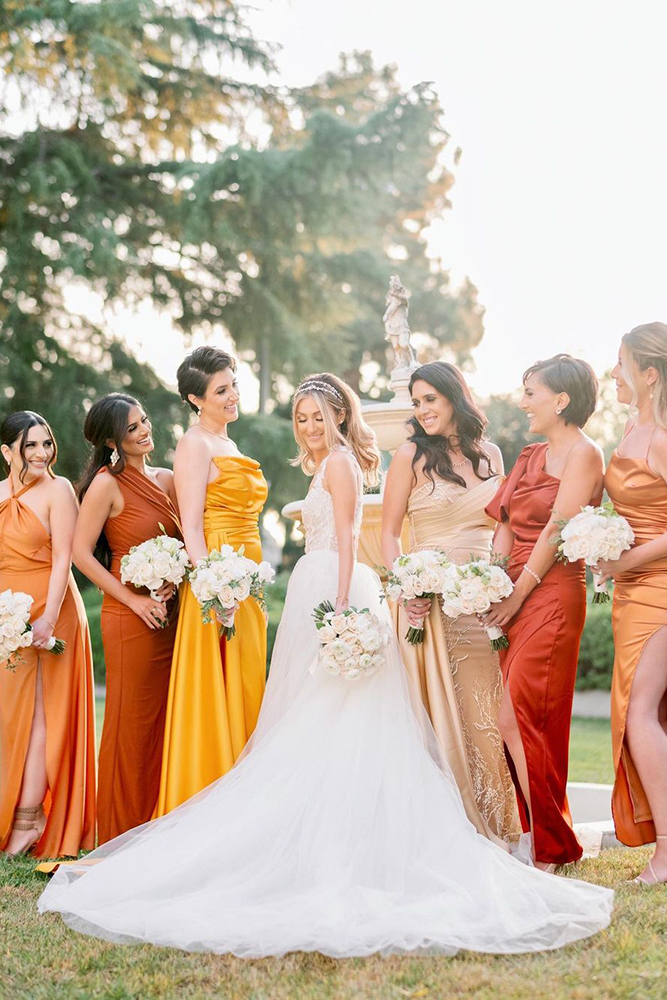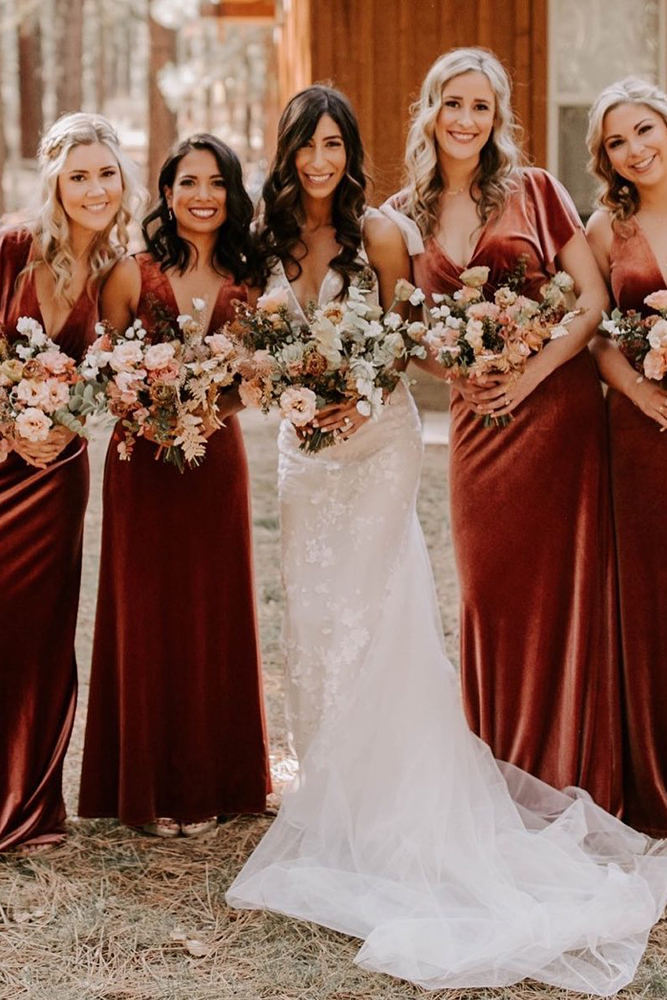 Champagne bridesmaid gowns are versatile enough to work for every dress code, wedding venue, and season. In addition, you can add gold sequins that will look whimsical in the morning and ultra-luxe at night. They look sophisticated in ballrooms, and majestic outdoors.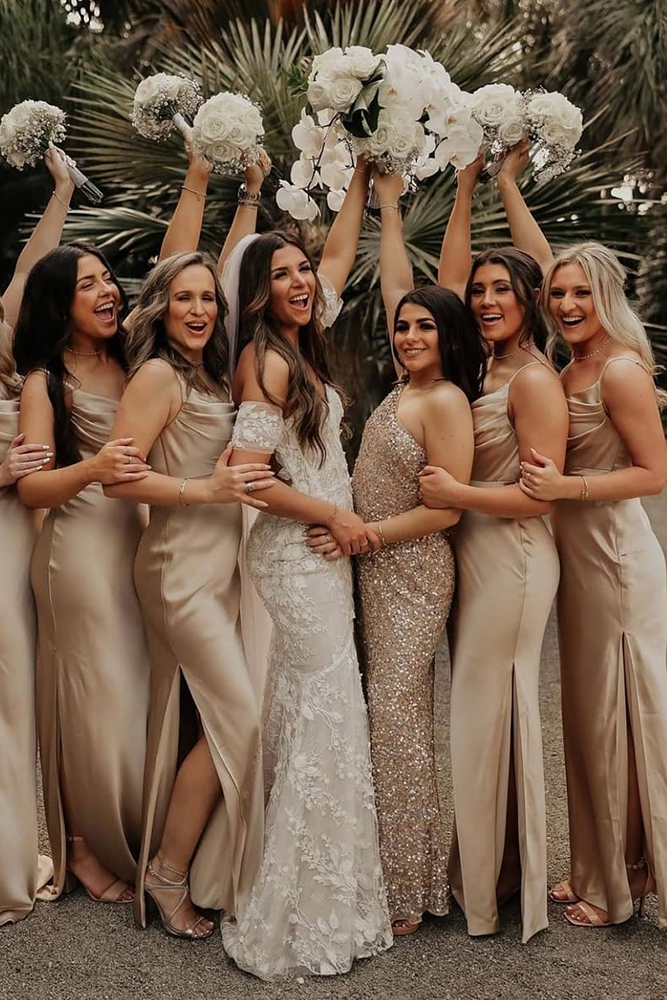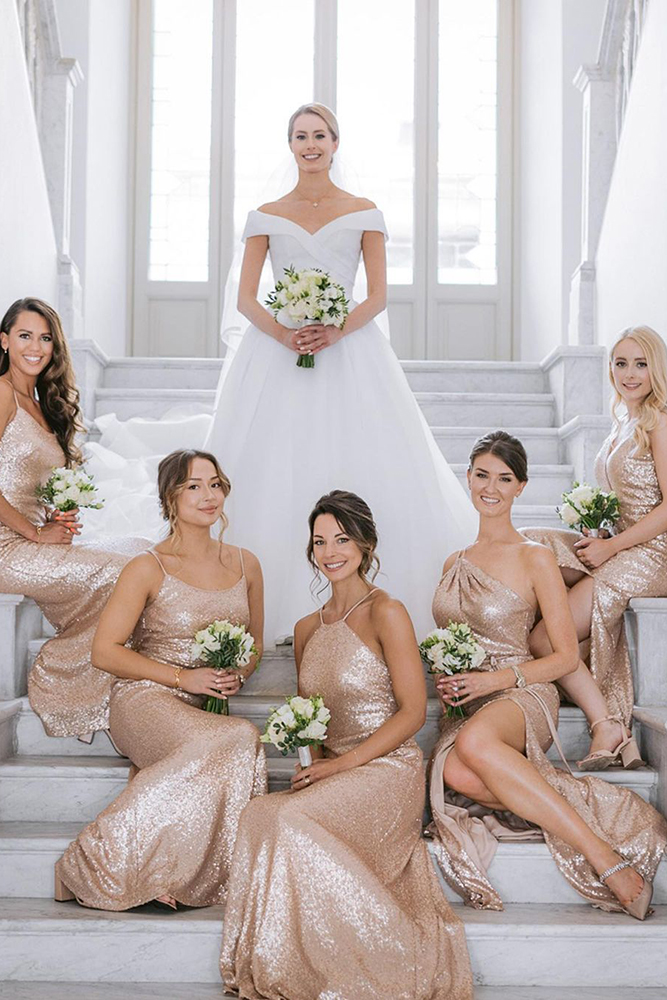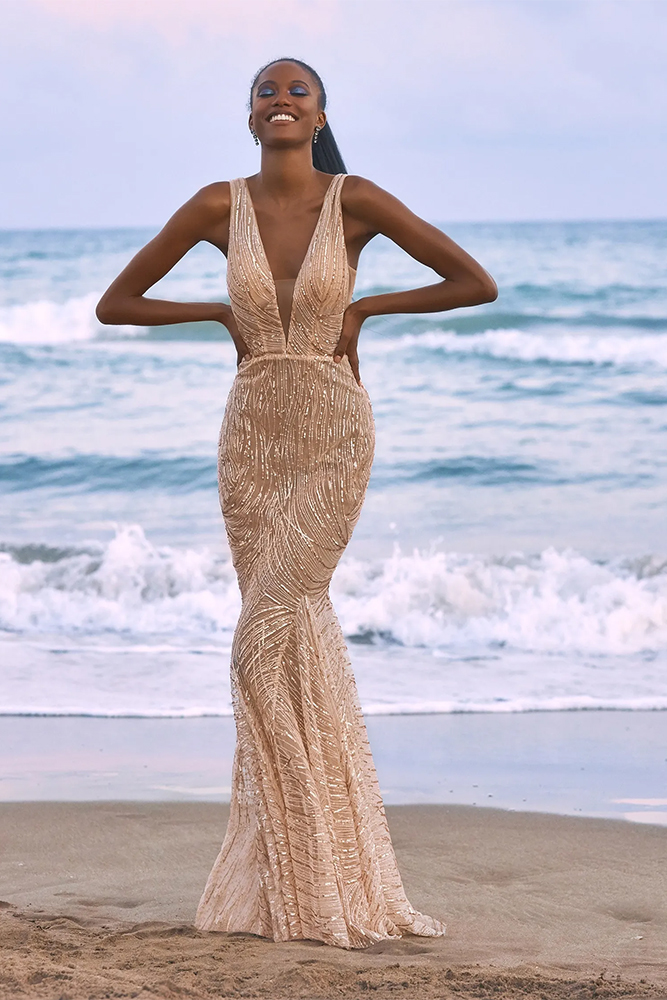 Pink/Blush Gowns For Bridesmaid
Blush & Pink bridesmaid gowns are extremely versatile. They enhance the natural beauty of every skin tone, every color and bridesmaid hairstyle, and every type of figure. This color is delicate, feminine, and works well in all seasons, especially in springtime.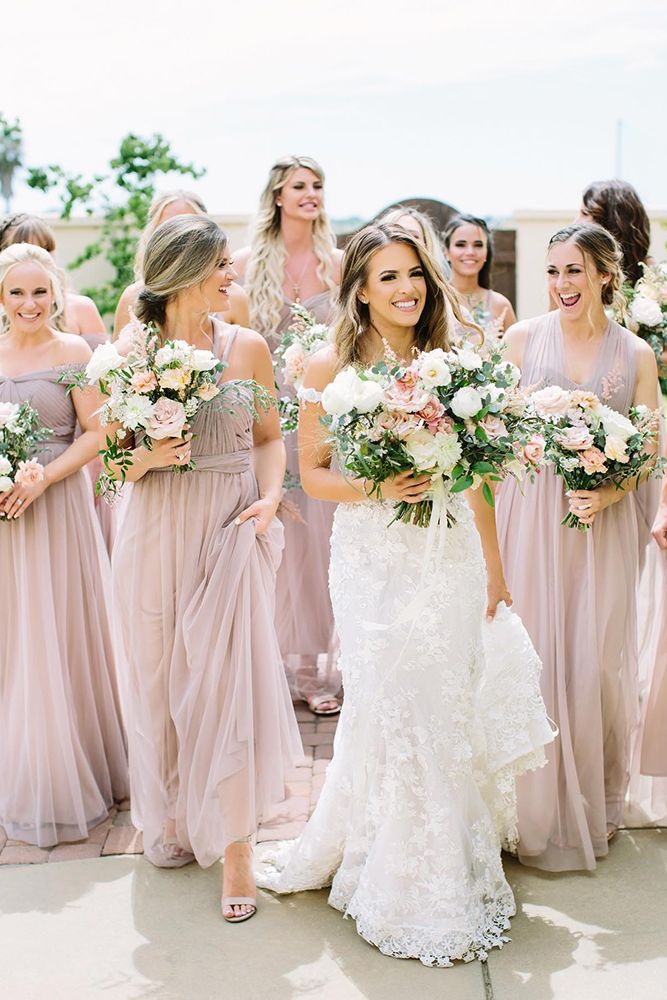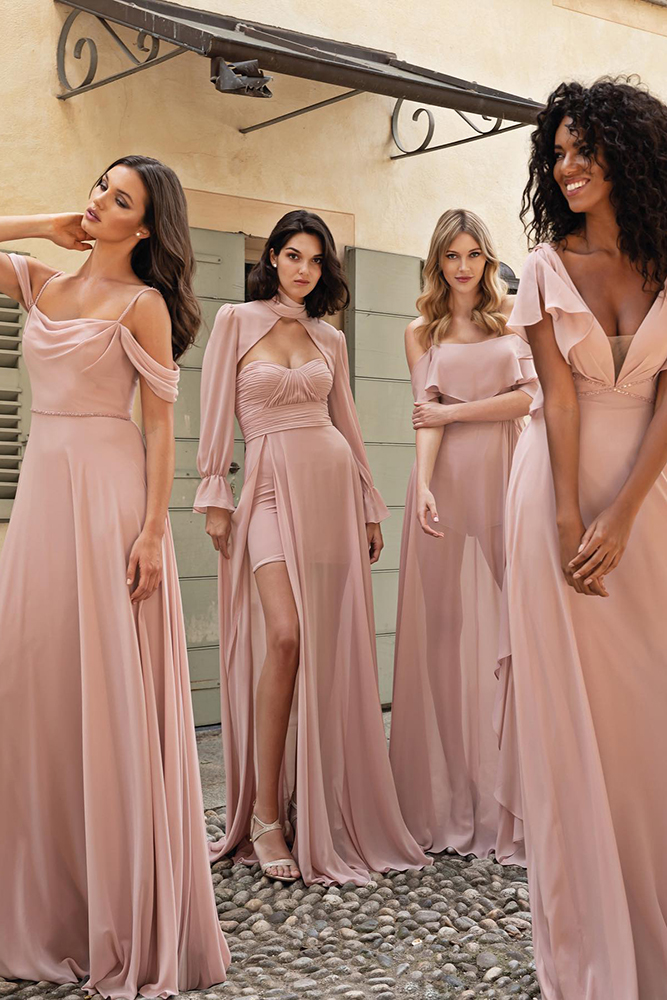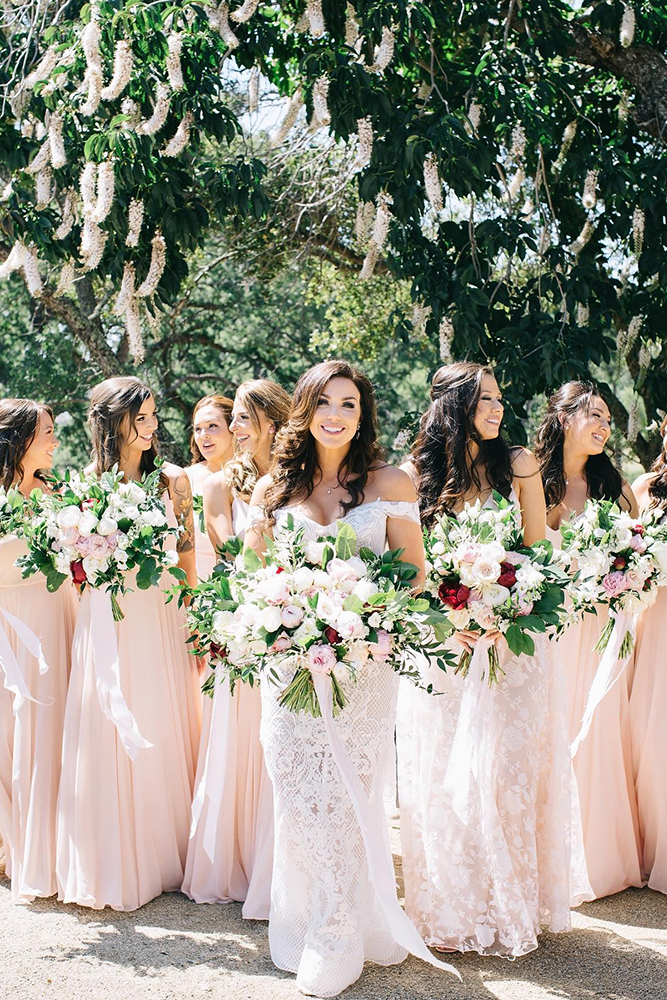 Green dresses of this length are uber comfortable and flatter your figure figures, hiding flaws and accentuating strengths. You can mix and match the shade of green for a playful look or stick to a shade across the bridal party for a cohesive, polished look.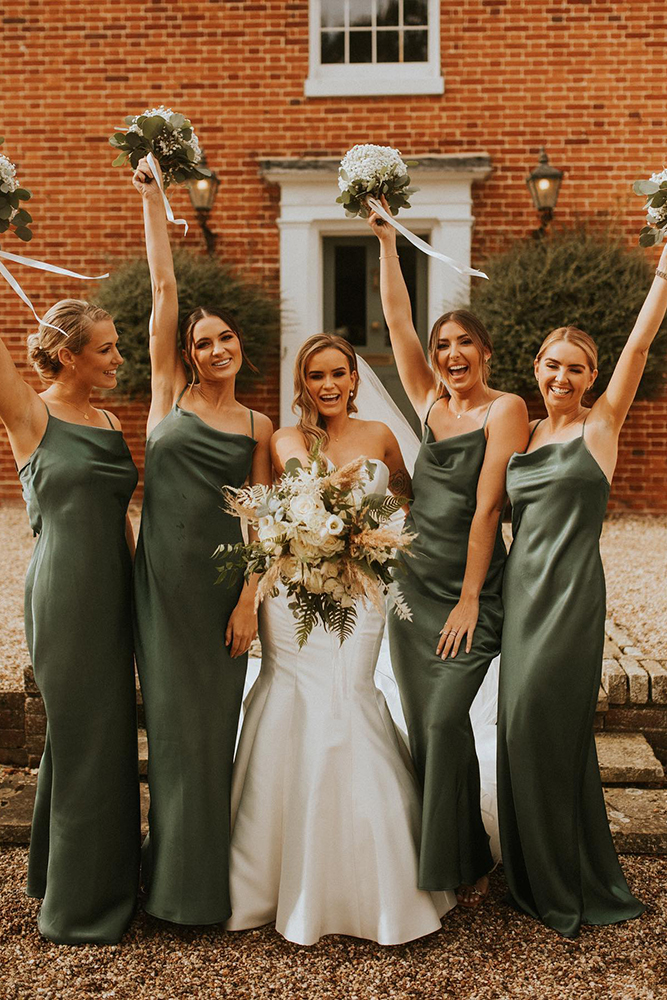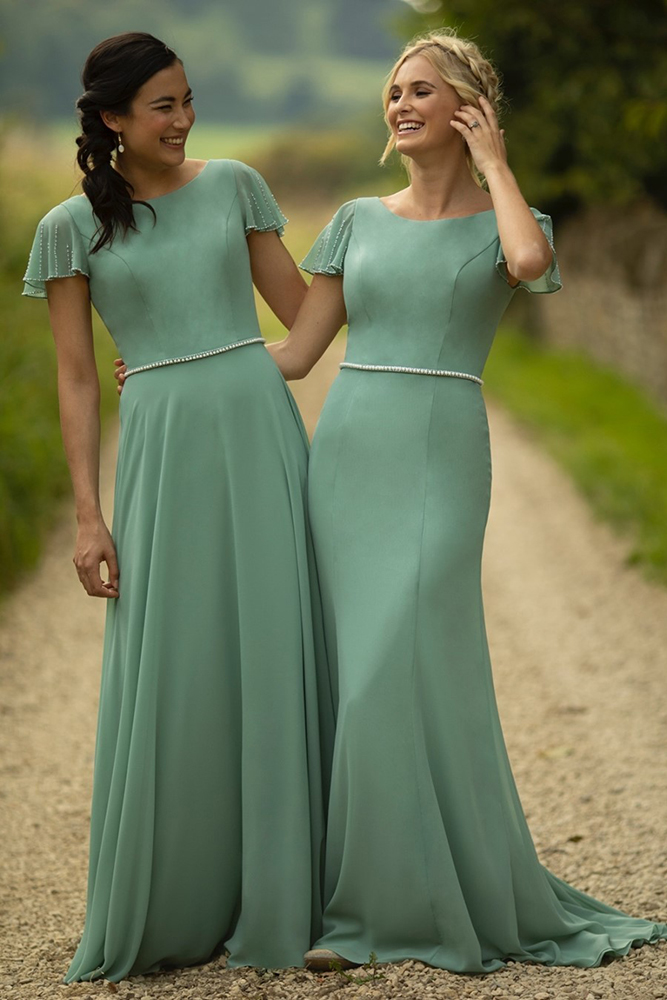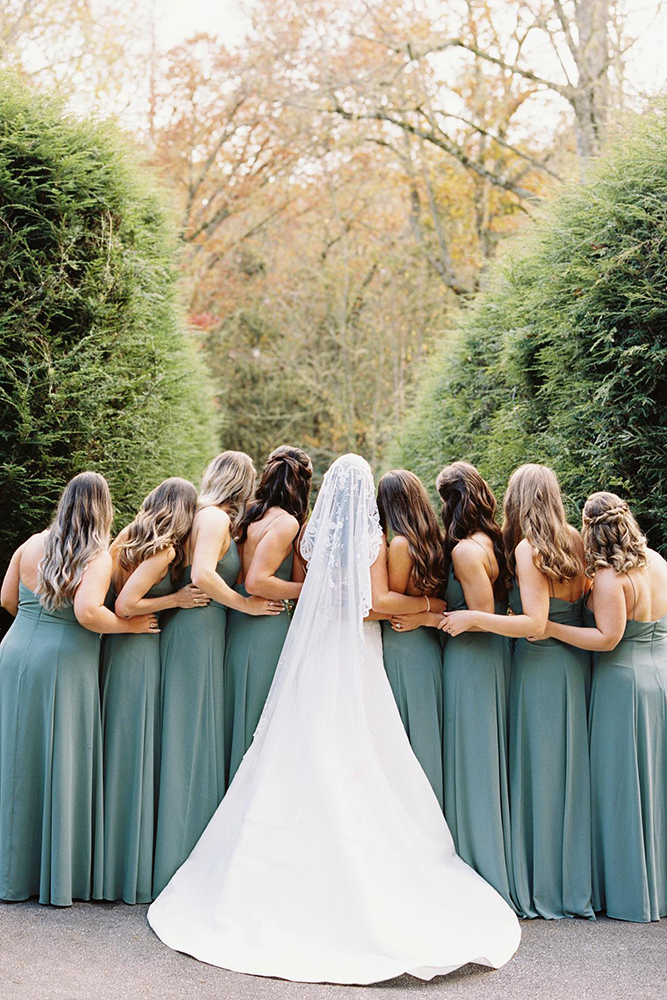 Long black gowns are an ideal option for sophisticated, elegant weddings. It's a classy yet feminine look. Deep black creates a dramatic vision that fills with endless enchantment. Besides, the right combination of silhouette, fabric, and accessories, wedding bridesmaid dresses black will feel right at home in an outdoor garden.