Red became a symbol of passion and elation. This energetic color can be found in different dresses that are designed for many occasions whether they are casual or formal ones. It may be difficult to accept the idea of wearing a wedding dress in another color that is different from the white color but when you take a look at red wedding dresses, you will change your opinion.
Blood red wedding dresses are available in different designs, materials, lengths, and colors also which allows you to choose the most suitable wedding dress that can make you gorgeous on your special day. The red color is preferred by many women who find it catchy on different occasions. Because this color shows self-confidence and the attraction to being under the spotlight.
Mermaid Red Wedding Dresses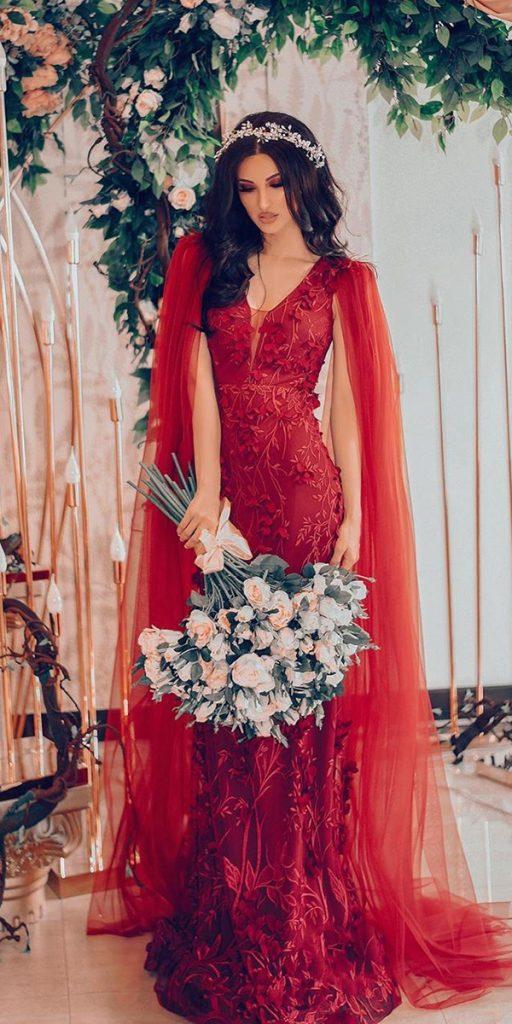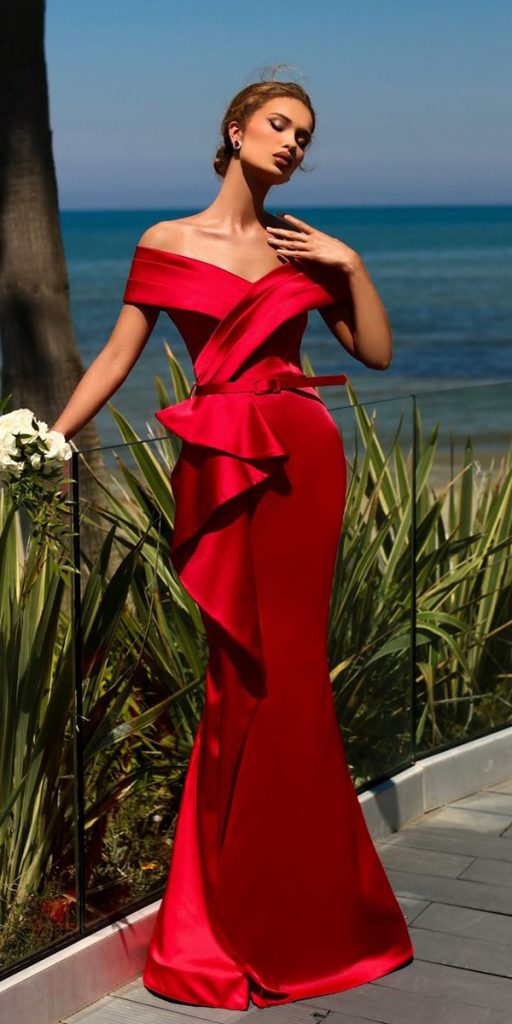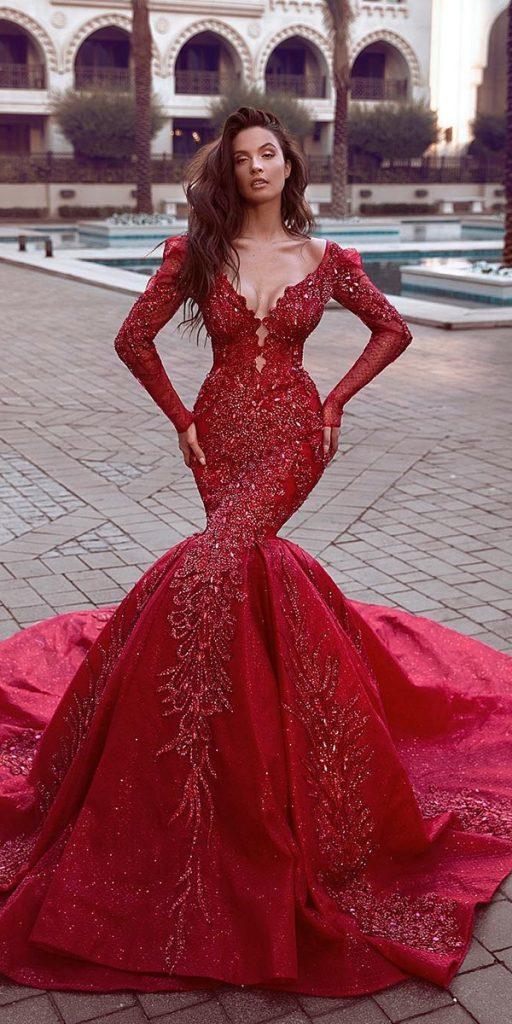 Do you want to be the most terrific and charming bride? We make a selection of the beautiful mermaid style. If you have a slim figure, in this case, mermaid silhouette will look excellently on you.
Ball Gown & A-Line Bridal Gowns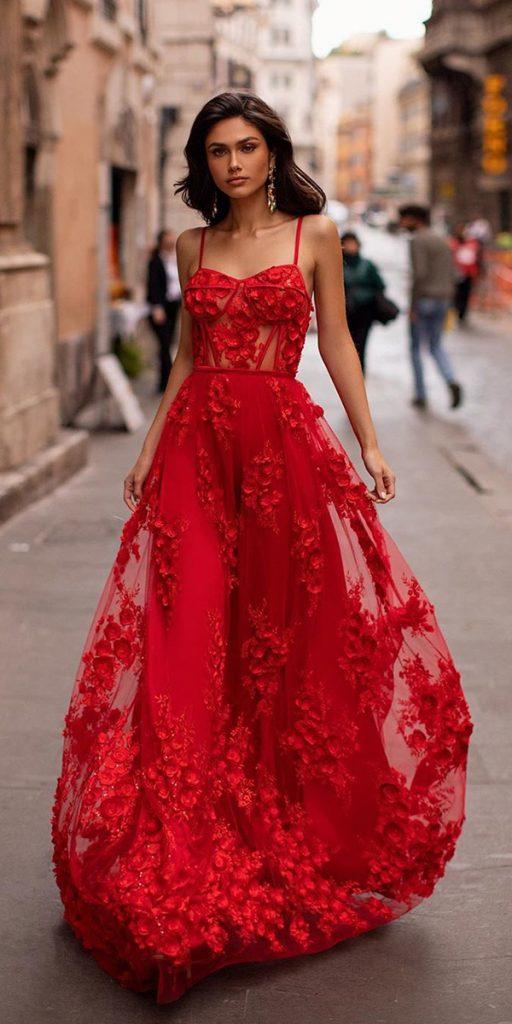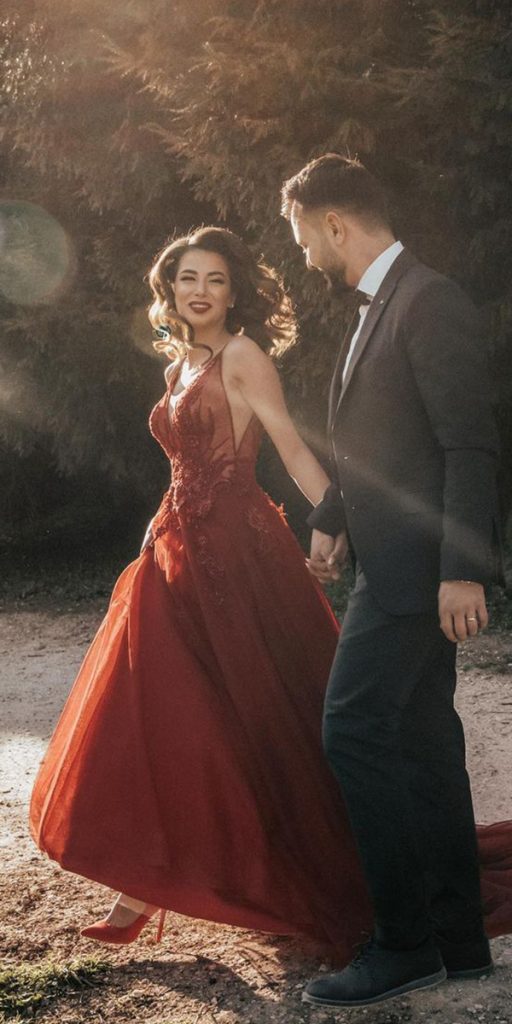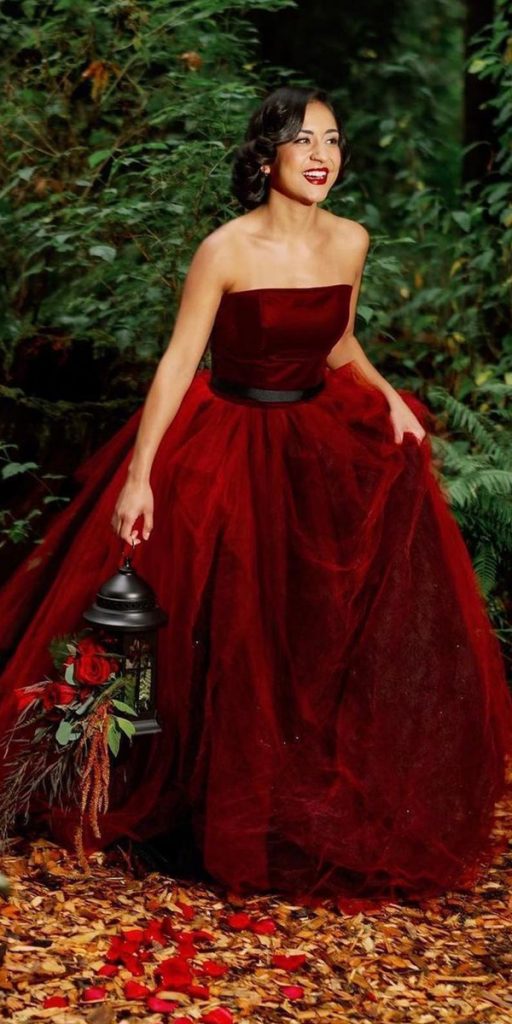 Ball gown wedding dresses have always been popular among many brides. It no secret that every girl wants to look unique, and much depends on the choice of attire. We can say with certainty that lace ball gown dresses are perfect match for brides of any shape or size. So, check out these photos and choose what you like the most.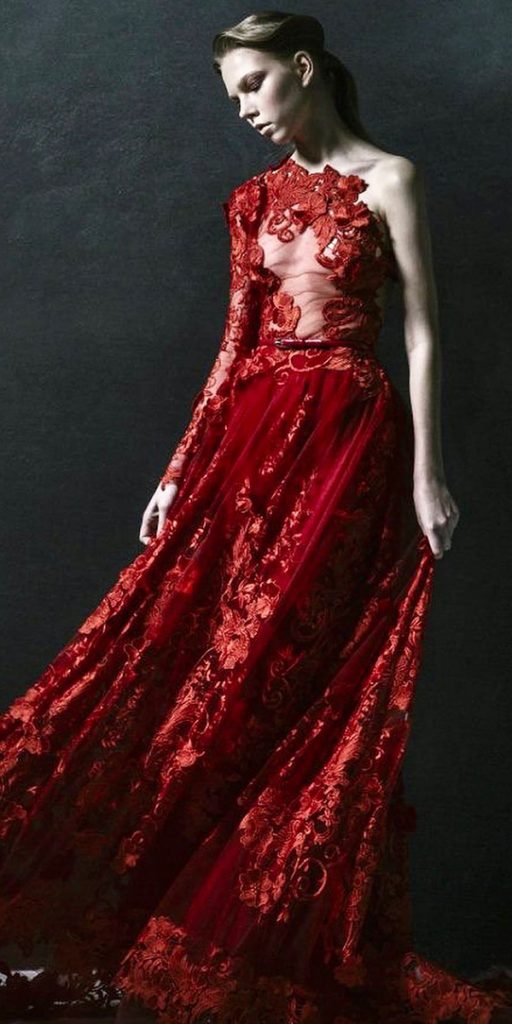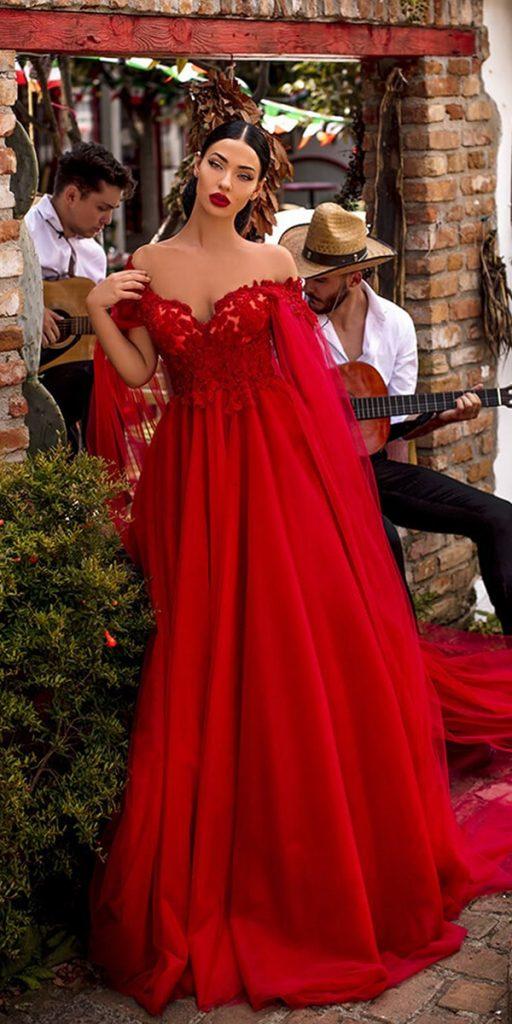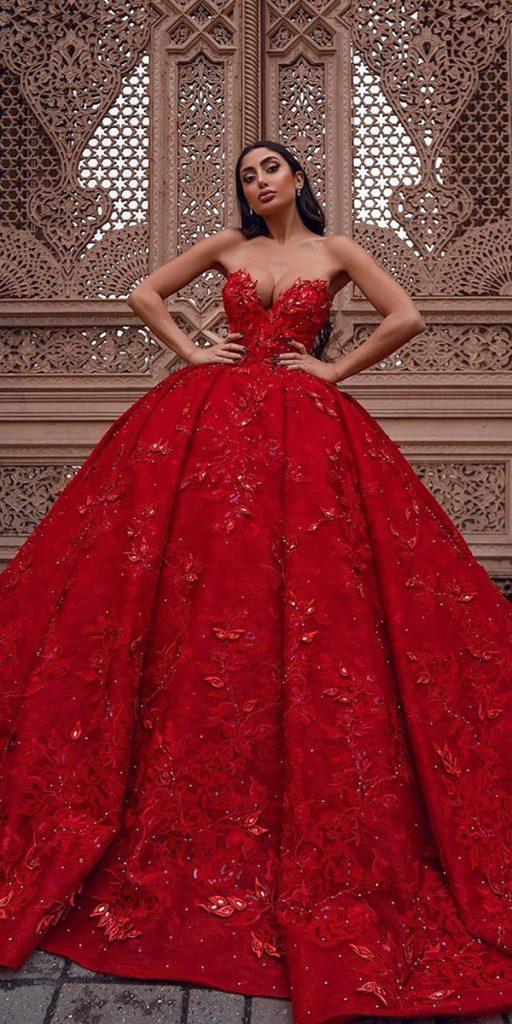 Wedding dresses with lace are stylish at all times. It perfectly emphasizes the femininity and sensuality of each woman.
Simple Blood Red Wedding Dresses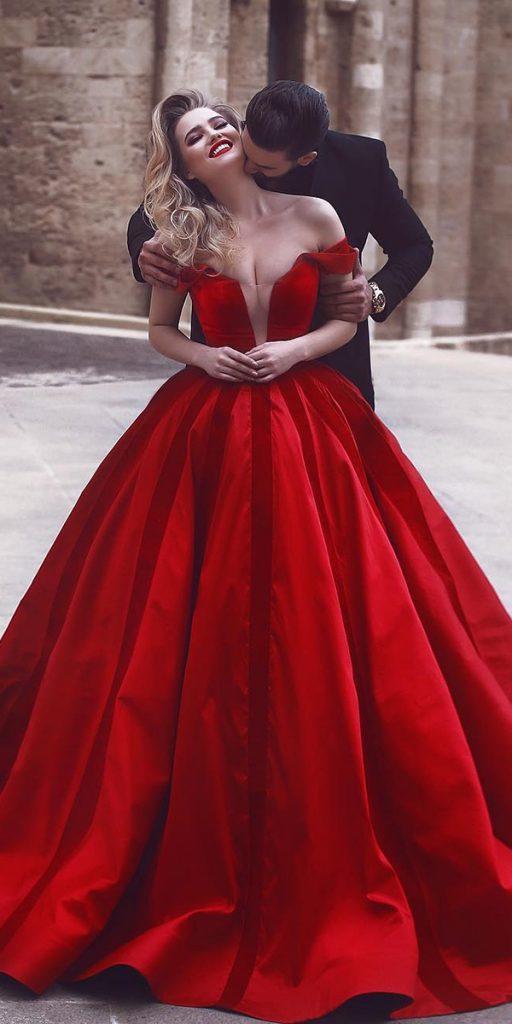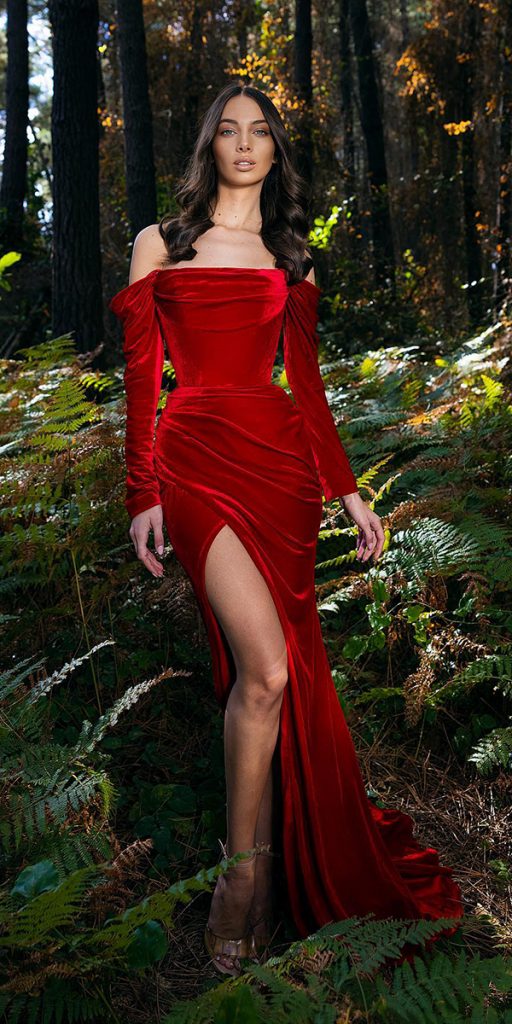 If you think that a wedding gown can't be 'simple', let us prove you wrong! Long gone the times, when it was considered as another word for 'boring'. They are a perfect choice for a modern bride, who wants her dress to combine simplicity and elegance. The minimalistic lines won hearts of millions of brides around the world.