Black wedding dresses are the fashion trend for modern brides. It is a gorgeous choice if you bold girl with impeccable taste and a sense of style, not afraid of criticism and reproaches from others. Many designers used this color in their collections. Below, are black dresses for weddings that will admire your imagination!
There's a lot to consider when choosing black bridal dresses. Luckily, our friends at Wedding Forward have come up with some great Black Wedding Gowns With Edgy Elegance — so make sure to check out the post, before you put that pen to paper!
Experience the enchantment of ball gown black wedding dresses. These bewitching gowns combine elegance and rebellion, defying tradition with a bold twist. Adorned in black lace and shimmering details, they evoke a mysterious allure that captivates hearts. Embrace your inner princess while making a striking statement on your special day.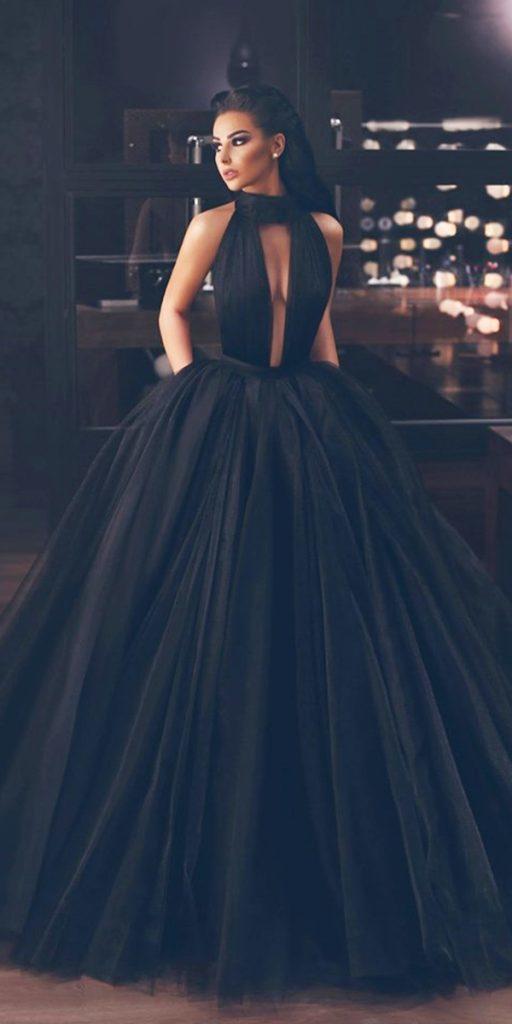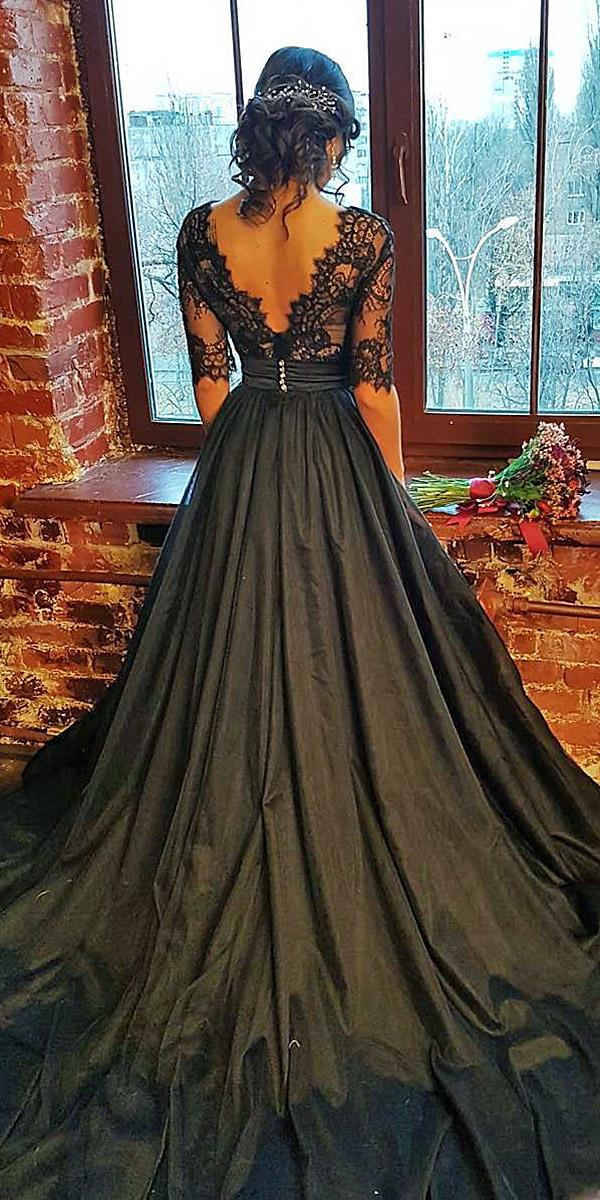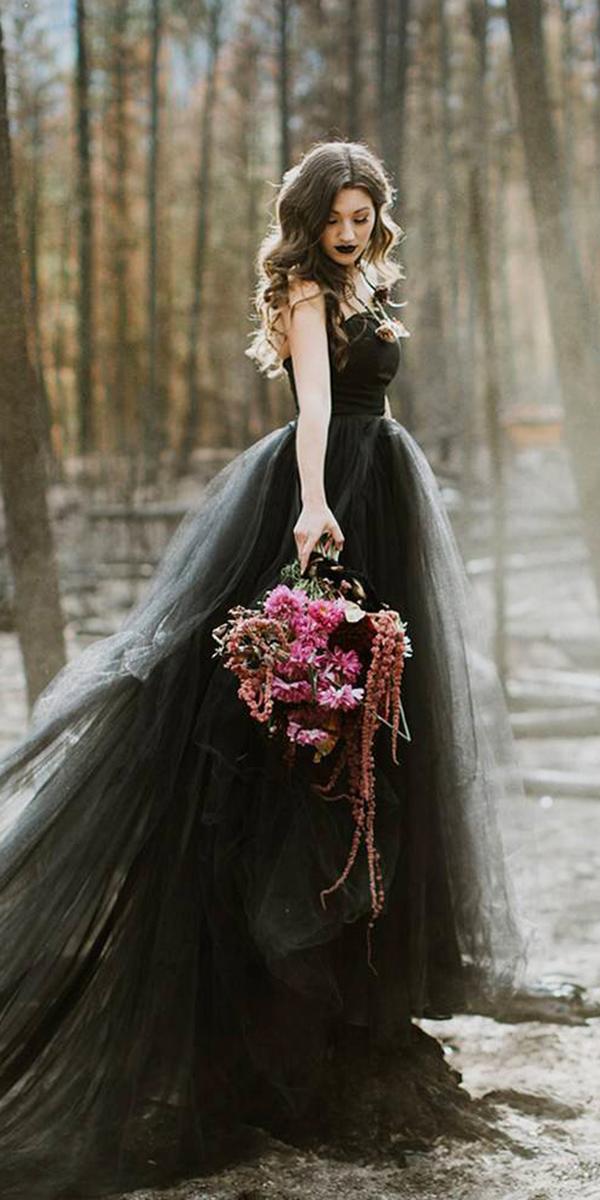 Exude bold elegance with black A-line wedding dresses. The classic A-line silhouette complements all body types, while the black hue adds a modern and daring touch. Sophisticated and unique, these gowns make a statement on your special day, celebrating individuality and style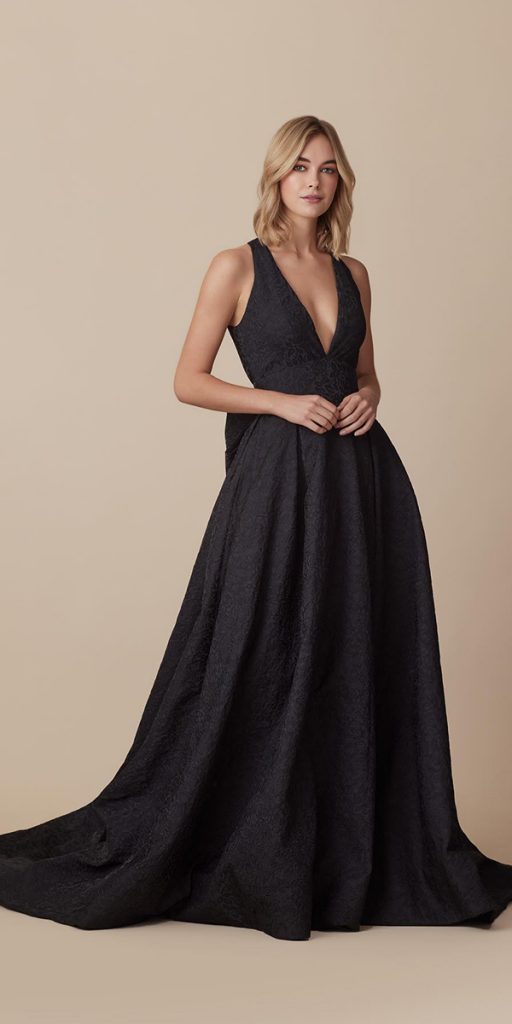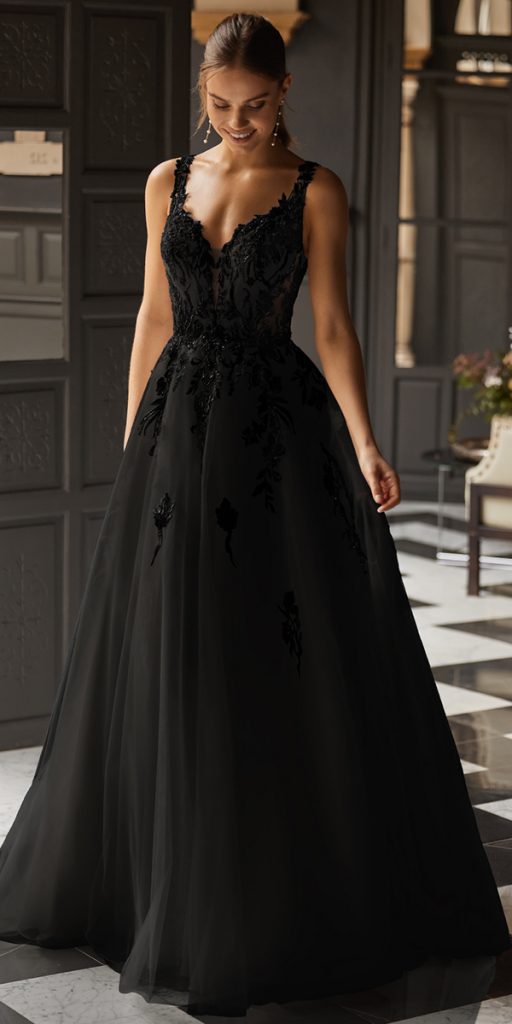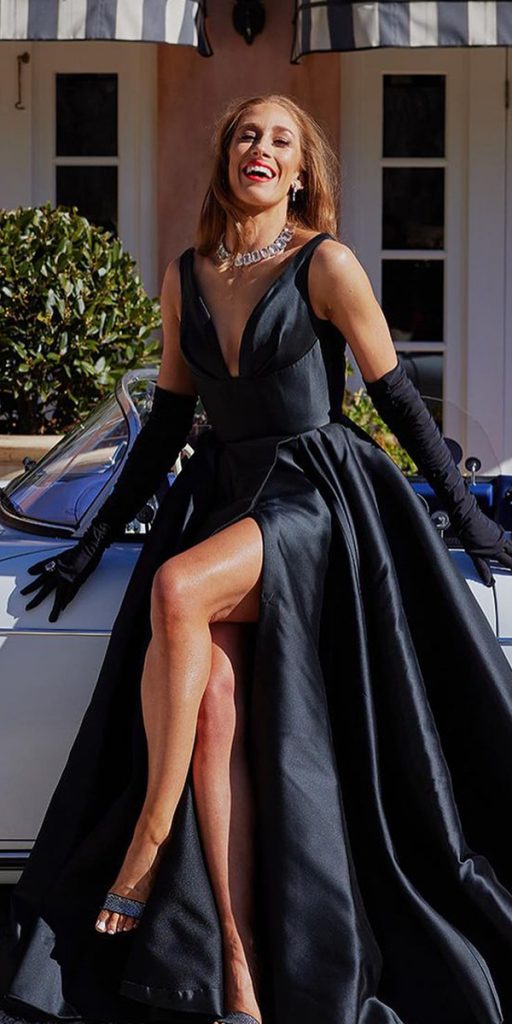 Black lace wedding dresses exude elegance and sophistication, blending traditional charm with a touch of avant-garde. The intricate lacework adorns the gown, creating a striking contrast against the dark hue. These dresses make a bold statement, capturing the essence of individuality and romance. Perfect for the unconventional bride seeking a captivating and memorable look on her special day.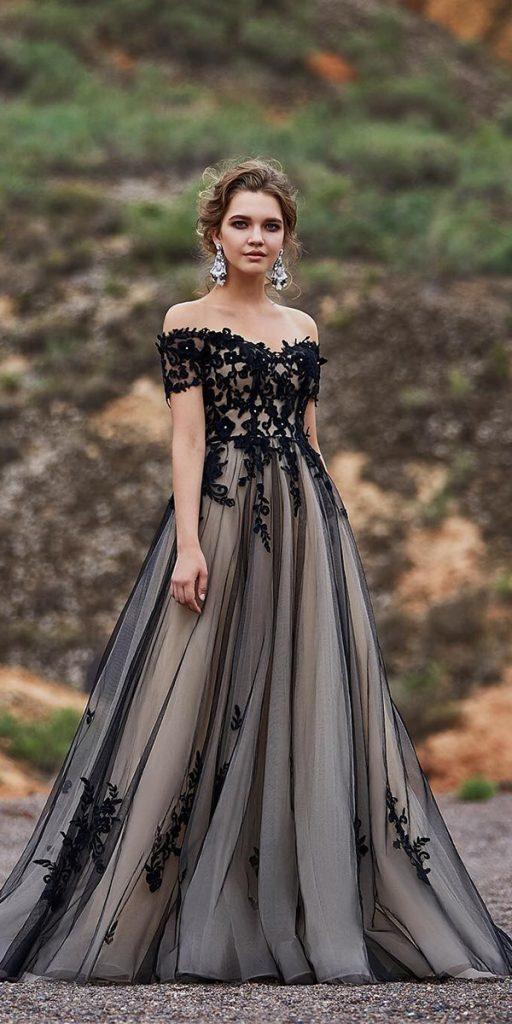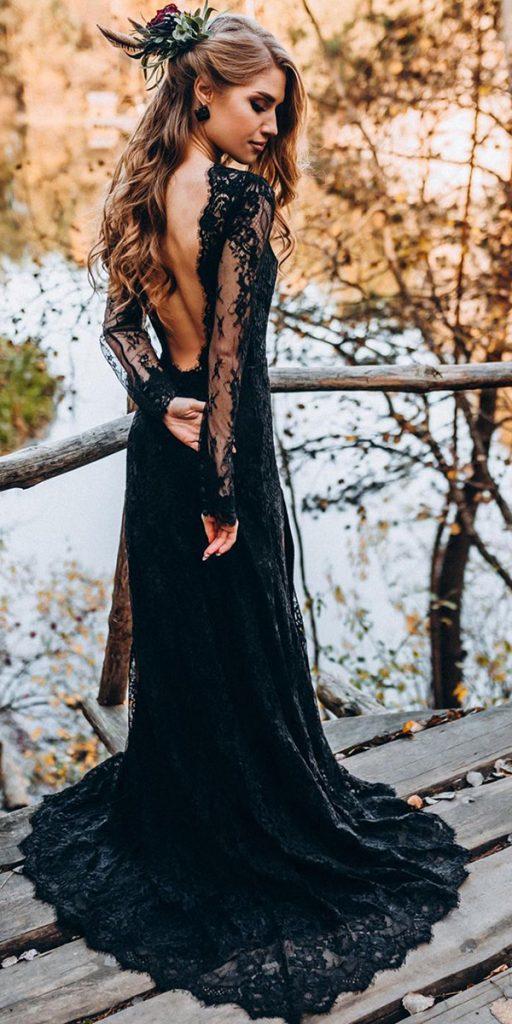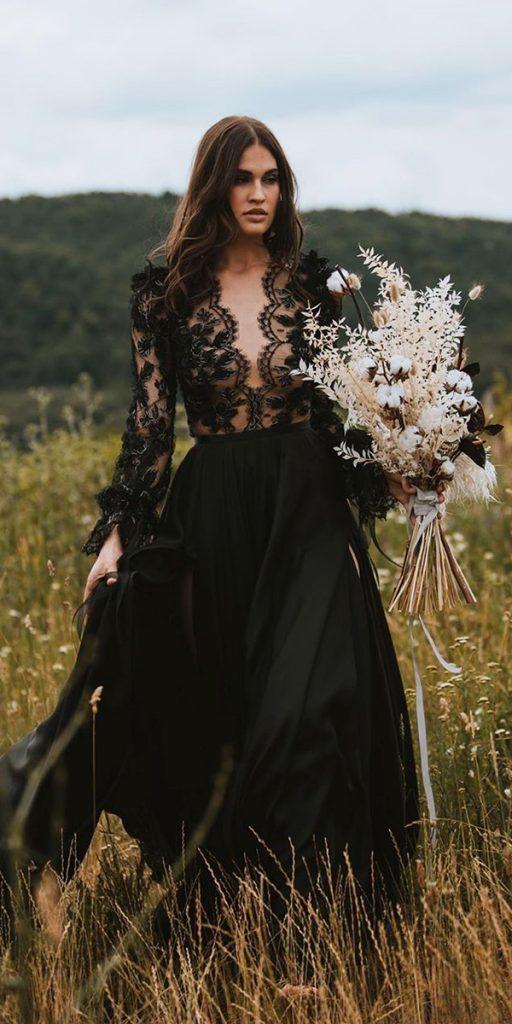 Long sleeve black wedding dresses epitomize timeless allure and modern chic. The sleeves offer elegant coverage while adding a hint of drama. The black hue exudes sophistication and mystique, making a bold statement on the wedding day. Perfect for the fashion-forward bride seeking a unique twist on traditional bridal wear, these dresses exude confidence and elegance.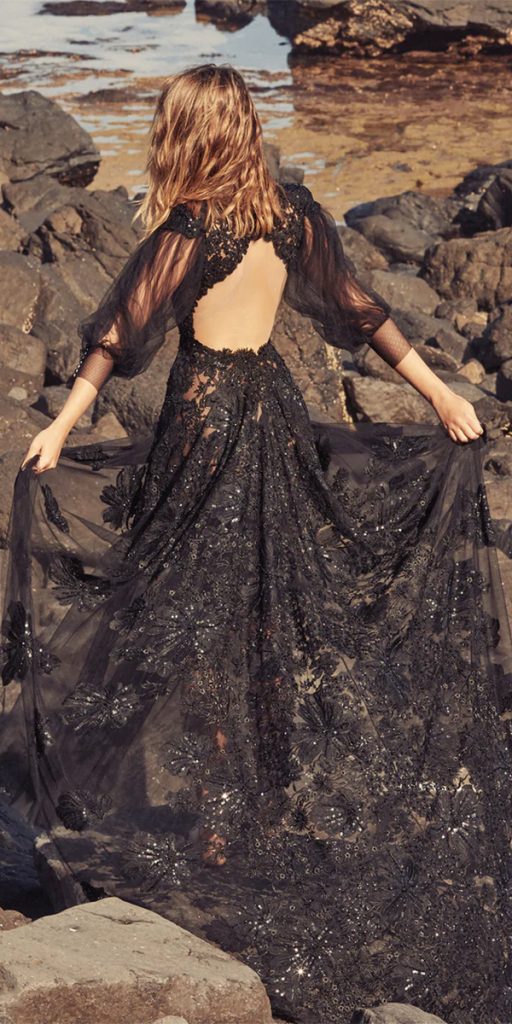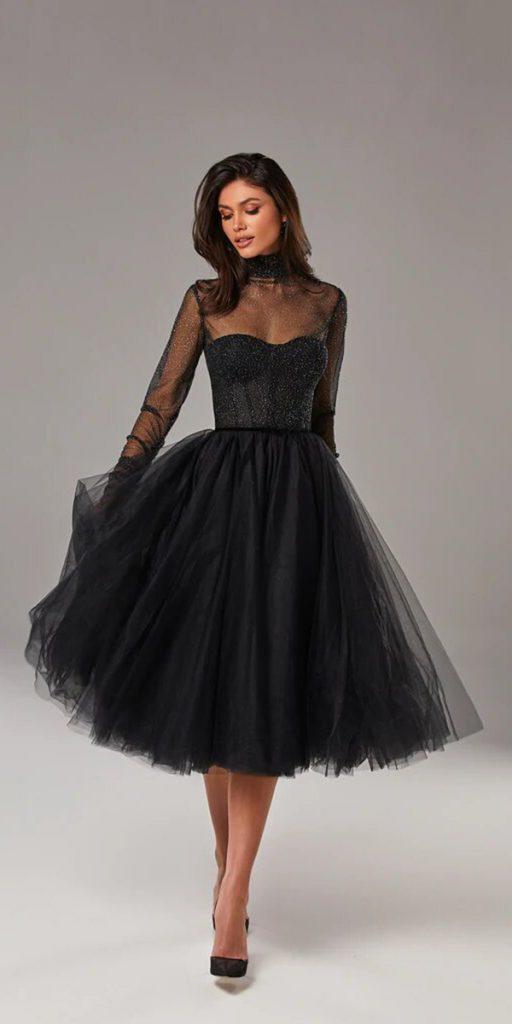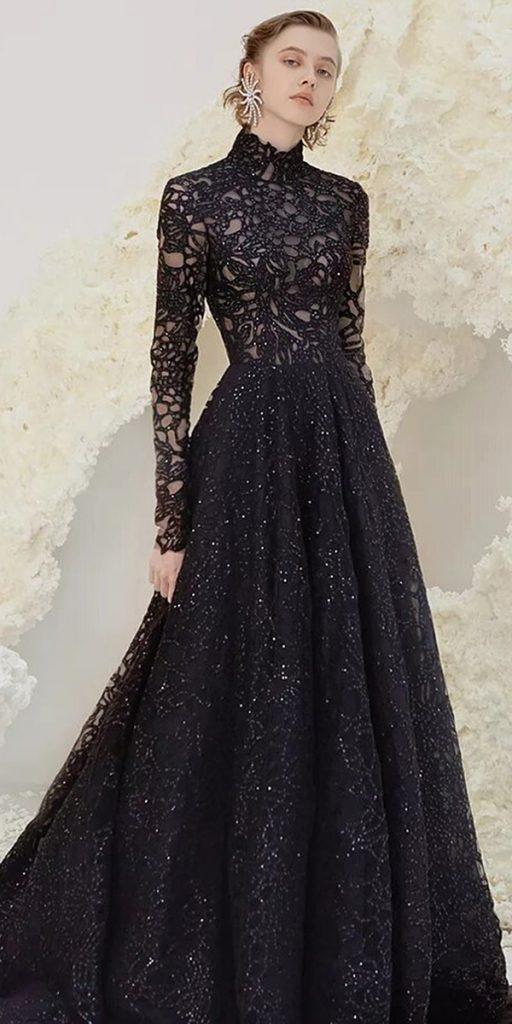 Black gothic wedding dresses are a captivating blend of darkness and romance. With their intricate lace, corset bodices, and dramatic silhouettes, they embrace a unique aesthetic. These dresses exude mystique and allure, perfect for brides who desire to make a statement on their special day, embracing their individuality in an enchantingly dark and beautiful way.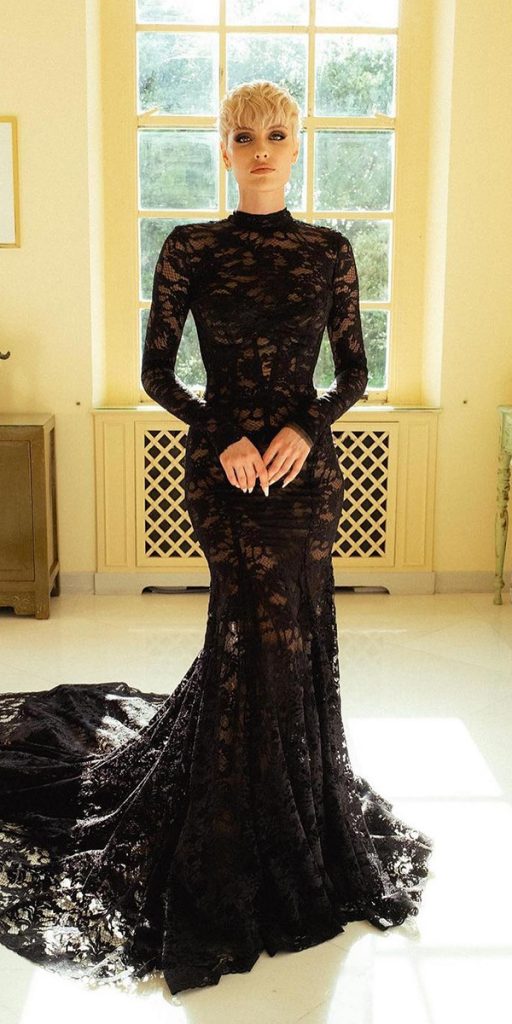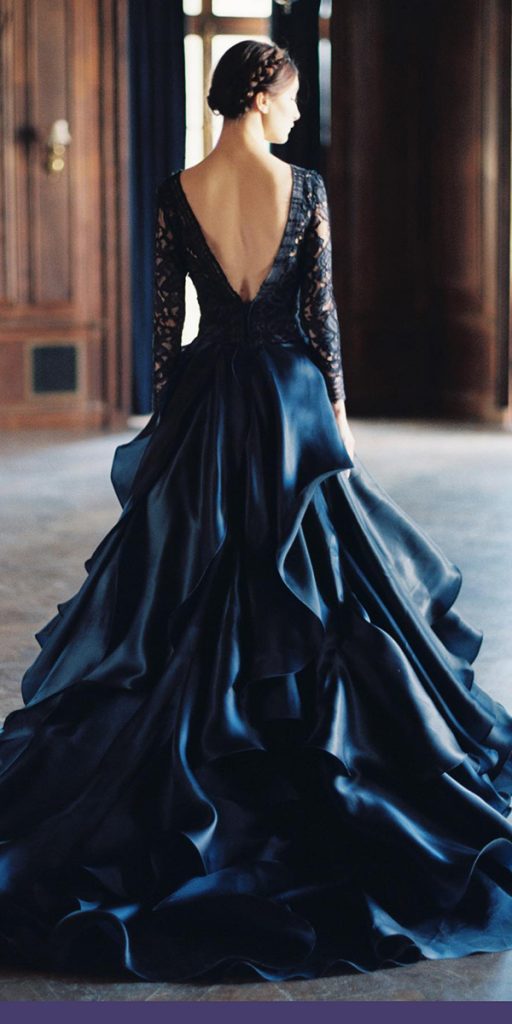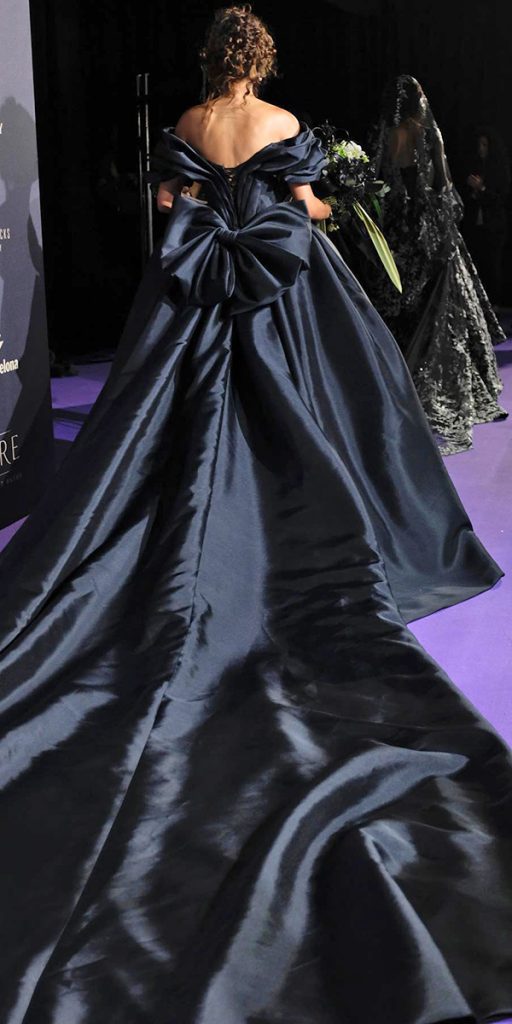 Sophistication and refinement radiate from black elegant wedding dresses. The smooth black fabric cascades gracefully, highlighting the bride's figure. These dresses blend simplicity and glamour flawlessly, featuring clean lines and minimal adornments. Designed for brides who crave a timeless and chic appearance, these gowns effortlessly embody elegance, ensuring a memorable impact.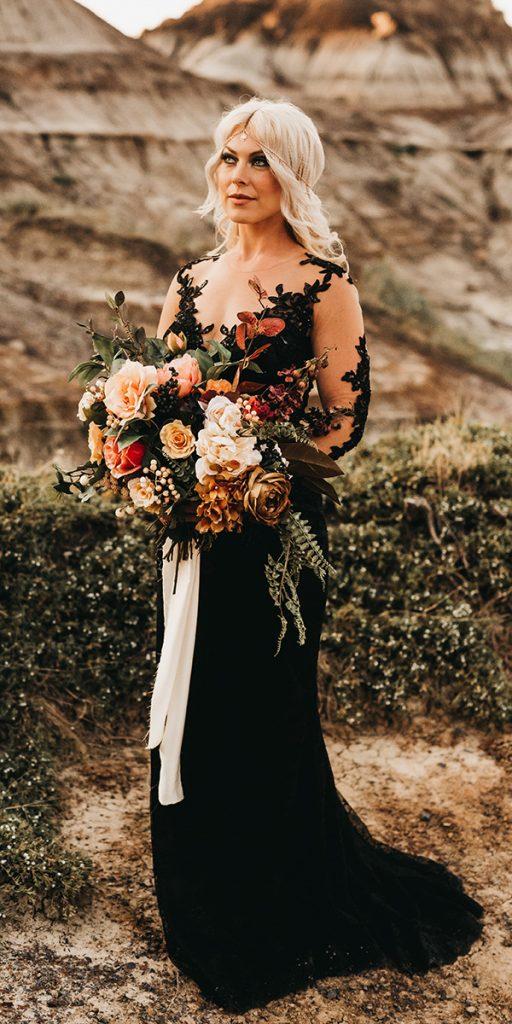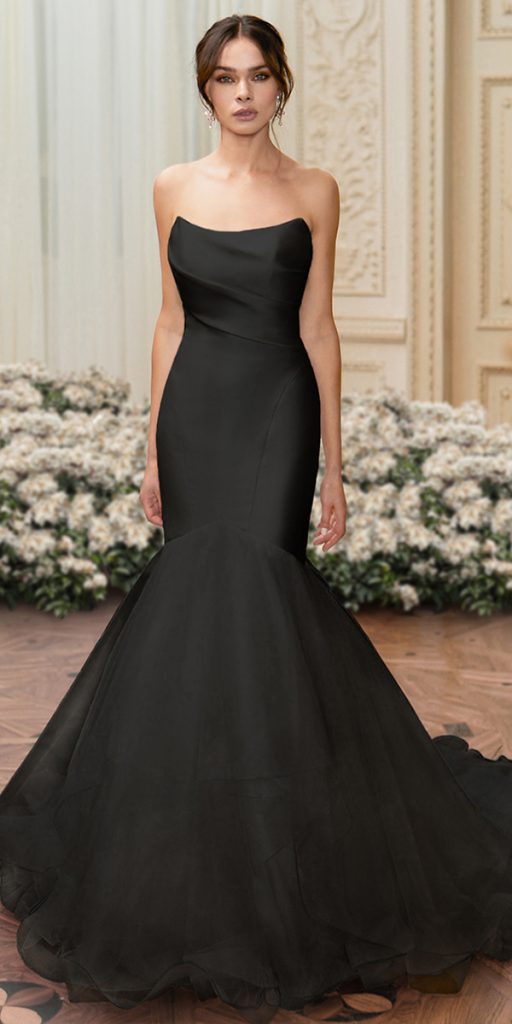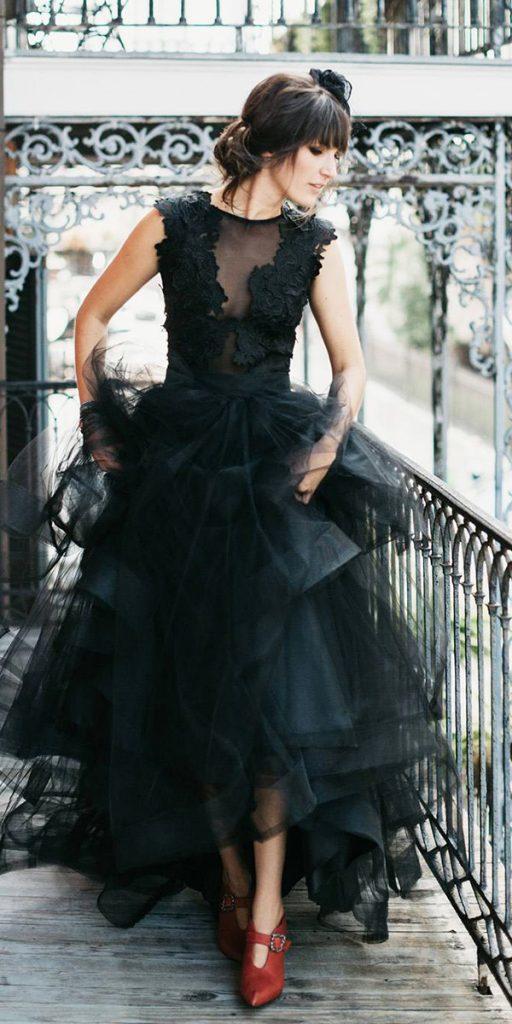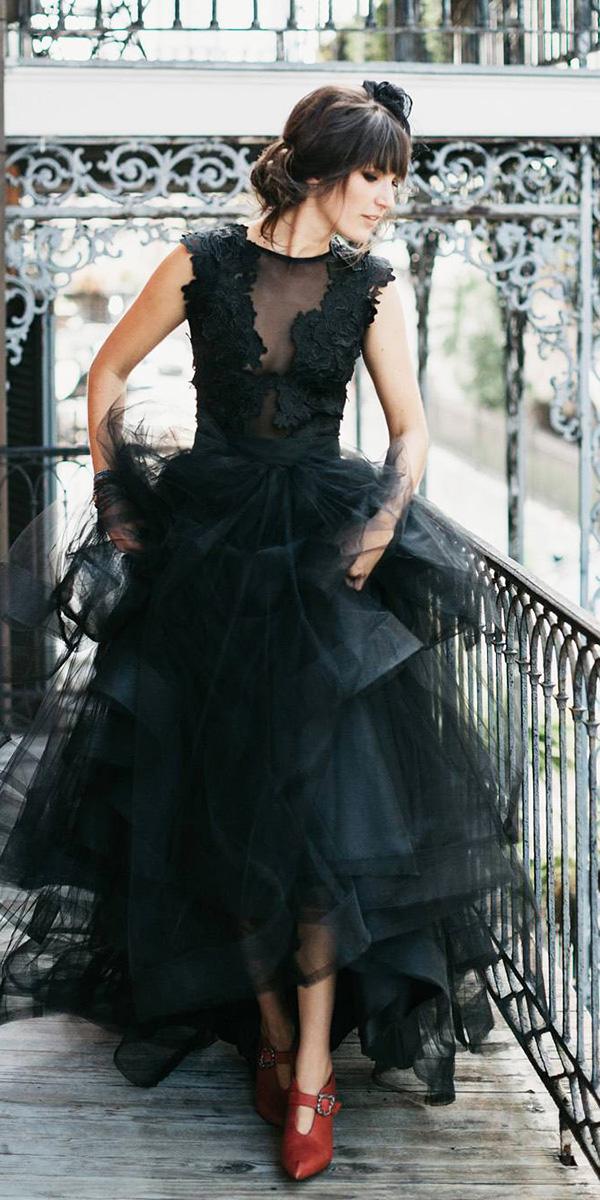 Simple Black Bridal Gowns
Simple black wedding dresses offer a bold and unconventional choice for brides seeking a unique twist on tradition. With their minimalist elegance, these dresses make a striking statement while exuding an air of sophistication. The dark hue adds a touch of mystery and glamour to the bridal ensemble, creating a memorable and unforgettable wedding day look.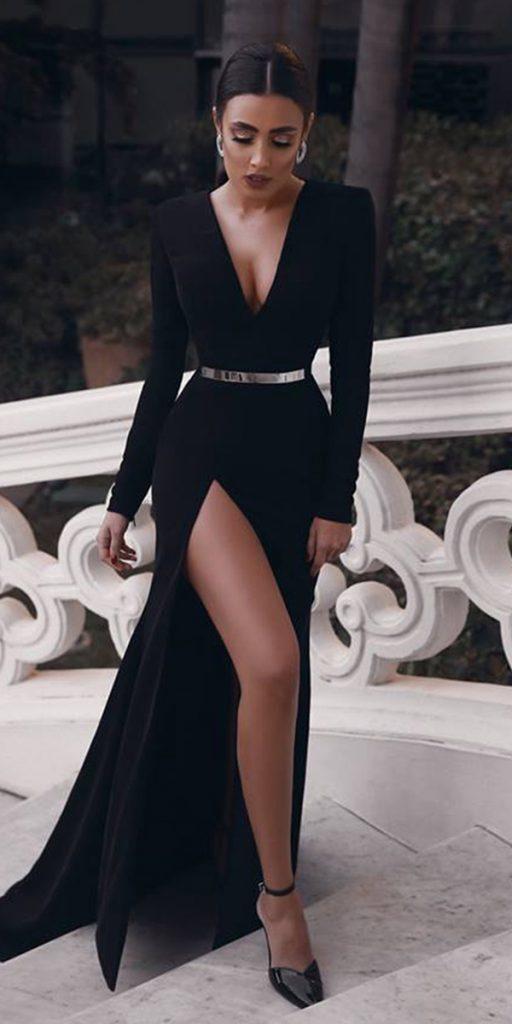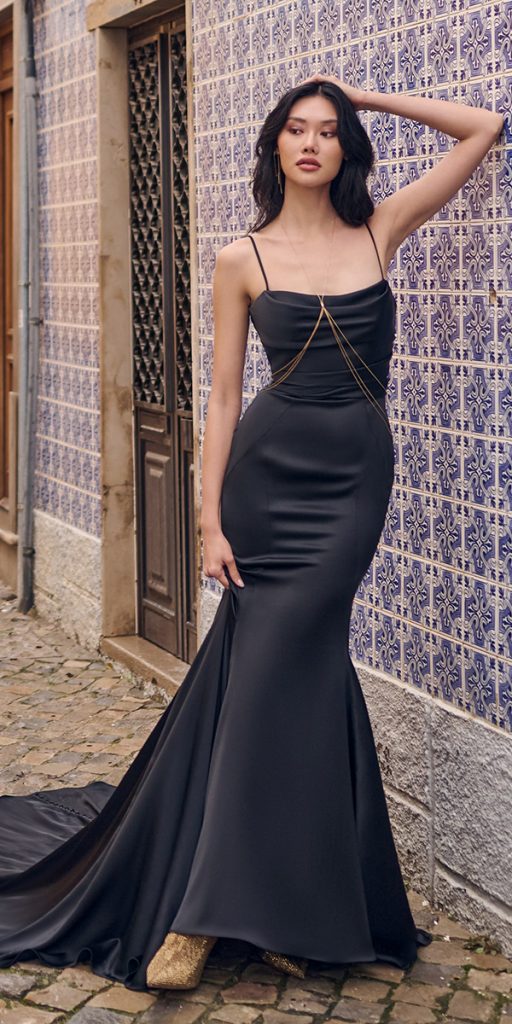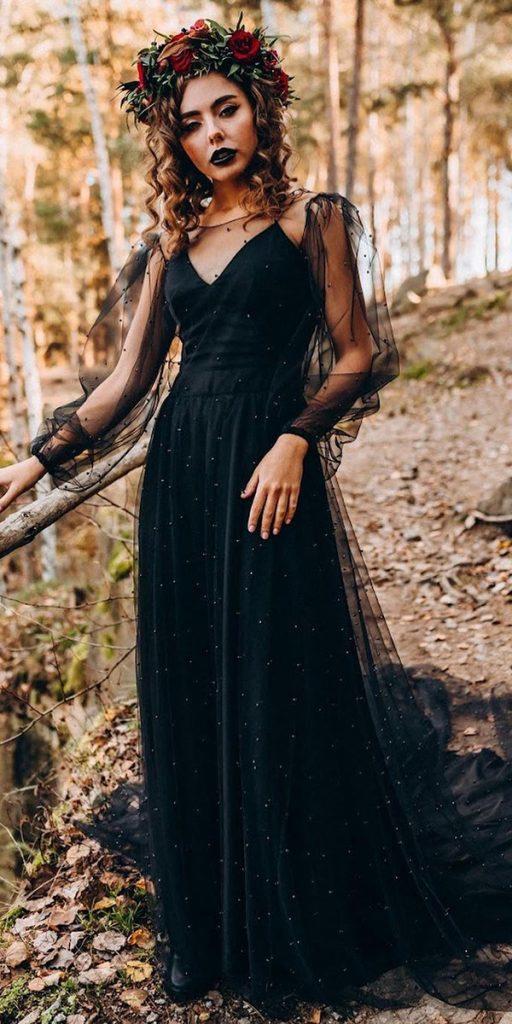 Black mermaid wedding dresses exude a captivating allure, merging elegance with a hint of mystery. The sleek silhouette accentuates curves, while the ethereal black hue adds a touch of unconventional charm. From intricate lace to shimmering sequins, these enchanting gowns embody a bold statement of individuality, allowing brides to embrace their inner enchantress on their special day.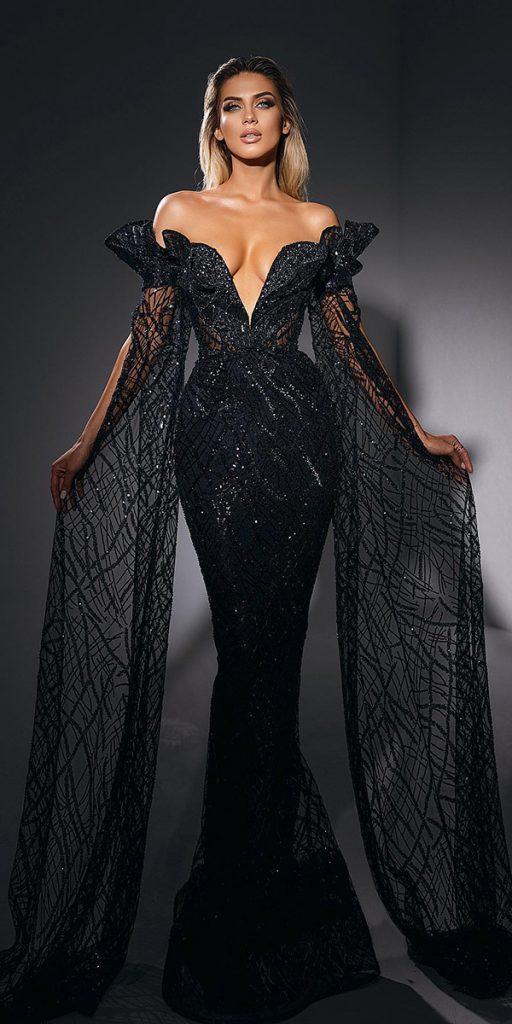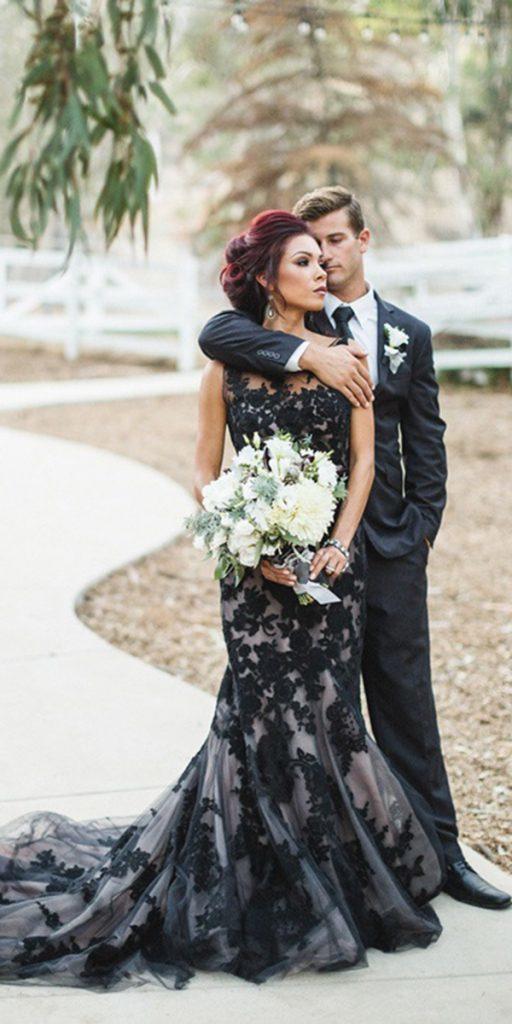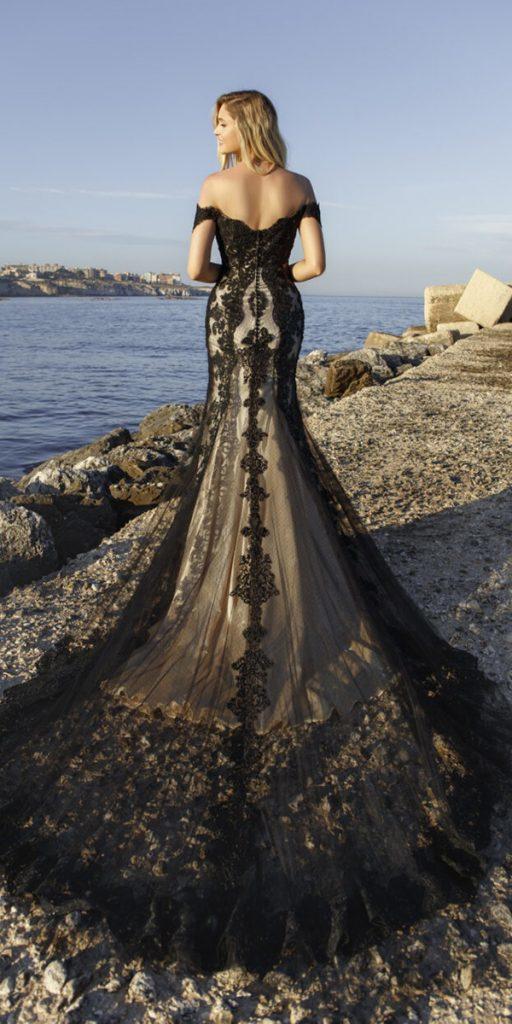 Black and White Wedding Dresses
Black and white wedding dresses evoke a timeless elegance, contrasting tradition with modernity. The monochrome palette creates a striking visual impact, symbolizing the union of opposites. Black signifies strength, while white represents purity and innocence. This captivating combination captivates with its sophistication and uniqueness, leaving an unforgettable impression on all who witness the bride's breathtaking entrance.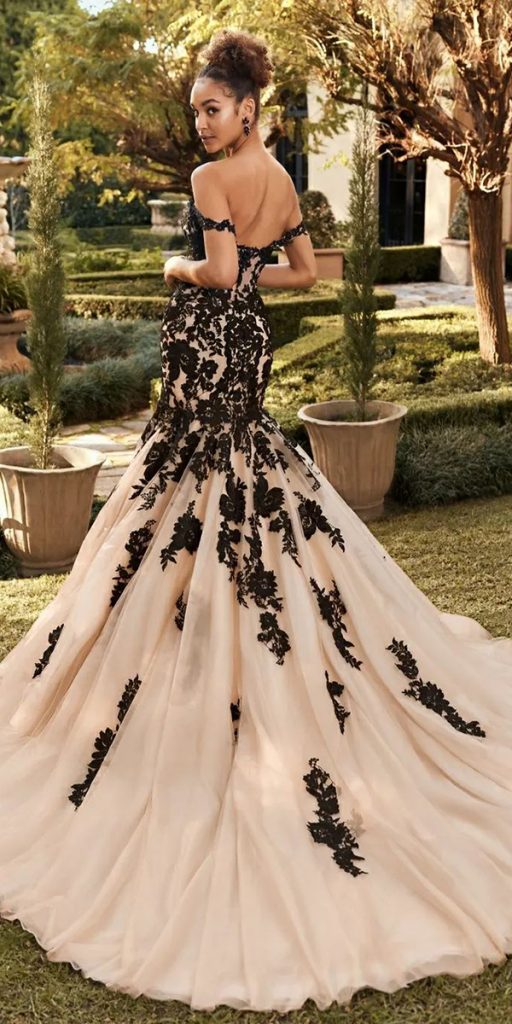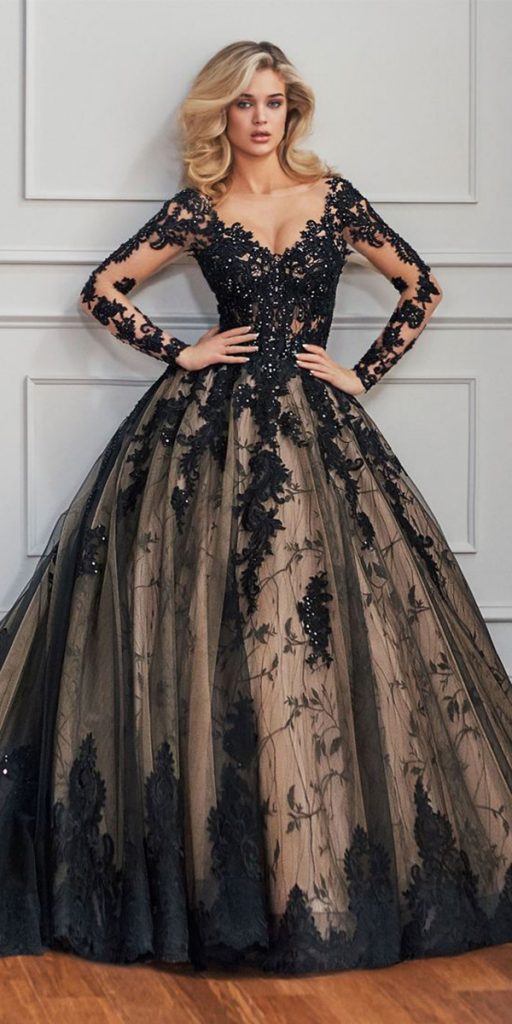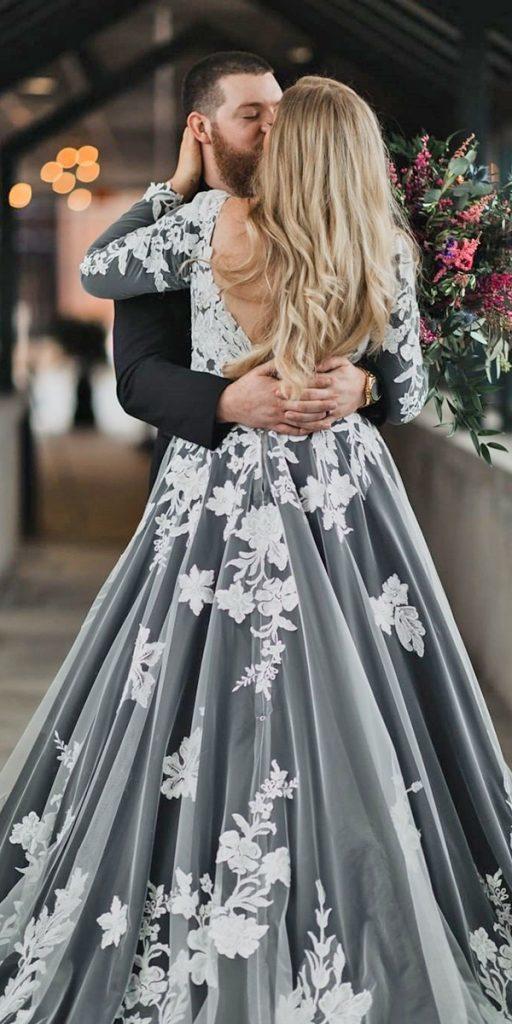 Black wedding dresses plus size are an elegant and striking choice. They exude confidence and offer a unique twist on traditional white gowns. With various styles available, such as A-line, mermaid, or ballgown, black wedding dresses flatter and celebrate the curves of plus-size brides while adding a touch of mystery and sophistication to their special day.