Your wedding dress should be a reflection of your personality and taste. If you are one of those brides who prefers a simple, yet classy, gown, you should look at silk wedding dresses. After all, simple is elegant! Silk gowns are timeless, sleek, and glamorous without being over the top if you prefer a more refined and simple look.
Check out our compilation of modern and vintage silk wedding gowns for some inspiration for your big day! Silk is gorgeous and makes any dress look expensive from mermaid to a-line to sheathe gowns, your wedding dress will look exquisite in silk fabric. With some lace and the right cut, you will look like a princess in a fabulous silk bridal gown!
By the way, to choose the right wedding gown style, download this free wedding gown styles checklist right now!
First, to help you get inspired, here are some of the top wedding dresses of the last bridal season. From silk backless wedding dresses to silk mermaid wedding dresses, these are some of the most popular silk wedding gowns from the latest collection from some of the top designers. You will certainly be an elegant and stylish bride in one of these splendid silk gowns!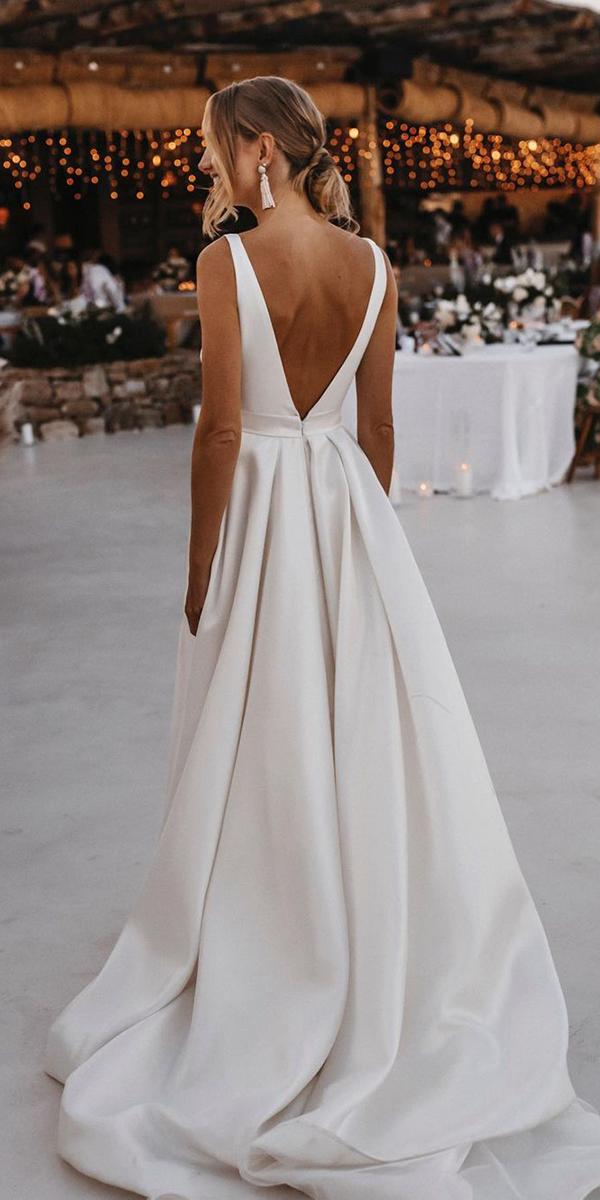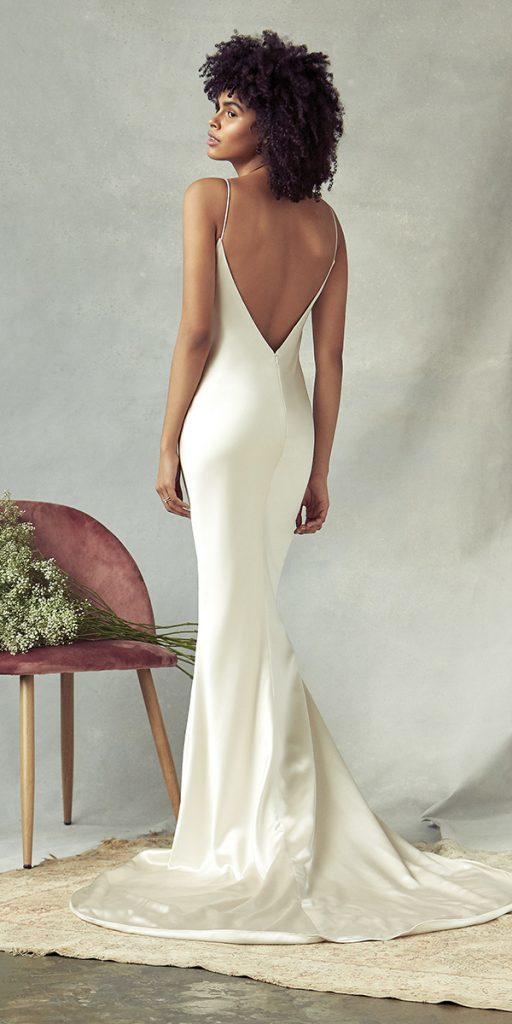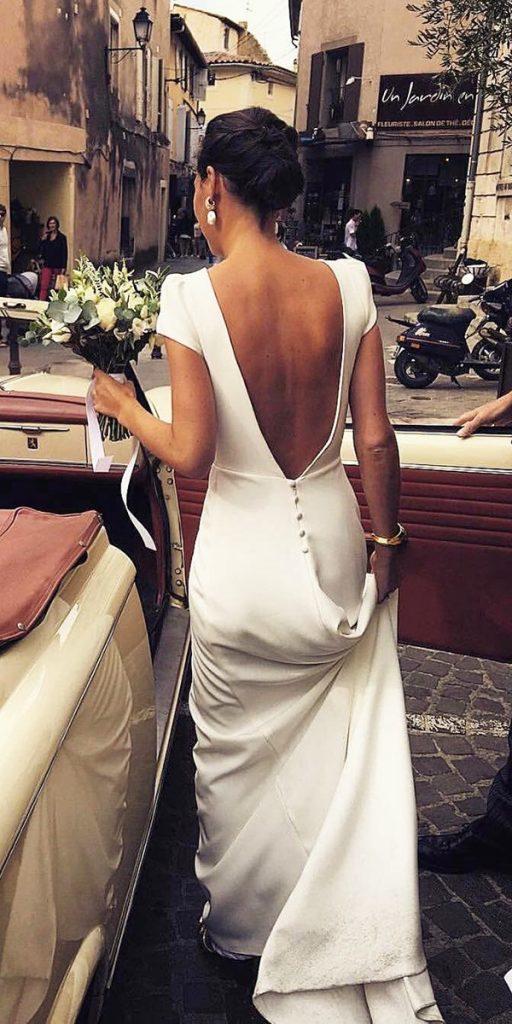 Low back silk wedding dresses are perfect for a bride who loves to make a statement. Sexy and show-stopping, a backless dress is memorable to everyone at the wedding. The naked back style works well in any venue or with any theme and can be worn casually or for a formal wedding.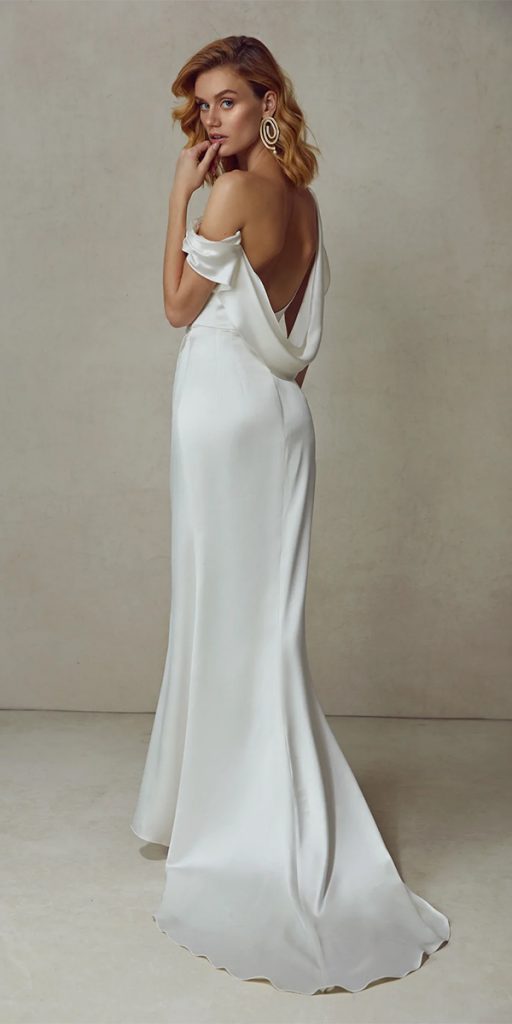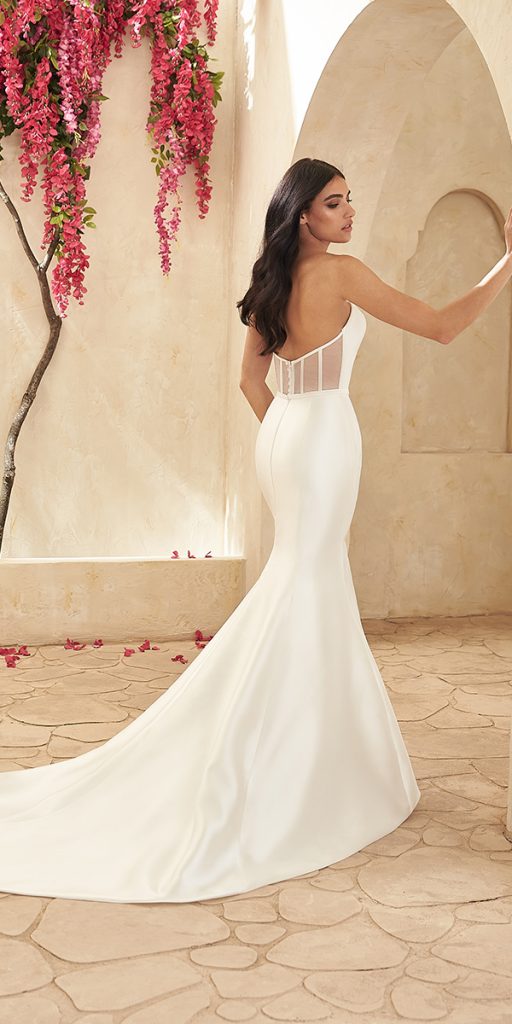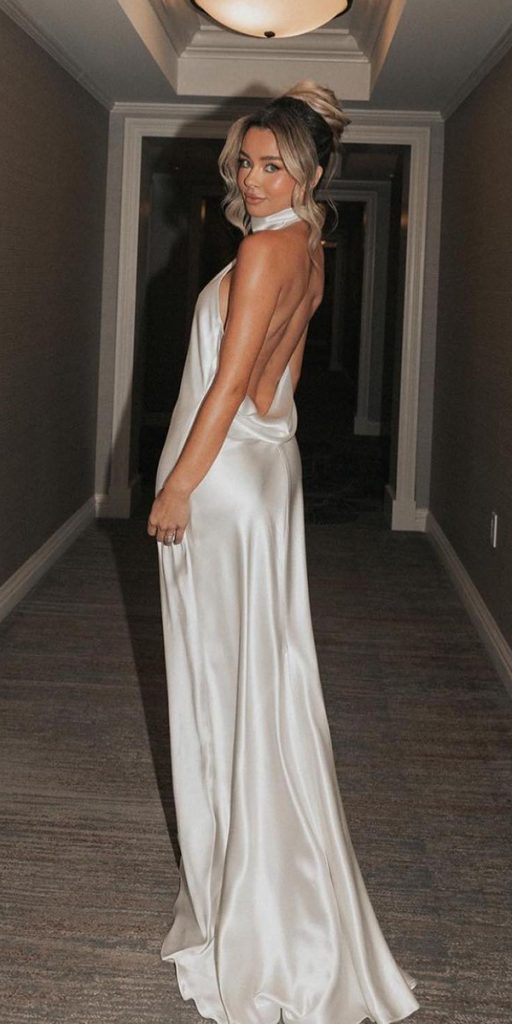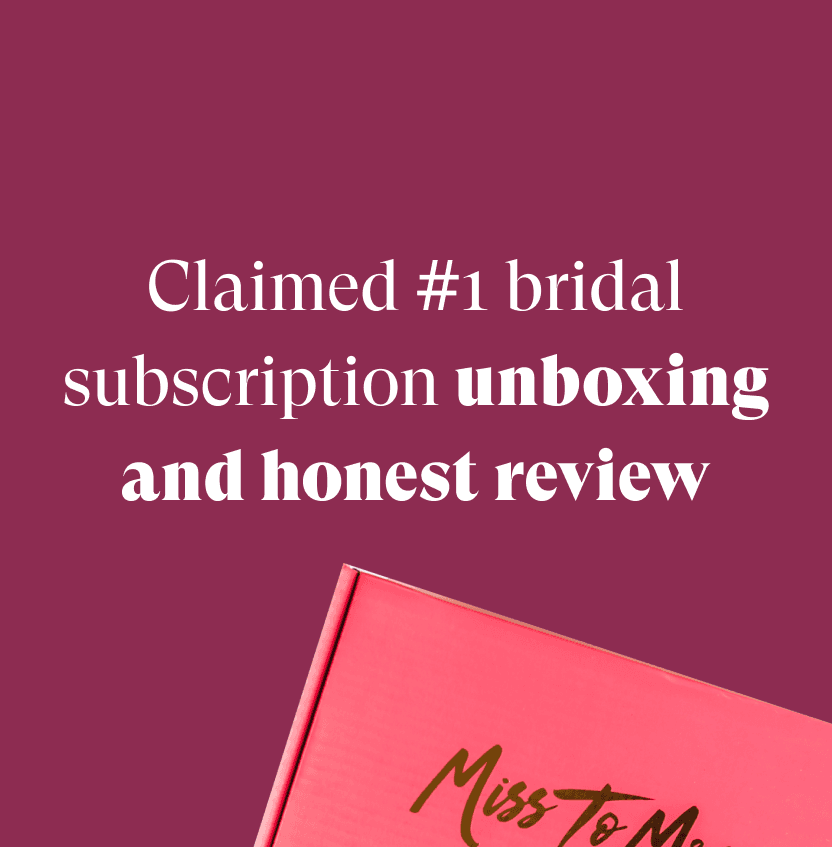 Silk elegant wedding dresses epitomize timeless beauty. The luxurious fabric drapes gracefully, exuding sophistication and charm. Silk's soft touch enchants, while intricate lace or beading adds a touch of opulence. Whether paired with a classic veil or contemporary accessories, a silk gown ensures the bride radiates unmatched elegance on her special day.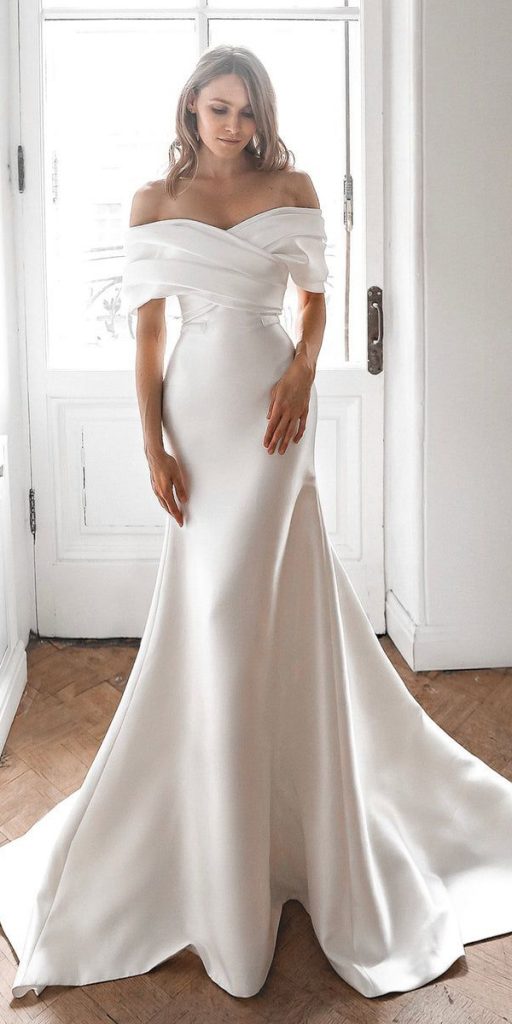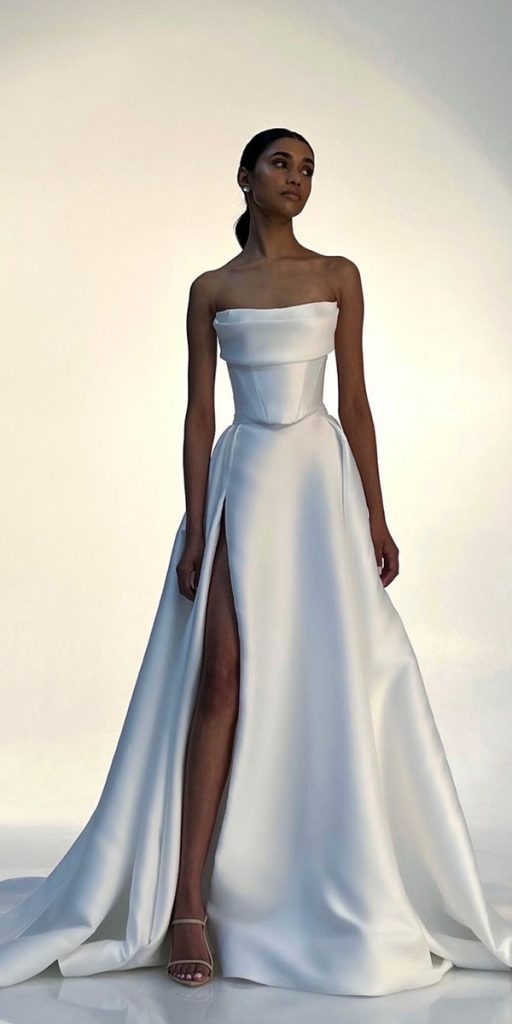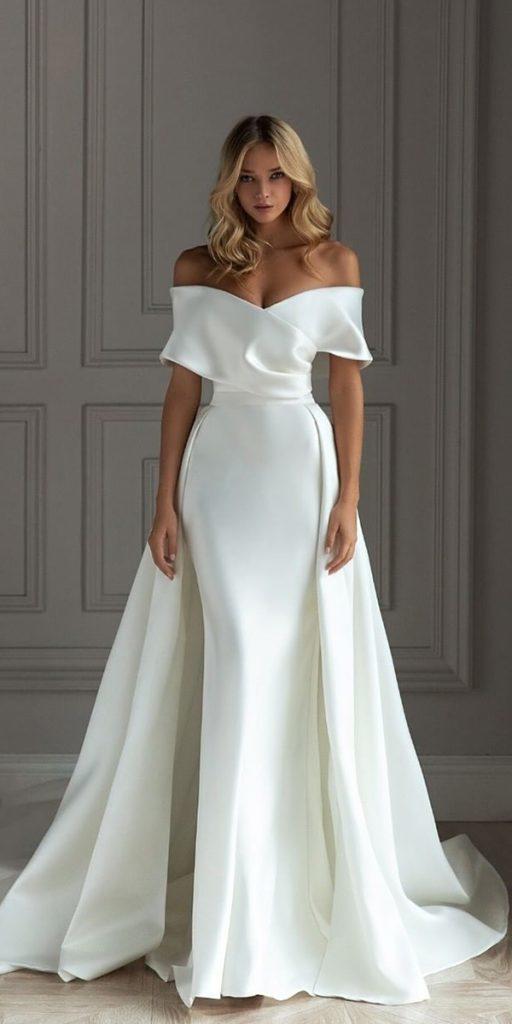 Due to their unequivocal shine, white silk wedding gowns are positively perfect for any style of wedding. Regardless if you are channeling your inner Cleopatra or prefer a more airy style wedding down, a white silk bridal down will certainly embellish your wedding gown as your glide down the aisle with grace to marry the love of your life!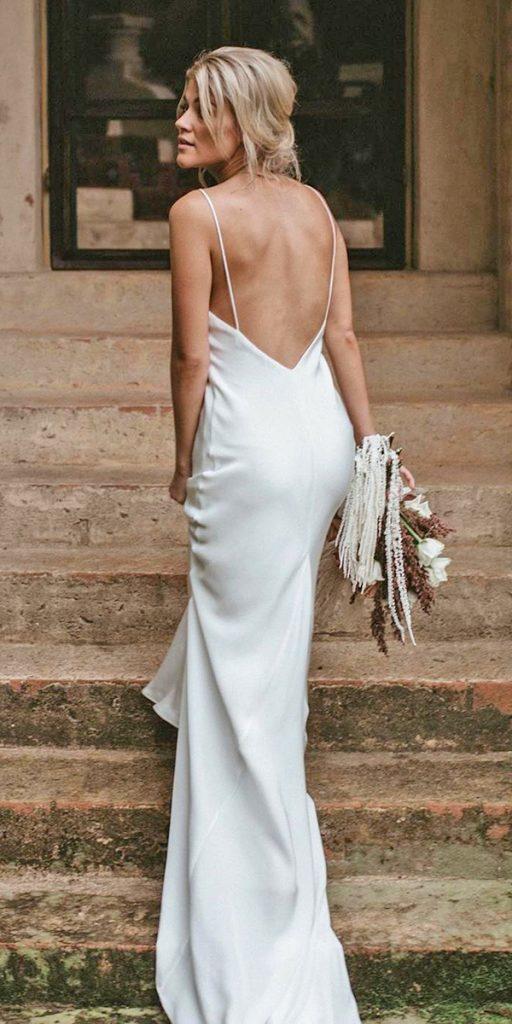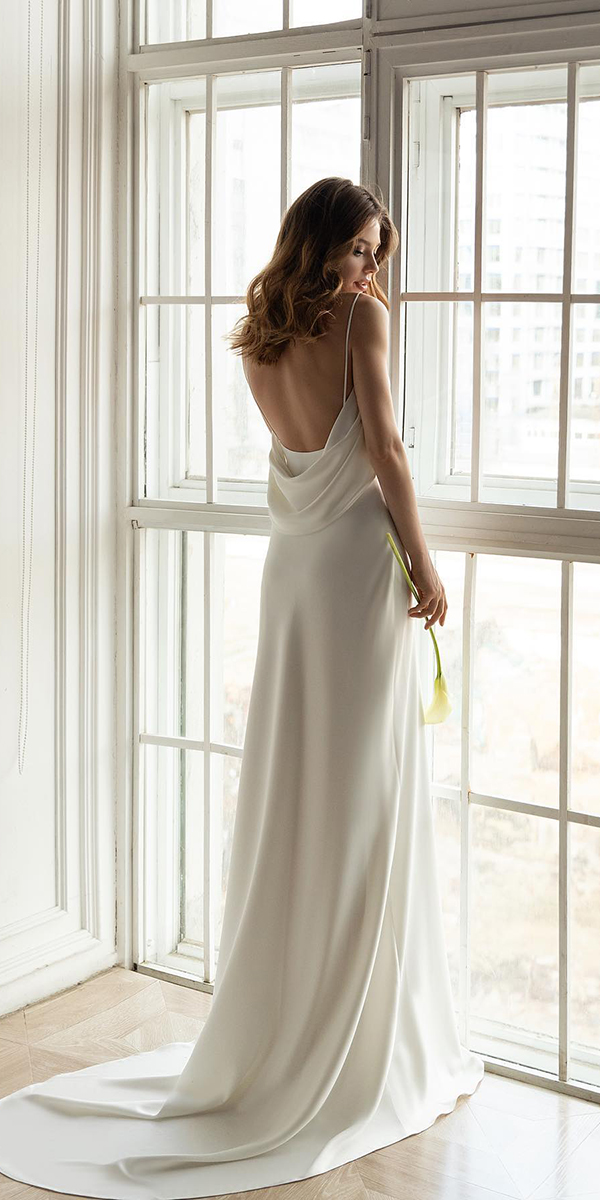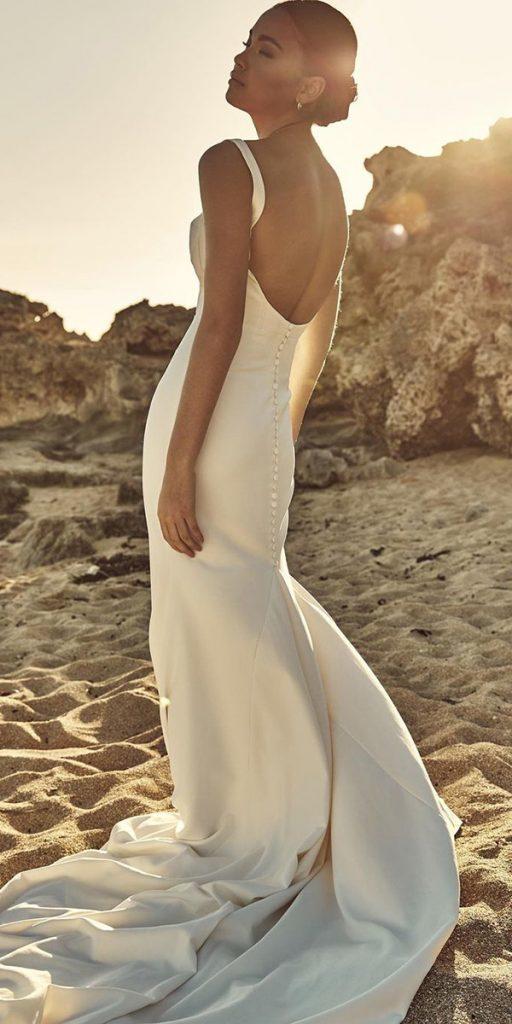 Are you planning a simple backyard or beach wedding? Simple silk wedding dresses are the ideal fit for modest brides who do not want a lot of frills or embellishments. Silk beach wedding dresses or boho chic silk bridal gowns are extremely popular due to the simplicity of their lines, details and fabric. Sometimes the simplest things can make the most beautiful memories!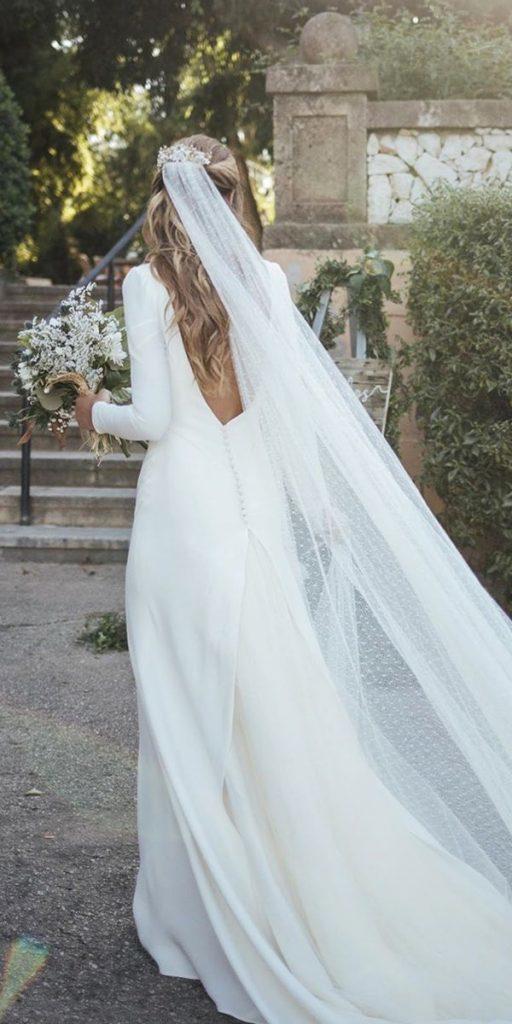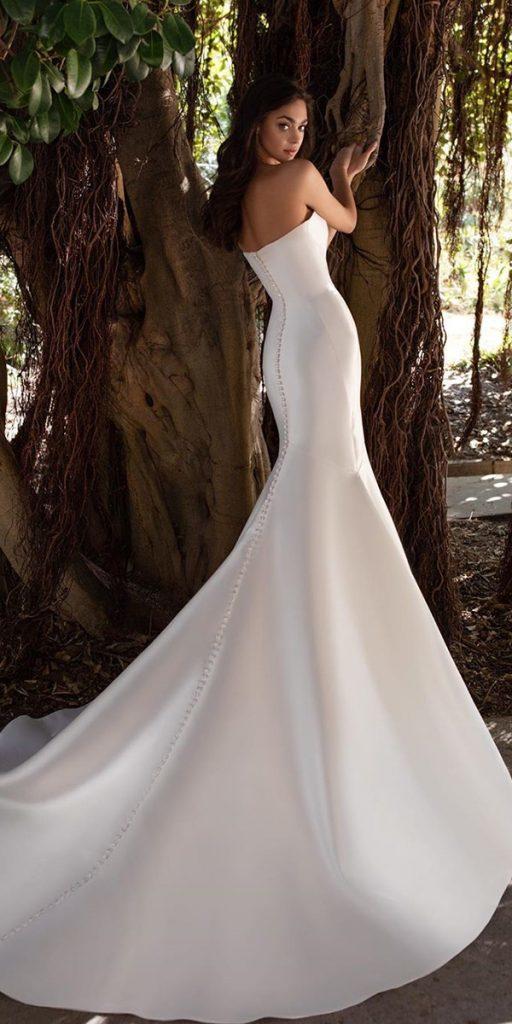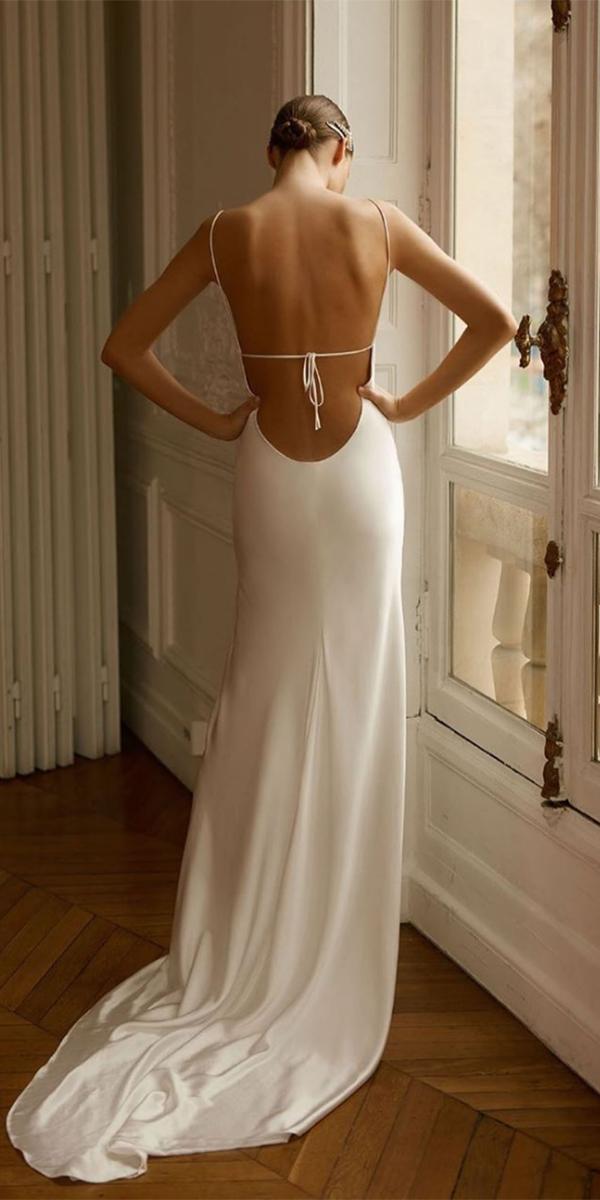 Silk beach wedding dresses are very chic and feminine. If you want a style that is both sexy and refined, you will love these tasteful, yet sensuous silk wedding gowns! So go ahead and check out these gorgeous silk bridal dresses and see for yourself!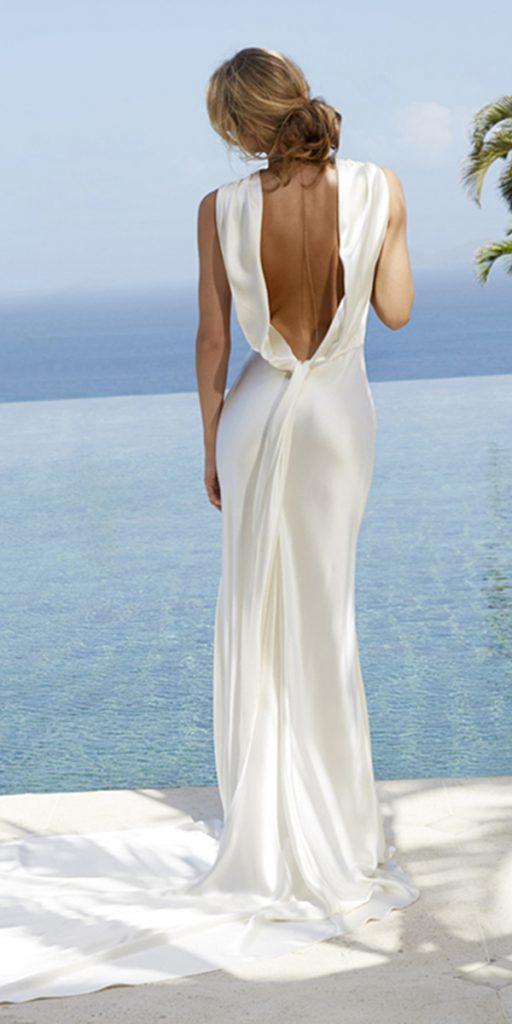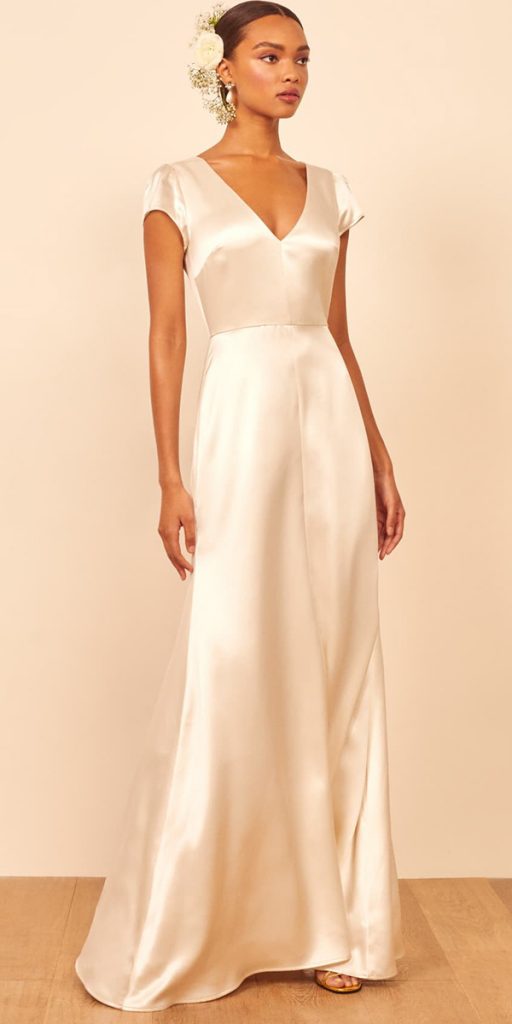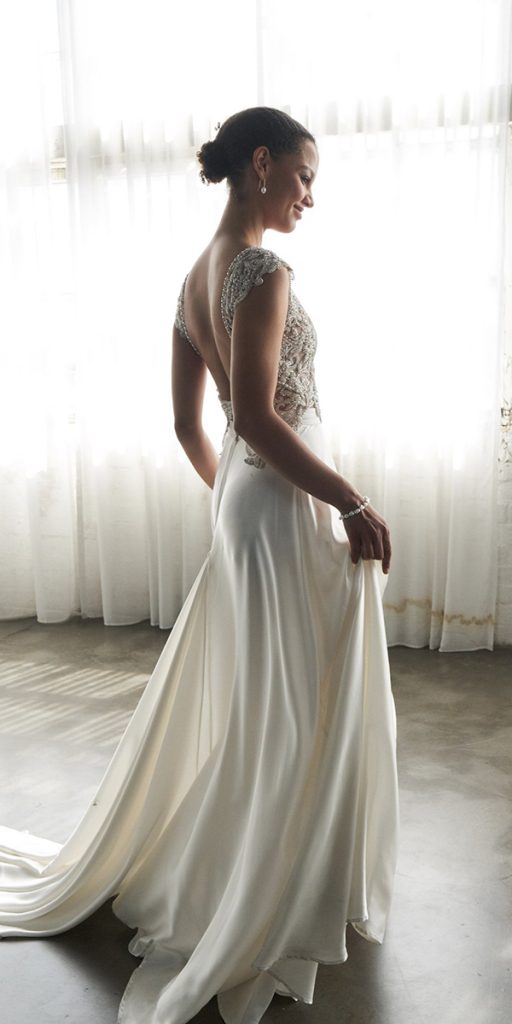 Silk wedding dresses with sleeves are eternally beautiful and classy! If you are having a trading wedding, a silk gown with long sleeves is the perfect fit! As well as classical weddings, long sleeve silk gowns will also work with boho and vintage style weddings. You can have a simple sleeve or choose illusion, beaded, embroidered or lace sleeves to add some flare! Either way, your beauty will be timeless in one of these silk gowns with sleeves!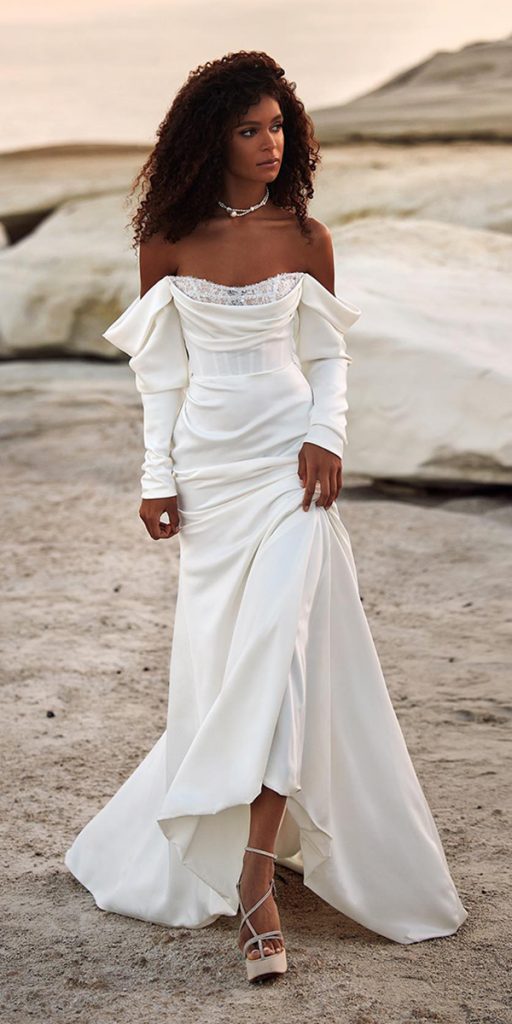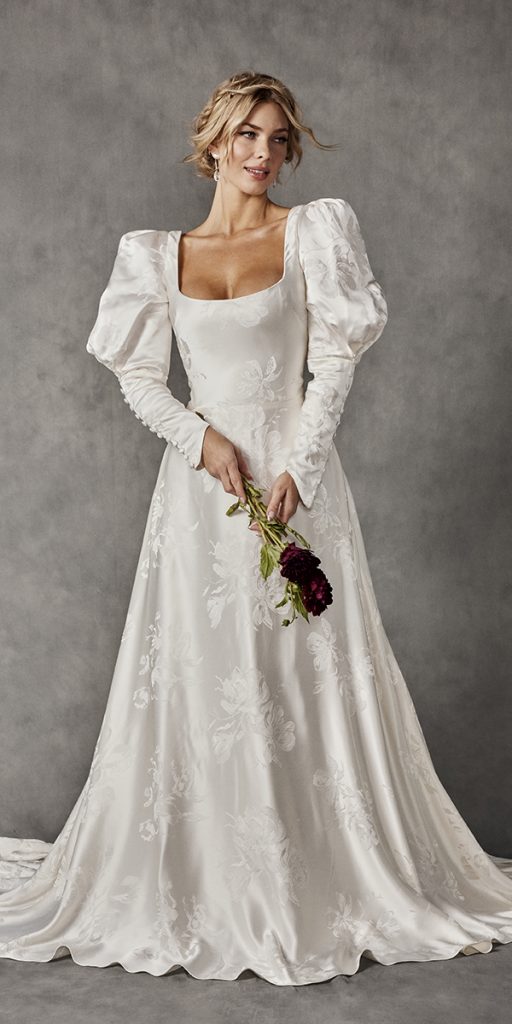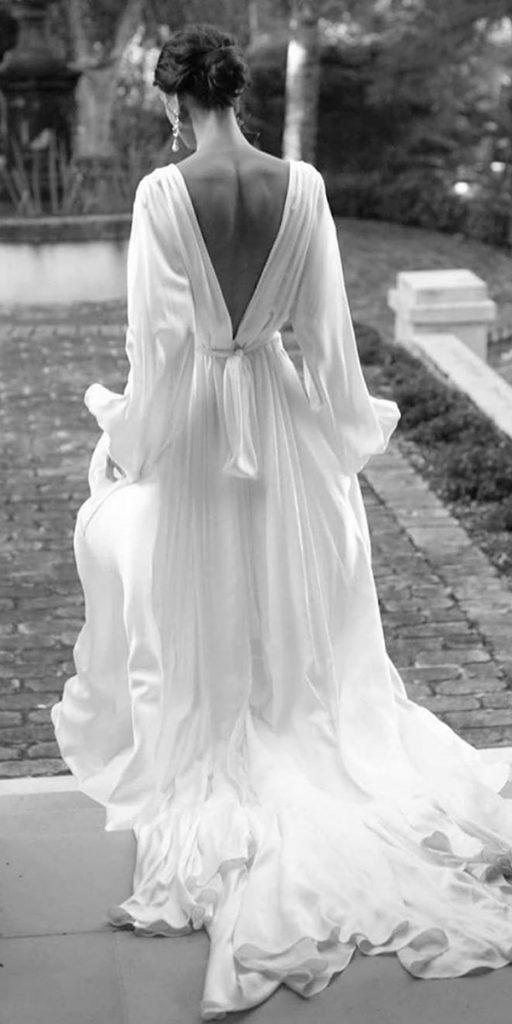 Have you been envisioning a romantic look for your wedding day? How about mermaid silk wedding  dresses? A mermaid gown will accentuate your figure and stand out from you. You will be the most sexiest and stunning bride!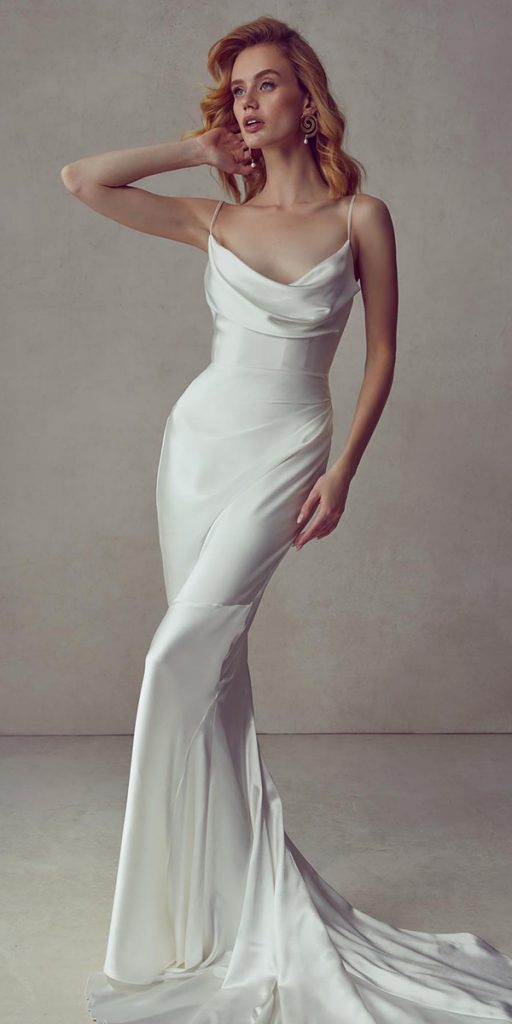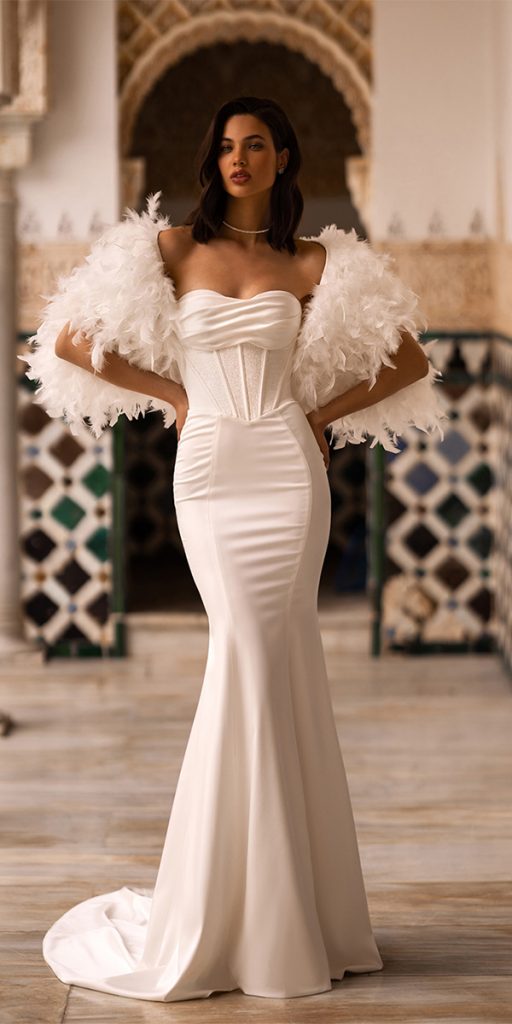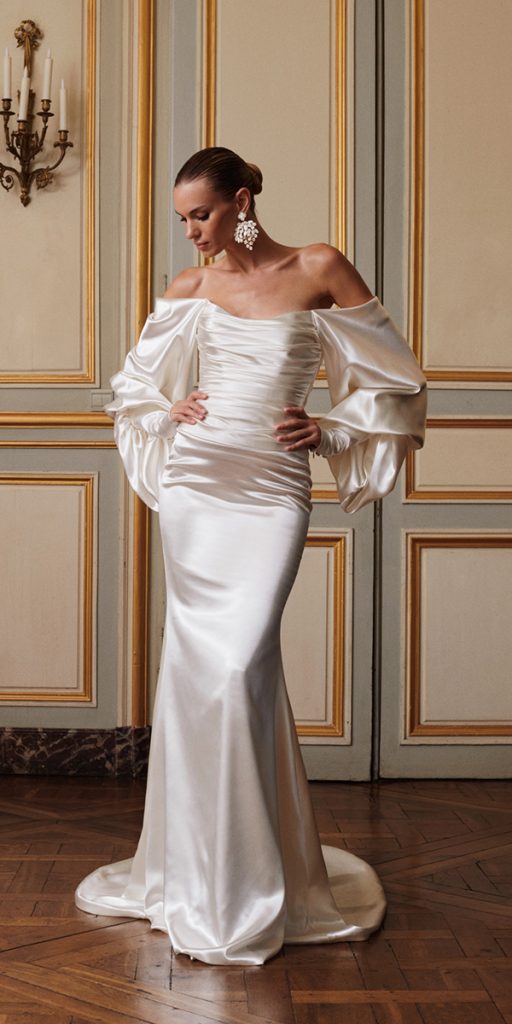 Silk A line wedding dresses are ideal for the bride who wants a more refined and classic look. You can dress up these elegant gowns with jewelry, headpieces, and other bridal accessories to make you feel like royalty on your special day!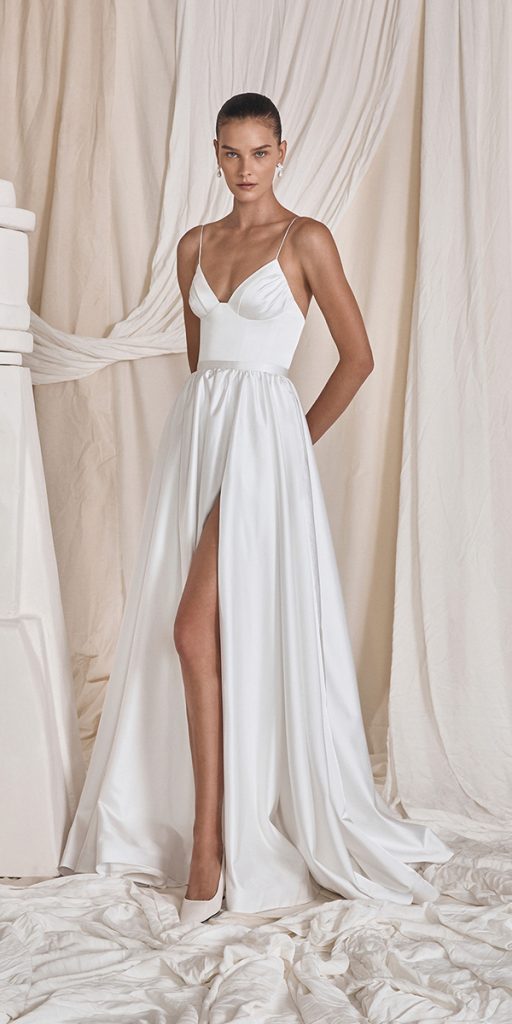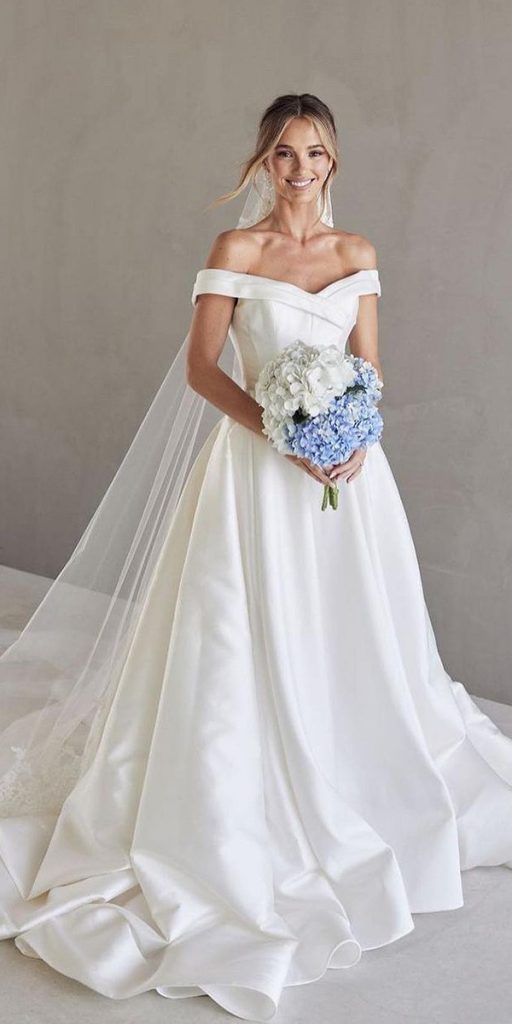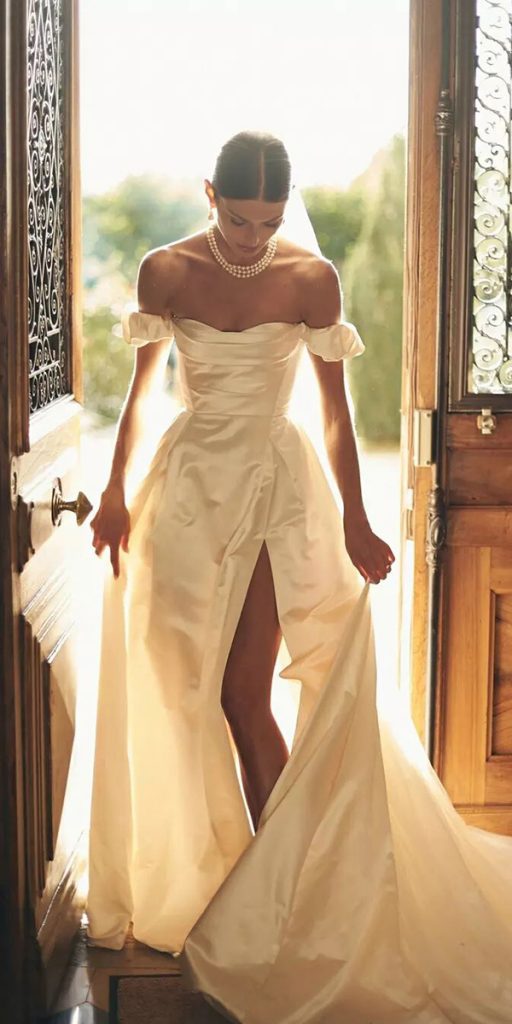 Silk ball gown wedding dresses are the epitome of grace and style because they are extremely versatile. As a plus, they are suitable for most body shapes and sizes.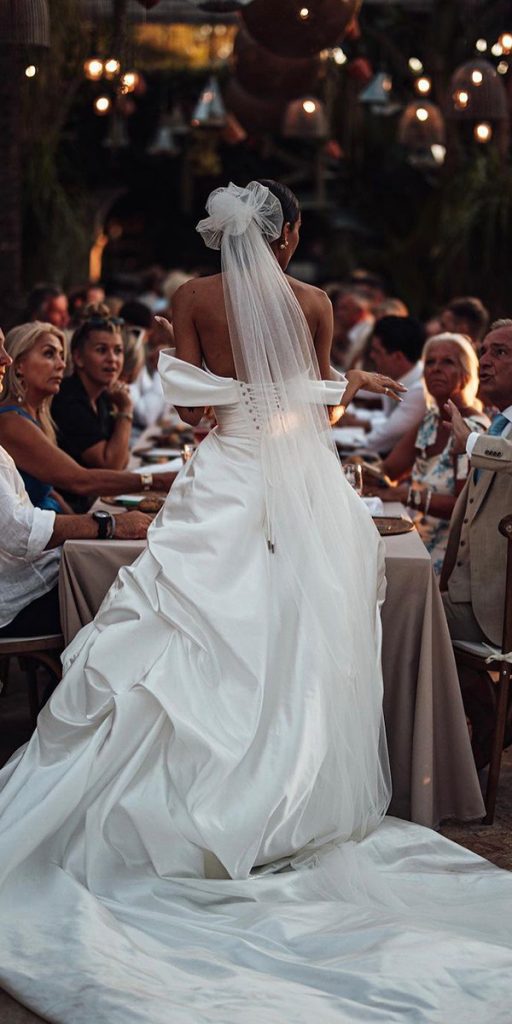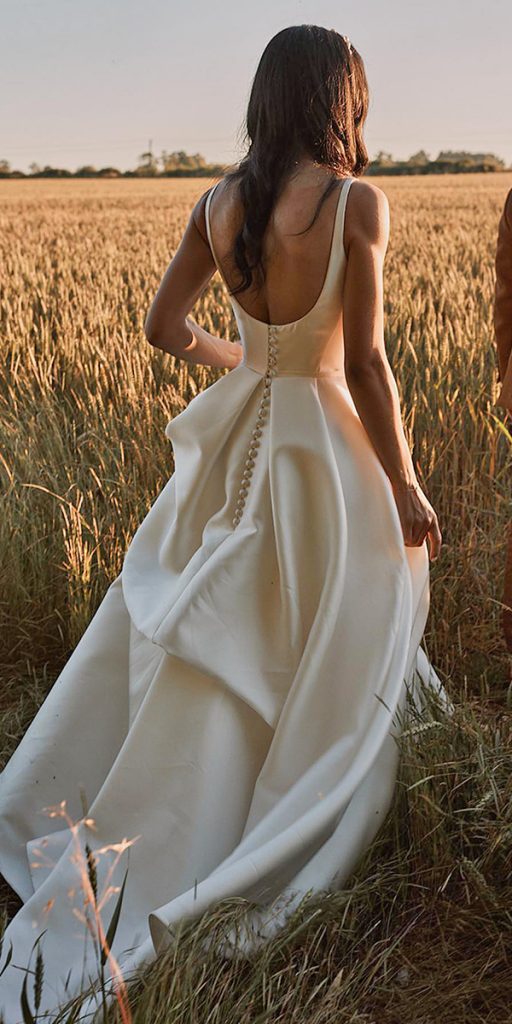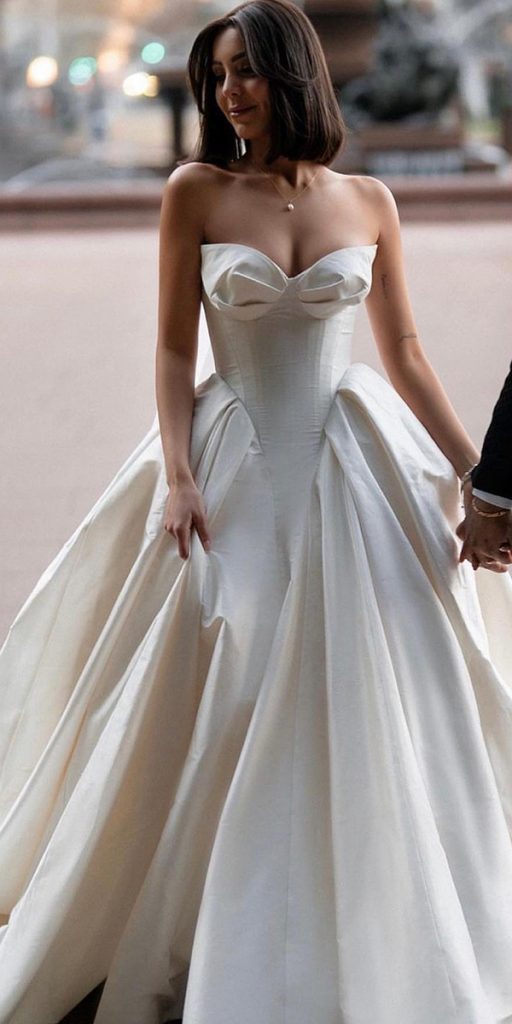 We hope we have inspired you with our collection of breathtaking silk dresses for weddings. Whatever dress you choose, we are certain you will be the most memorable bride ever!