Not all wedding dresses must be like a ballgown with a chapel train and lots of silk, satin, and organza. Modest wedding dresses with sleeves can solve your problem of what to wear at the celebration. Lace, cap, short, long, 3/4 sleeves are suitable even for summer weddings. Simple and elegant dress can make you a beautiful bride ever.
Feel your heart and make the right choice with us!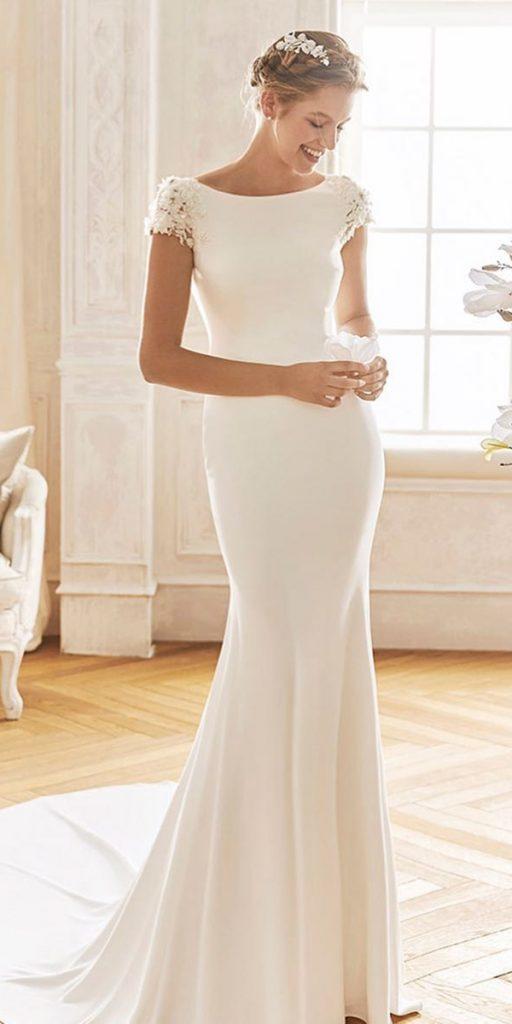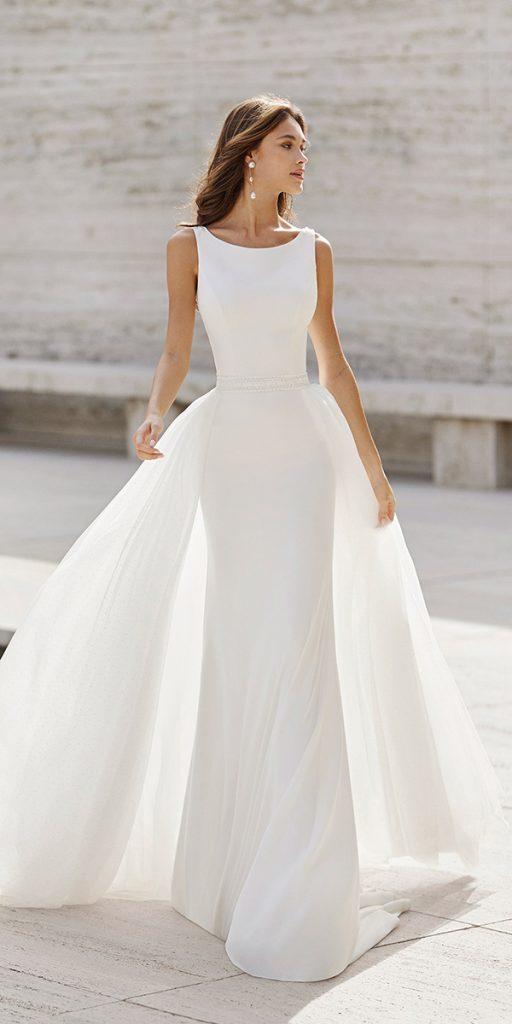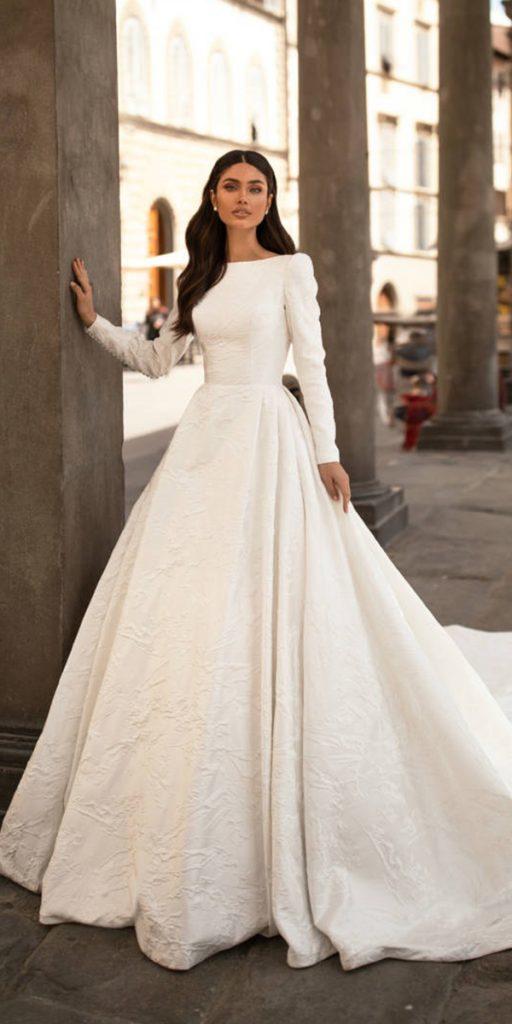 DRESSES BY STYLES:
Elegant Modest Wedding Gowns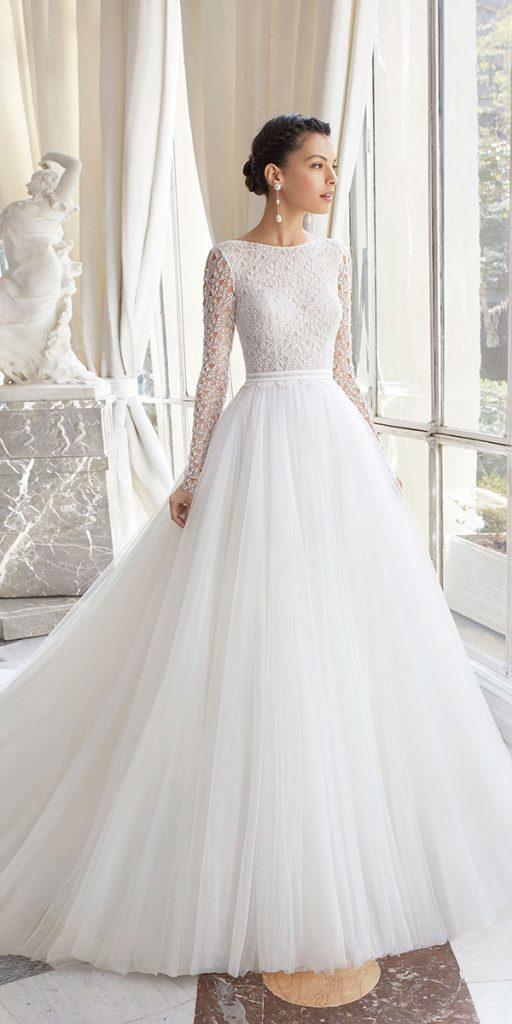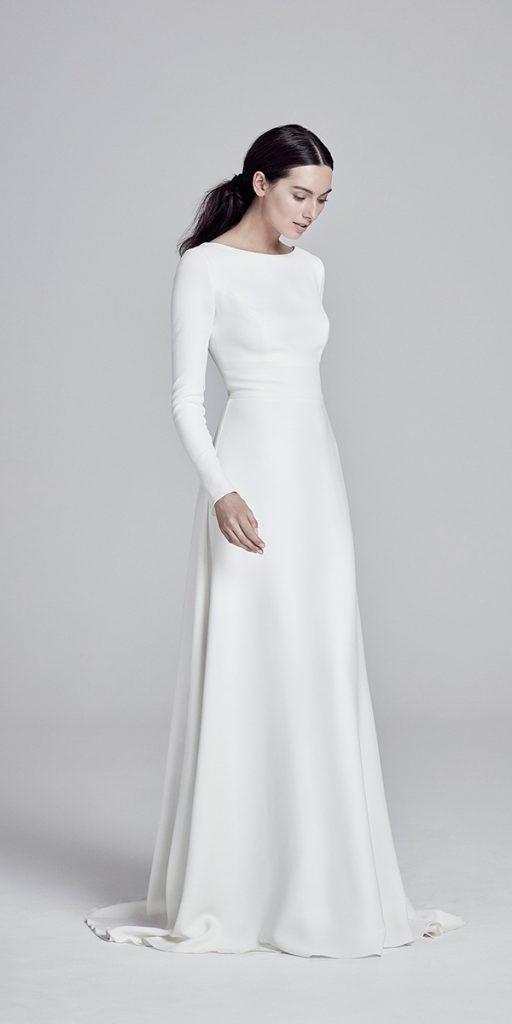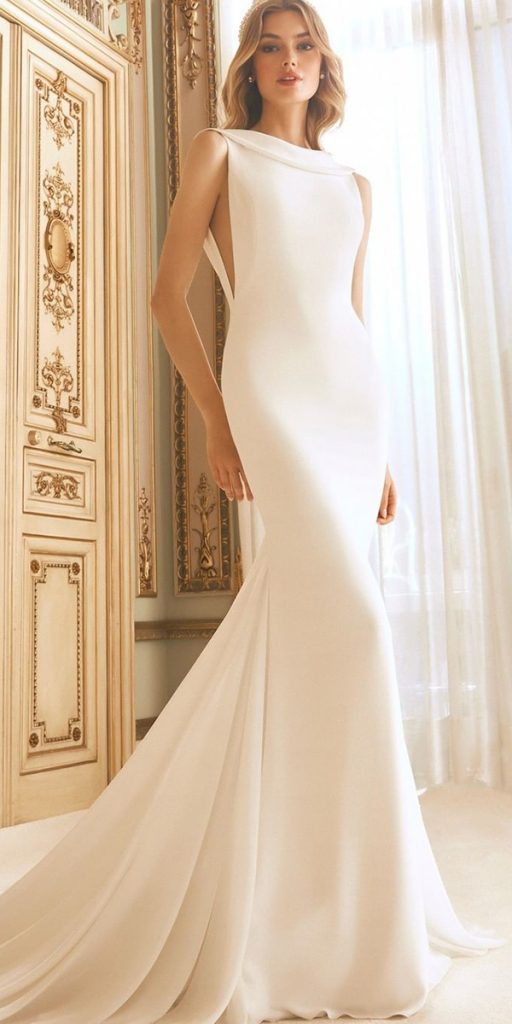 Modest elegant wedding dresses embody timeless beauty. Their fluid forms and polished intricacies craft an elegant enchantment. Through their subtle allure, they encapsulate refined grace, enabling brides to radiate subdued glamour on their momentous occasions.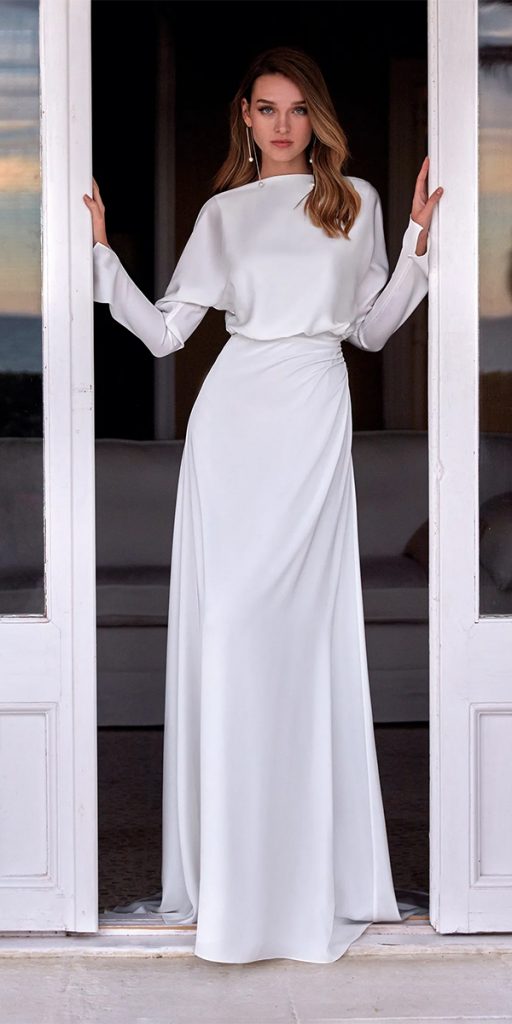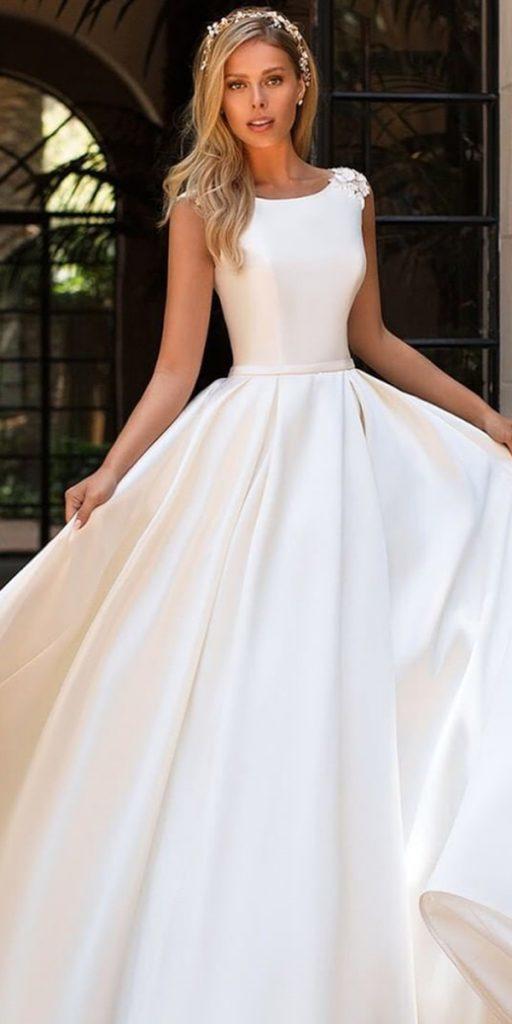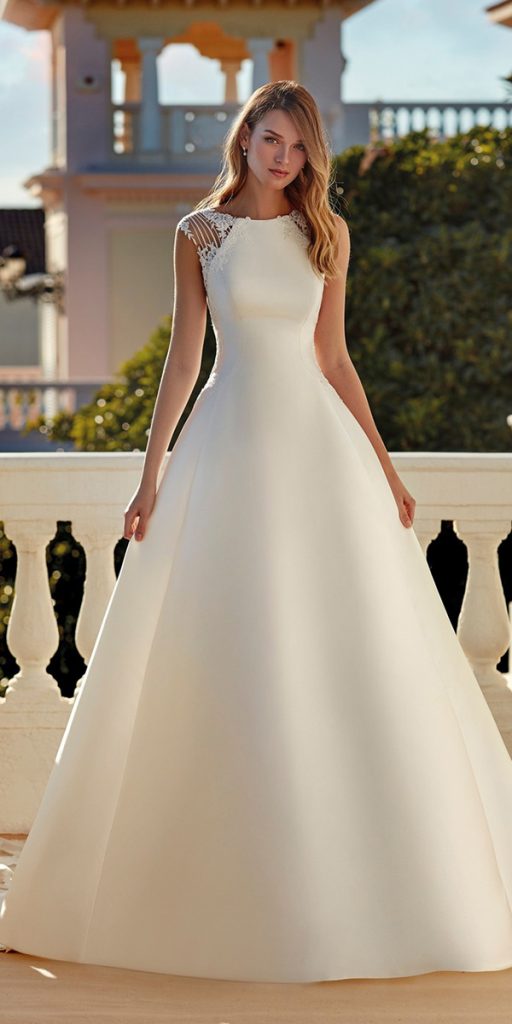 Refined allure finds its essence in modest simple wedding dresses. Clean cuts, understated fabrics, and simplicity personify refined grace. A hint of minimalism captures understated beauty, enabling brides to exude purity and elegance on their indelible occasions.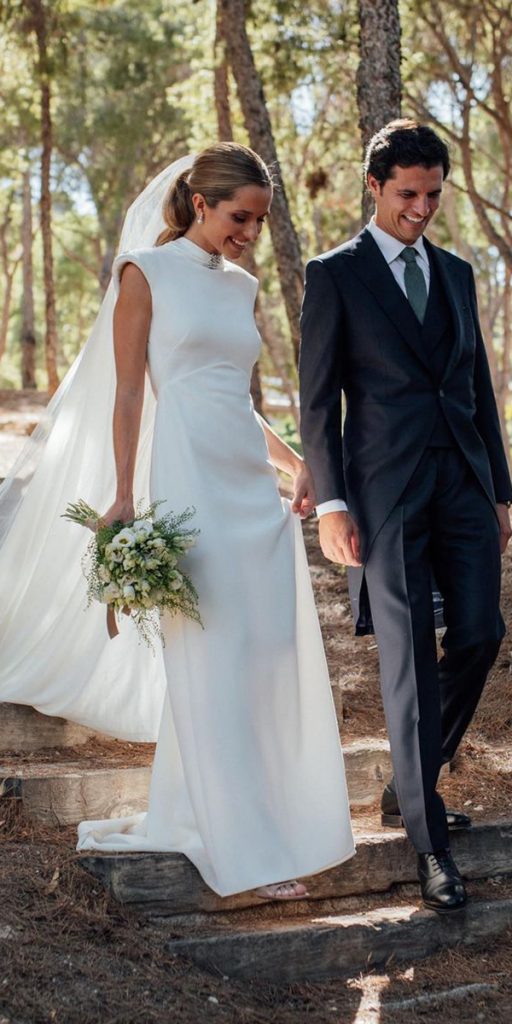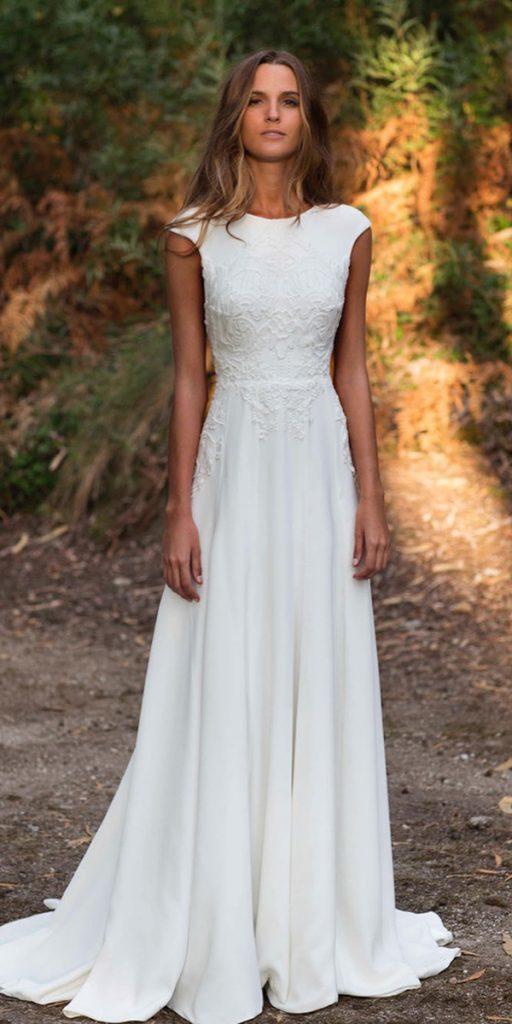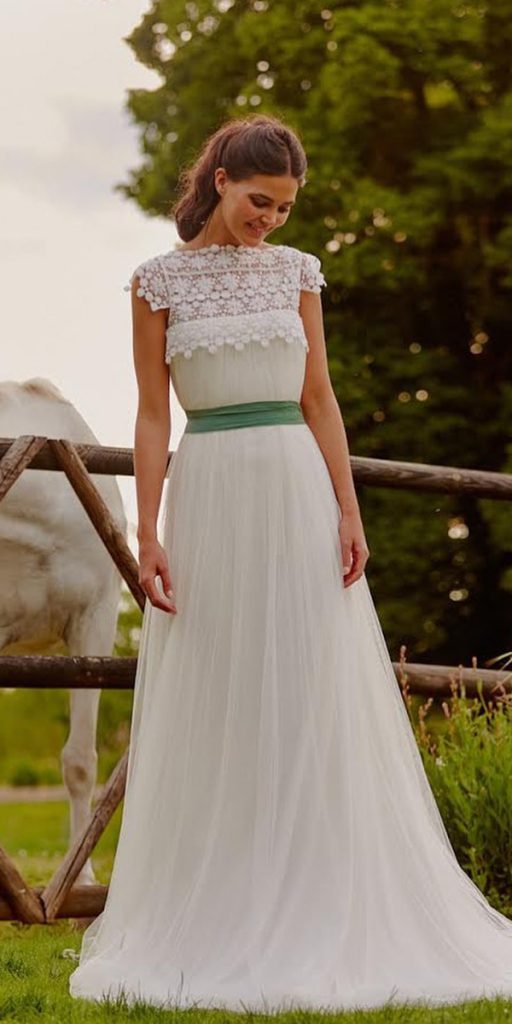 Effortlessly capturing the bohemian essence, these modest boho wedding dresses exude a carefree charm. Delicate lace, flowing fabrics, and nature-inspired details blend seamlessly. Infused with boho allure, they let brides emanate innate beauty and grace on their significant day, encapsulating the allure of a whimsical and intimate celebration.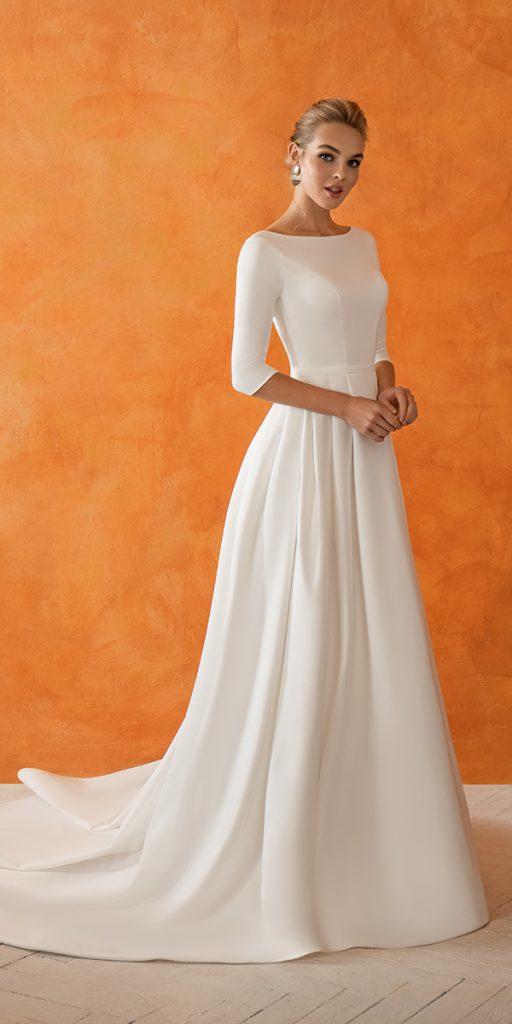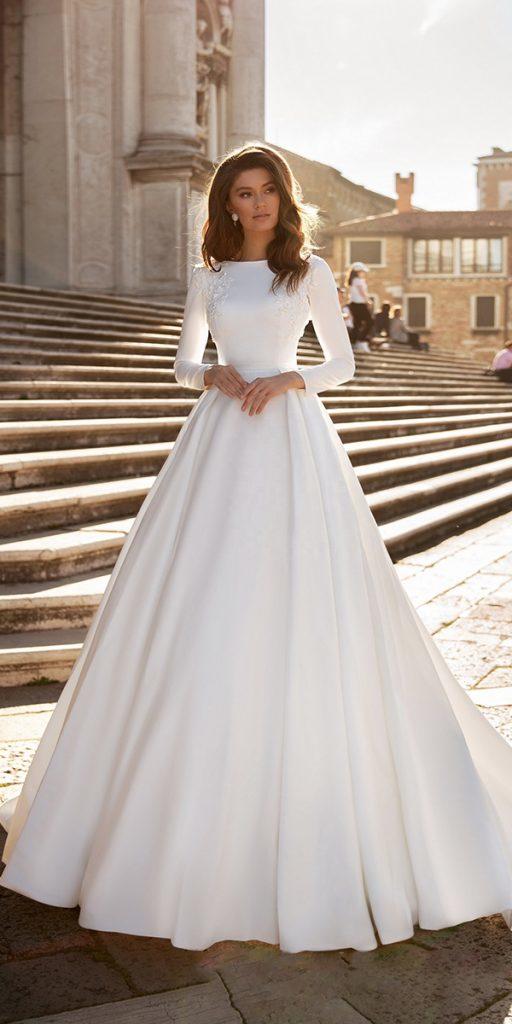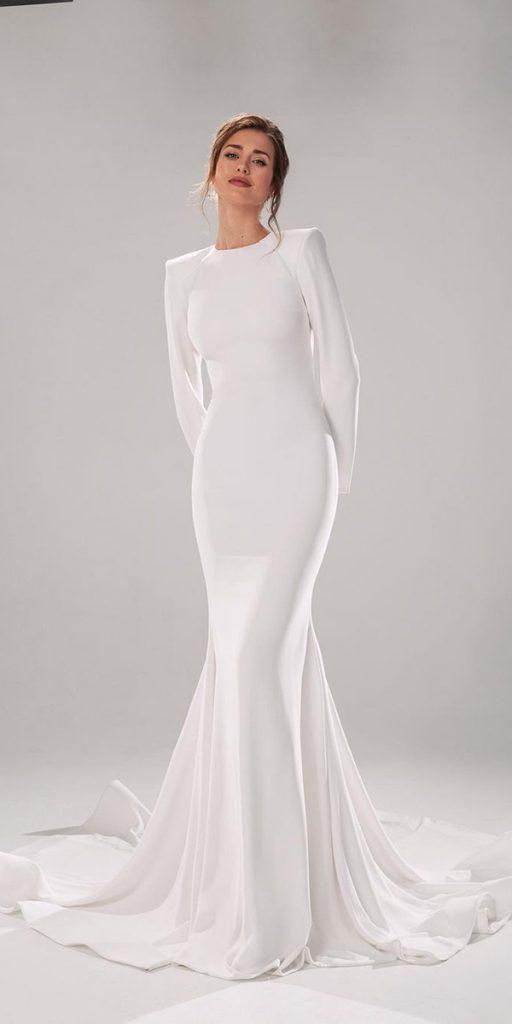 Modesty meets elegance in these modest long sleeve wedding dresses. Brides adorn themselves in refined grace, celebrating their special day with a touch of classic charm and understated beauty.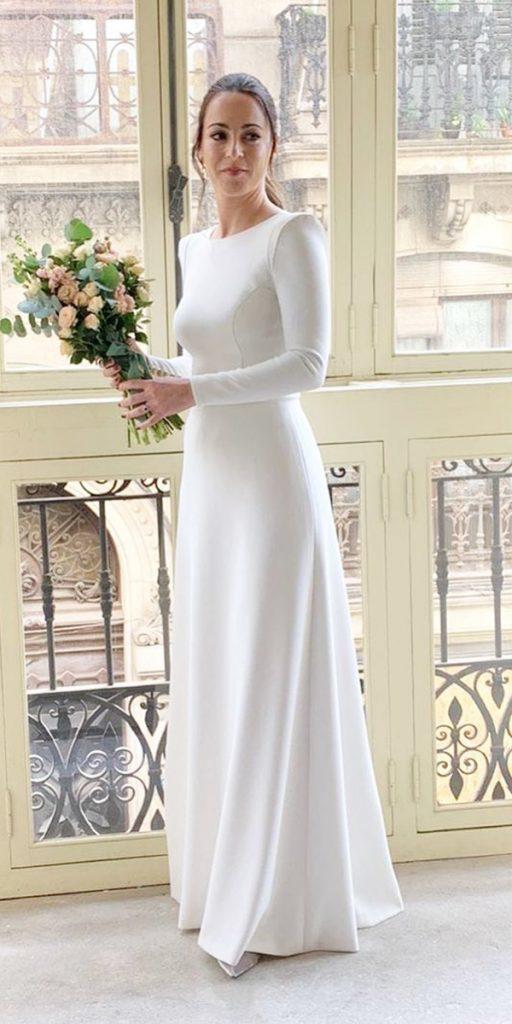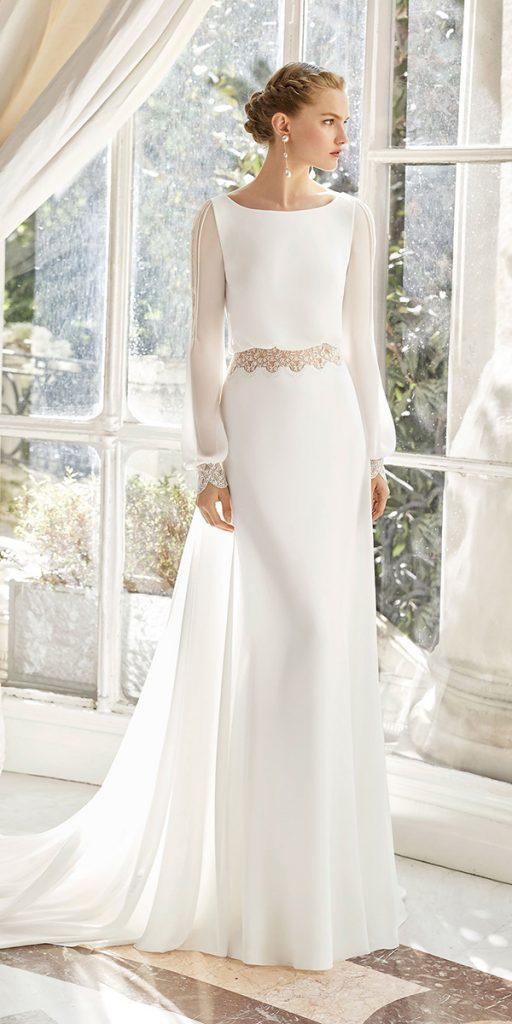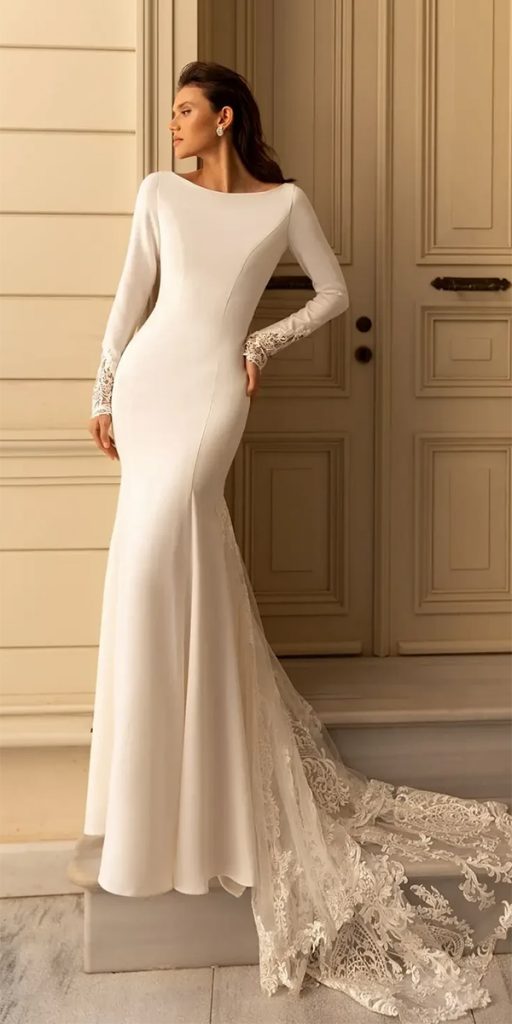 Embark on a journey through dresses that echo Meghan Markle's style, fusing sophistication with contemporary allure. Immaculate lines, delicate adornments, and opulent fabrics capture her quintessence.
DRESSES BY SILHOUETTES:
Ball Gown Wedding Dresses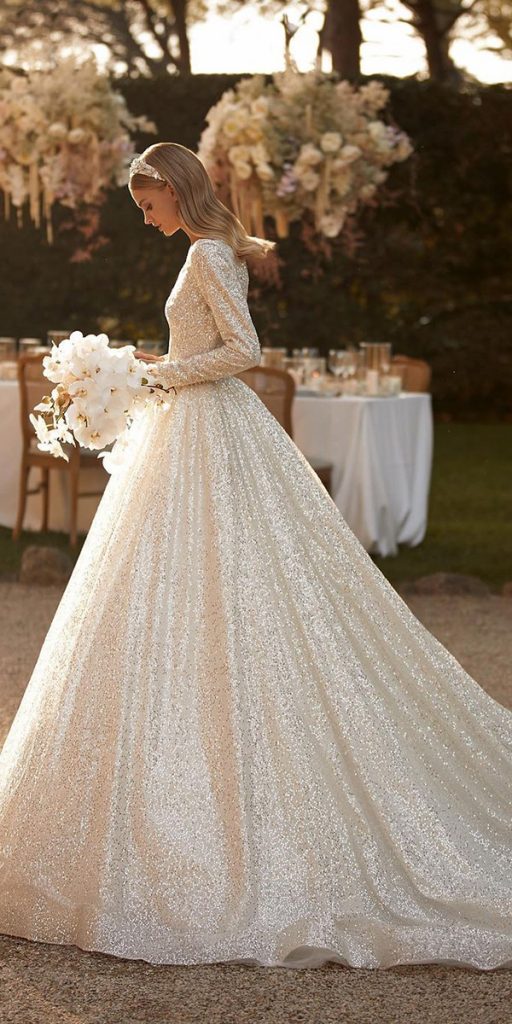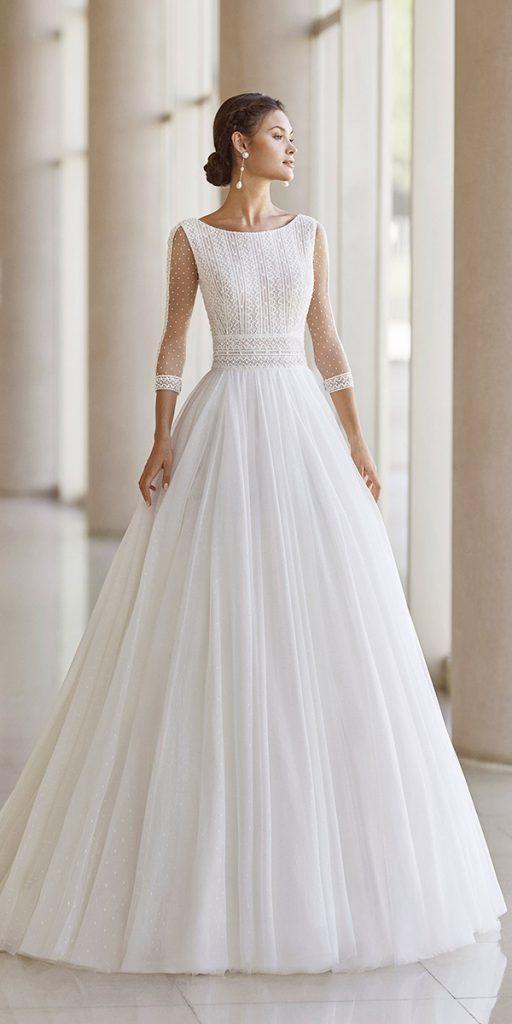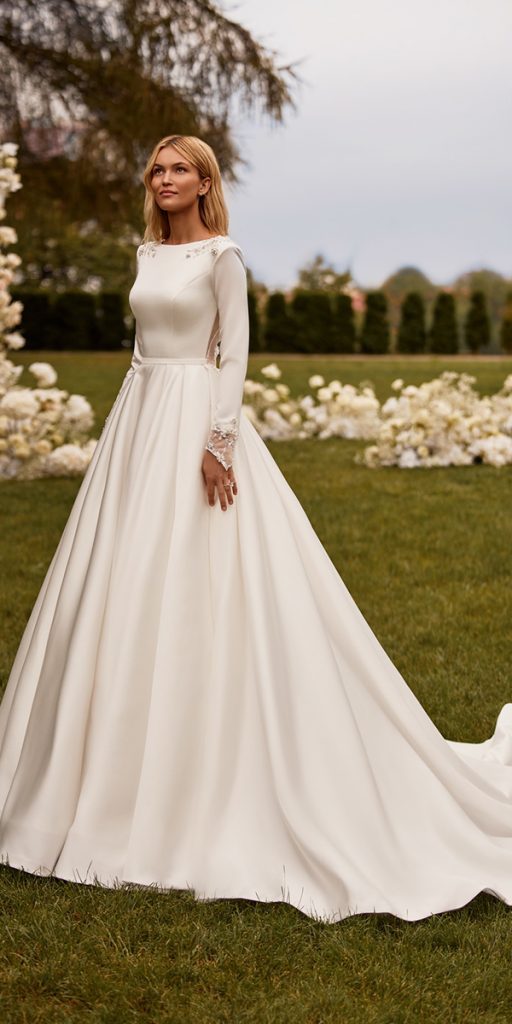 Modest princess wedding dresses blend regal opulence with timeless grace. Elegantly understated, these beautiful wedding dresses harmonize regal grandeur with timeless charm. Delicate details, graceful fabrics, and enduring silhouettes intertwine seamlessly.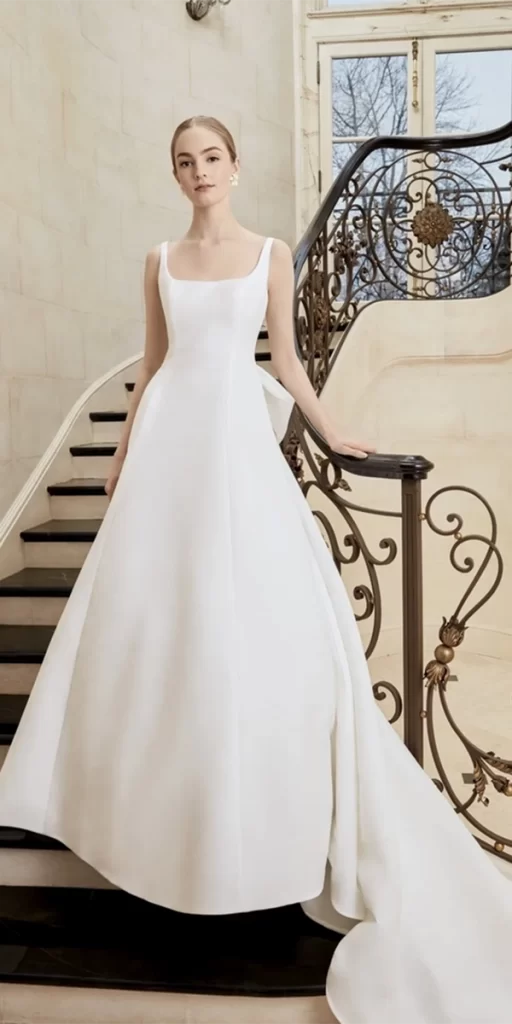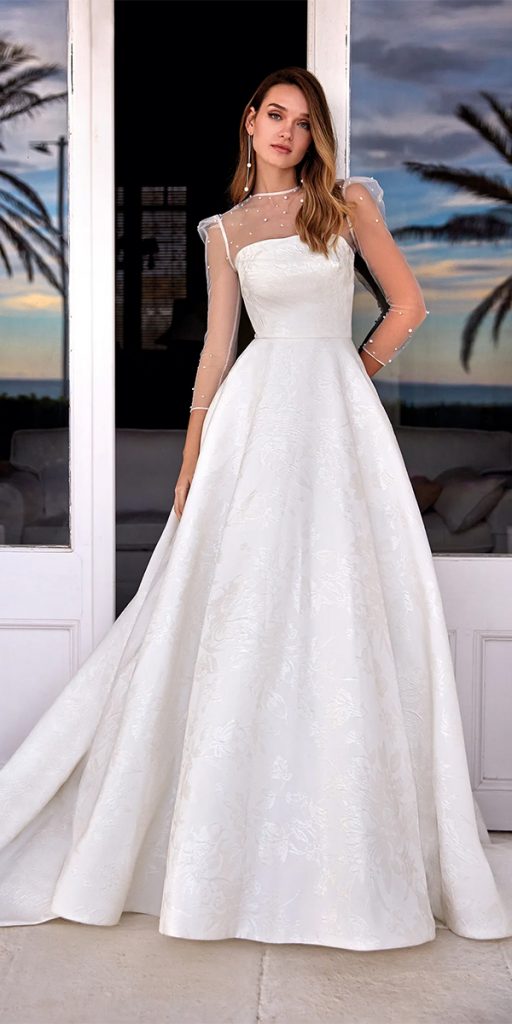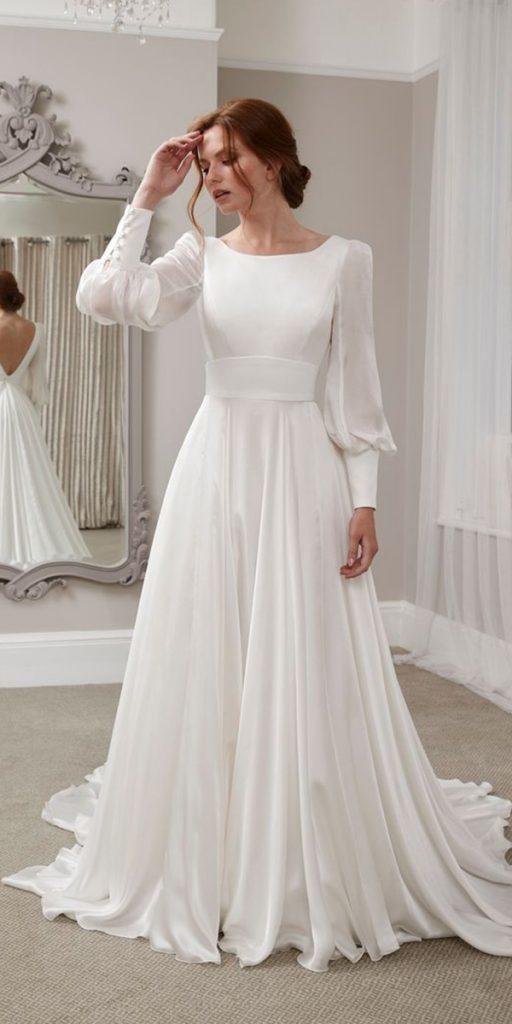 Modest A-line wedding dresses embody a perfect blend of classic and contemporary. The sleek A-line silhouette gracefully flatters while subtle details and refined fabrics exude elegance. Exuding a harmonious fusion of timeless and modern, modest A-line wedding dresses is a masterpiece.
Mermaid Modest Bridal Dresses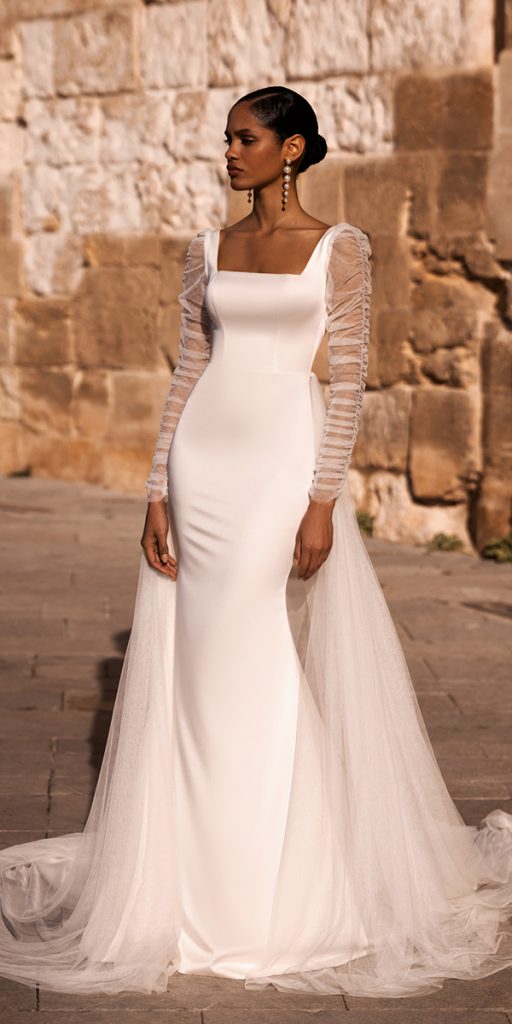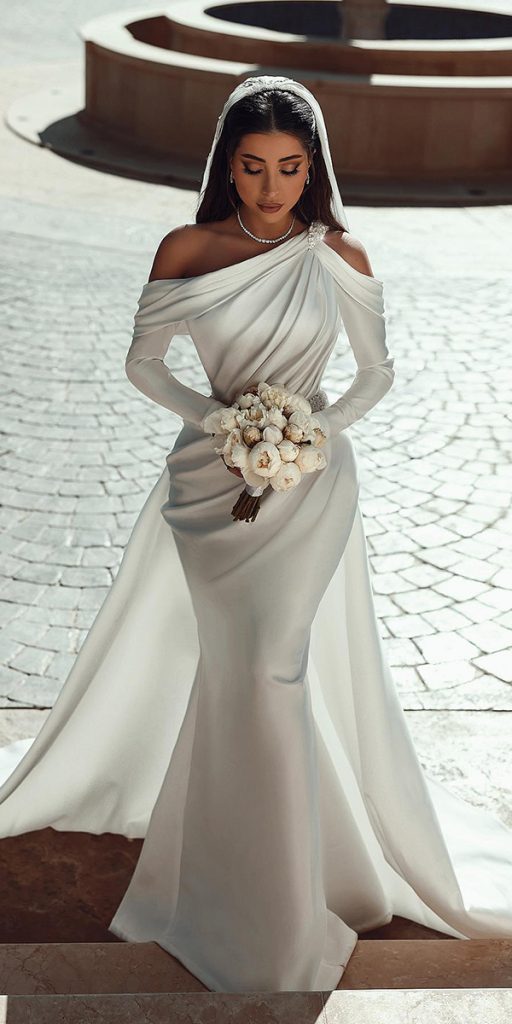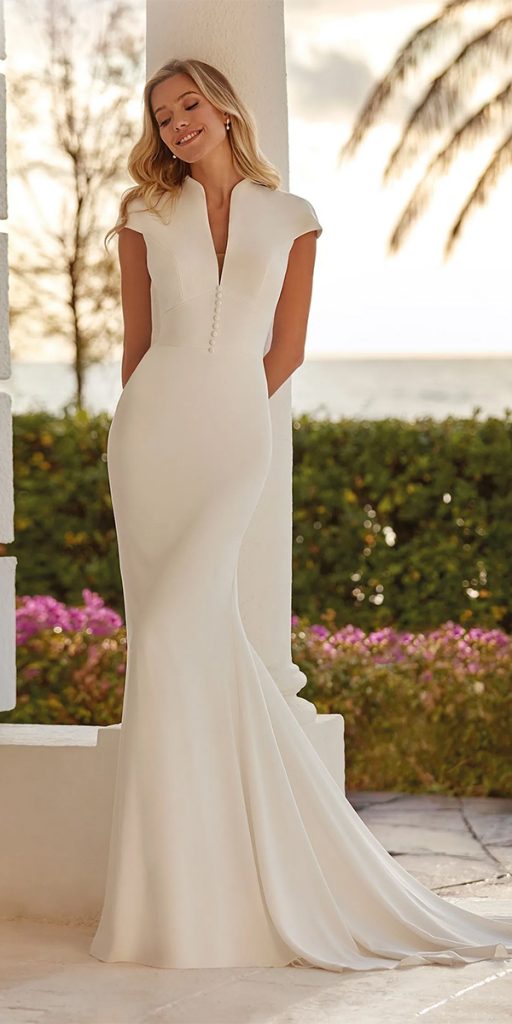 Balancing allure with subtlety, modest mermaid wedding dresses create a mesmerizing impact. The mermaid silhouette delicately contours the body, while elegant details and refined fabrics exude a sense of refinement. These gowns beautifully harmonize modesty and sophistication, enabling brides to emanate an understated yet striking elegance on their significant day.