Short wedding dresses are an ideal option for considered brides who are searching for a bit of comfort. This wedding dress length is perfect for the beach or rustic weddings, it gives an opportunity for the bride to feel more comfortable.
If you choose short bridal gowns it doesn't mean that you deprive yourself of femininity and elegance, these dresses can be as gorgeous as long bridal gowns. If you add a lengthened veil or overskirt your bridal look will be interesting and you will have more possibilities for amazing wedding photos. See our gallery featuring different styles of short wedding gowns!
This category contains a sampling of the best wedding dresses for short women. We have selected short dresses for weddings from the top designers that will certainly turn heads as you walk down the aisle.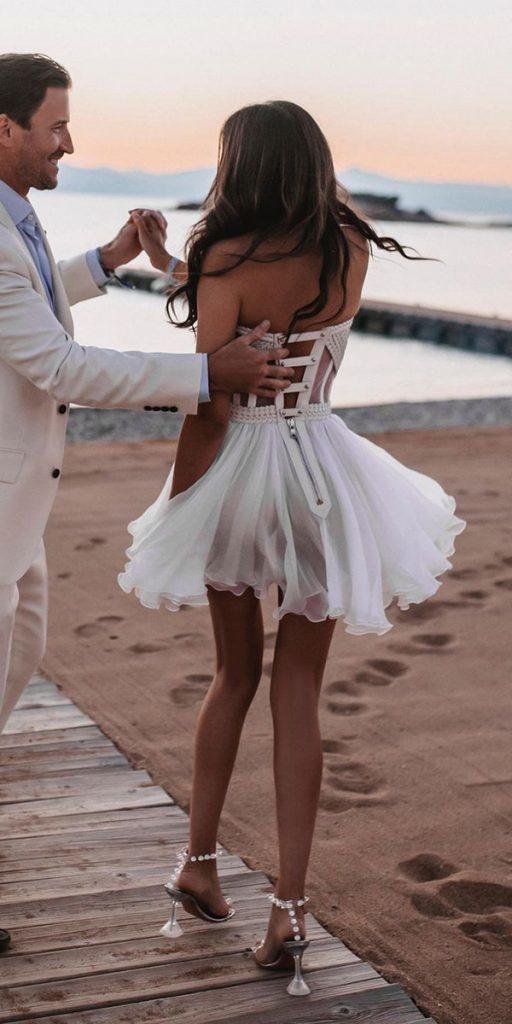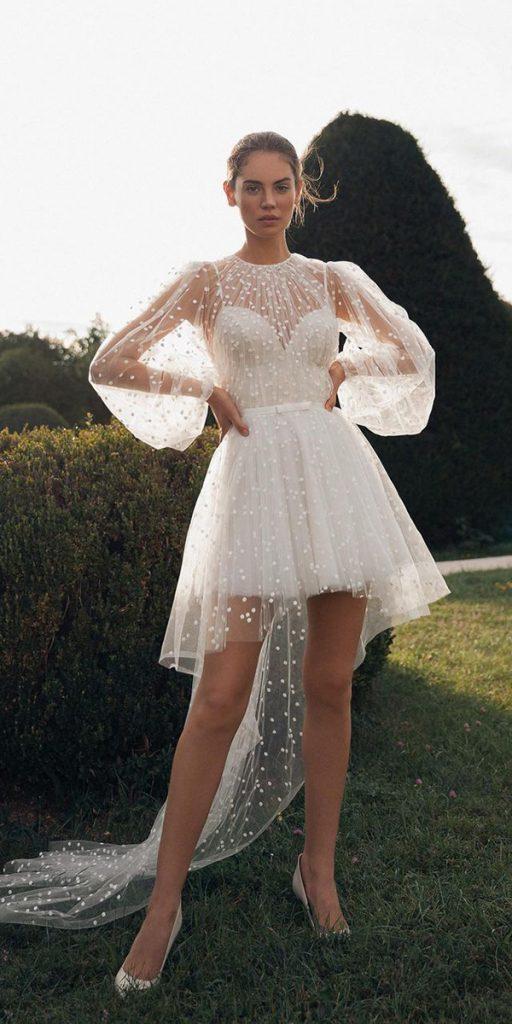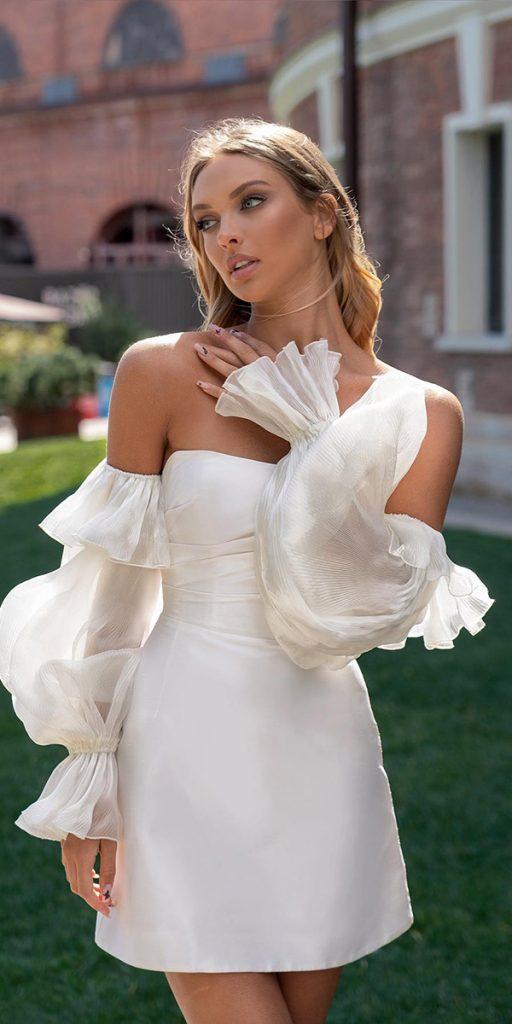 Short lace wedding dresses exude a timeless elegance that is both chic and sophisticated. Perfect for a summer or beach wedding, these dresses are versatile and comfortable. The intricate lace detailing adds a touch of romance and femininity, making it a popular choice among brides who seek a sophisticated yet modern look.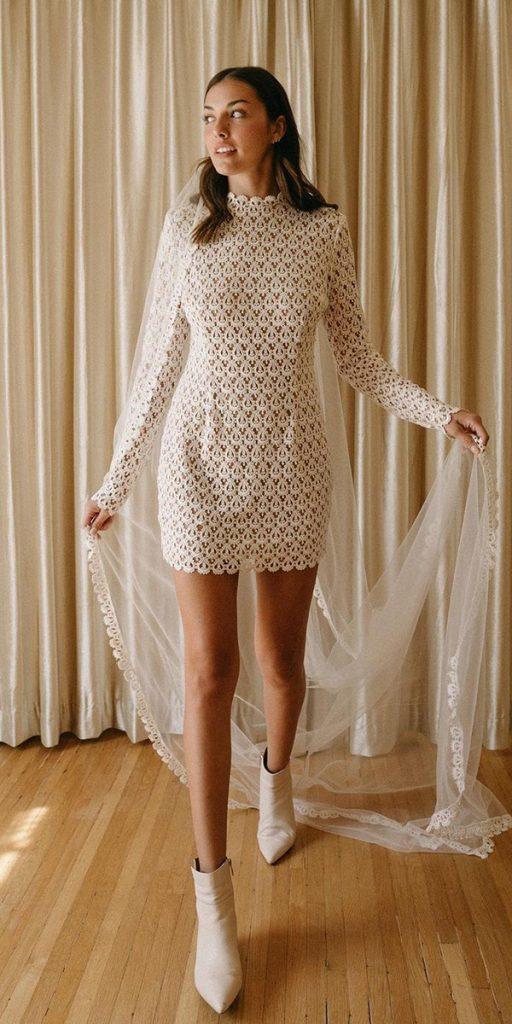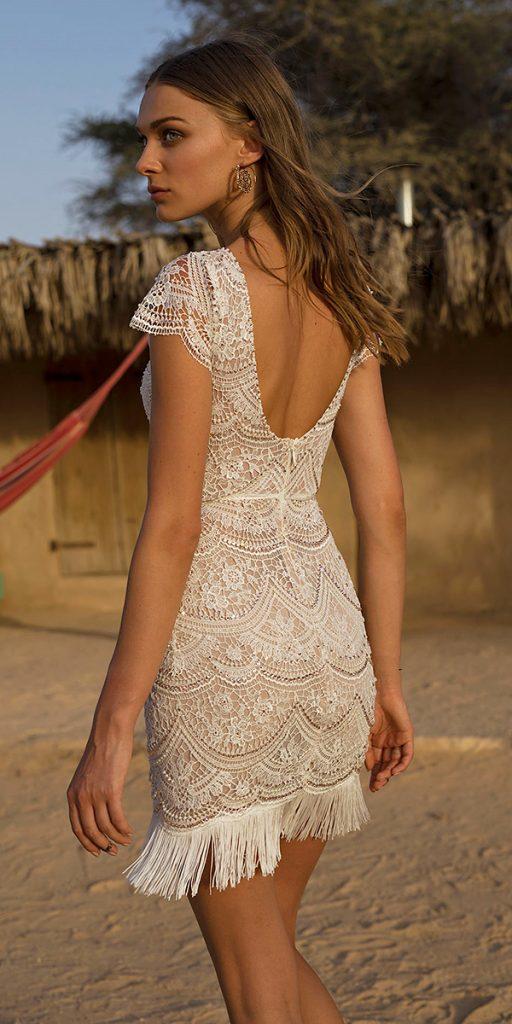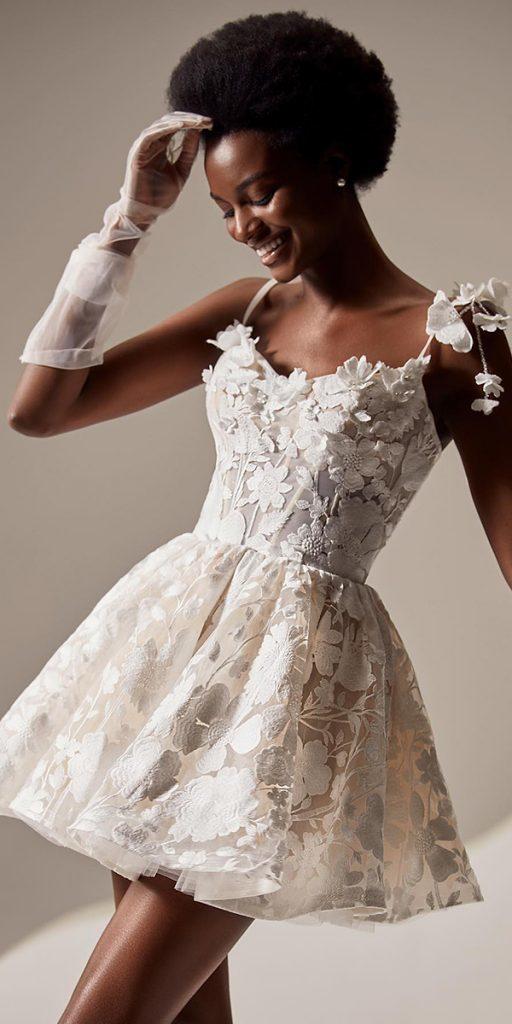 Short sleeve wedding dresses are a classic and elegant choice for brides who desire both comfort and style. The sleeves provide coverage while adding a touch of sophistication to the dress. Whether made of lace or sheer fabric, they create a refined look that is perfect for any season.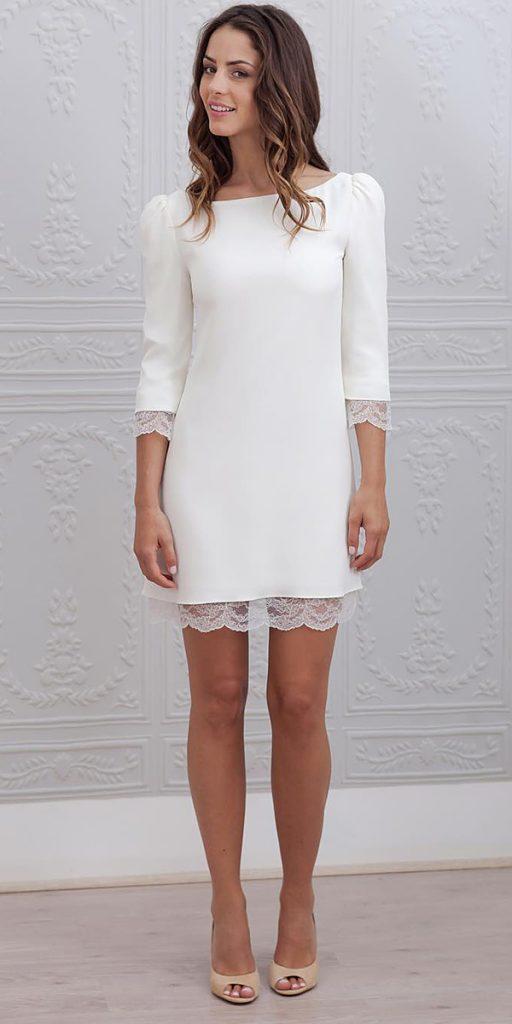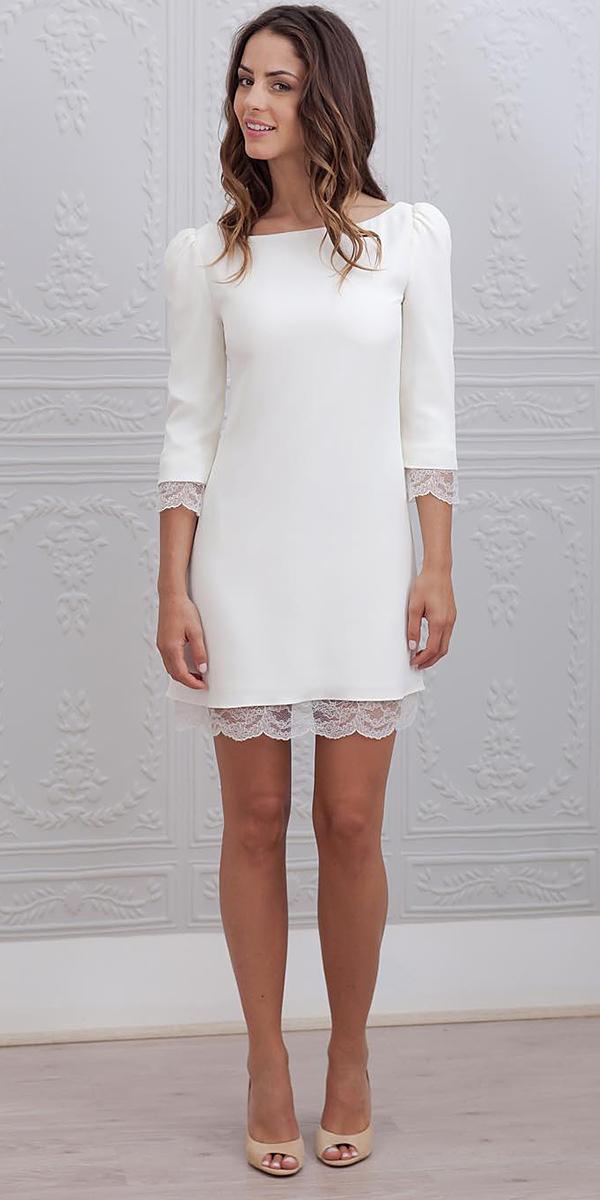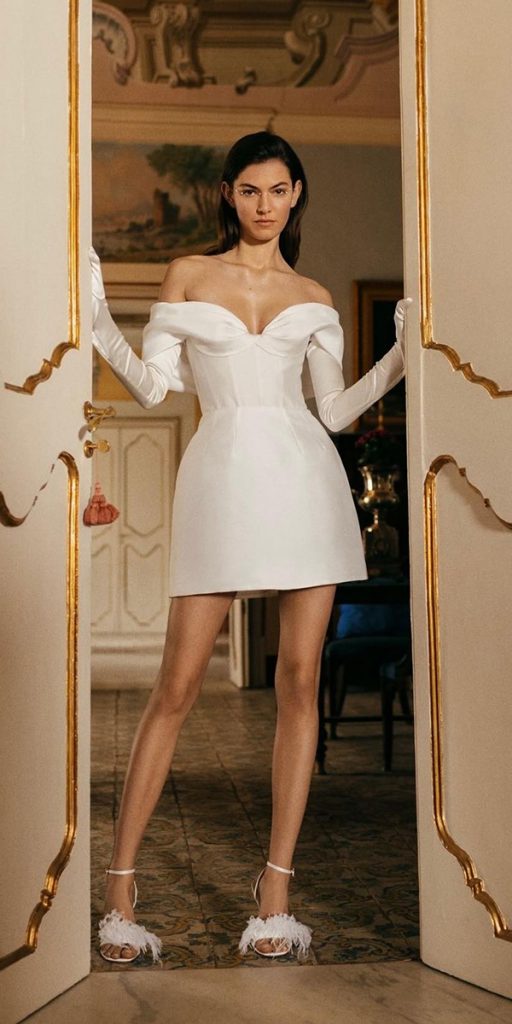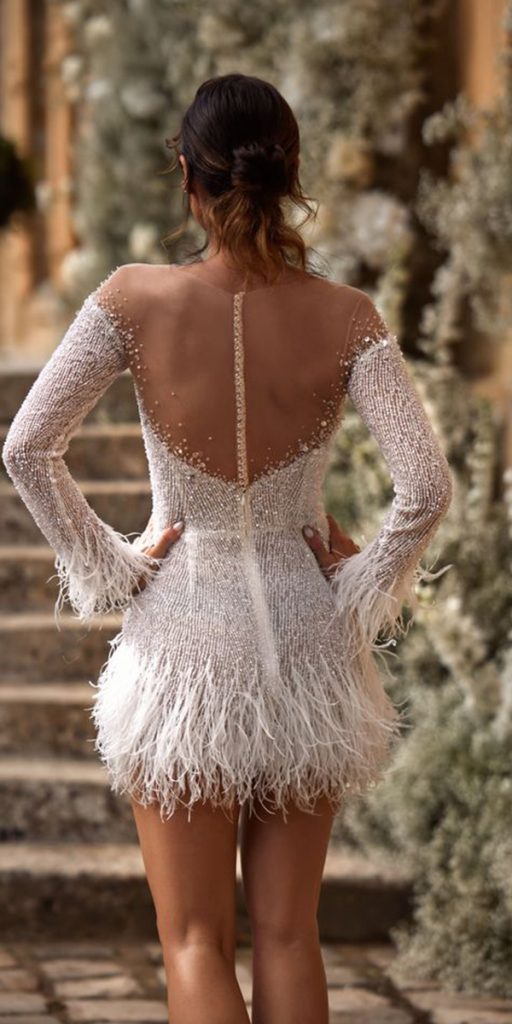 The beauty in minimalist dresses is their elegance; the subtle and silent power of simplicity is often underestimated. Short simple wedding dresses to wear to a wedding, allow the wearer to shine. Paired with the right accessories, you are sure will look like a diva.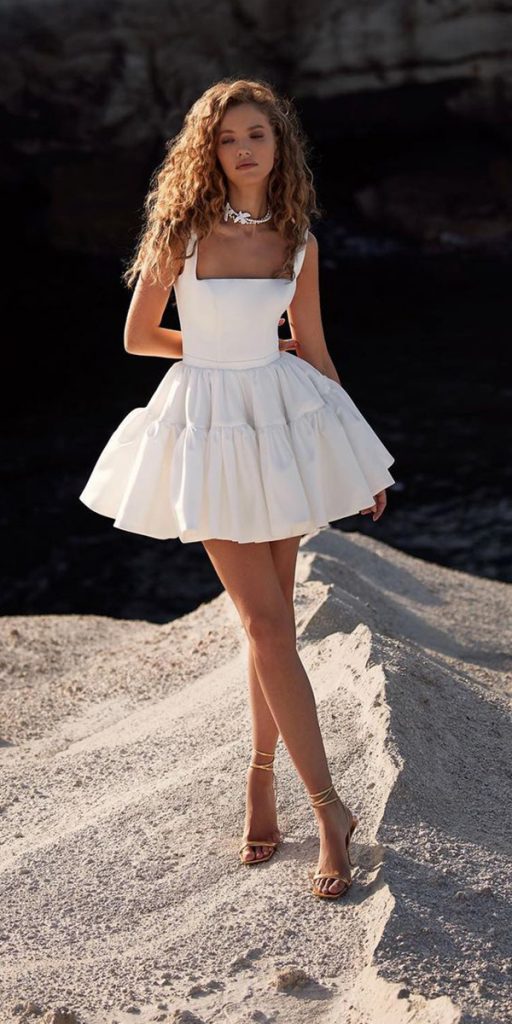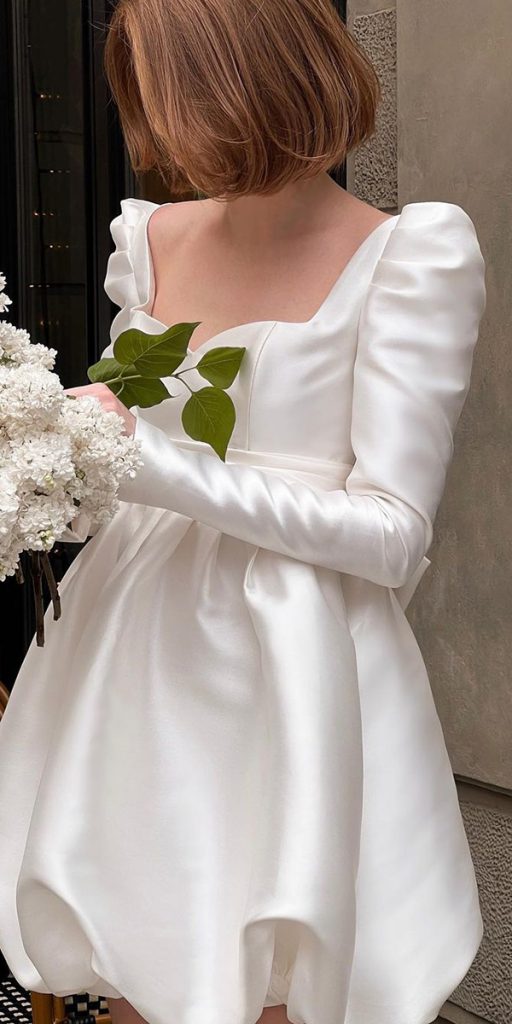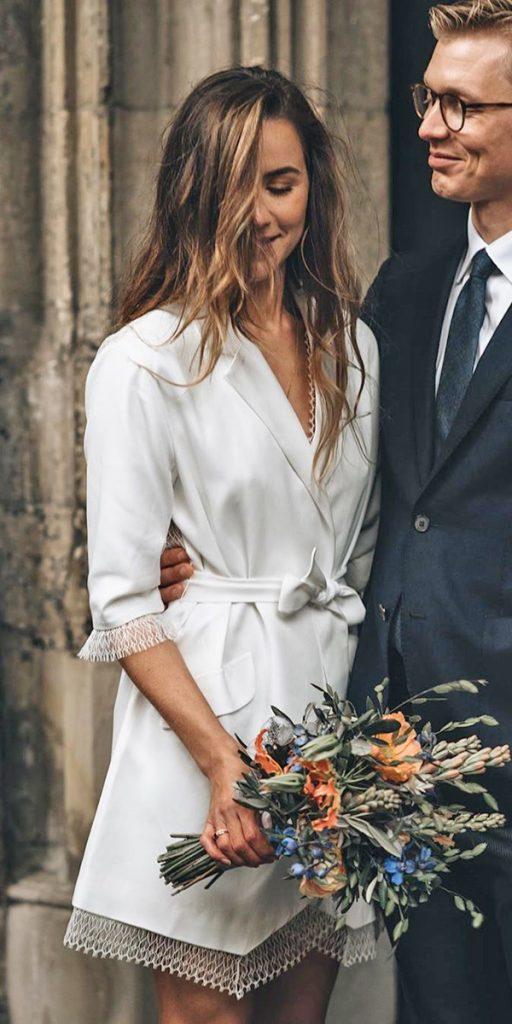 Short sexy wedding dresses are a daring yet stylish choice for the modern bride. These dresses often feature sheer fabrics, deep necklines, and intricate detailing. While not traditional, these dresses allow for a bold and unforgettable statement, perfect for a bride looking to make a lasting impression.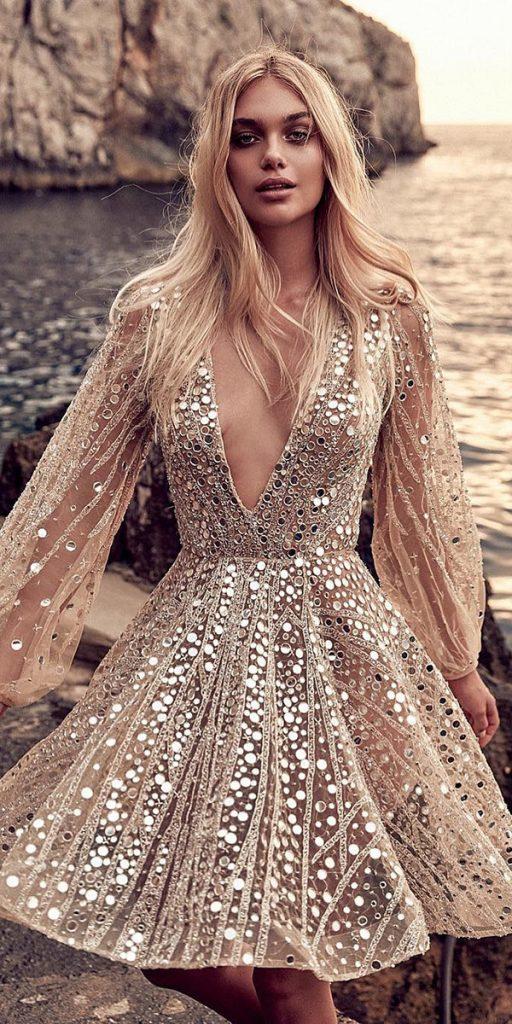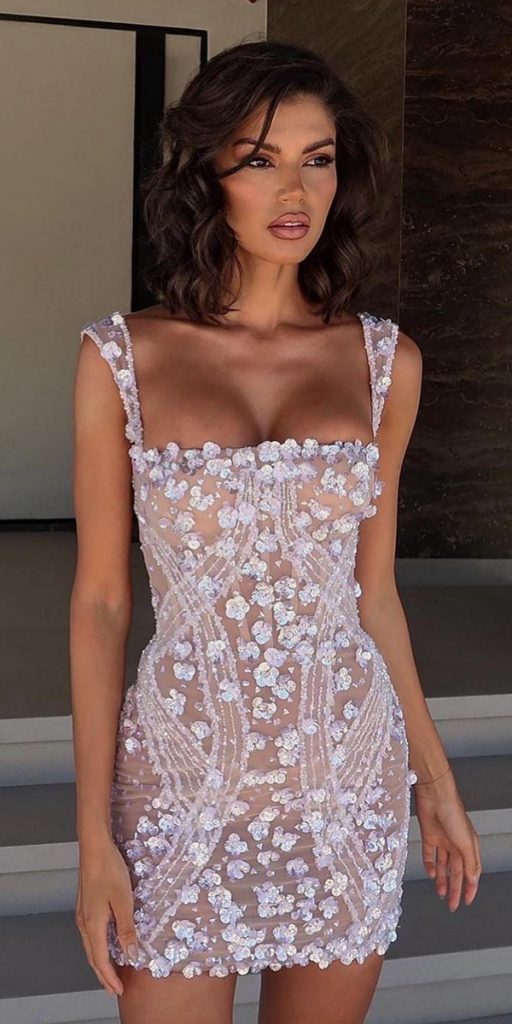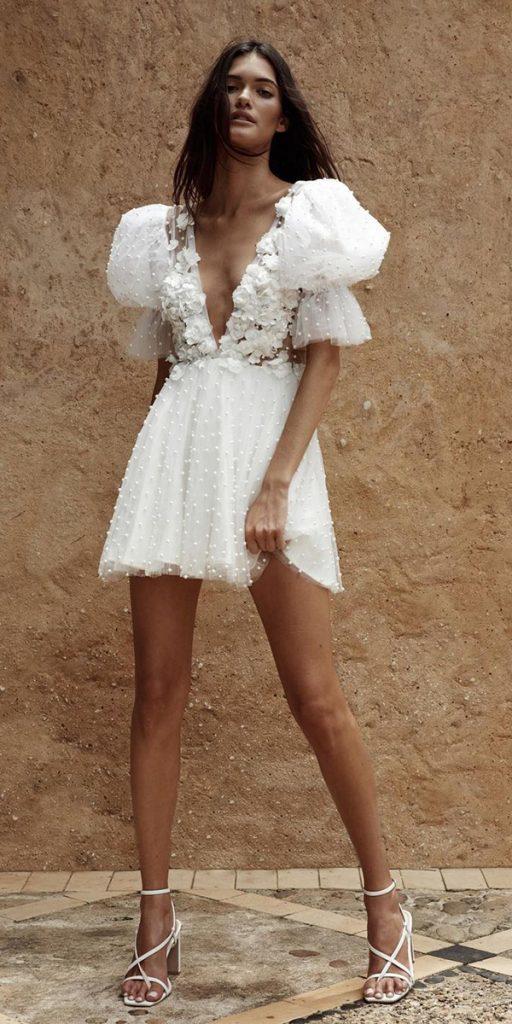 Short country wedding dresses are a charming and rustic choice for a countryside or barn wedding. Often featuring delicate lace or floral detailing, these dresses exude a natural beauty that is both simple and elegant.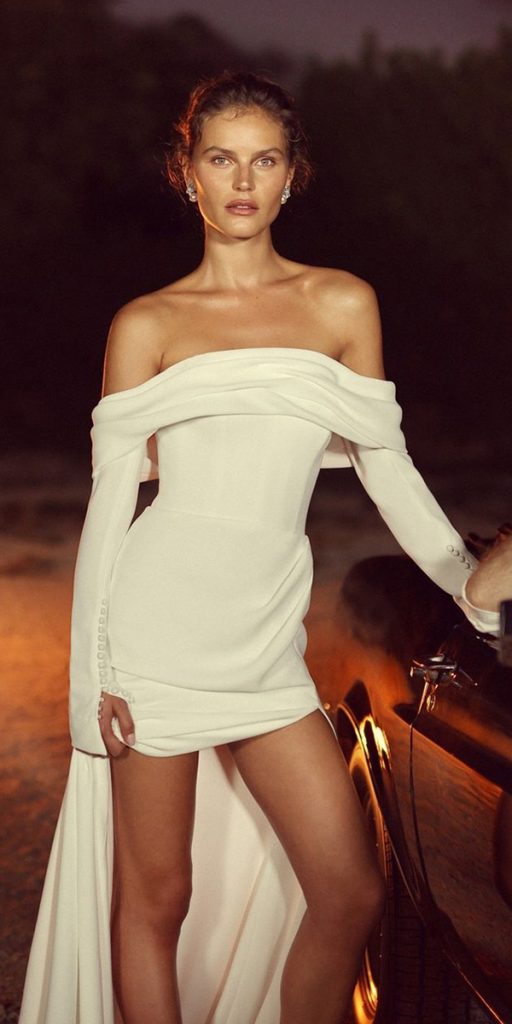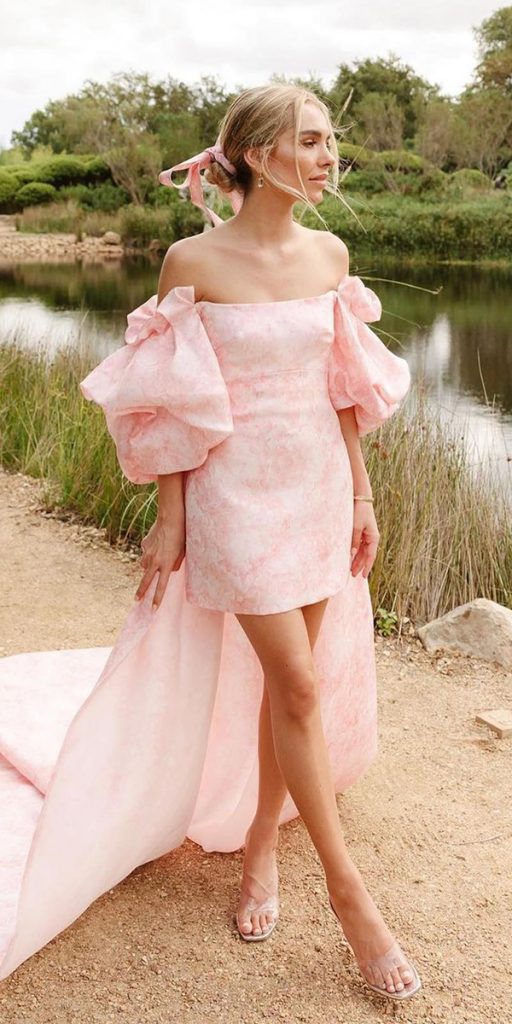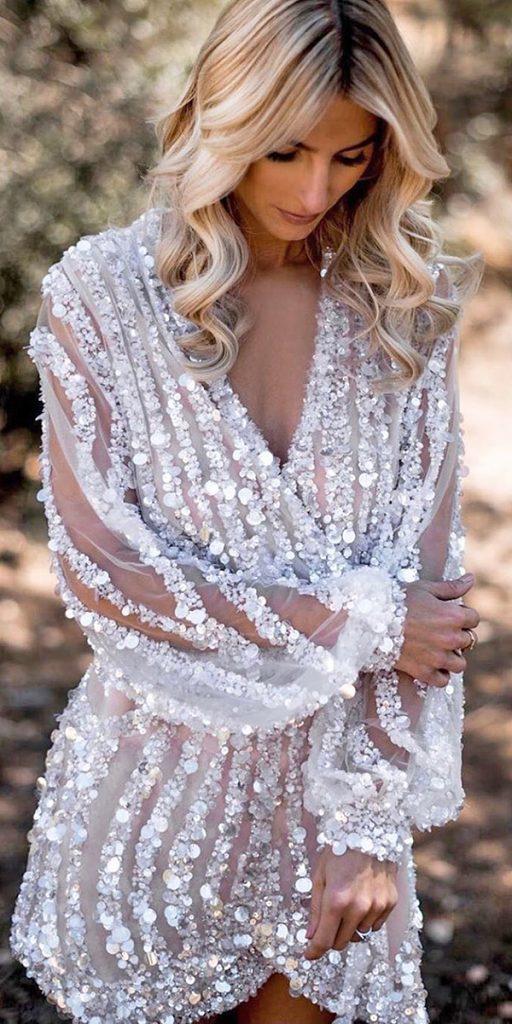 Short beach wedding dresses are a popular choice for seaside weddings. These dresses are designed to be lightweight and comfortable, often featuring flowy fabrics and delicate embellishments such as seashells or pearls. With a shorter length, they allow for ease of movement and are perfect for a relaxed, beachy atmosphere.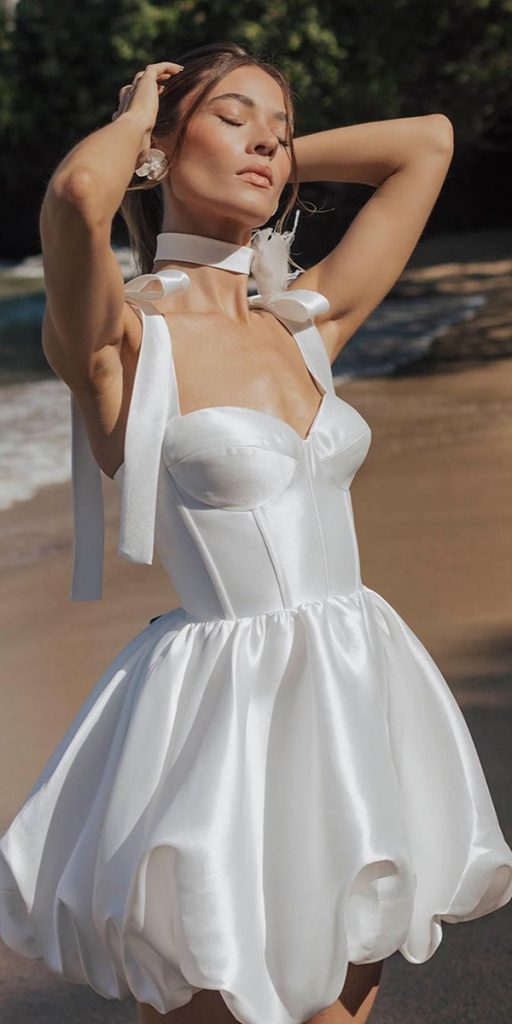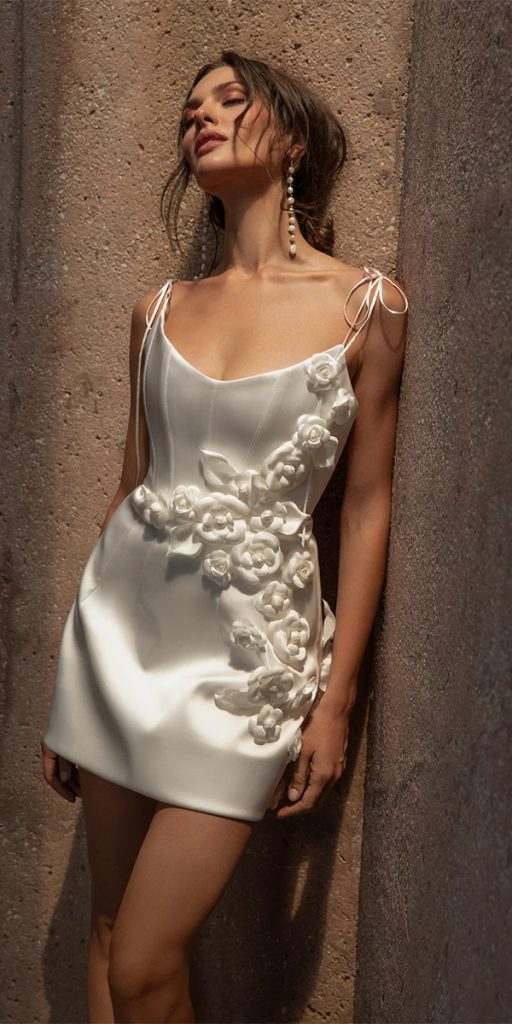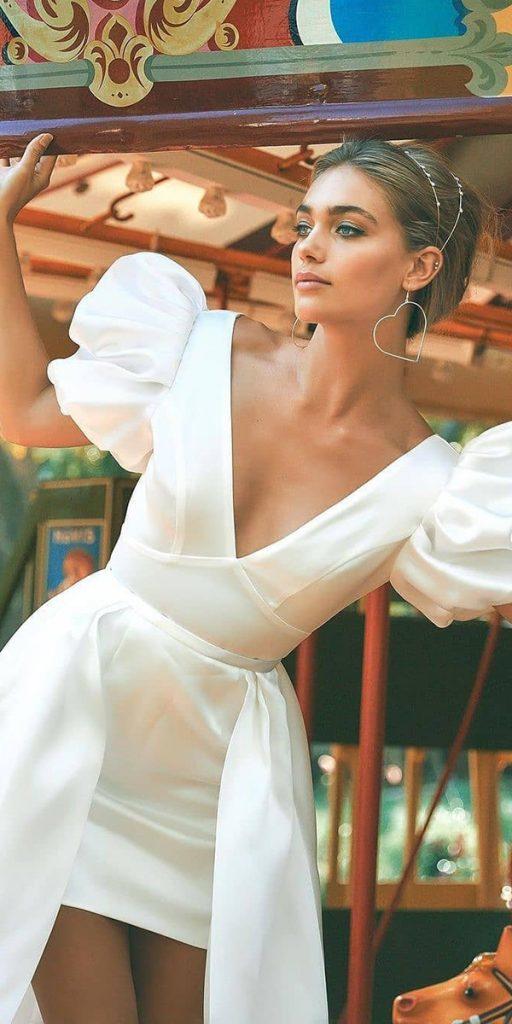 Casual short wedding dresses are a practical and comfortable choice for a low-key wedding. With a simple and understated design, these dresses exude a natural elegance that is both chic and effortless.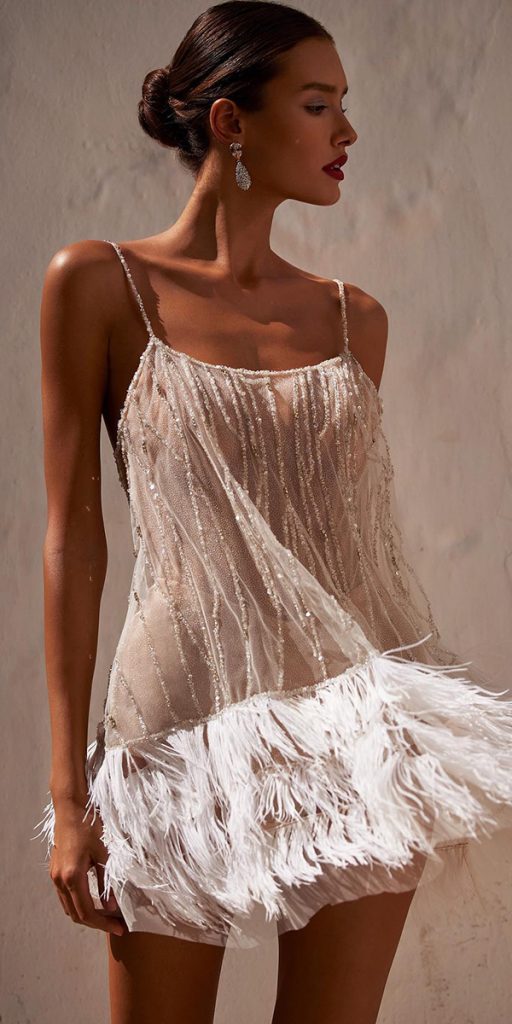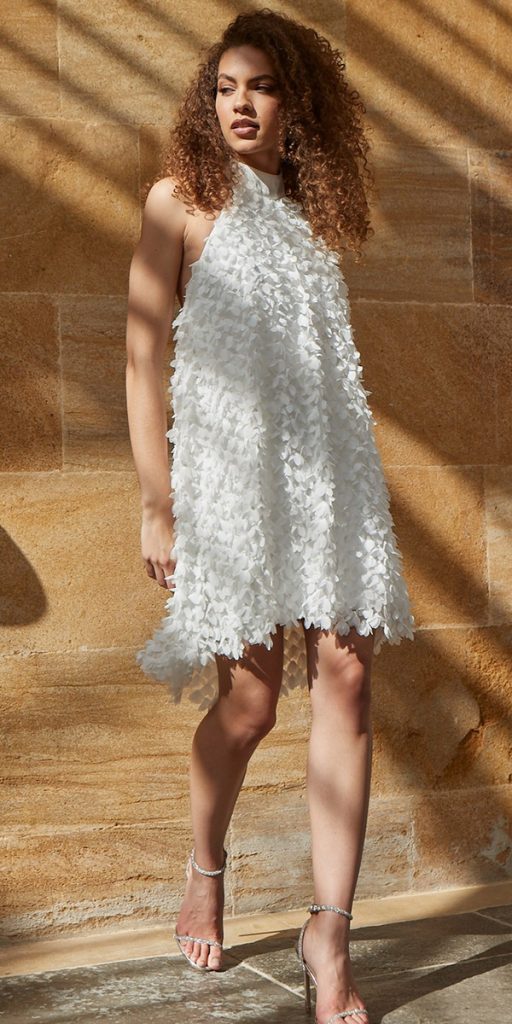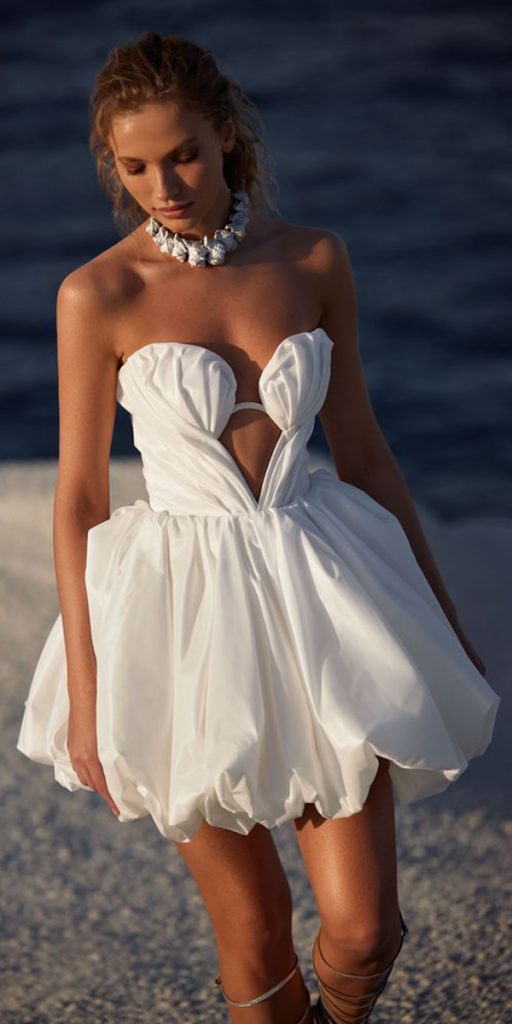 Short vintage wedding dresses offer a touch of timeless elegance. The fine lacework, elaborate beadwork, and timeless silhouettes harken back to a world of elegance. Ideal for brides seeking a unique style, the retro details create an intimate and enchanting wedding atmosphere.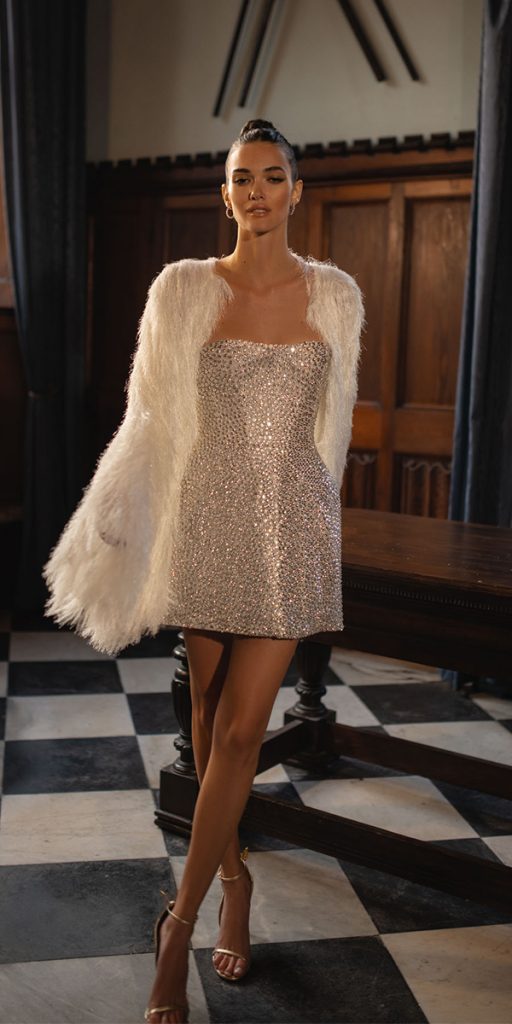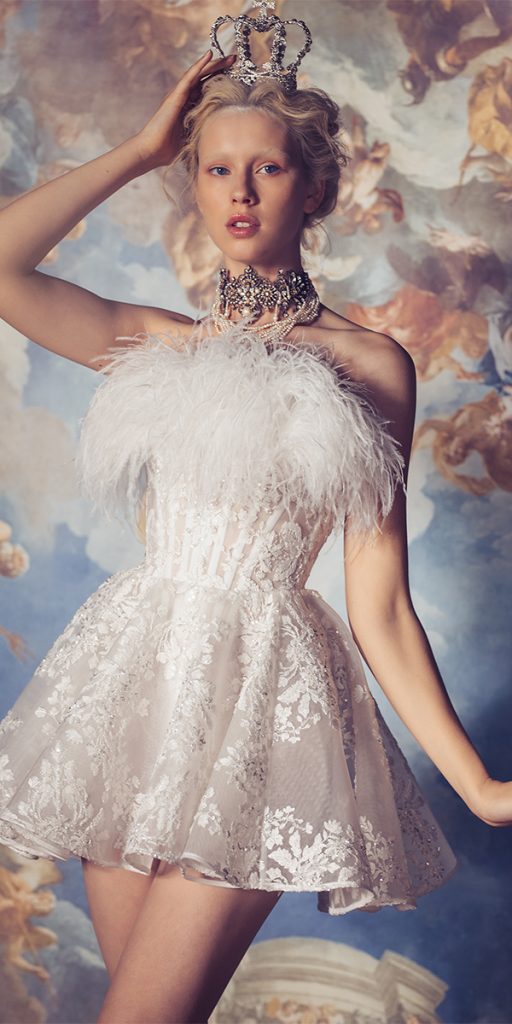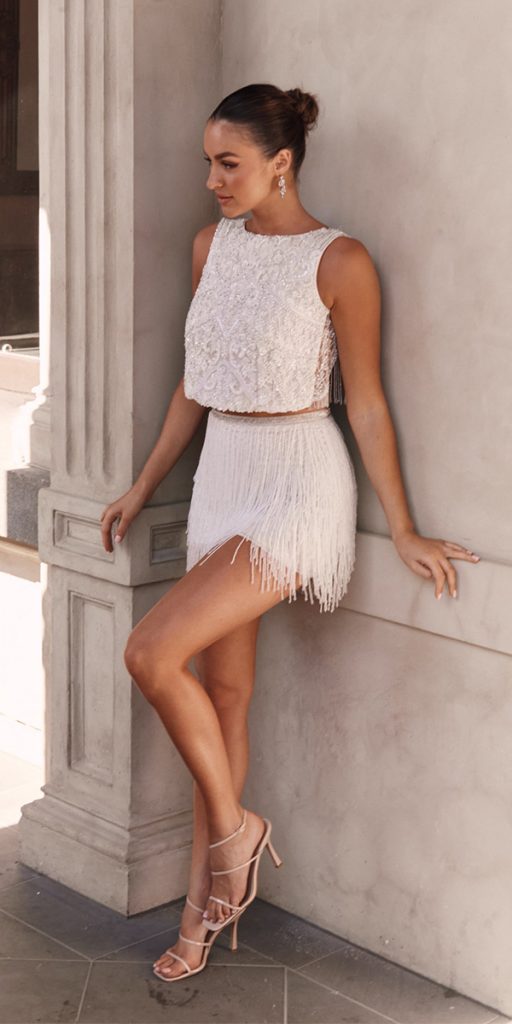 Boho wedding dresses captivate with their free-spirited charm. These short, ethereal gowns, often adorned with lace and floral accents, exude a relaxed elegance perfect for bohemian-themed weddings. With hemlines above the knee, they embody boho chic, allowing brides to move freely and dance with joy on their special day.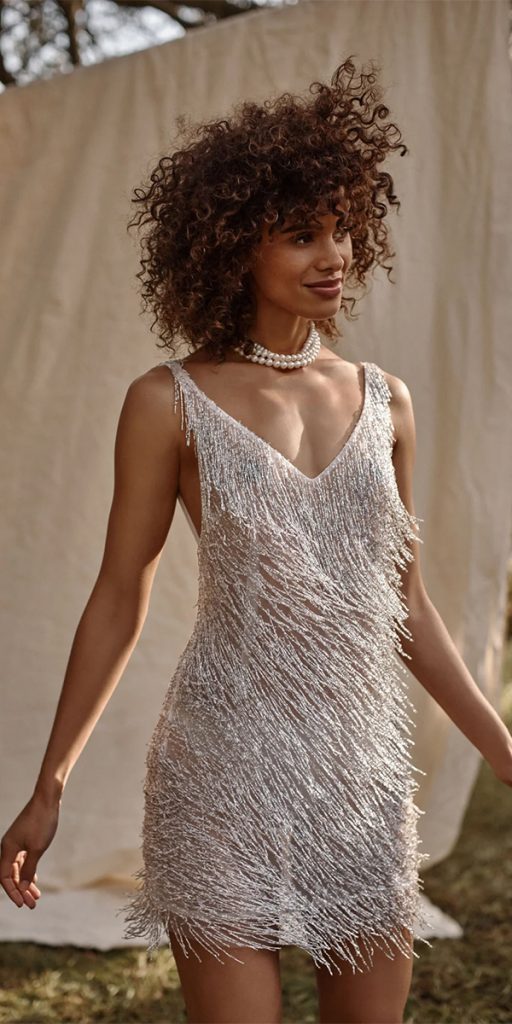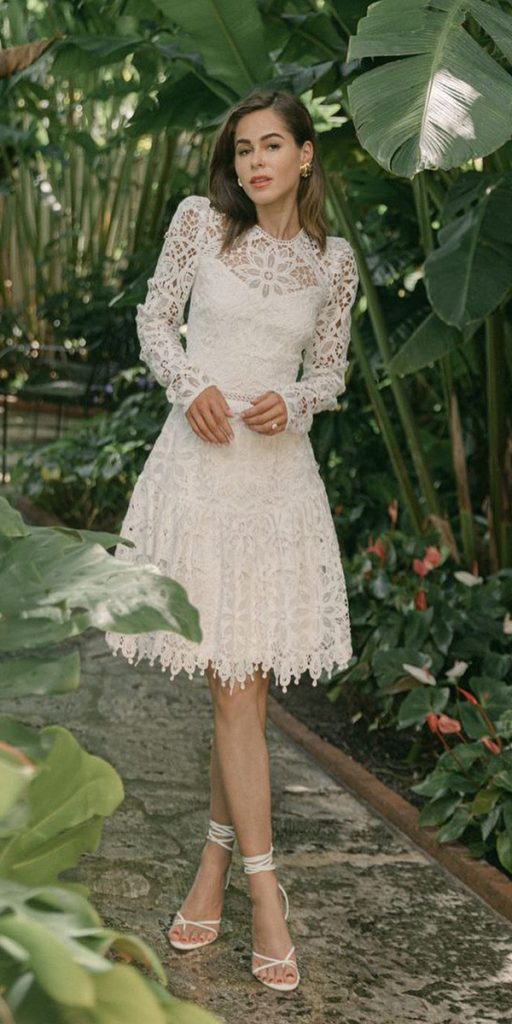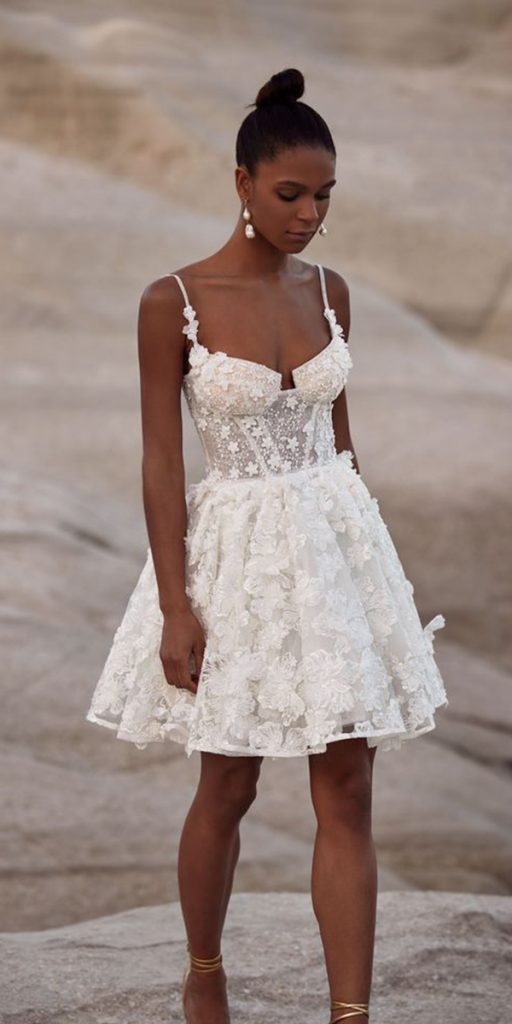 Short white wedding dresses are a timeless and traditional choice for brides. These dresses exude classic elegance. Often featuring intricate lace detailing or delicate beading, they create a refined look that is perfect for any style of wedding, from formal to casual.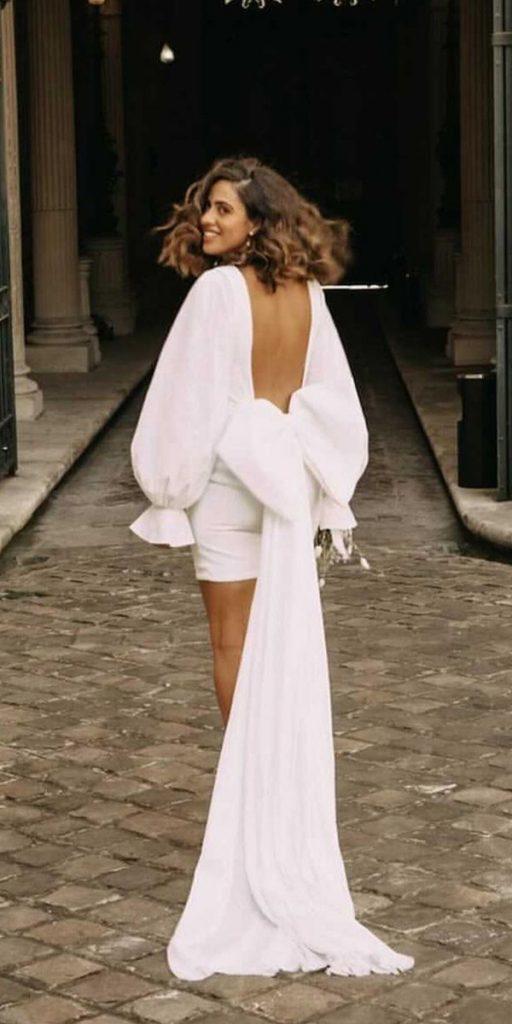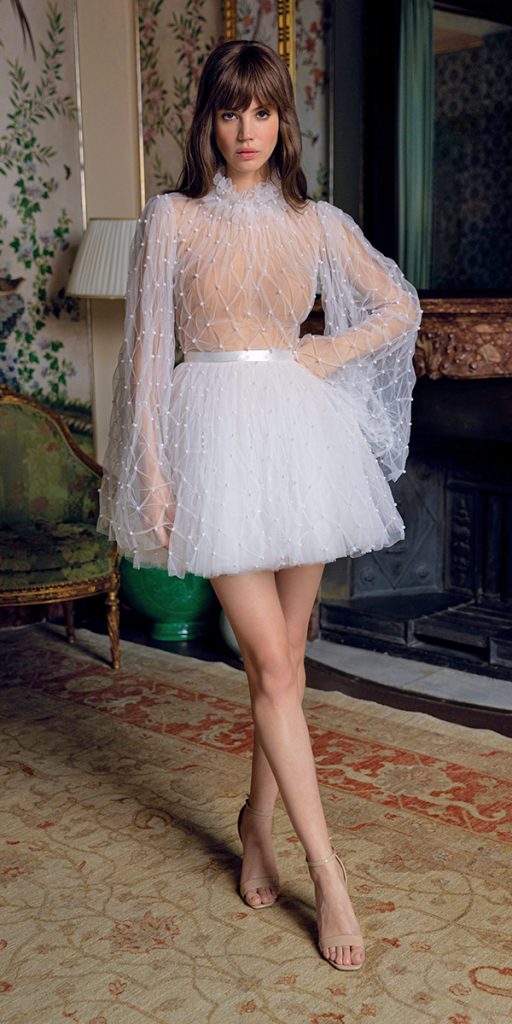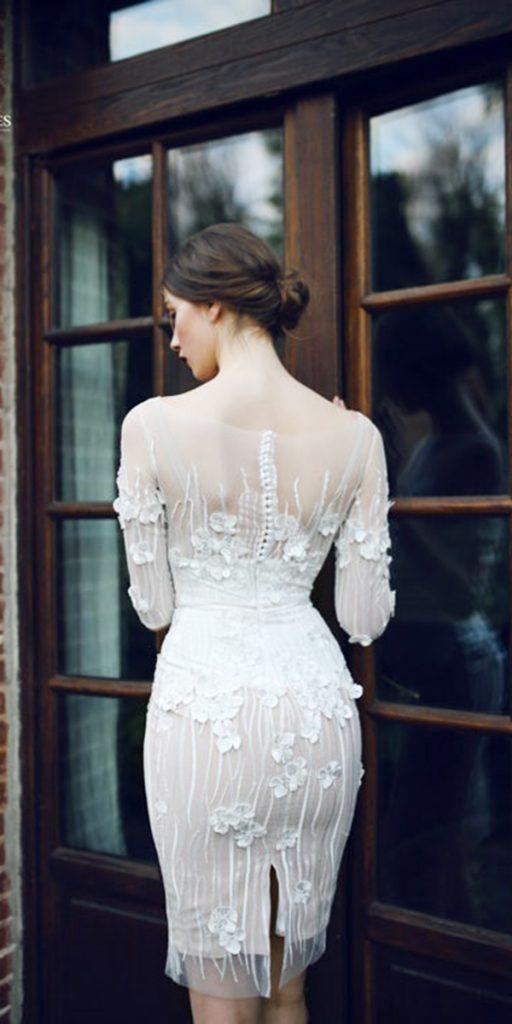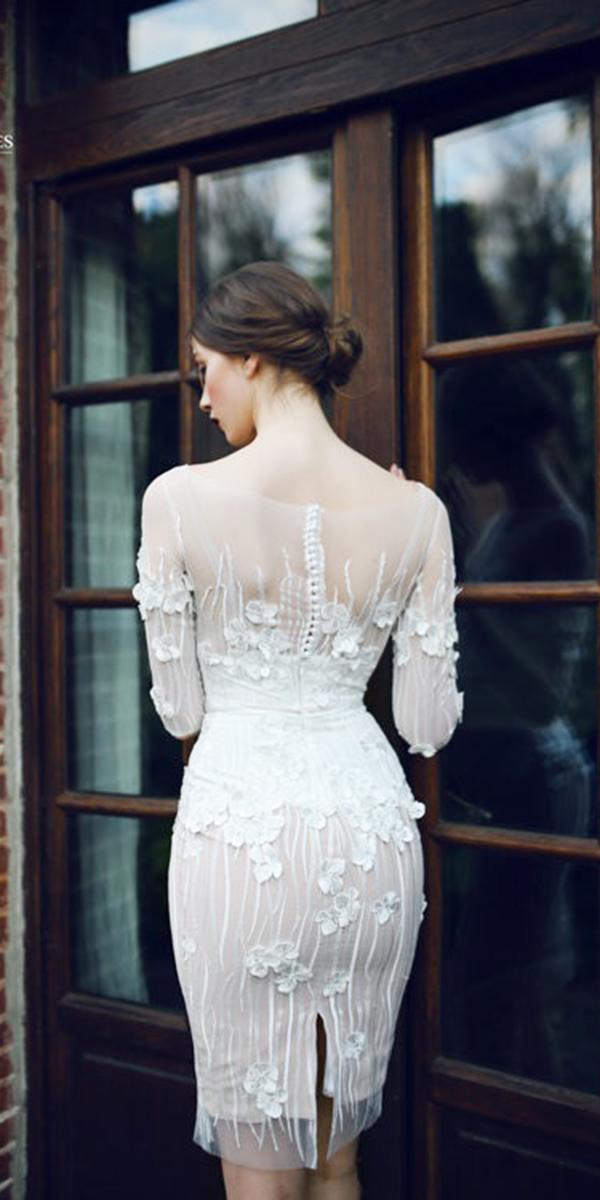 Short ivory wedding dresses are a romantic and elegant choice for brides. The subtle color variation adds a touch of warmth and softness to the dress, creating a dreamy and ethereal look.