Wedding lingerie may not be the first thing on your mind when you think about your wedding, but it is an important necessity for every bride. You certainly do not want to wear your everyday lingerie for your wedding, you want something that will compliment your wedding dress and help accentuate your gorgeous figure. As well, you want a little something extra special to make you feel sexy and beautiful on your big day.
So how do you go about shopping for bridal lingerie? We have asked top bridal consultations for their expert advice on how to shop for bridal underwear. You can't just walk into the lingerie department and pick out any old undergarments. You want something soft and feminine yet of course something that has the proper support needed to flatter your figure.
As well, you need undergarments that are appropriate to wear under your wedding gown. You don't want a bra with straps with a strapless down. Nor do you want a bright red bra under a white lacy gown. Follow our helpful advice on how to shop for wedding lingerie that will make you look and feel sexy and confident on your wedding day!
Consider your wedding gown style
♥ Strapless Wedding Gown
If you have a strapless wedding gown, you should wear a bustier which will give you plenty of additional support to prevent your dress from sliding or slipping and causing an embarrassing wardrobe malfunction. A busier is basically a corset that is from hugging and cinches at your waist.
♥ Halter Style Wedding Dress
Halter gowns are very stylish and elegant, but you obviously don't want your bra straps to be showing. If you have a halter-style gown you should opt for a convertible bra. The removable stages are customizable and can work with a variety of halter-style wedding dresses. Convertible bras also are made with an over-the-neck strap.
♥ Backless Wedding Gown
For a backless wedding gown, you should wear an adhesive bra as it will help enhance your bust. As well, the nude silicone cups will not show through your dress as they are practically invisible. And the best part about adhesive bras is that they are extremely easy to find in most lingerie departments or specialty stores.
♥ Mermaid Style Wedding Dress
If you have a mermaid wedding gown, shapewear is the best solution as mermaid gowns are form-fitting. Shapewear, or Spanx, will be your best friend on your wedding day as it will help hold everything in place so you can feel confident in your choice of wedding lingerie. Bonus tip: Shop for shapewear that does not have VPL (visible panty line) as this will defeat the purpose of its form-fitting style!
♥ Wedding Dress With a Deep V-Neck
If your gown has a plunging V-style neckline, a regular bra will not work. Look for a low-cut bra designed with a cutout in the front that will fit your gown. Worst case, you can use fashion tape to hold your dress in place! A V-neck dress can be extremely sensual and appealing, but you want to keep your "girls" in place!
♥ Thin Fabric or Slinky Style Wedding Dress
If you have a slinky, or thinner fabric, a wedding gown, or full-body shapewear will be your best friend! Invest in form-fitting nude full-body shapewear as it will appear both slimming and seamless under even the slinkiest wedding dress!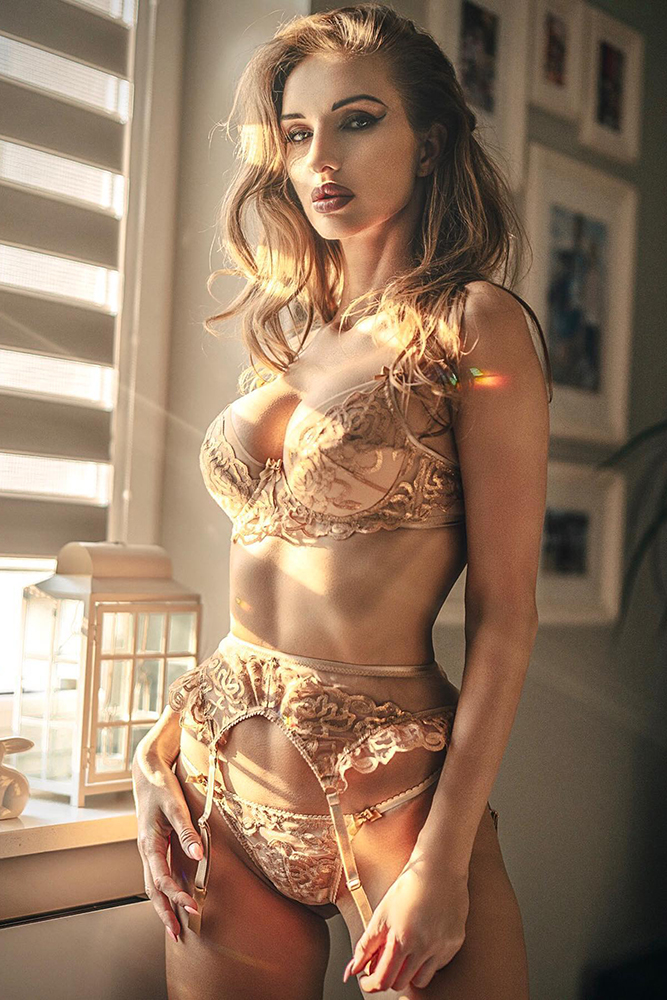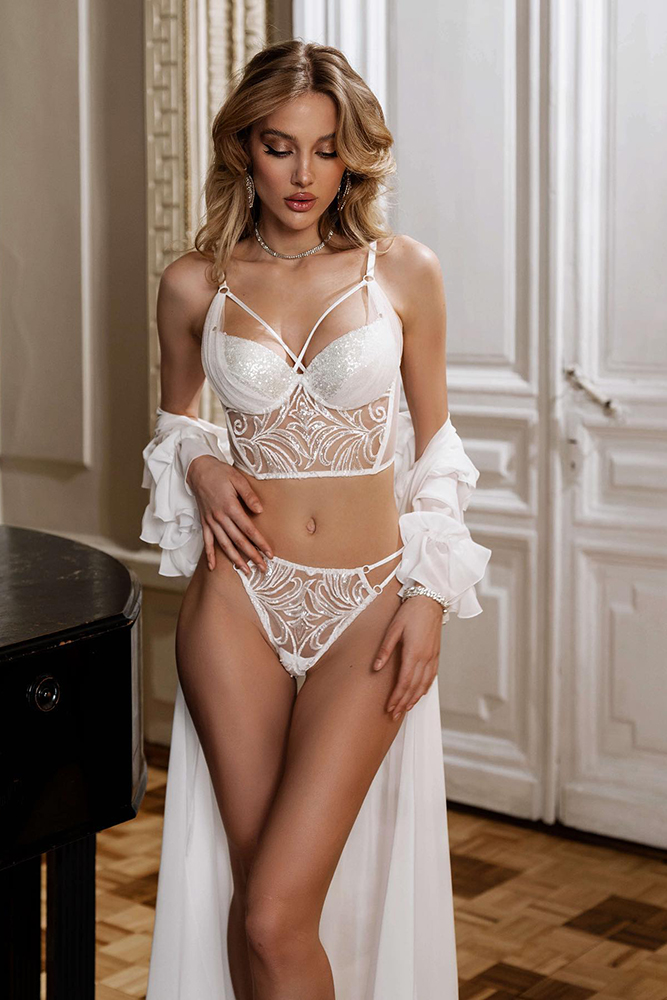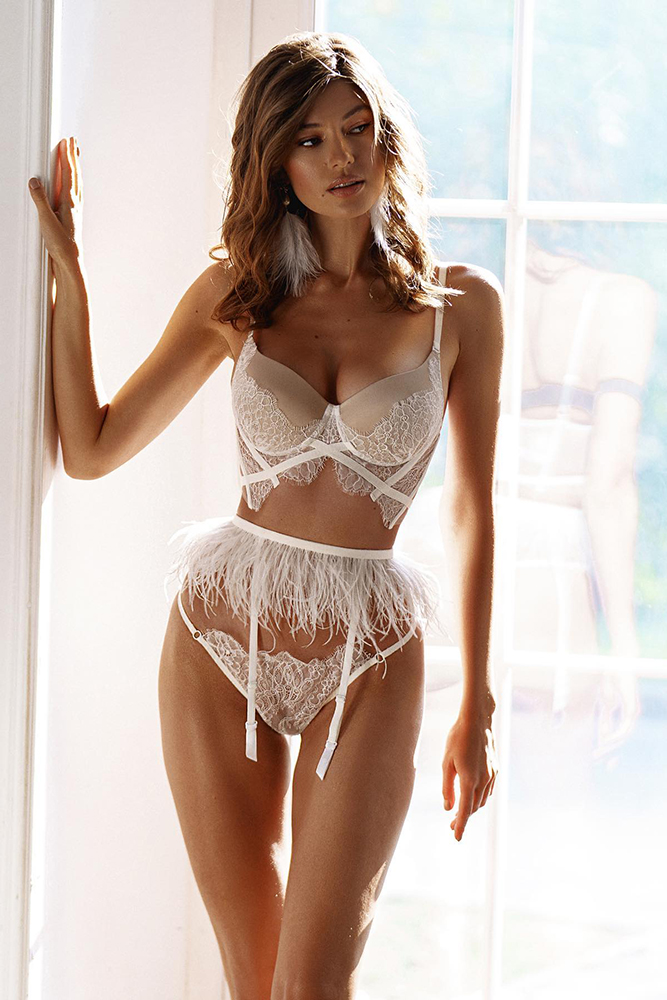 If possible, have cups or a corset sewn into your wedding gown
For dresses that have an intricate neckline or silhouette, you can ask your bridal consultation if it's possible to have a bra or corset sewn into your gown to offer support instead of wearing separate lingerie.
Don't Shop For Wedding Lingerie Until You Have Purchased Your Dress
Of course, you will want to wait until you have made your final dress selection before you purchase your wedding lingerie. You don't want to buy a standard bra if you end up with a strapless gown. Most bridal salons sell specialty lingerie for brides to be so you can most likely find what you need where you have purchased your dress. If not, you can go from there and never hesitate to ask your bridal consultant for her input.
You do however want to wear appropriate lingerie when you go dress shopping. Obviously, you don't won't know what style bra you will need until you have purchased the dress, but you don't want to be caught wearing old tattered under while trying on bridal gowns. Our expert advice is to wear a nude-colored strapless gown while trying on bridal dresses.
Additional Tips
As for color, a lot of brides opt for nude lingerie as it's neutral. However, as long as your dress isn't too sheer, you can go with white or ivory-colored lingerie.
For those with thicker thighs, you can purchase full-body or bottom shapewear that ends below your knees.
If you are small-busted, ask your seamstress to add a roll of fabric to the bottom of your bra to give you added lift and support.
If you have a flat derriere, you can wear padded panties to add some extra curve
If you wish to flatten your tummy, a core is an excellent option.
Wear what makes you feel comfortable. If you prefer simple lingerie that will serve its purpose, by all means, that is what you should wear. You can save the sexy. Lacy bridal lingerie for later in the evening.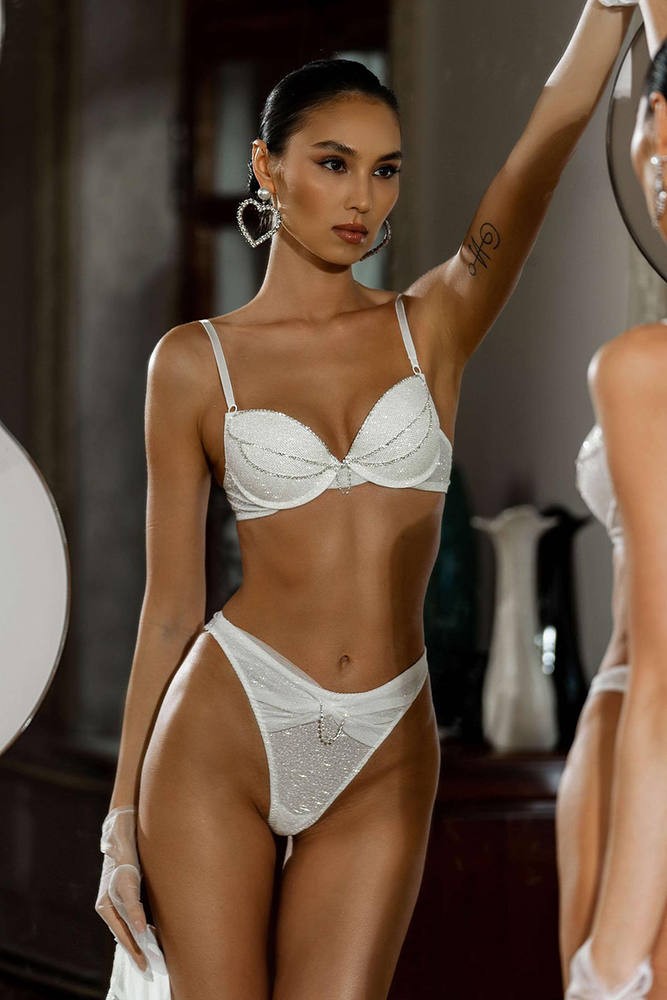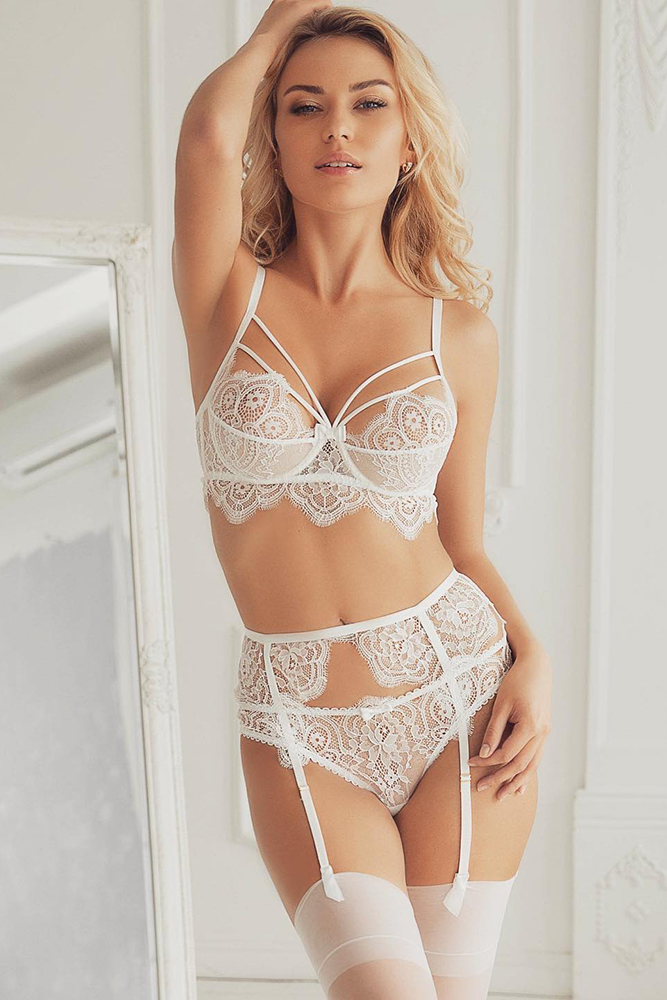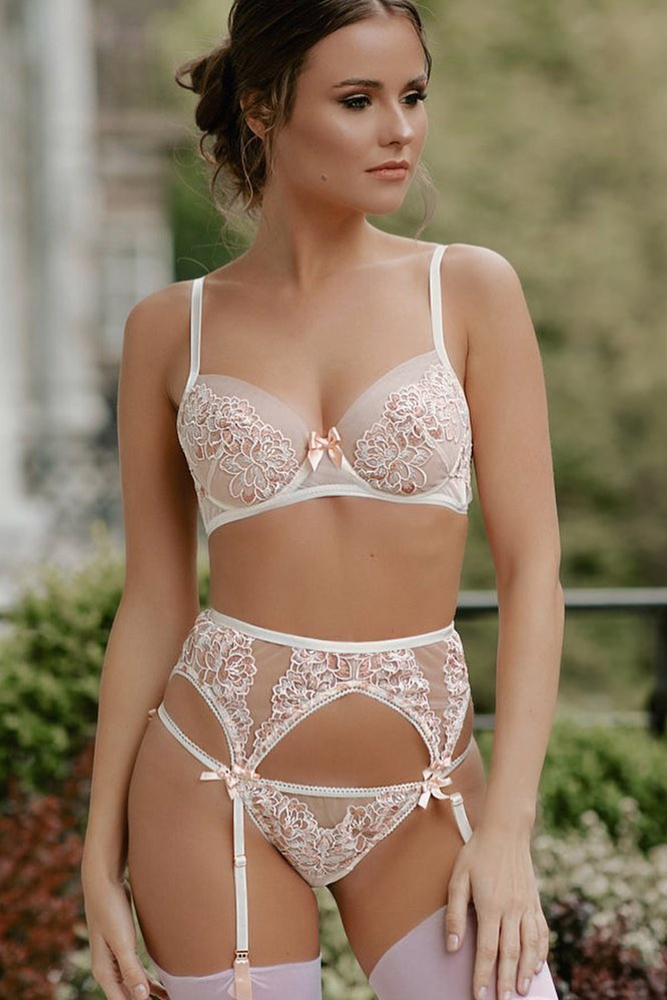 Everything you should know about choosing wedding lingerie!

We hope you keep these handy tips in mind when shopping for your bridal lingerie! Most importantly, wear what is most function-able for your bridal gown and what makes you feel comfortable!