Simple wedding dresses are perfect for modest brides. Such dresses don't have any embellishments and hand-beaded details. But due to their design, material, and lines, they become so popular among most brides. Sometimes simple things can make us the most charming and happiest ones.
We've tried to help you to find your dream dress. Look here at these stunning simple boho, rustic, lace, beach, short, low back wedding dresses. Who knows, perhaps here you will find the one you are looking for your wedding day. Happy Pinning!
We also had reached out to our friends, the wedding experts at Weddingforward to help us bring you Simple Wedding Gowns That Will Leave You Speechless. Are you ready?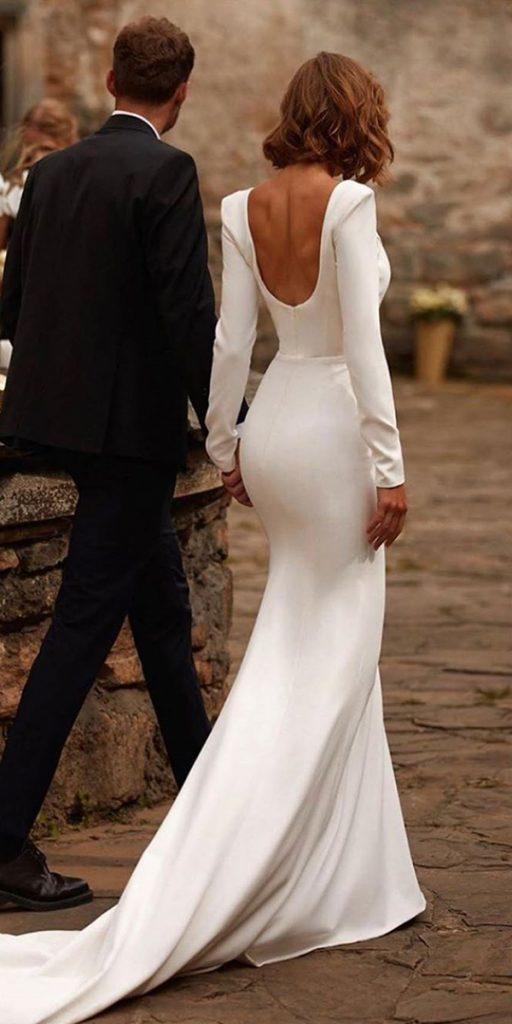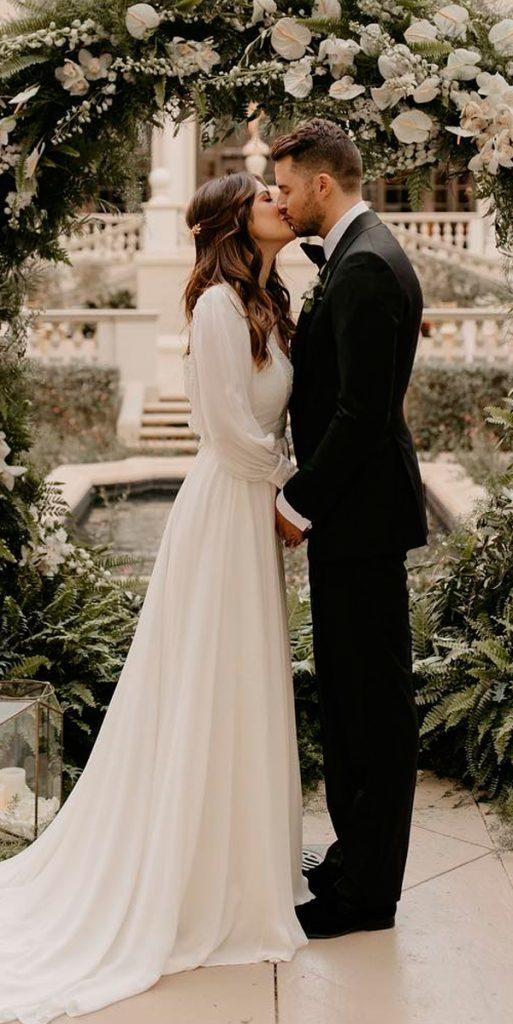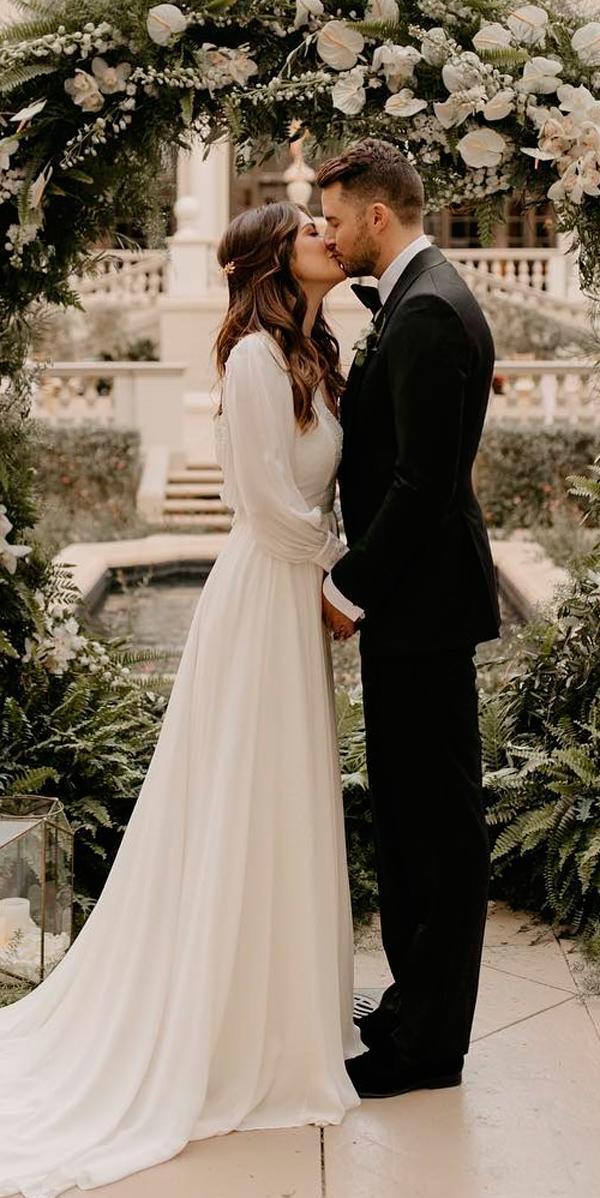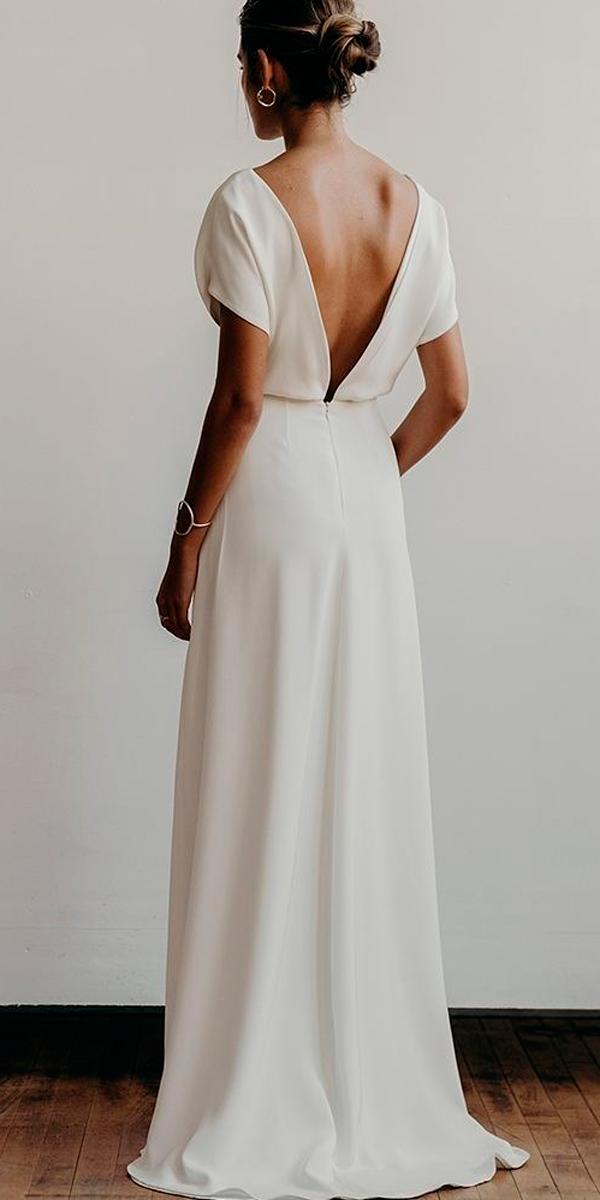 Simple Elegant Wedding Dresses
Simple elegant wedding dresses are the epitome of understated sophistication, blending clean and uncomplicated designs with luxurious fabrics and intricate details. These dresses are perfect for the bride who desires a classic and timeless look without the fuss of elaborate embellishments.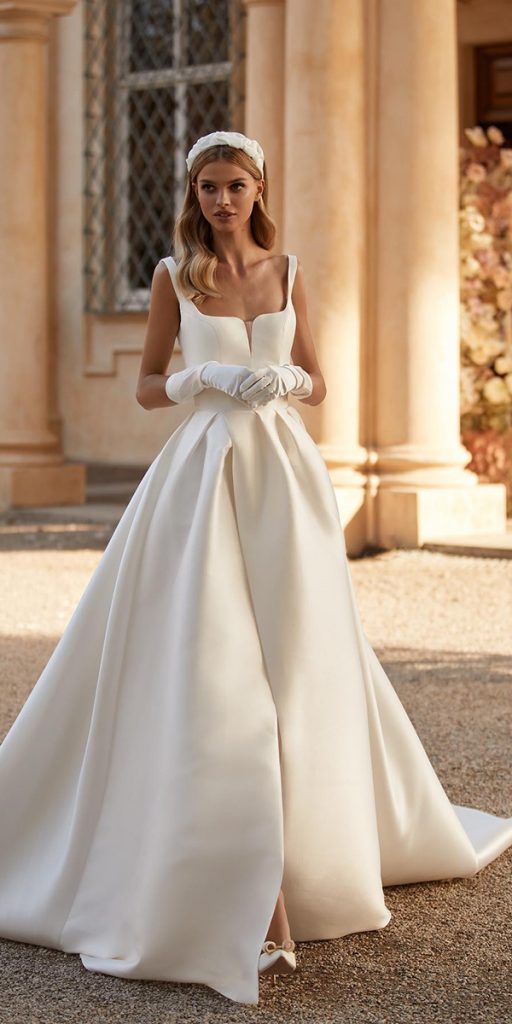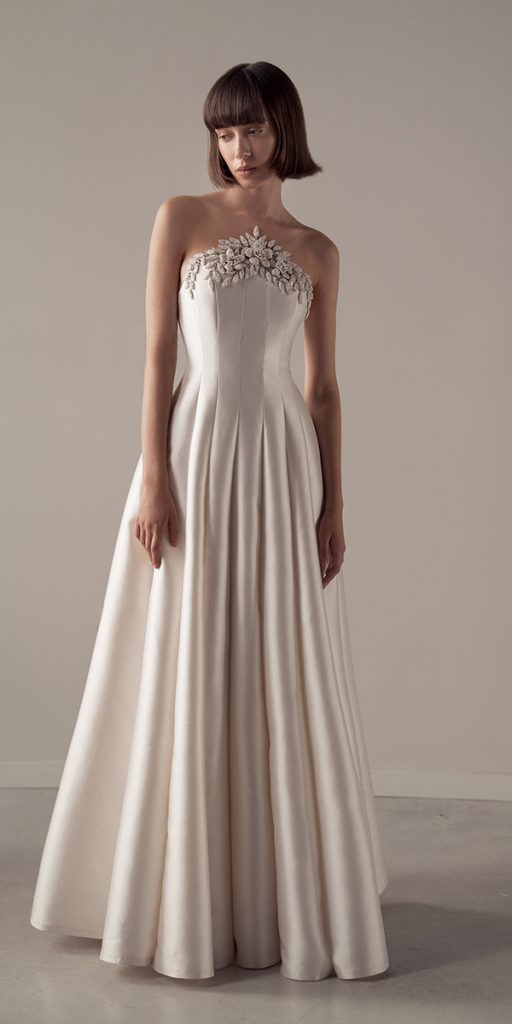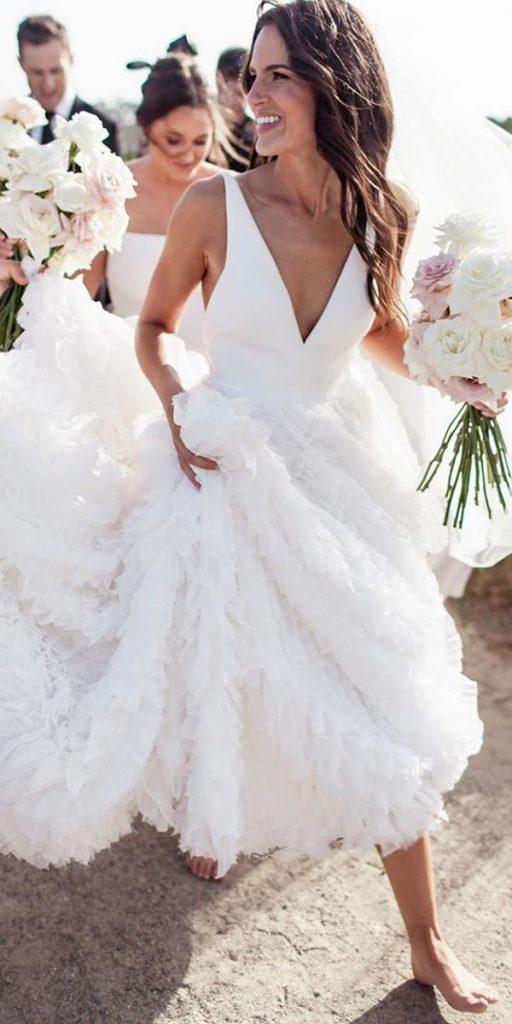 Classic simple wedding dresses exude timeless elegance, with their clean lines and understated details. They are perfect for brides who prefer a more traditional and sophisticated look. These dresses are a perfect choice for a formal and refined wedding celebration.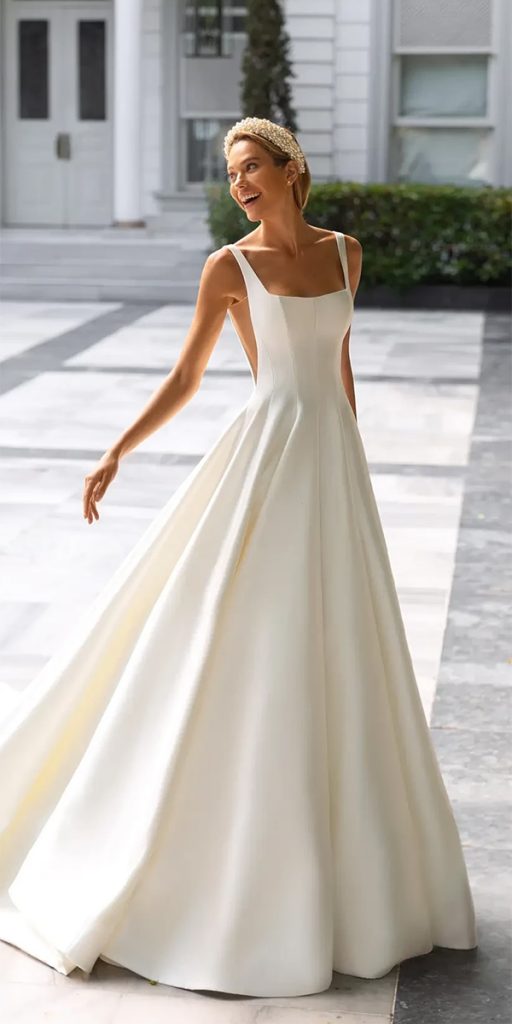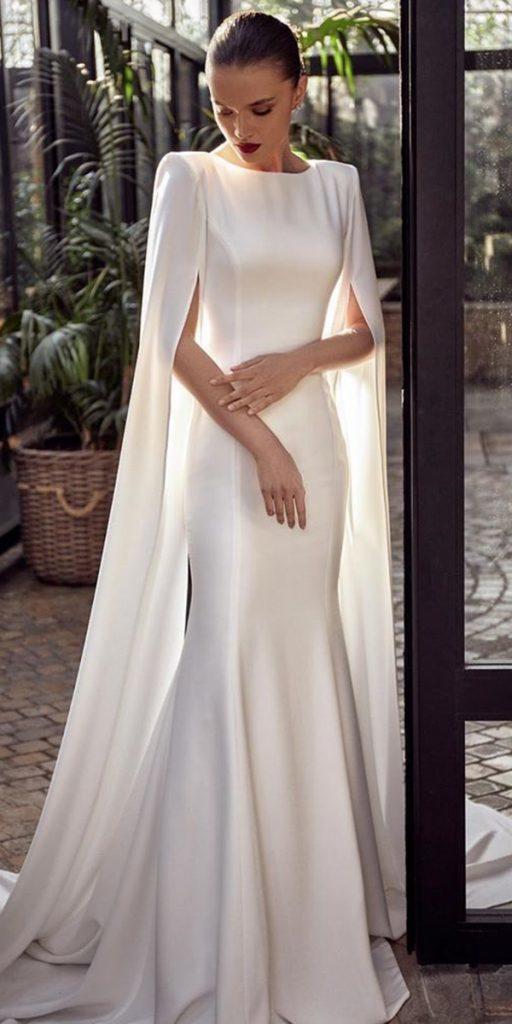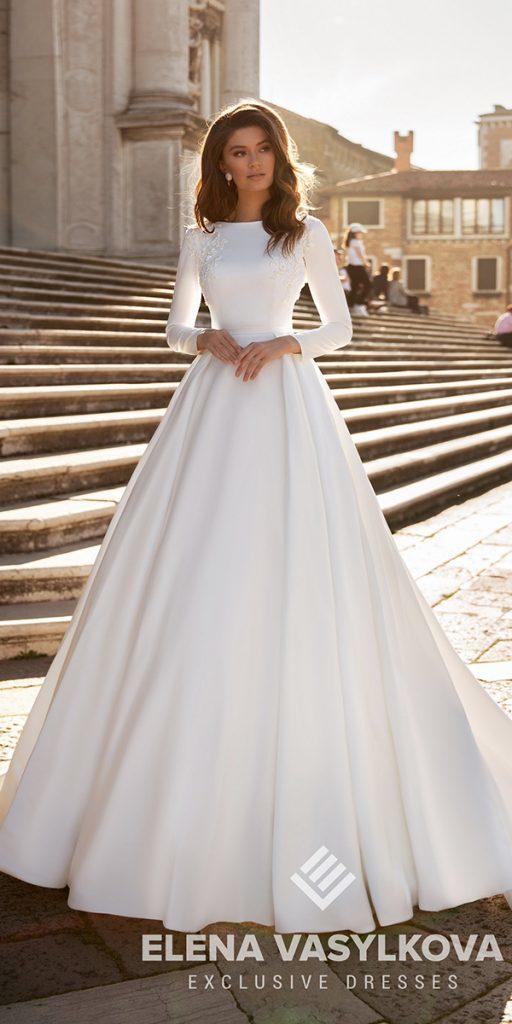 Simple wedding gowns with sleeves exudes understated elegance and sophistication, perfect for the minimalist bride who prefers a classic and timeless look. The addition of sleeves adds a touch of modesty while maintaining a formal aesthetic.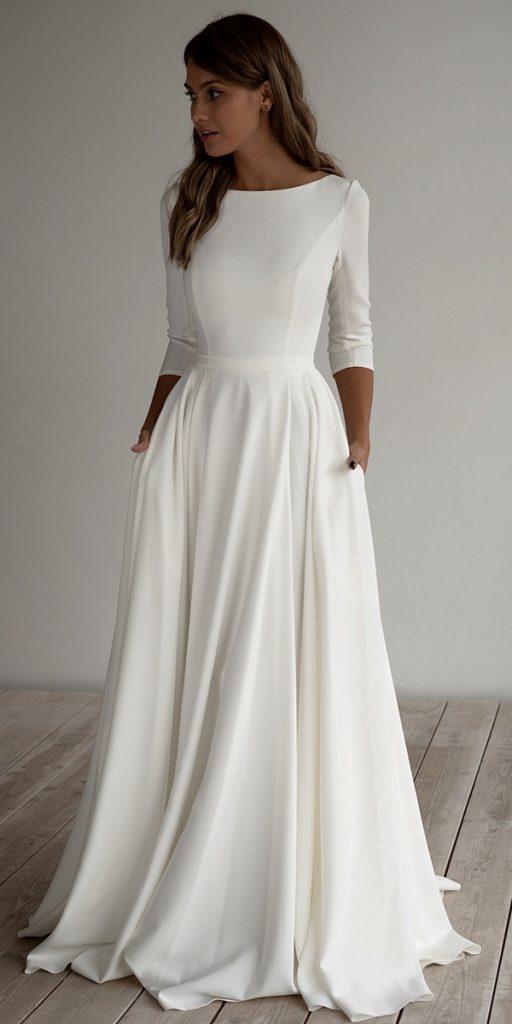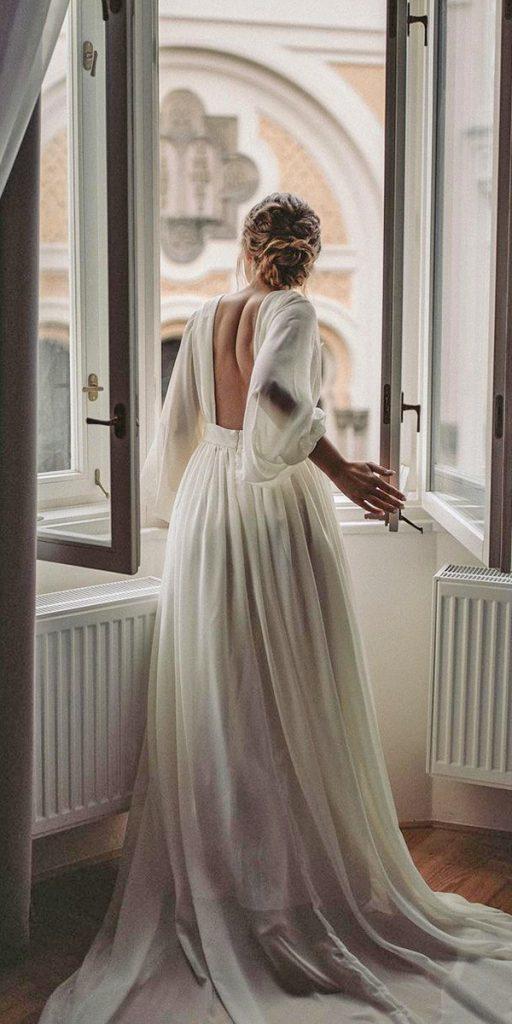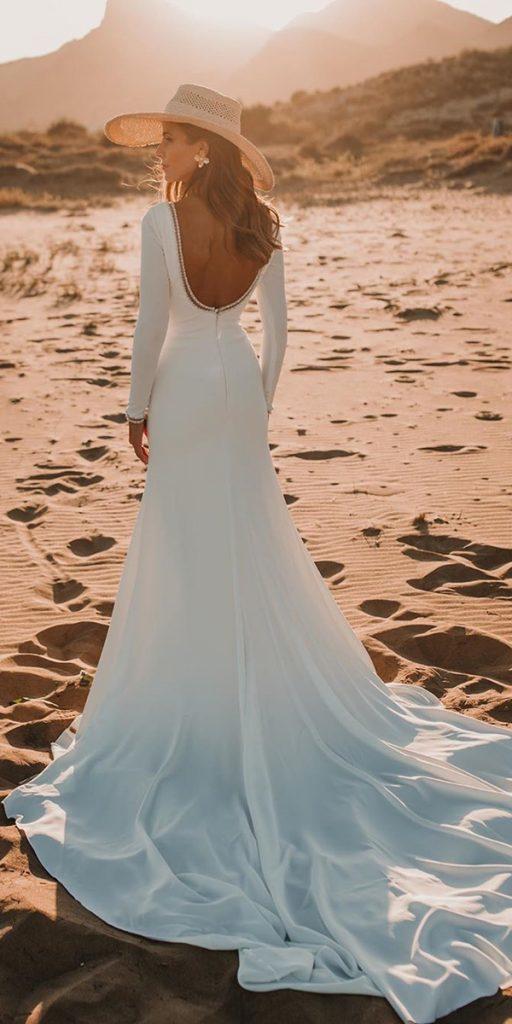 Backless Simple Bridal Gowns
Simple backless wedding dresses exude a timeless and sophisticated look, perfect for the modern bride seeking a touch of glamour. With minimalistic details and a focus on sleek, clean lines, these dresses showcase the bride's natural beauty and provide an elegant yet alluring option for any wedding ceremony.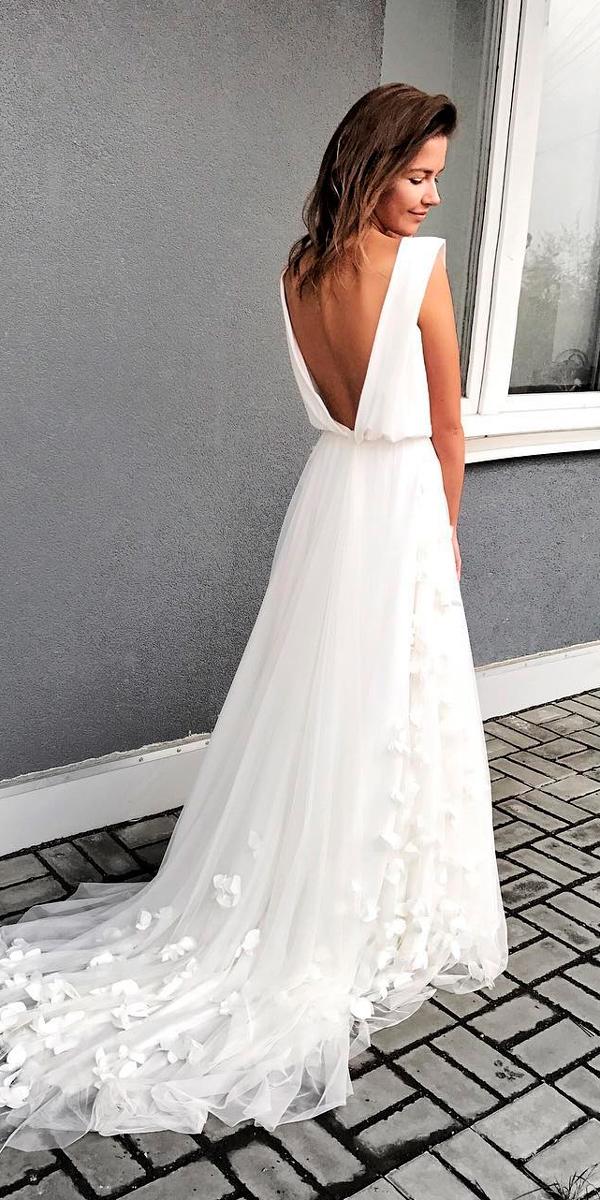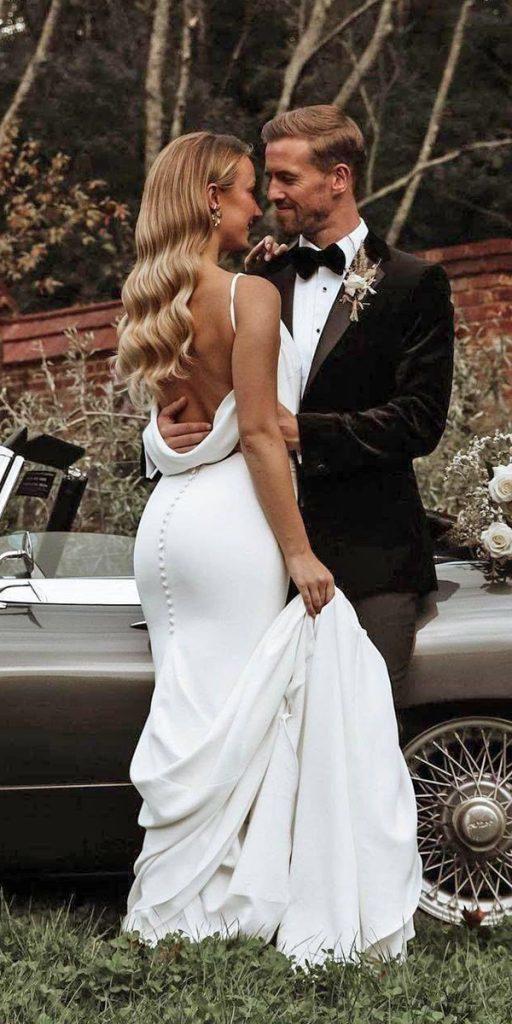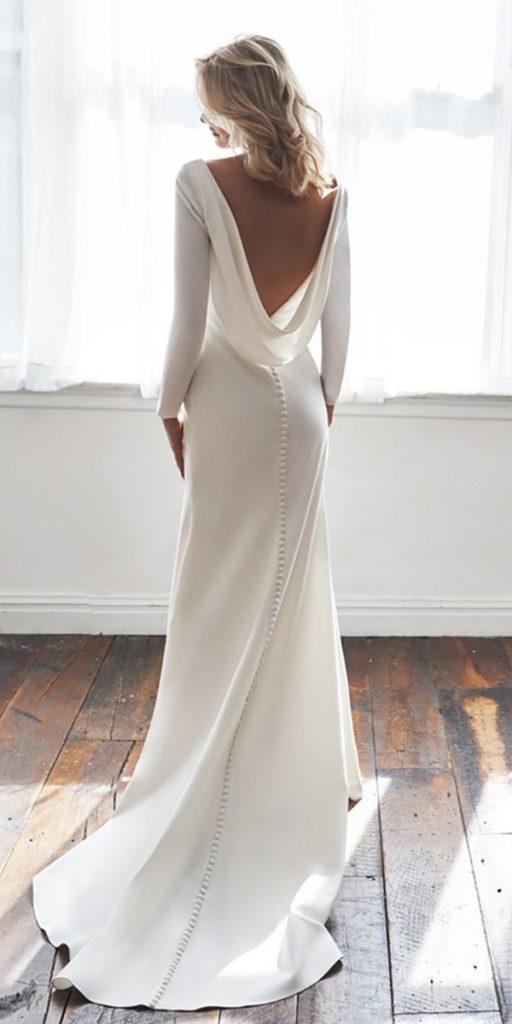 A simple beach wedding dress is an excellent choice for brides who want to keep it elegant and effortless. With lightweight fabrics, soft silhouettes, and minimal embellishments, these dresses create a timeless and understated look.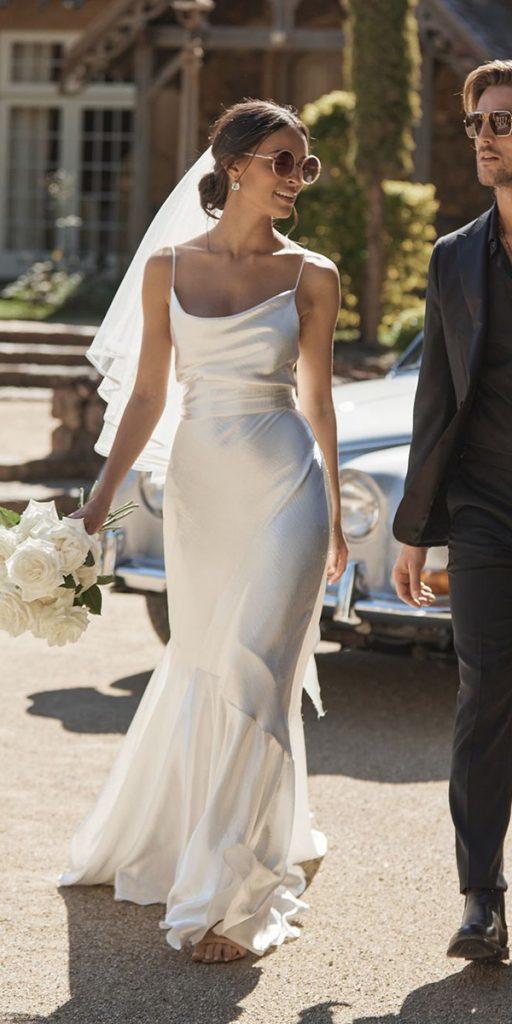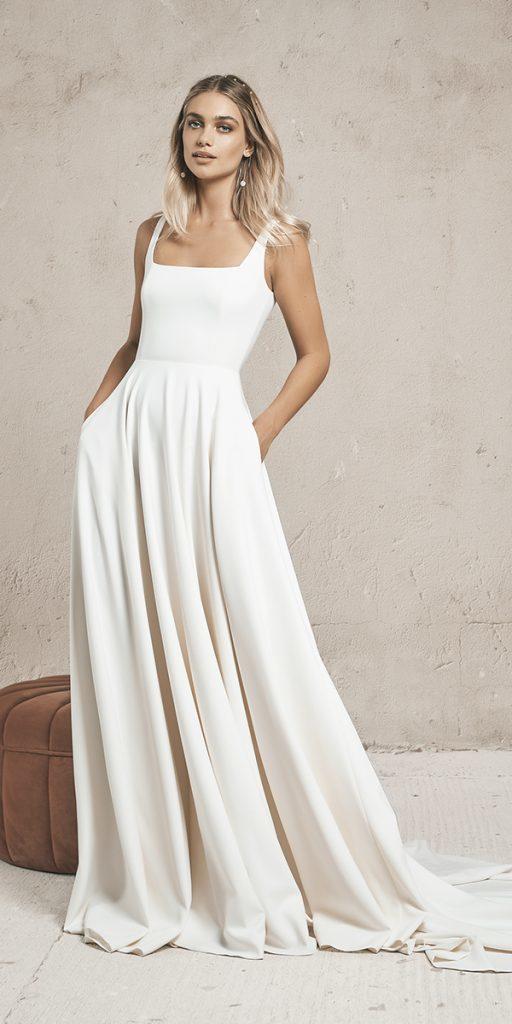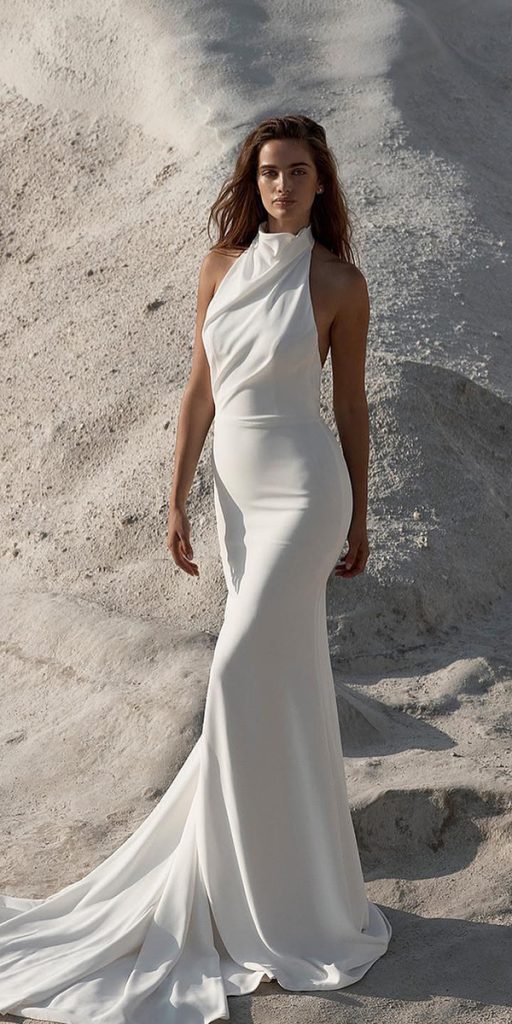 Simple satin wedding dresses offer a classic and luxurious aesthetic for brides. With a smooth and shiny finish, satin creates a sophisticated and elegant look. They are ideal for formal weddings and complement a variety of wedding styles and themes.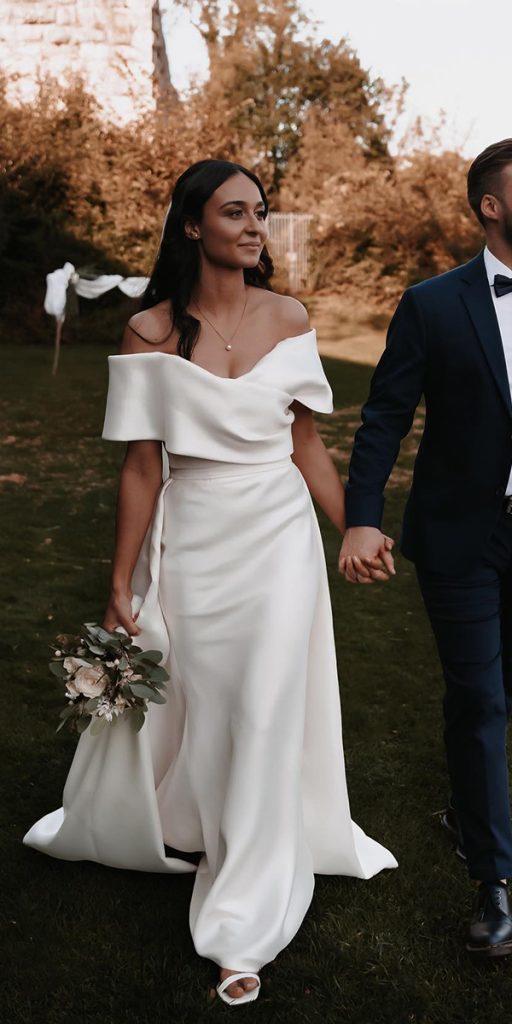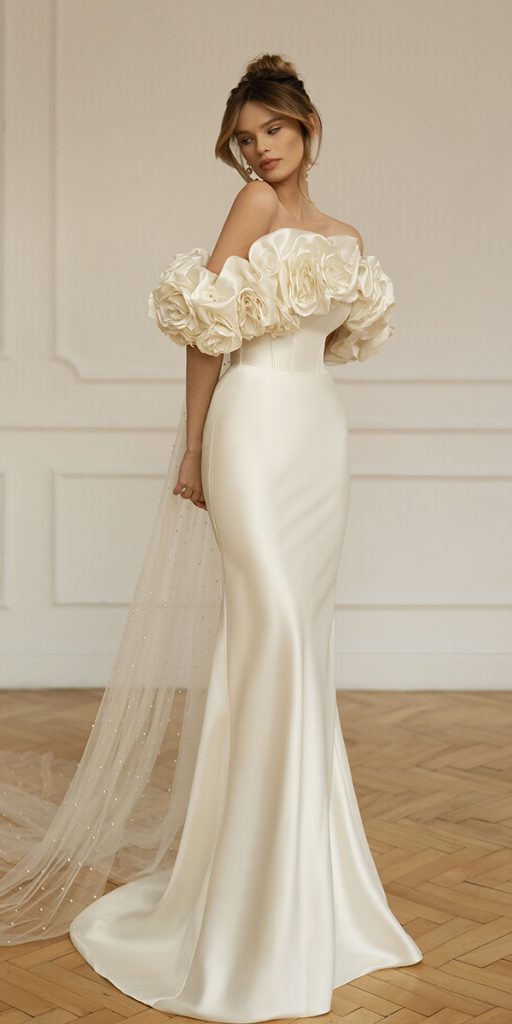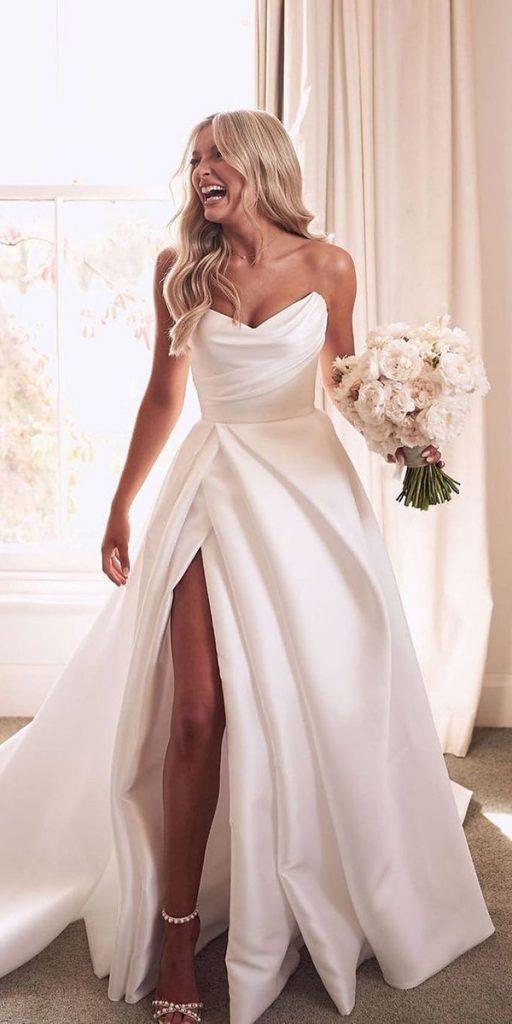 Simple plus size wedding dresses are designed to flatter and accentuate a curvy figure. They are perfect for brides who want to feel comfortable and confident on their special day without sacrificing style.