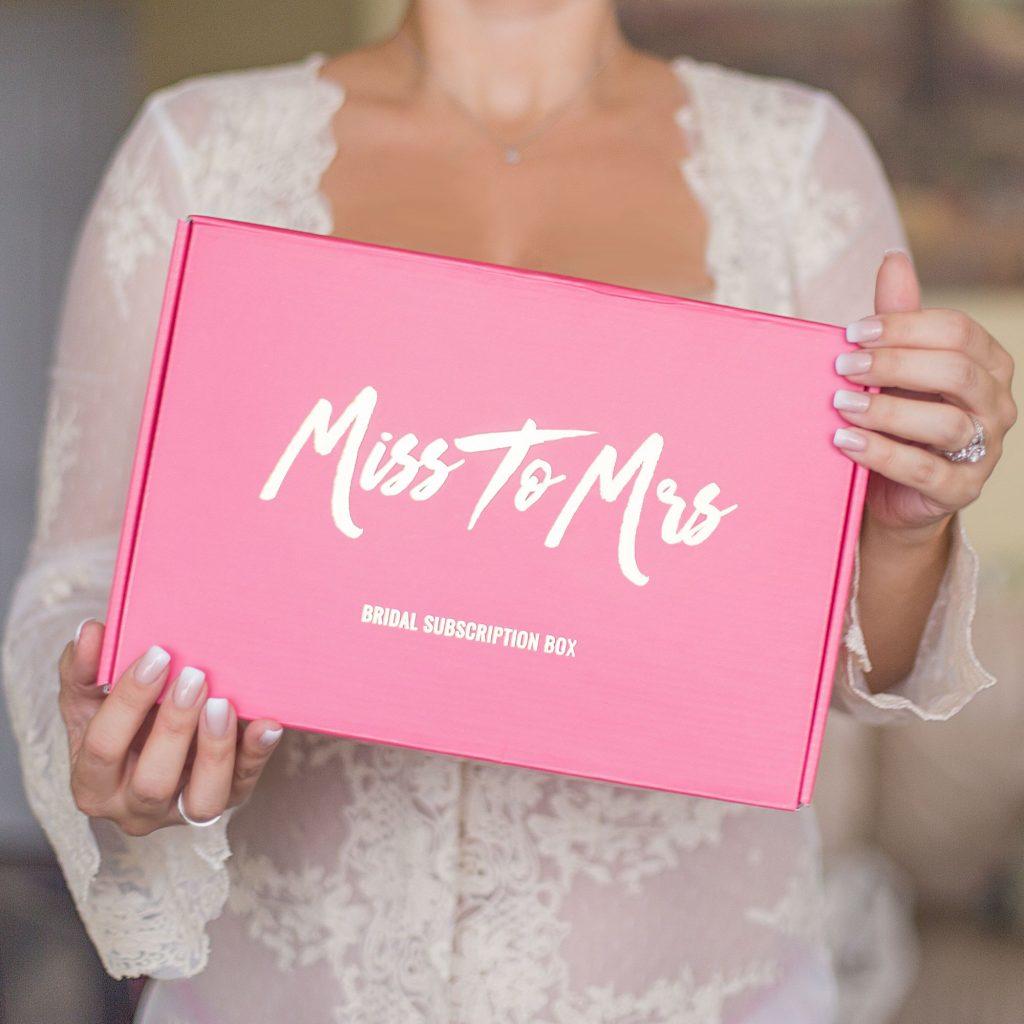 With how stressful wedding planning gets, there is something every bride-to-be needs to make the preparation journey easier. You need something to serve as a guide, and pamper you, even as you plan for the wedding. Our editors went on a hunt for services that meet these needs and one struck us. Although it doesn't replace the conventional wedding planner, it sure does a good job to keep brides-to-be on focus.
They managed to tick all our boxes, and we are glad to share our reviews! It's none other than the best of them all, the Miss To Mrs™ Bridal Box!
See our 8 reasons below!
Every Bride-to-be Needs It
Every bride-to-be deserves some ease during wedding planning. You get to have a series of parties, from the hen night to the bridal shower and all. But sometimes, you don't know how to start, or what you need for party and wedding. Miss To Mrs Box™ helps you shine. It's like the wedding planner in a planner. Guiding you through and presenting you with items that makes everything fun and seamless. Past boxes held items like robes, hairpins, necklace, wedding planning diary, tumblers for bridals shower, etc. These boxes are relevant for before, on and after your wedding day.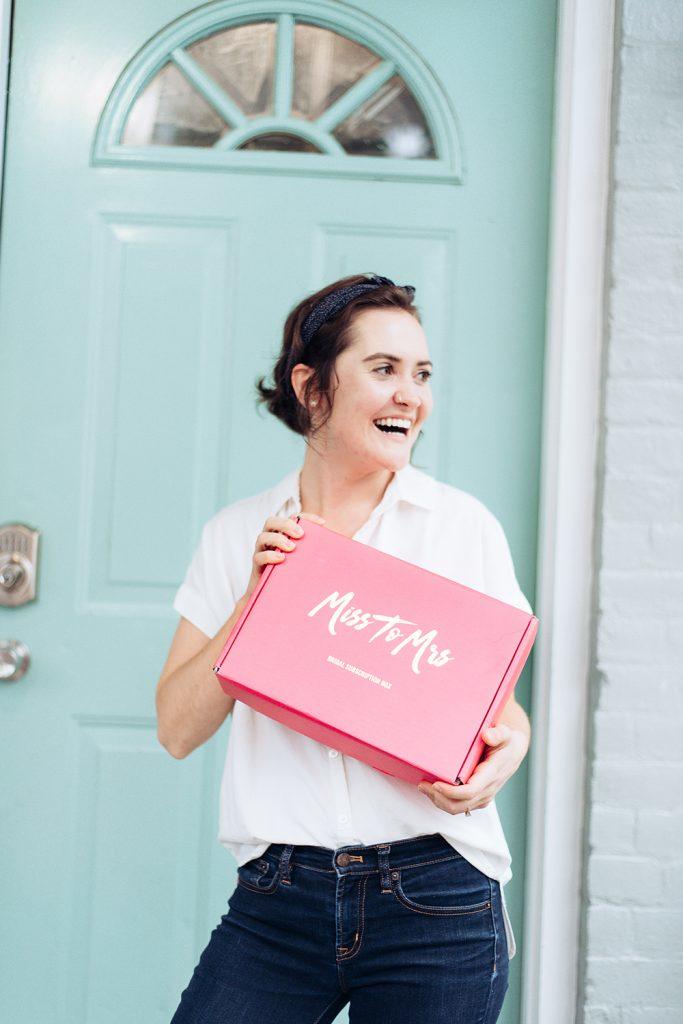 Subscription Options
The categories of boxes extend from planning and down to the honeymoon stage. This means that a person who just starts planning their wedding will begin from the planning box. And if you have only a little time left, you'd get only what's useful to you at that stage. You can get boxes monthly, every 2 or 3 months – customized plans are perfect for weddings in 2022 to 2024+ and even for those who hasn't yet decided on the date.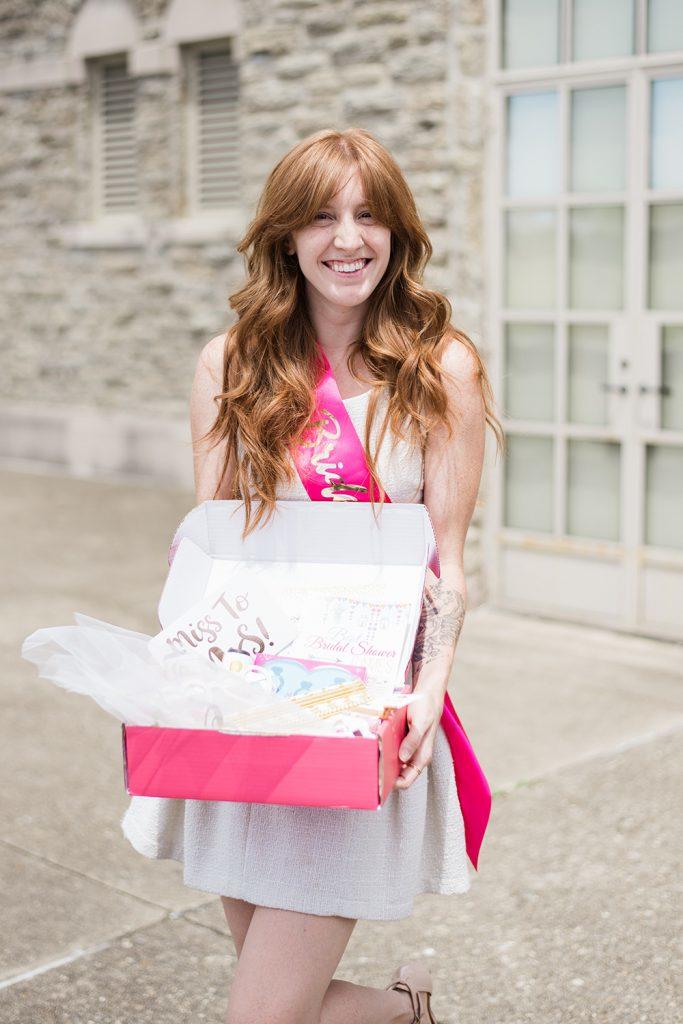 Tailored Plans
Let's say you have only about three months left to your wedding, Miss To Mrs™ has you covered. You can take advantage of the tailored plan. Simply subscribe to the three boxes plan, and put down your wedding date when checking in. They would curate the most appropriate items for you to suit your wedding.
In the event that you want the whole 6 to 8 box themes, even at 3 months to the wedding. Go ahead and subscribe for all! The tailored plan allows you to get boxes almost on a weekly basis, beginning with the planning theme. All these under three months to your wedding. You will miss nothing!
The Planning Bundle
Miss To Mrs isn't your average bridal subscription box. Beyond top-quality gift items and a customizable delivering schedule, Miss To Mrs™ showers you with an exclusive Planning Bundle of perks valued at over $200!
That's right, subscribe today and you'll get access to Miss To Mrs™ Planning Bundle designed to help you organize, manage, and save while planning your wedding.
Here are the items that you can look forward to.
The Boss Method Wedding Planning System – valued at $27
This digital wedding organization system provides you with expert advice right at your fingertips. In addition to tools and templates that help you plan your wedding on budget and on time, the Flutter Social team of Professional Wedding Planners will be standing by, ready to help you via weekly Live Q&As and private Facebook group.
Miss To Mrs™ Wedding Planning Guide – valued at $30
Keep things fun with this beautifully designed Wedding Planning Guide that breaks down the overwhelming task of planning your wedding into bite-sized, easy to manage segments. 
Exclusive Savings Portal – valued at $30
Exclusive membership means exclusive offers! Take advantage of unique discounts that other brides don't have access to. These great deals will help you save as you plan and celebrate.
As a Miss To Mrs™ member, you get a 20% discount code and earlybird access to sales and new products in Miss To Mrs™ Shop.
Name Change Service – valued at $30
Changing your last name should be a joyous occasion. Wedding Forward team makes sure that it is by taking the stress out of the process. Keep it simple by printing out their forms and easy-to-follow instructions
Effective Delivery System
Your first Miss To Mrs box ships just in 2 business days! You don't have to wait so long to get on with your wedding planning.
Themed Boxes
This is the beautiful part, as it keeps brides-to-be focused on what matters. From the inception of a wedding planning till after the wedding, there's an appropriate box. Miss To Mrs™ Box Bridal Subscription comes in 10 themes, all with exclusive content. These themes include "Let's plan this" for the pre-wedding plans. It has the "Ultimate Bridal Swag". Find also "It's Party Time", "Wedding Day Essentials", "Honeymooners", and down to "It's Official" themes. All these boxes contain appropriate items tailored to pamper you at each wedding stage, and even after.
Mrs and Mrs Inclusive
Yes, yes! Every item is neutral to every woman, and nothing too specific. This one we truly love, because of the inclusion, as lesbians will not be left out. Miss To Mrs Box™ takes care of curating the items so that it is friendly to every woman. Two brides' Double the fun!
Would We Recommend It?
Absolutely! And for a couple of valid reasons. Bridal subscription box from Miss To Mrs™ Box has the most perfect themes of all the services we tried. From the first box to the last one is curated with care. All the boxes contain trendy and useful items, and most times exclusive. They also deliver them to you in the exact order that fits whatever stage you are in wedding planning.
Also, it turns out that Miss To Mrs™ are the only ones who will serve you at your own convenience. With them, you can get your bridal subscription box sent out to you not only monthly. But almost every week, or even quarterly, depending on your preferences.
Last is the effective and fast delivery. In 2 business days, you have your goods with you.
And with every unwrapping, it's one more taste of heaven and unlimited fun for the bride. Brides love Miss To Mrs™ Box. You can either get it for yourself or gift it to a bride to be for only $37 per box! Brides deserve the luxury, functionality, and surprise from the Miss To Mrs™ Box!