Every mother of the bride wants to look dazzling at her child's wedding. So of course, she will need a stunning dress. That's why we have compiled a list of some of the most glamorous and stunning long mother of the bride dresses. This is just a sampling of some of the most beautiful mother of the bride dresses long length that are perfect for women in the prime of their lives! We have included a selection of both mother of the bride and groom dresses for all seasons and wedding venues.
Shopping for long dresses for mother of the bride should be a fun outing with you and your daughter or future daughter-in-law. Use these dresses as a style guide to help you find a dress that will flatter your figure as well as suit your style and taste.
Also, to be a supermother of the bride don't forget to download a free mother of the bride duties checklist!
Spring Mother Of The Bride Gowns
Check out these spring mother of the bride dresses. They are ideal for a garden, country club, or nature venue. With one of these sophisticated styles for 2023/24, you will be transformed into a sleek and stylish mother of the bride! The following mother of the bride gowns offer soft shades that are perfect for a Spring wedding. Add a floral headpiece to give it a more romantic vibe!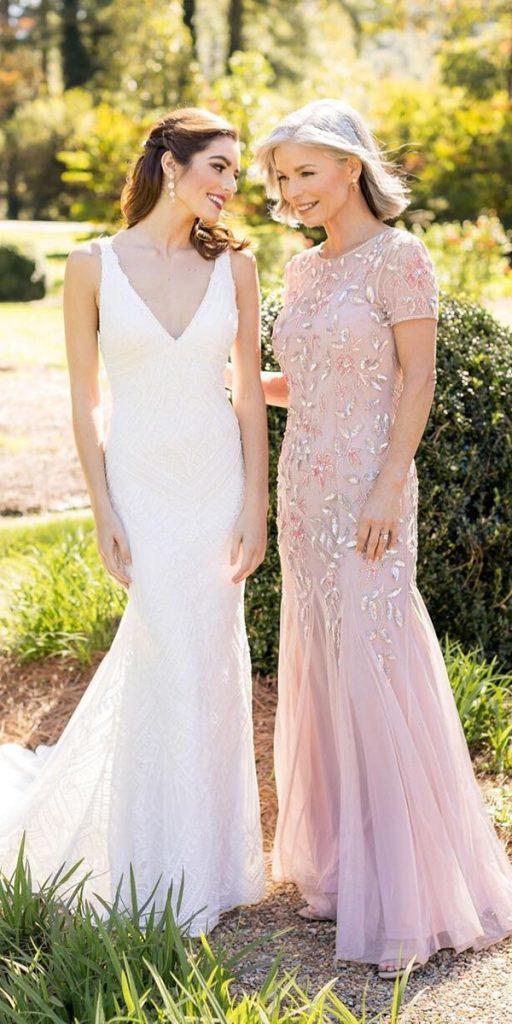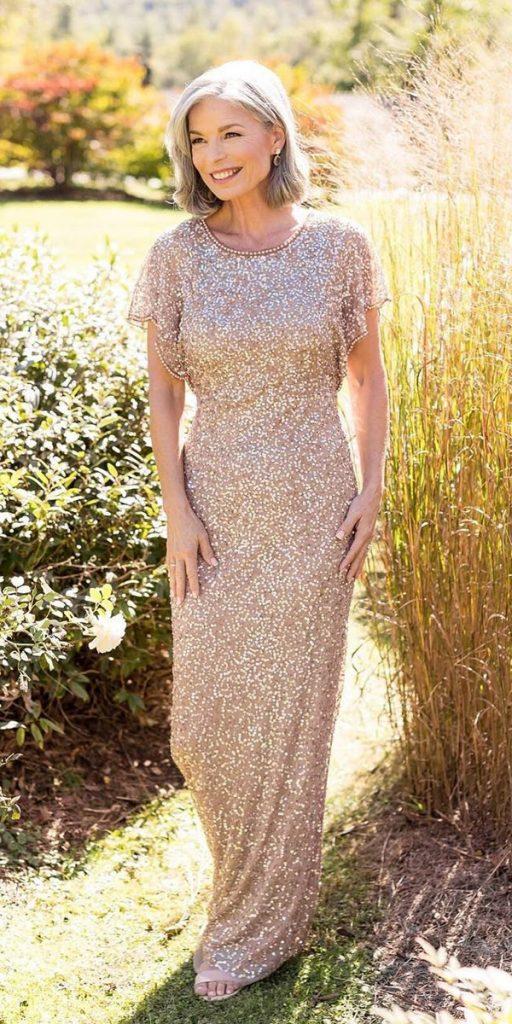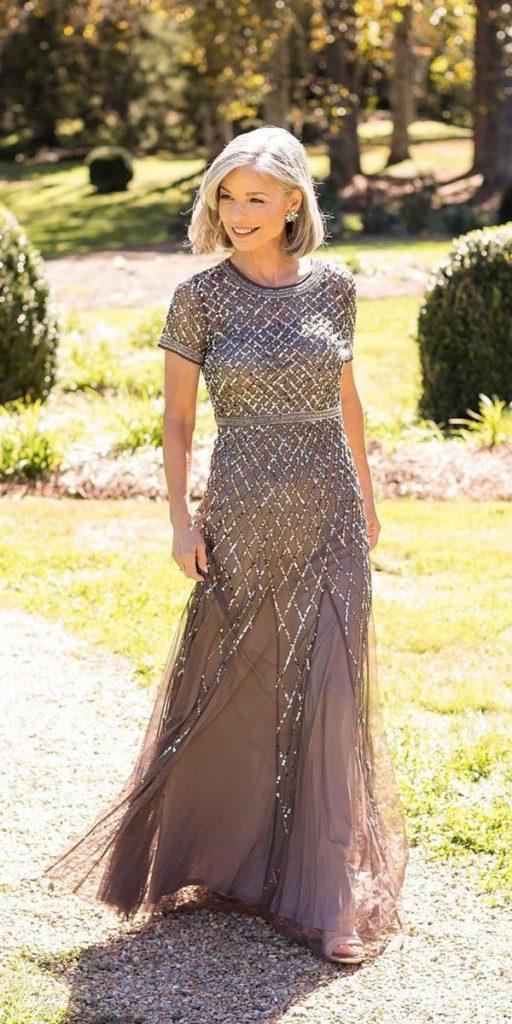 Summer mother of the bride dresses should always be light, airy, and smooth! Gowns with translucent fabrics, open shoulders, and deep cuts are very feminine and flattering! These dresses are just right for a beach wedding. Flowing, soft and airy gowns will give you an ethereal flare.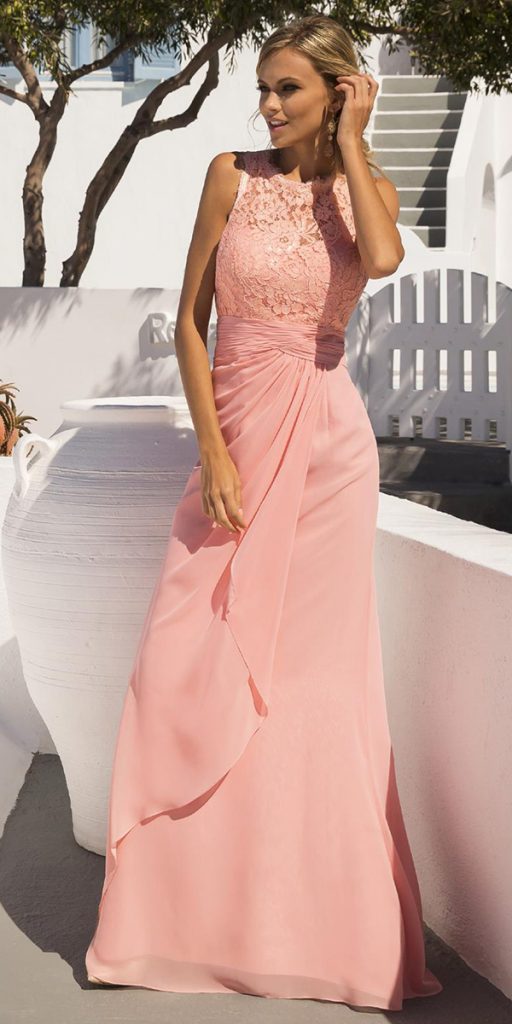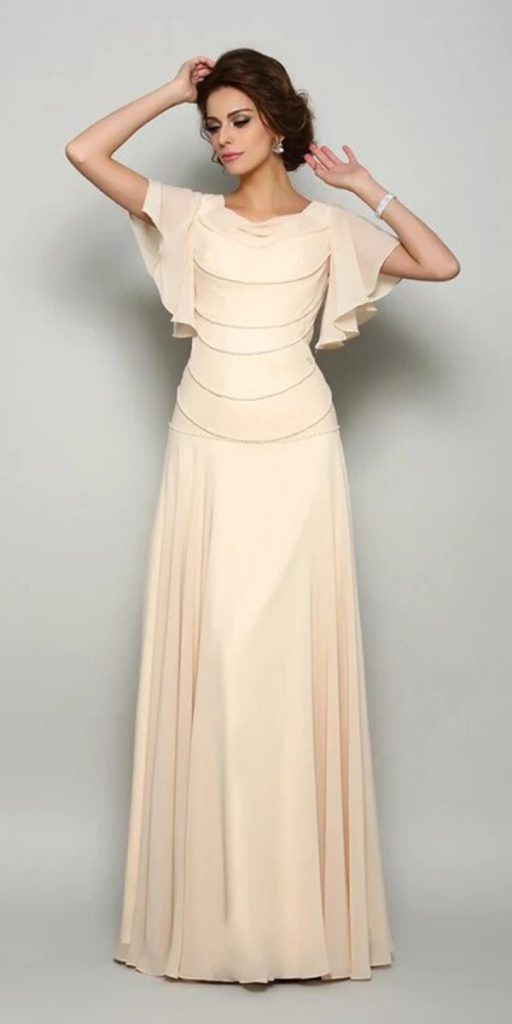 Fall Mother Of The Bride And Groom Gowns
Autumn is a perfect time for a backyard, farm, or vineyard wedding! Fall colors are spectacular for long mother of the bride dresses. From gorgeous reds to soft oranges to dark blue gowns, there are hundreds of breath-taking fall mother of the bride gowns!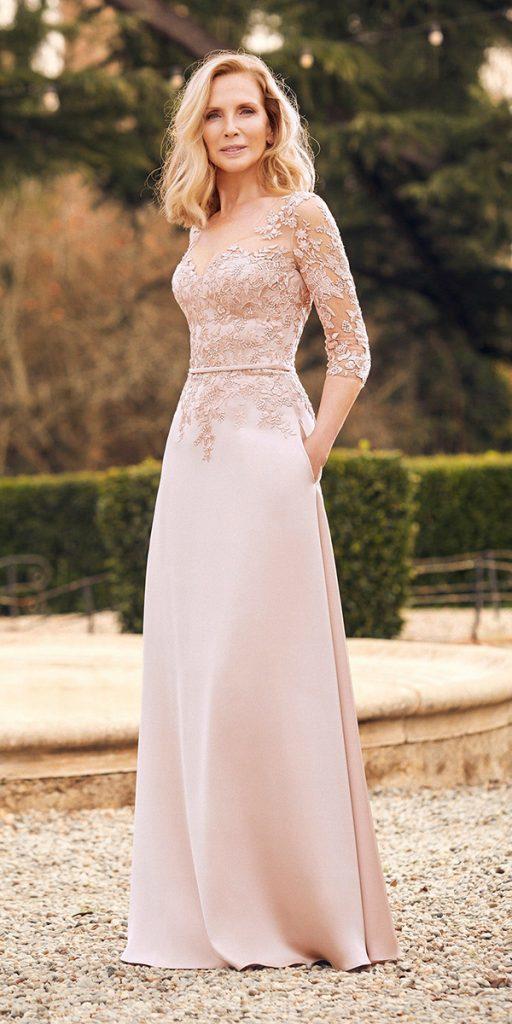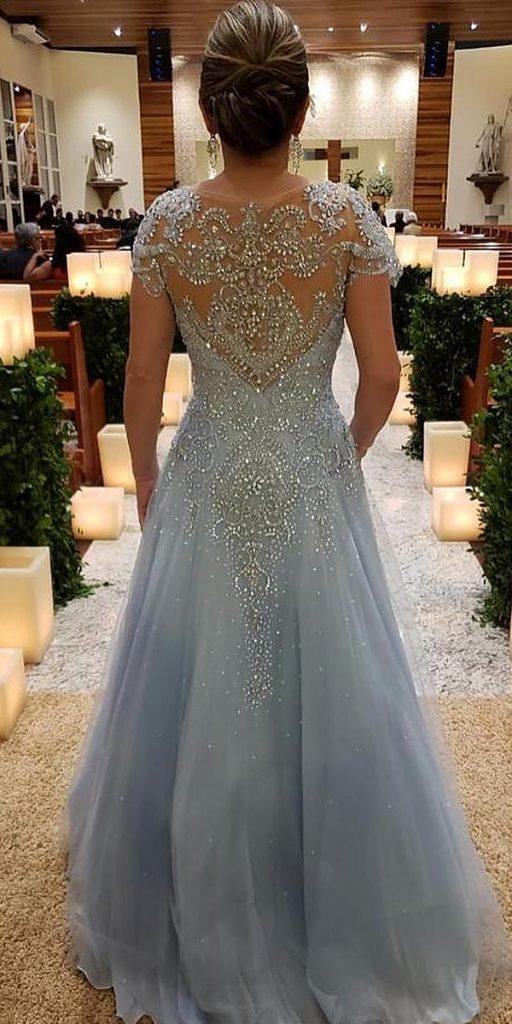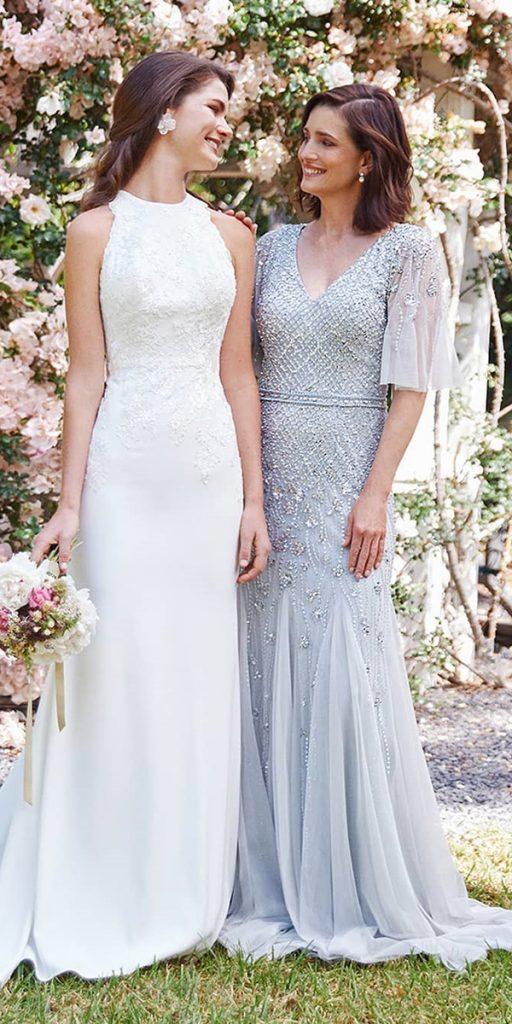 Winter Dresses For Mother Of The Bride
One of the main challenges of a winter wedding is to find a mother of the bride gown that is both stylish and warm. You shouldn't be afraid to opt for light-colored but mother of the bride gowns with a fur shawl or cape. This is quite stylish while keeping you nice and warm at the same time!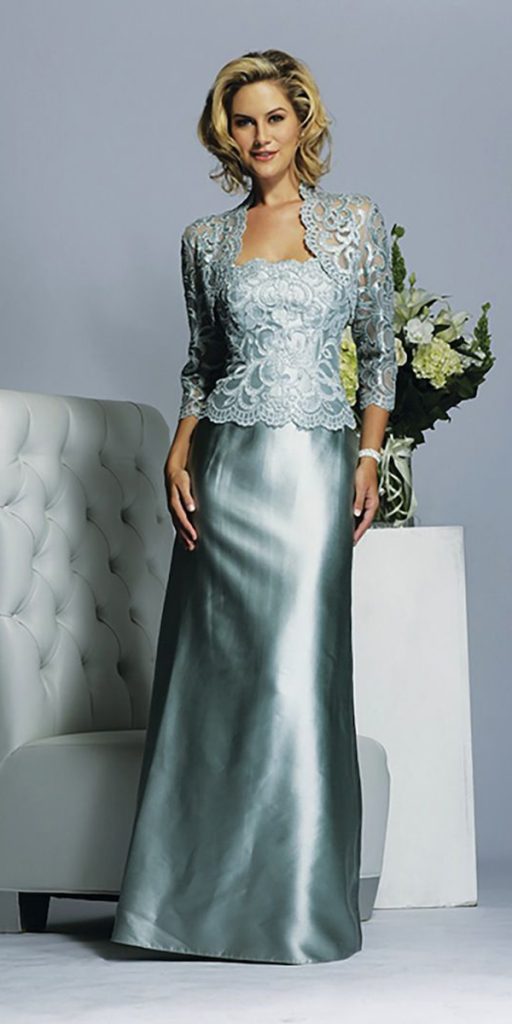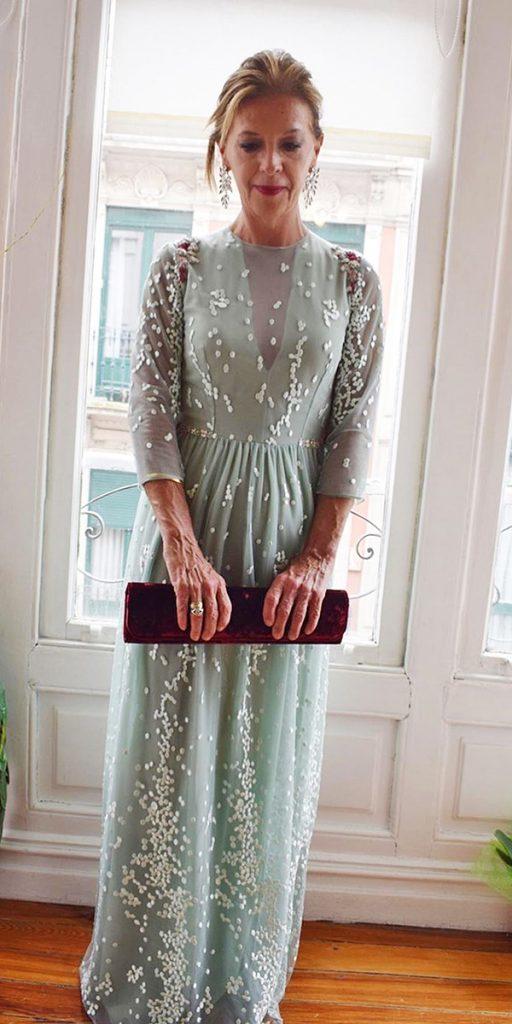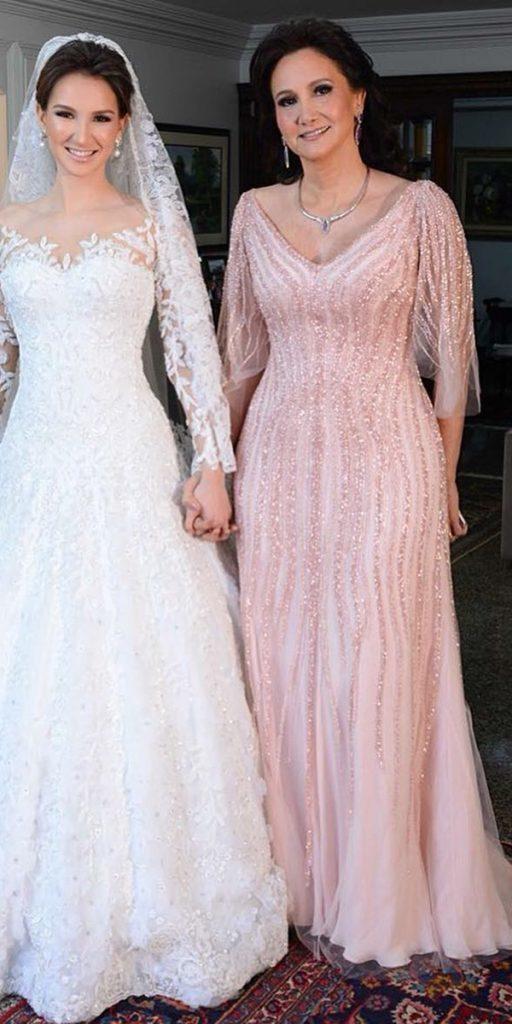 Elegant Mother Of The Bride Dresses
Elegant mother of the bride dresses embodies grace and sophistication. From sleek sheath dresses to flowing ball gowns, these ensembles ensure the mother stands out with poise and style on her daughter's wedding day, making it a truly memorable occasion.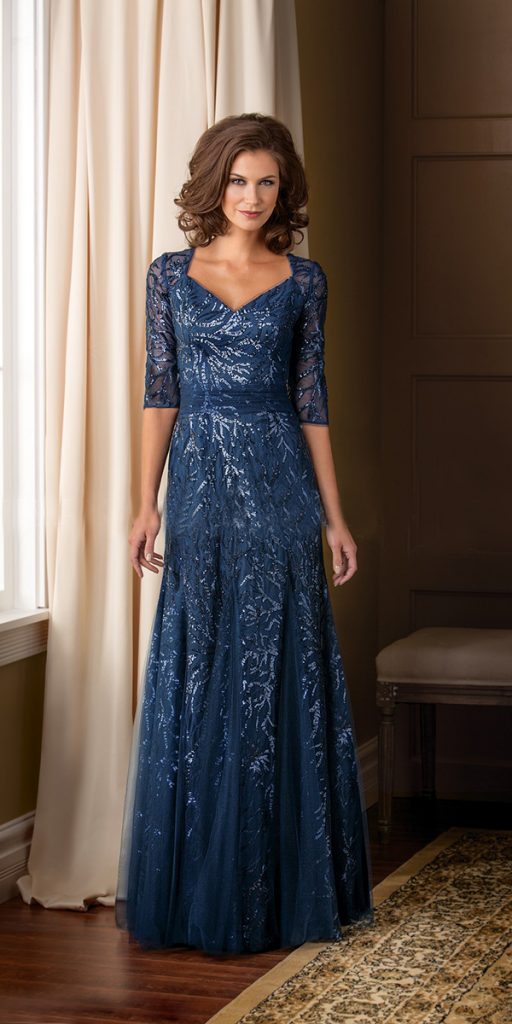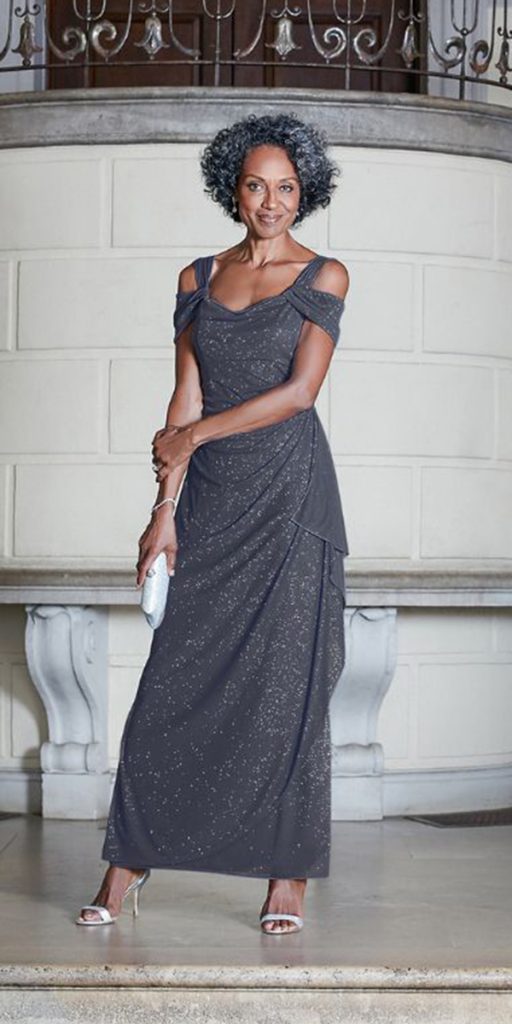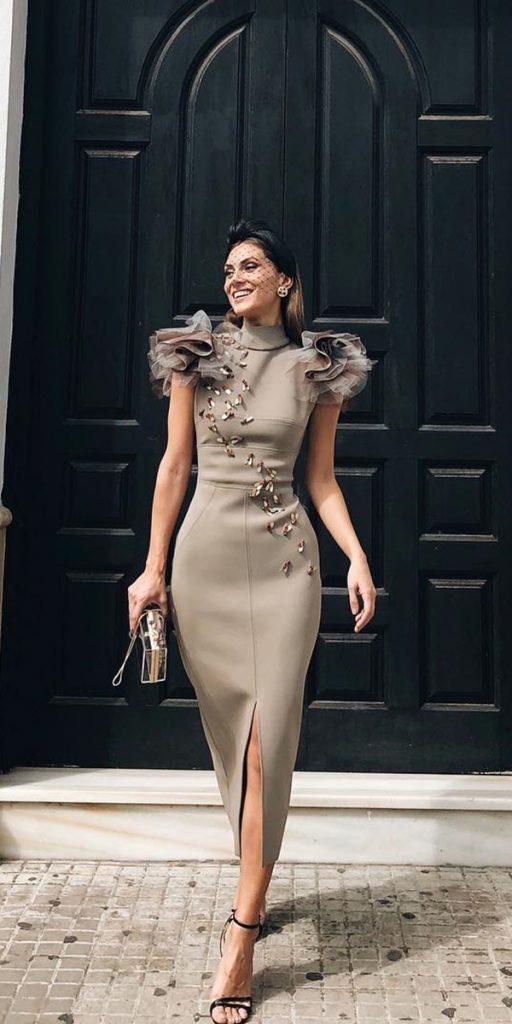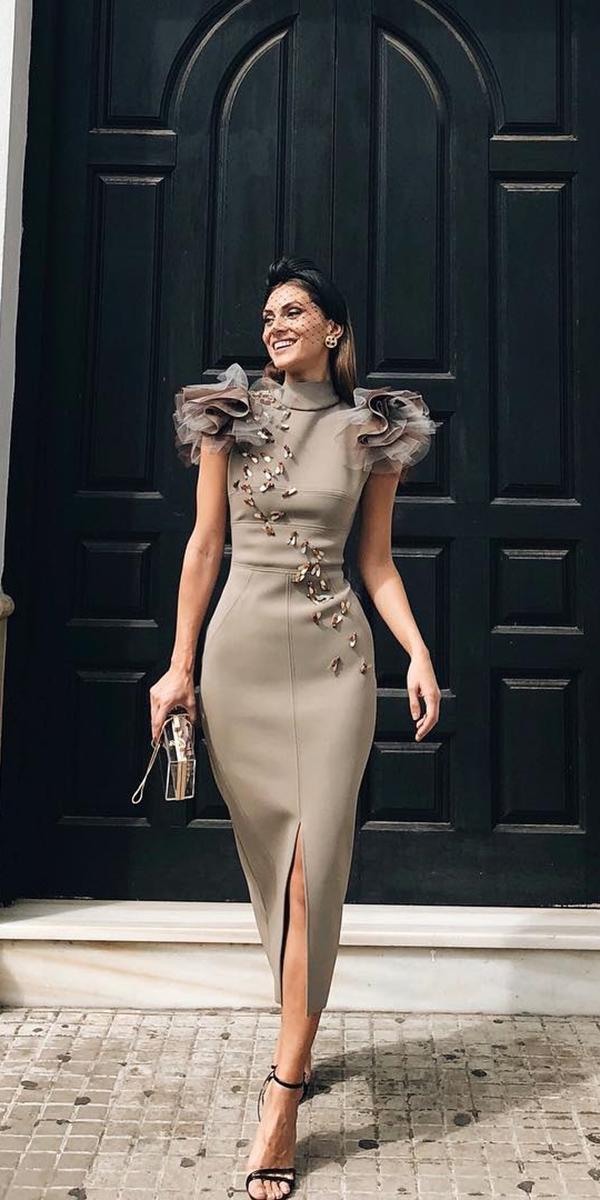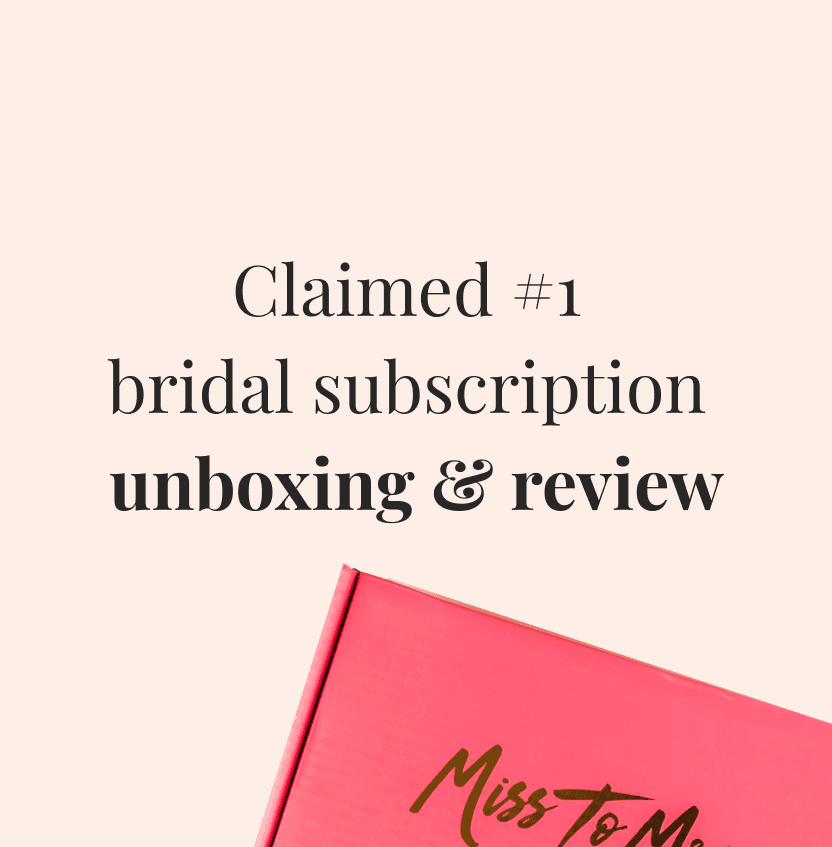 Are you going for an edgy look? Something a bit unusual? Why not choose from a selection of long black mother of the bride dresses or pantsuits? How about two-piece unusual mother of the bride dresses or floral accents? These gowns are ideal for weddings with a unique theme or twist!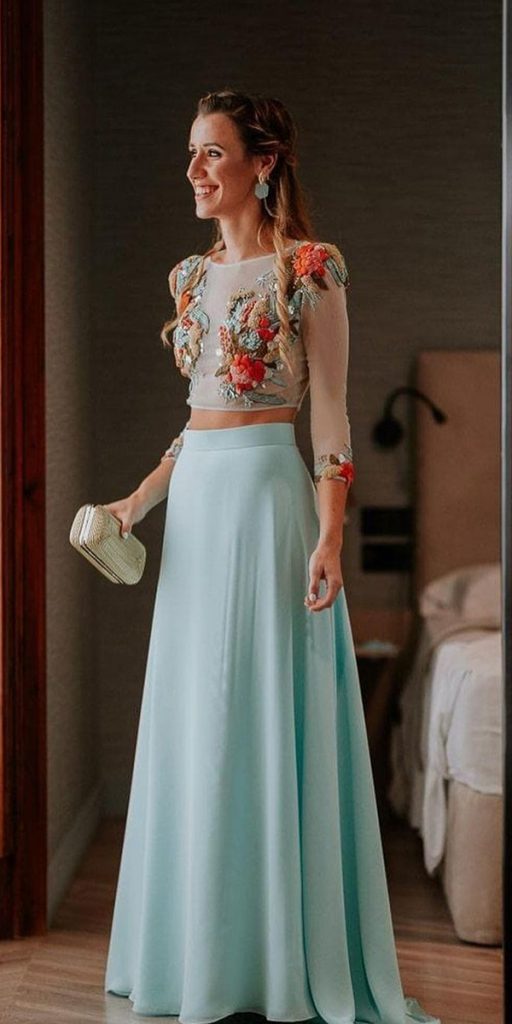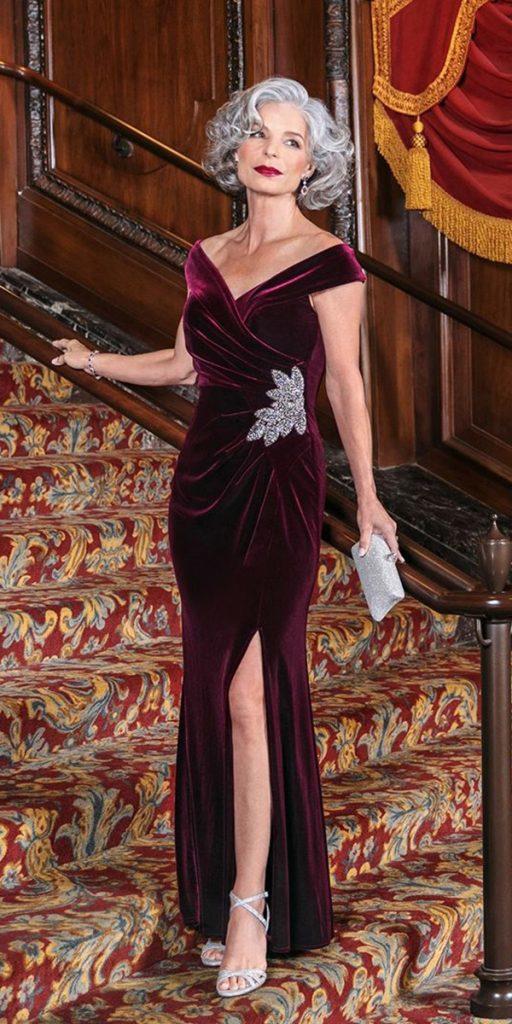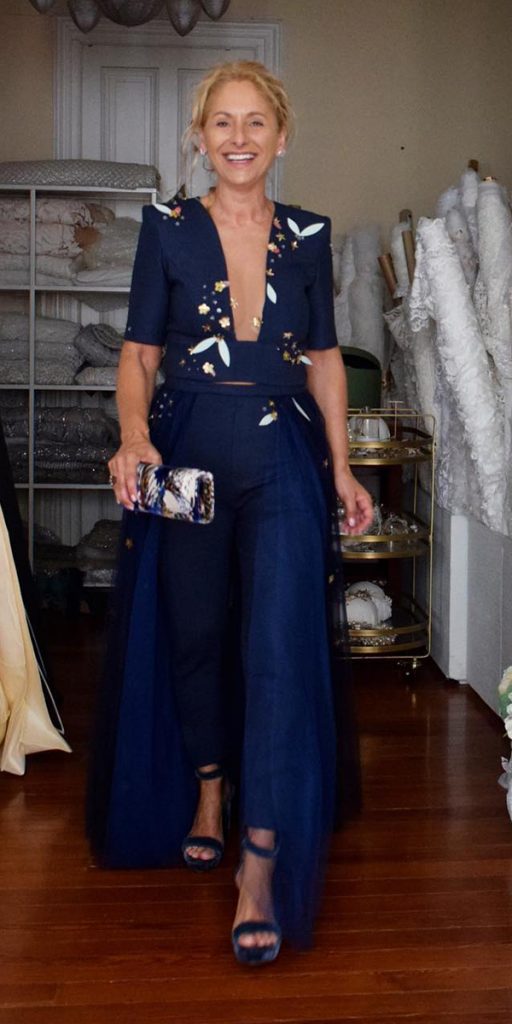 Simple Mother Of The Bride Gowns
Simple mother of the bride dresses offer elegance and sophistication without overwhelming the occasion. With clean lines and minimal embellishments, these dresses complement the bridal party while allowing the mother to shine. Choose from timeless silhouettes and soft fabrics to create a graceful and understated look.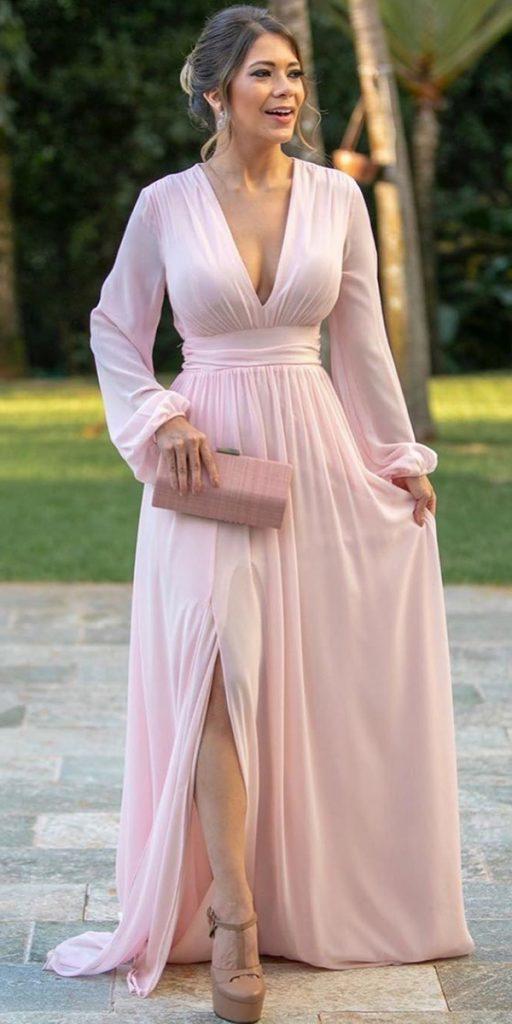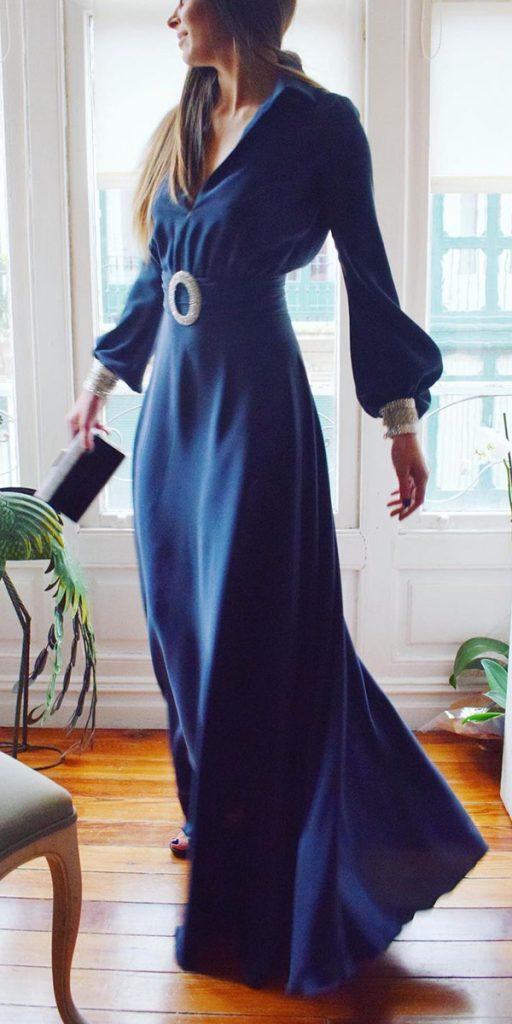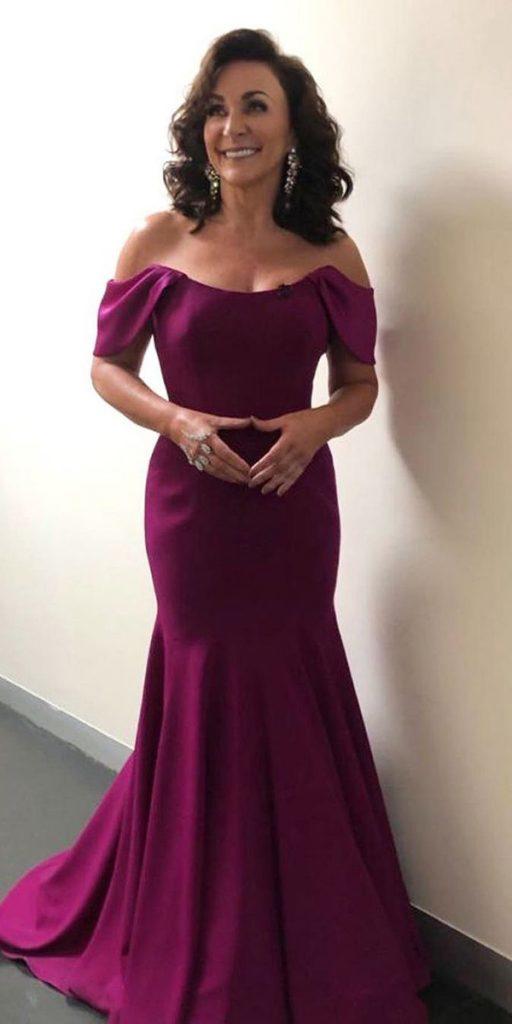 Long sleeve mother of the bride dresses creates a sense of harmony and cohesion. And of course, they are the perfect choice for a Fall or Winter wedding! Whether you are searching for short, mid-length, or mother of the bride dresses with sleeves, you will be sure to find the right look for you. From lace sleeves to puffy sleeves to embroidered designs, the options are endless!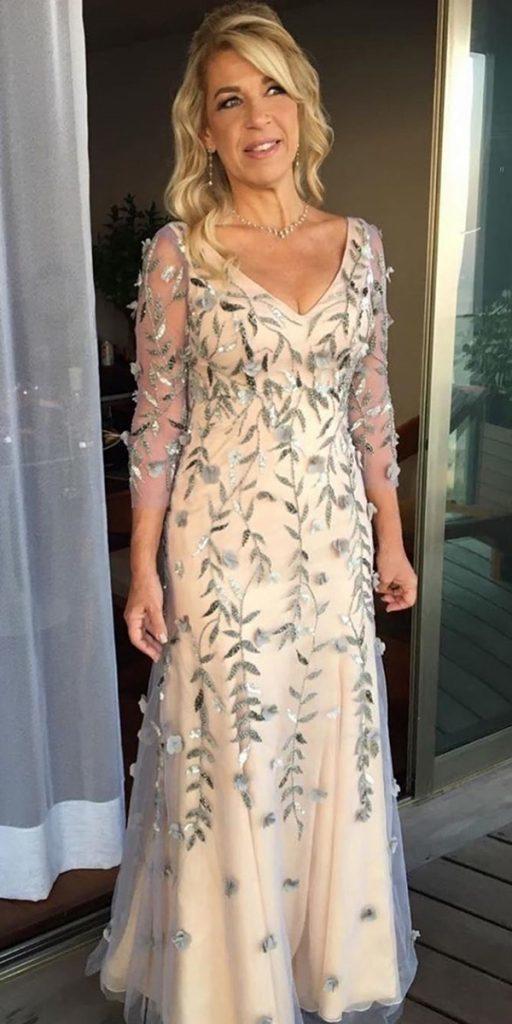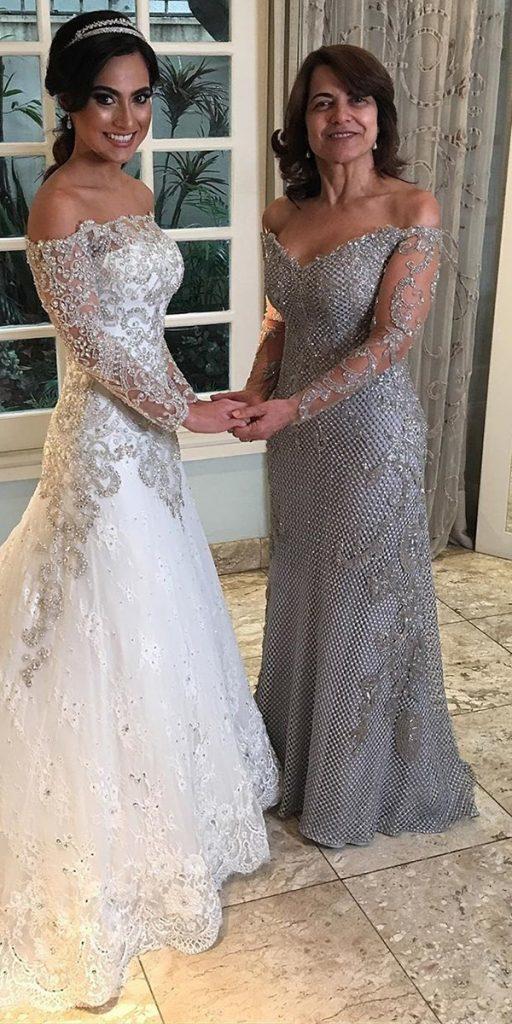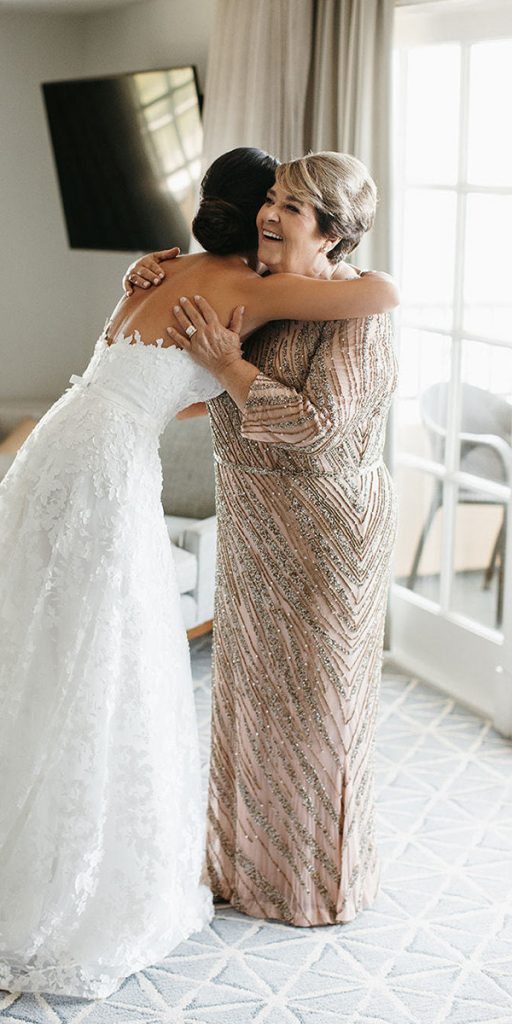 Lace mother of the bride dresses exudes timeless beauty and feminine charm. The delicate fabric adds an element of elegance and sophistication to any wedding celebration. With intricate patterns and exquisite detailing, lace dresses offer a romantic and graceful look.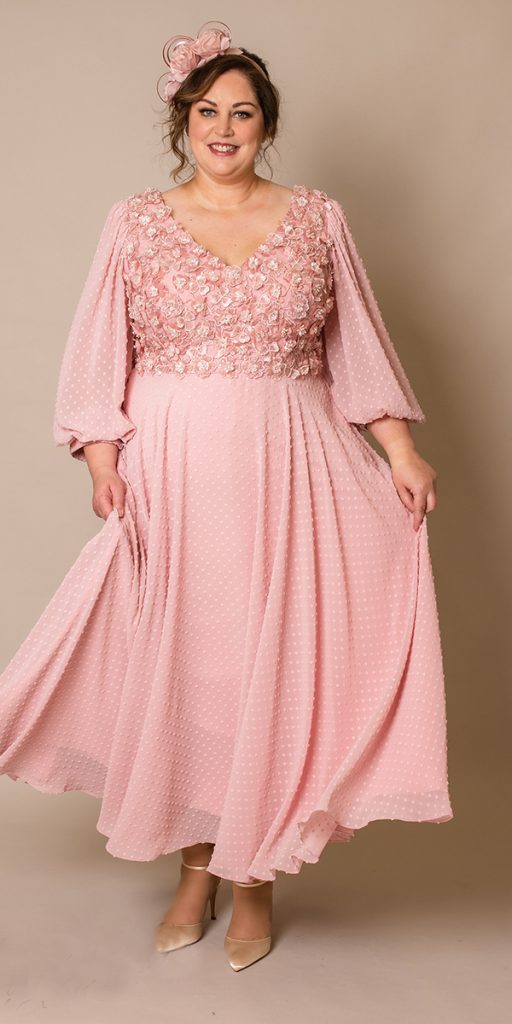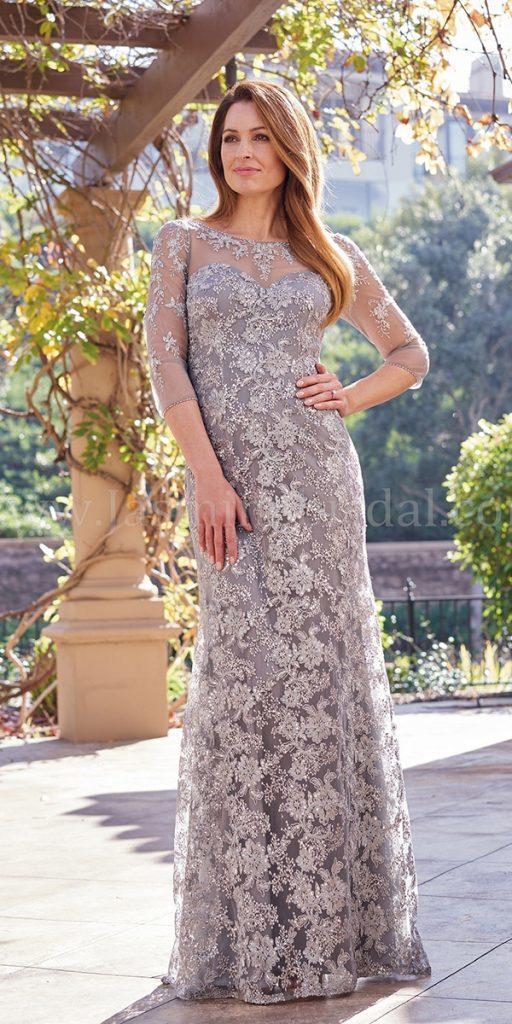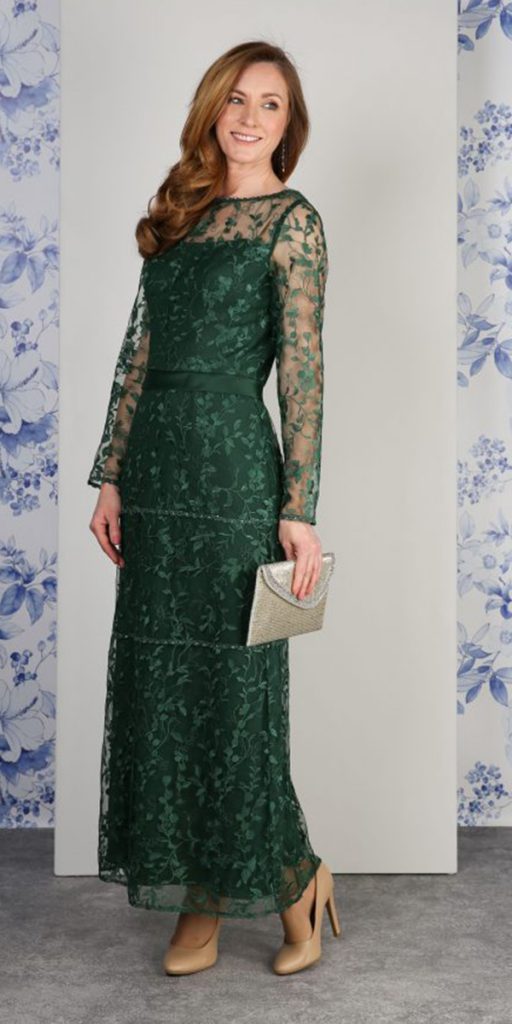 Long navy mother of the bride dresses are all the rage this year. Navy blue is very flattering on women of any size and stature. Long dresses for mother of the bride in navy or blue are the epitome of elegance and style! With short sleeves, long sleeves, off-the-shoulder or sleeveless options, you will find plenty of gorgeous navy blue gowns at your disposal!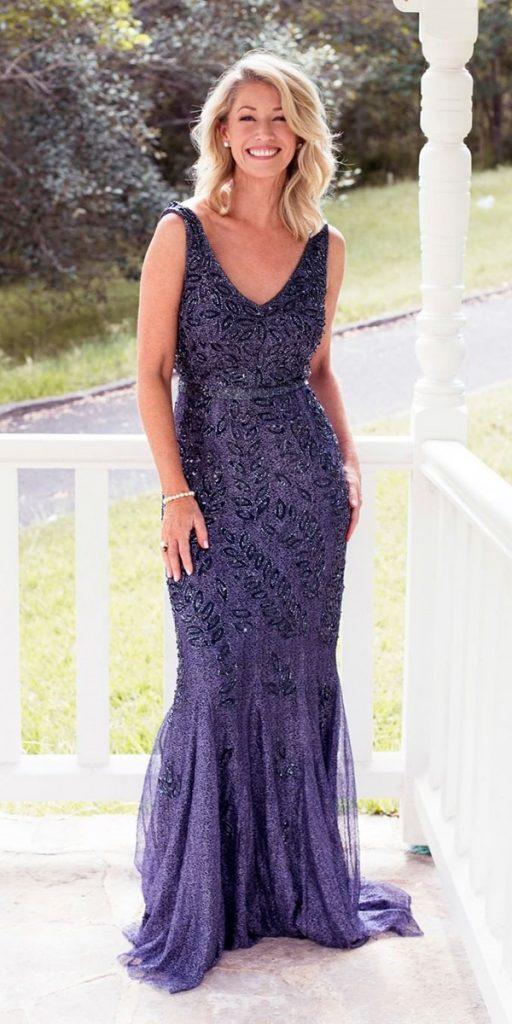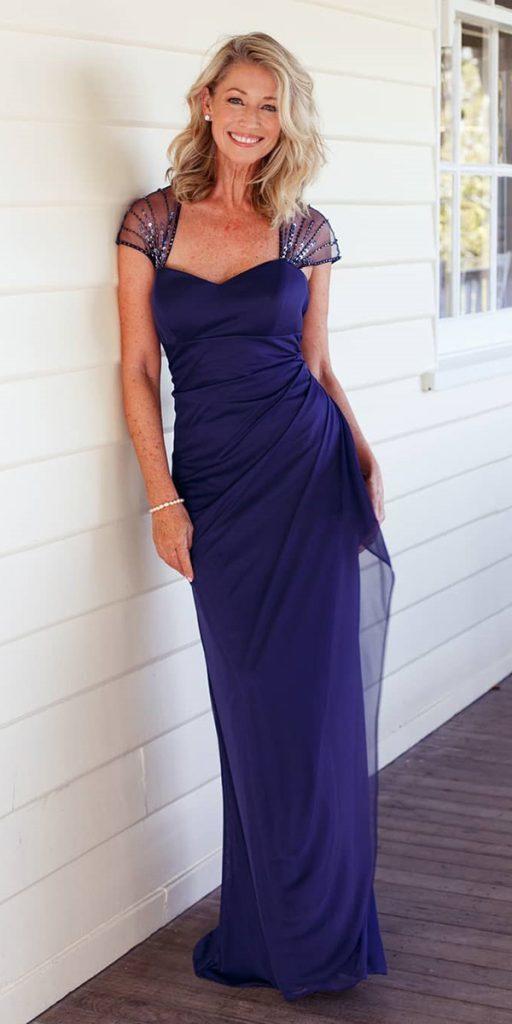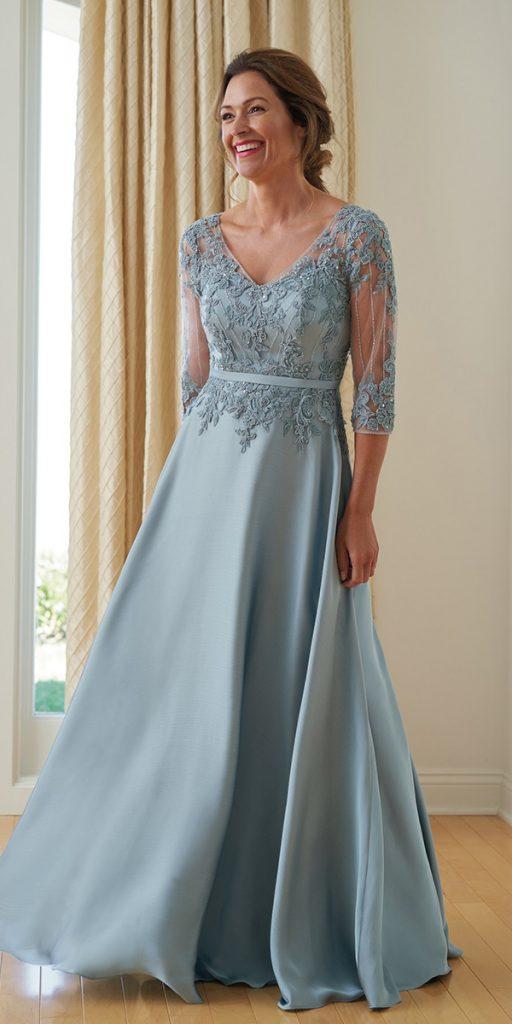 If you are a fan of sequined gowns, you will love this selection of champagne, rose gold, and gold mother of the bride dresses. These styles will complement any wedding theme or venue! However, remember that if you choose the sequence, it is best to keep the jewelry and accessories to a minimum. This will give you a refined and sophisticated style!