Wedding shoes are the epitome of elegance and style, complementing the bride's ensemble on her special day. From classic white satin pumps to sparkling embellished heels, wedding shoes come in various designs to suit every bride's taste. In this article, you'll find tips on how to choose wedding shoes. Choose a shoe that reflects your personality and makes you feel beautiful. Enjoy every step towards your happily ever after!
→ Consider Comfort
Your wedding day involves hours of standing, walking, and dancing. Prioritize comfort when selecting your wedding shoes. Look for well-padded insoles, arch support, and a comfortable heel height that you can comfortably wear all day.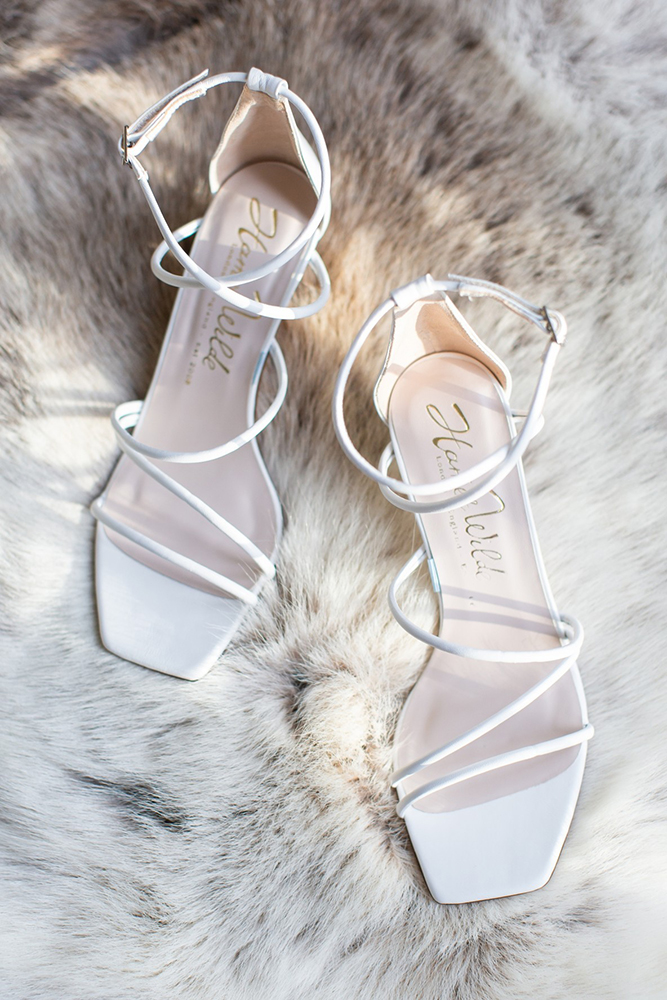 → Match Your Dress Style
Your shoes should complement your wedding dress style. If you have a traditional gown, classic pumps or elegant sandals can be a great choice. For a boho or rustic wedding dress, consider lace-up flats or embellished wedges.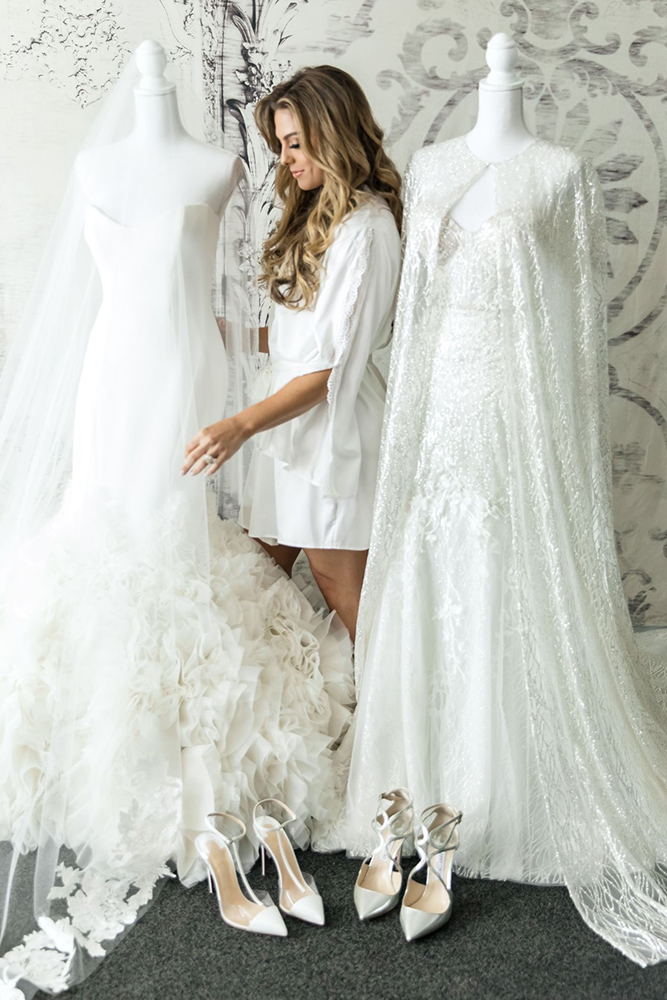 → Coordinate with the Wedding Theme
Align your shoe choice with the overall wedding theme and venue. If you're having a beach wedding, opt for lightweight sandals or wedges that won't sink into the sand. For a formal ballroom wedding, elegant heels or sophisticated embellishments can be a great fit.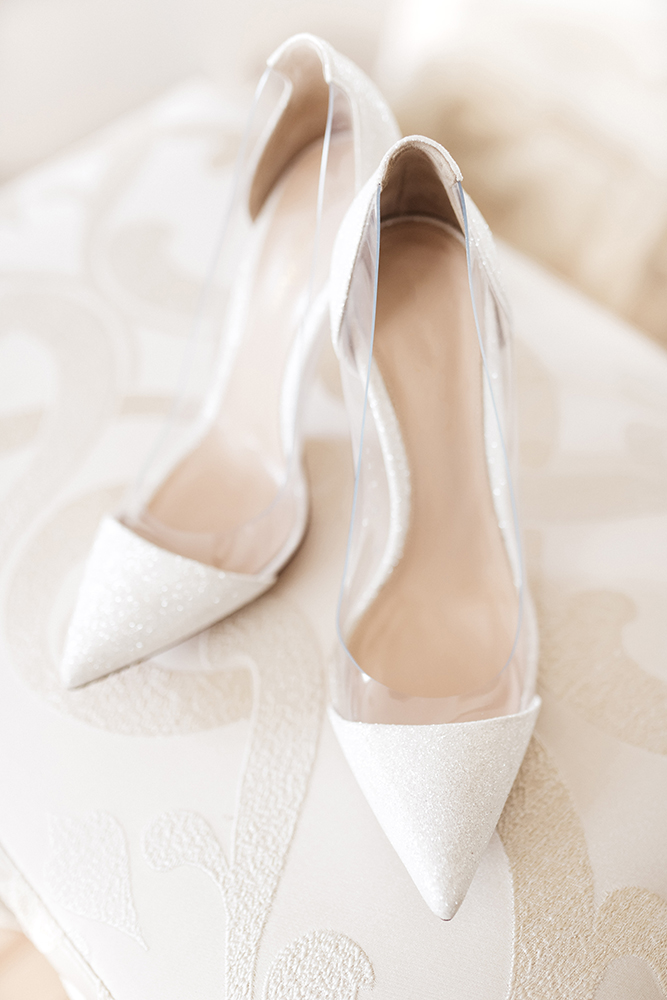 → Consider the Season
The time of year can influence your shoe choice. For a summer wedding, open-toe sandals or peep-toe heels can keep your feet cool. In colder months, closed-toe pumps, boots, or even custom-designed booties can add warmth and style.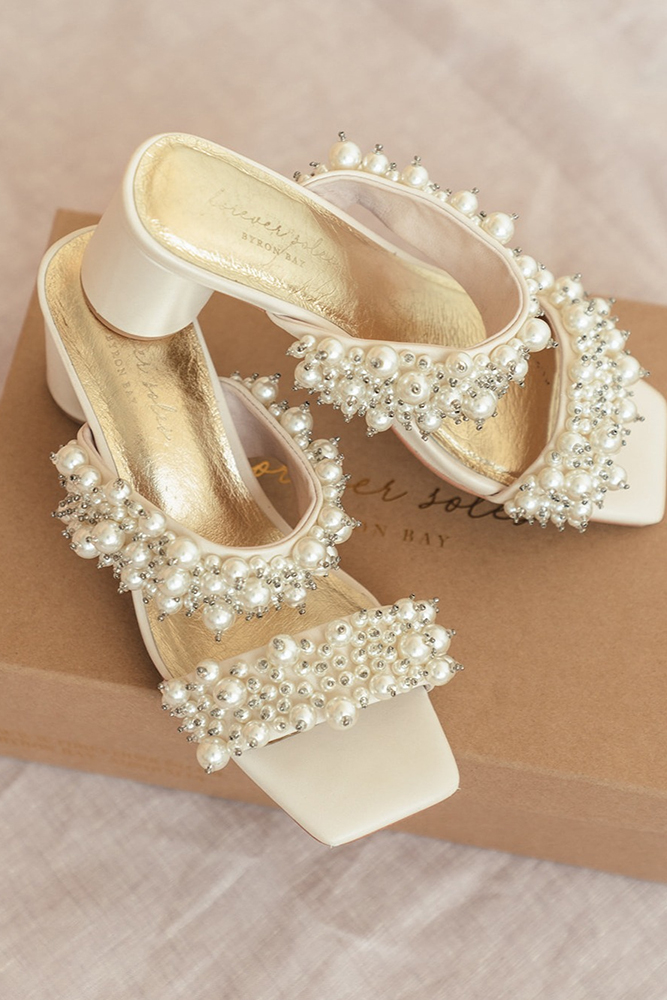 → Test the Fit
Before making a purchase, try the shoes on and walk around to ensure they fit properly. Ensure there's enough room for your feet to breathe and move comfortably. Look for a secure fit that doesn't pinch or rub against your skin.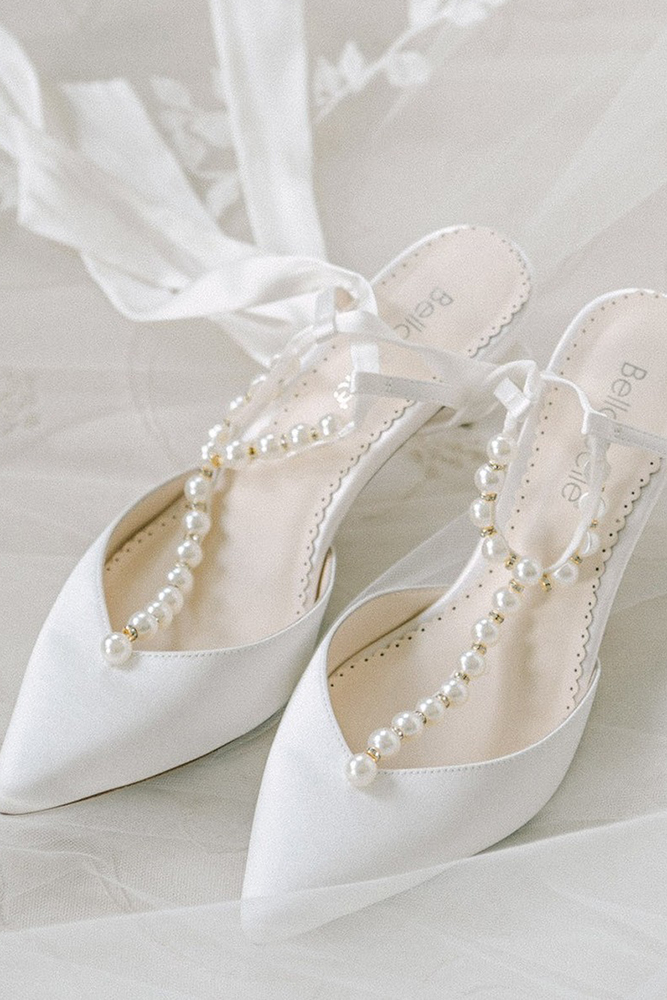 → Choose Quality Materials
Opt for high-quality materials that will not only look beautiful but also withstand the demands of the day. Consider materials like satin, silk, or leather that are both durable and visually appealing.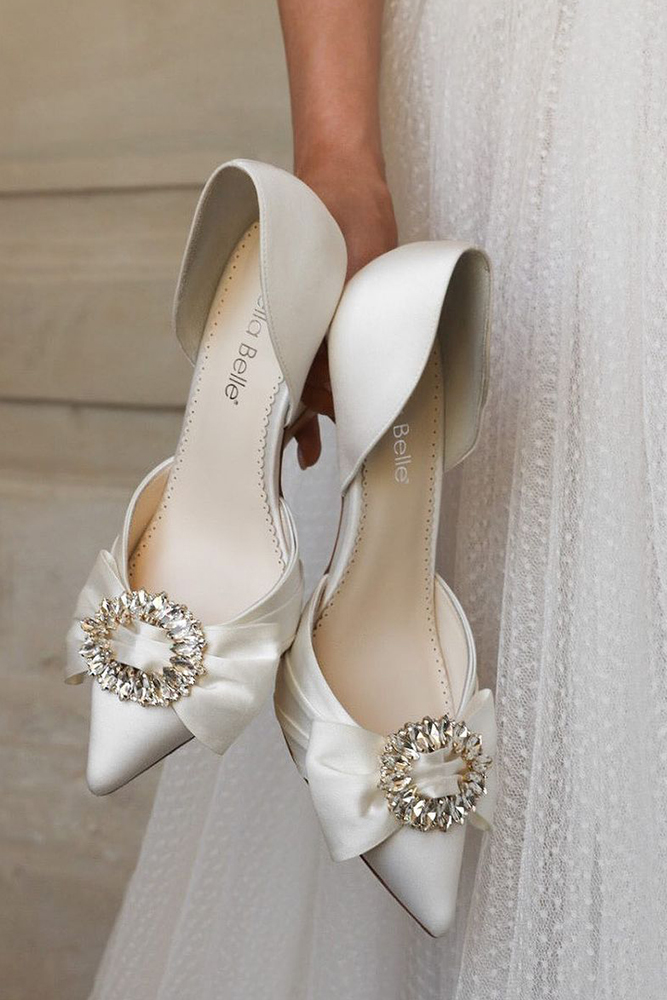 → Add Personal Touches
Consider adding personalized touches to your wedding shoes. You can have them dyed in a specific color, embellished with crystals or pearls, or even customized with your initials or wedding date. These personal details will make your shoes even more special.