Bridal earrings are a must-have accessory for any bride on her wedding day. The right pair of earrings can enhance the overall bridal look, adding elegance, and personality.
From classic pearls to modern geometric shapes, there is a wide range of earrings available to suit any style and taste. Whether you prefer understated studs or statement drop earrings, bridal party earrings are the perfect finishing touch to complete your bridal ensemble.
Pearl bridal earrings are a classic and timeless choice for a bride on her wedding day. The lustrous pearls add a touch of elegance and sophistication to the bridal ensemble. Moreover, with their versatile appeal, pearl earrings are suitable for a range of bridal styles, from traditional to contemporary.
So. whether in the form of delicate studs or cascading drop earrings, pearls are a perfect choice to elevate any bridal look.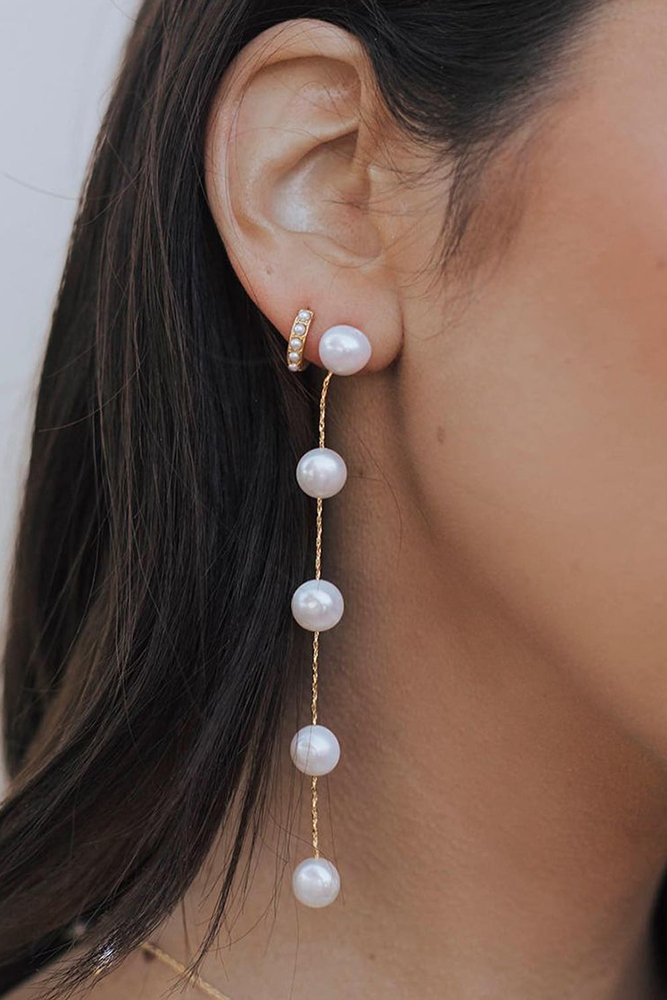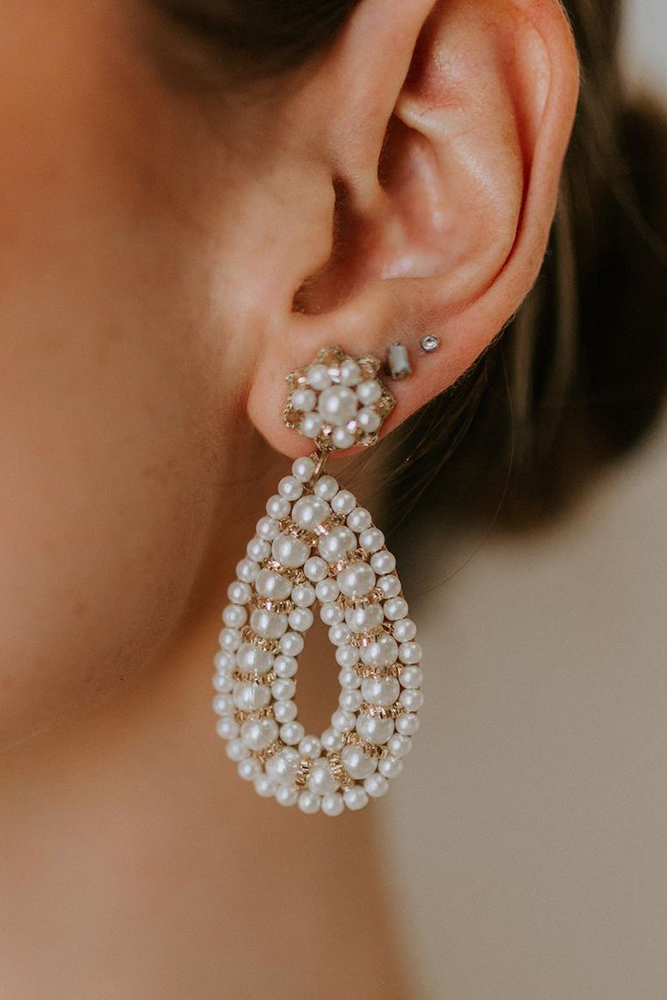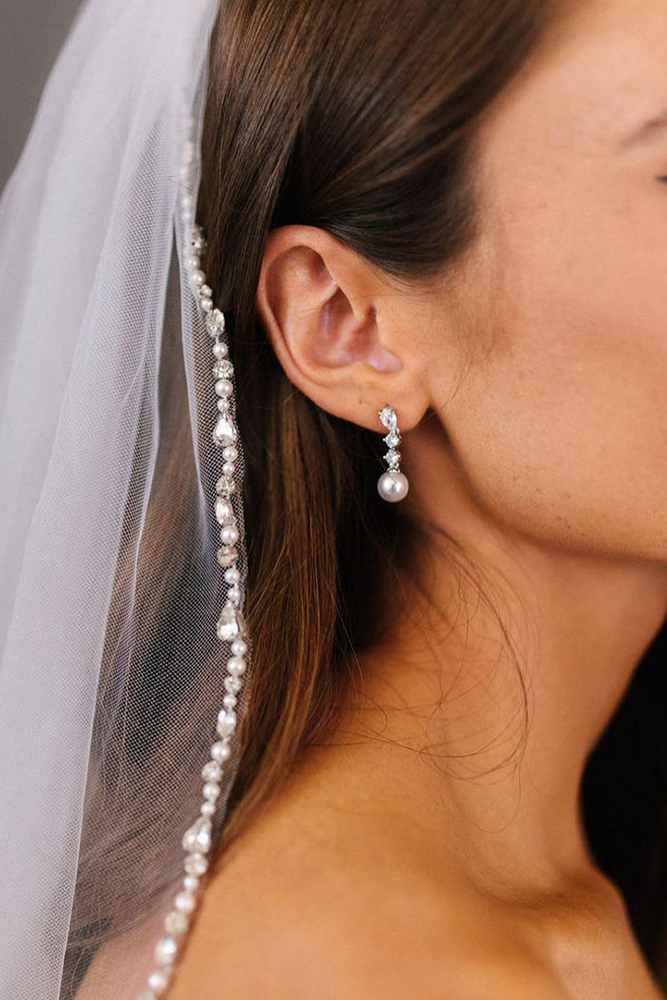 Bridal jewels with a drop design add a touch of sophistication and glamour to a bride's look. These elegant earrings are characterized by a long, dangling design that delicately sways as the bride moves.
With a variety of styles and materials available, from sparkling diamonds to lustrous pearls, brides can choose a drop earring that perfectly complements their dress and enhances their overall bridal aesthetic.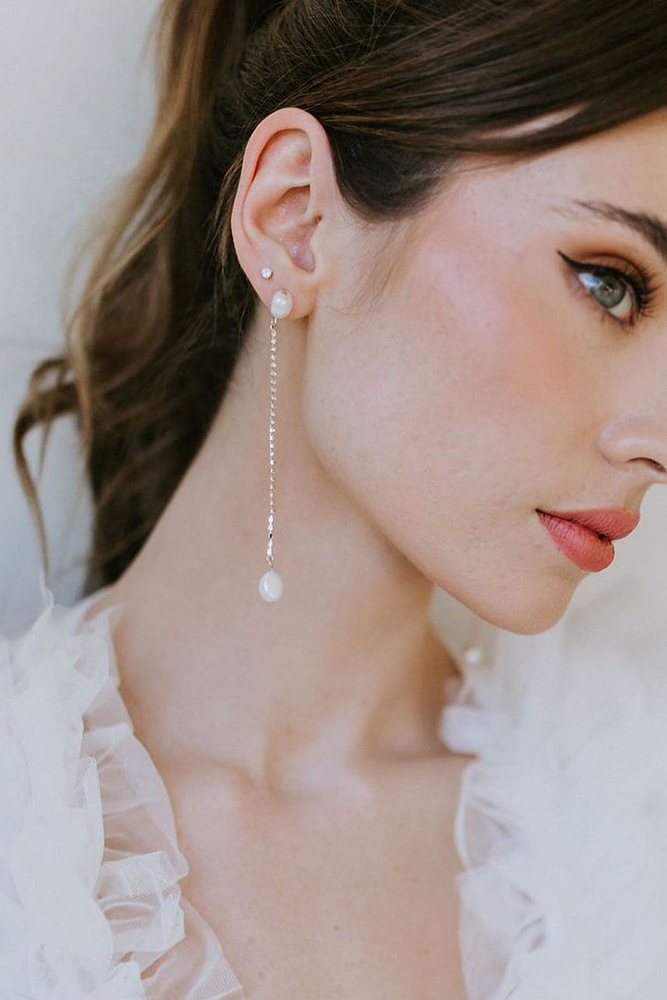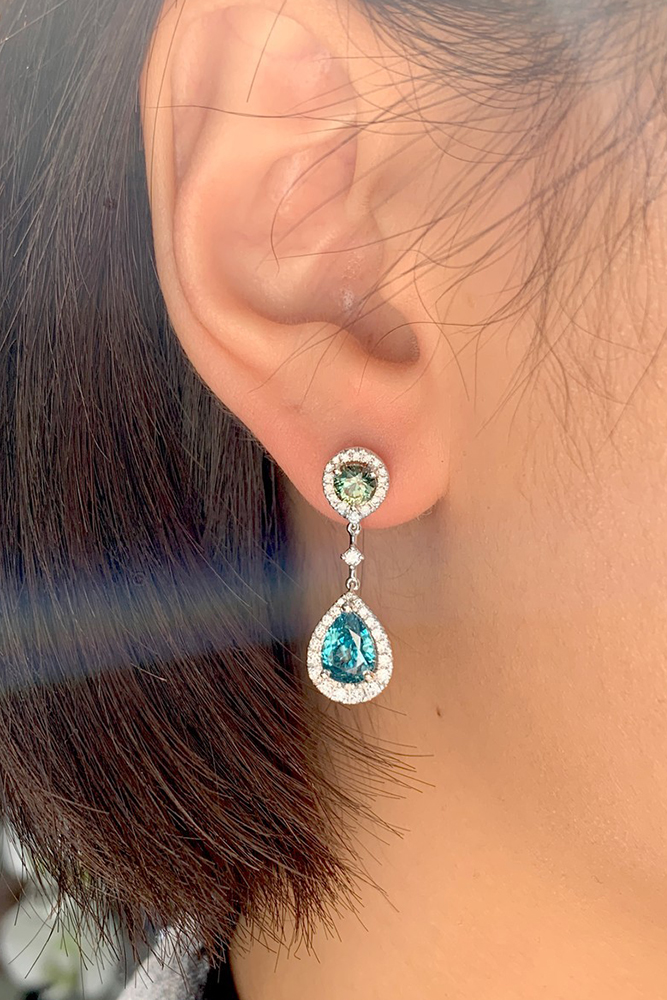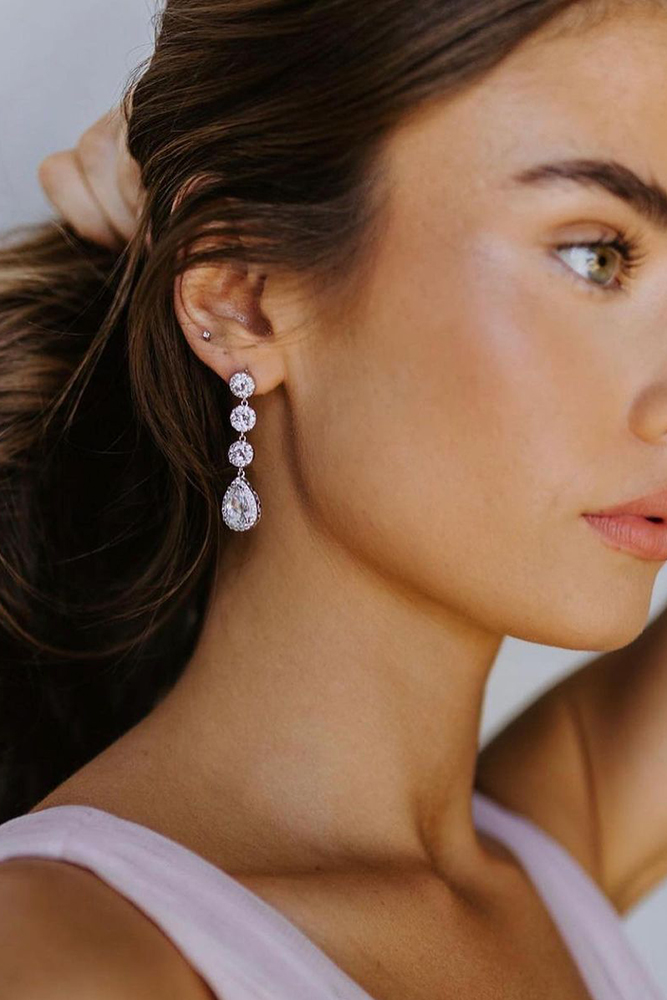 Bridal stud earrings are a chic and minimalist option for brides who prefer a more understated look. These simple yet elegant earrings feature a single gemstone, diamond, or pearl, set in a variety of metals, including platinum, gold, and silver.
So, stud earrings can complement any bridal style, from vintage to modern, and are a versatile choice that can be worn long after the wedding day.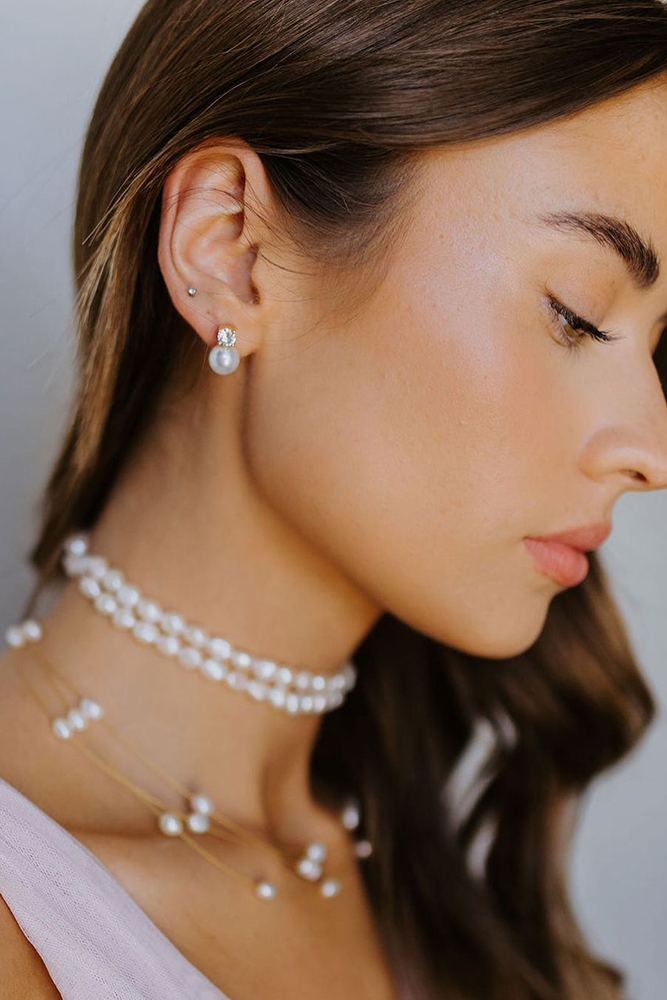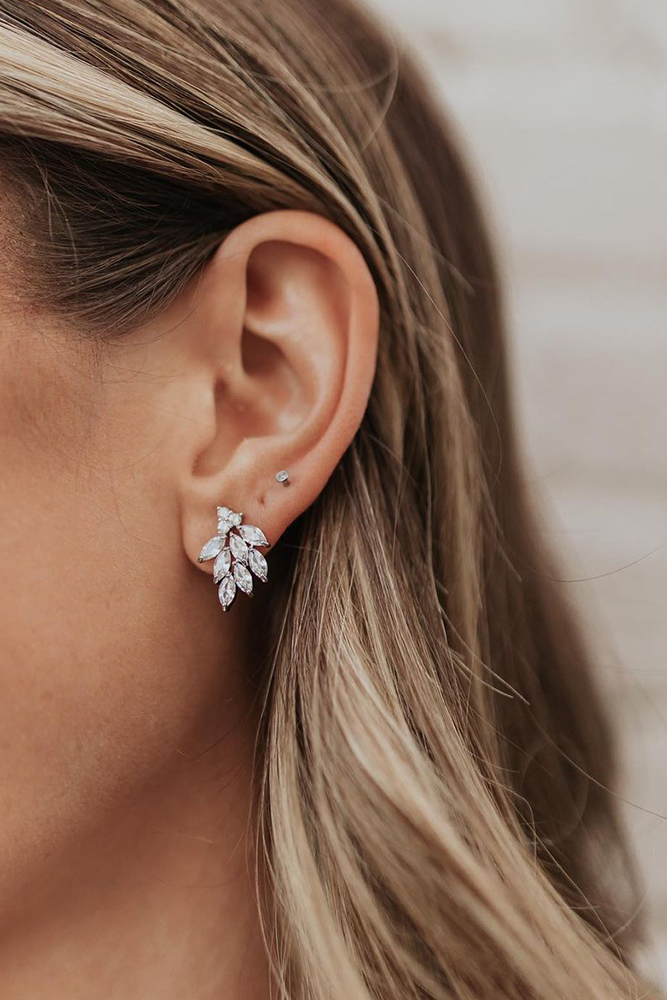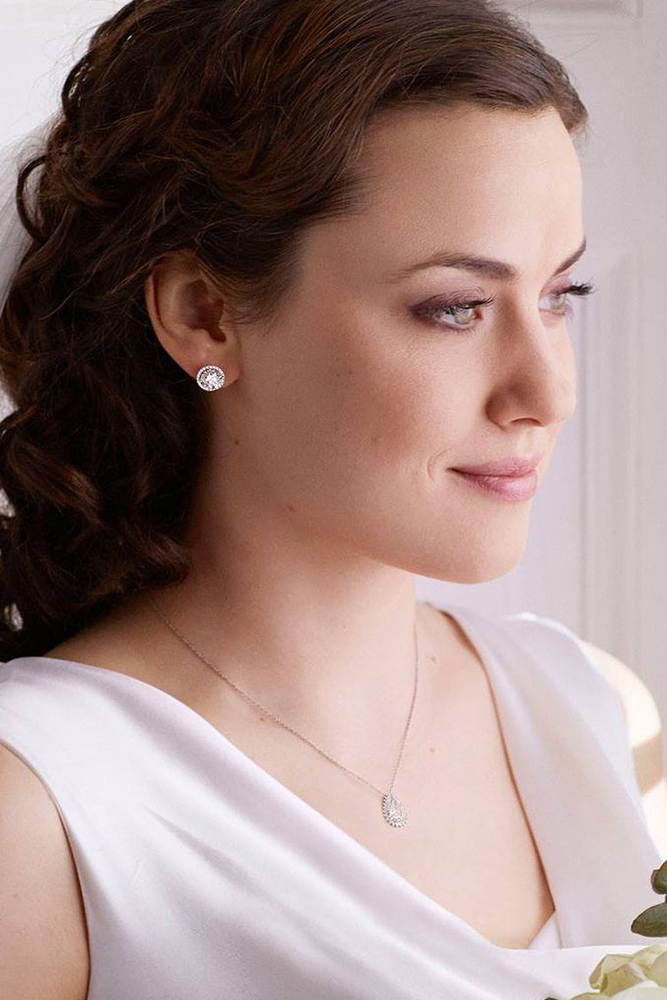 Boho Bridal Party Earrings
Boho bridal earrings are a popular choice for brides who prefer a free-spirited and unconventional style. These earrings feature a mix of materials, such as feathers, crystals, and beads, and often have a relaxed, bohemian-inspired design. In addition, these bridal jewels are perfect for outdoor and rustic weddings.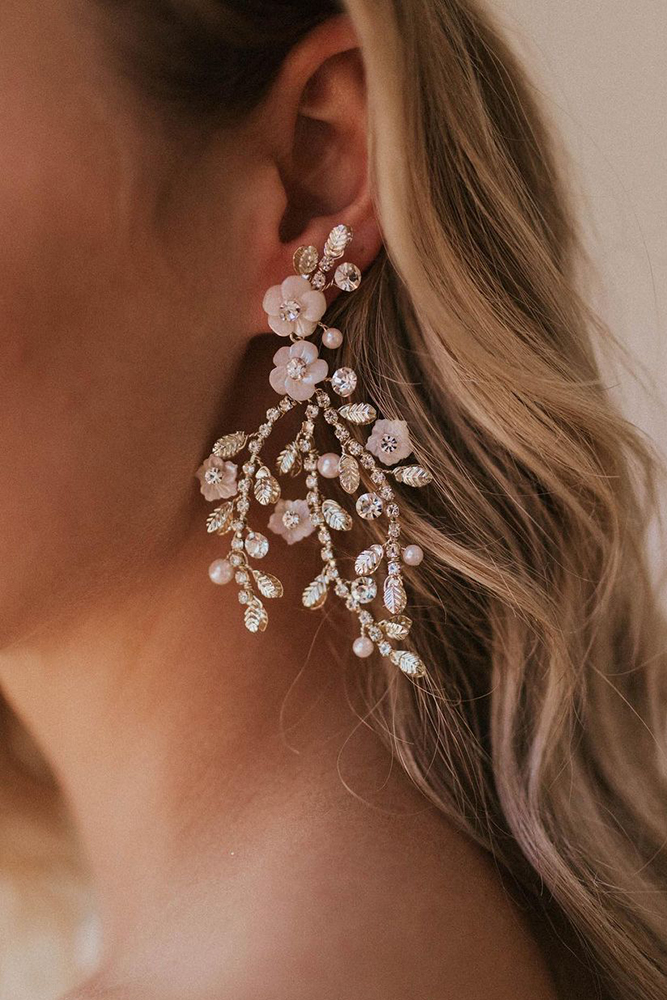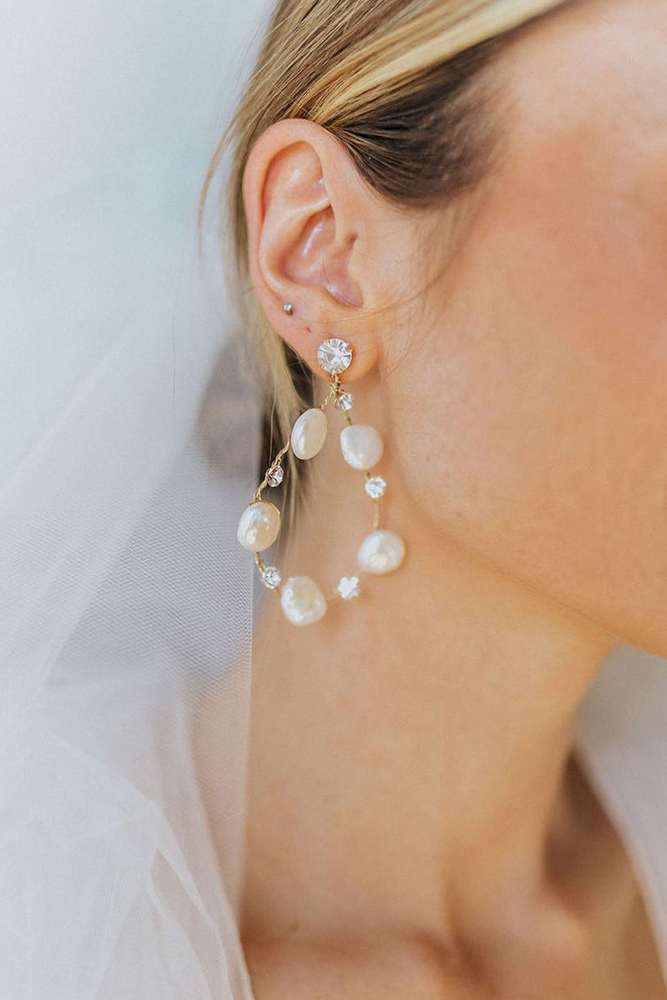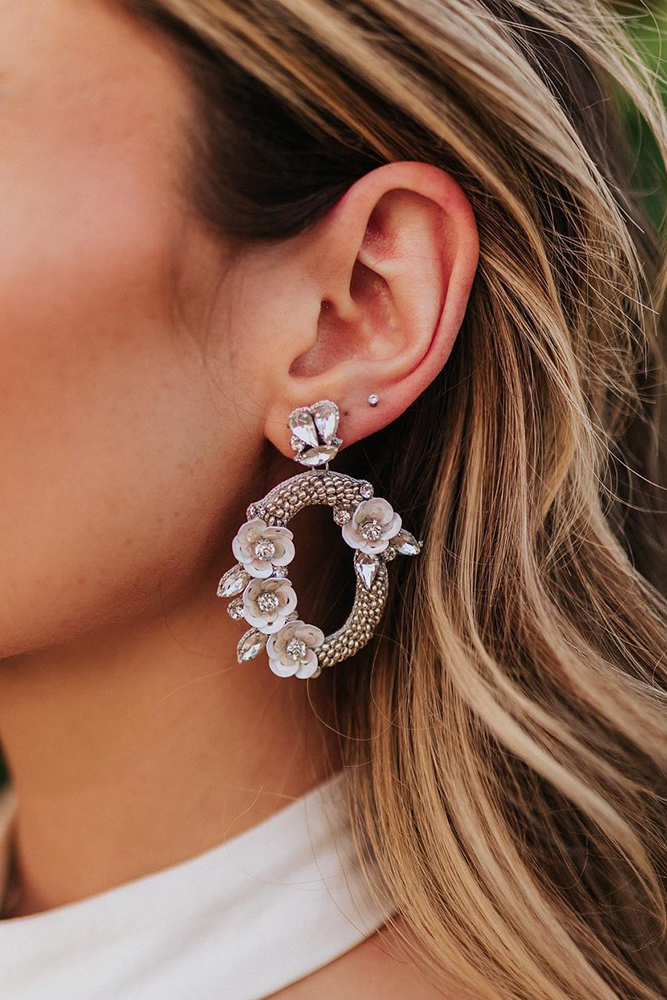 Modern bridal jewels are a contemporary choice for brides who prefer a sleek look. These earrings feature bold geometric shapes, and asymmetrical designs, and often incorporate mixed metals and innovative materials.
As a result, modern earrings can add a unique and edgy touch to the bridal look and are perfect for brides who want to make a statement.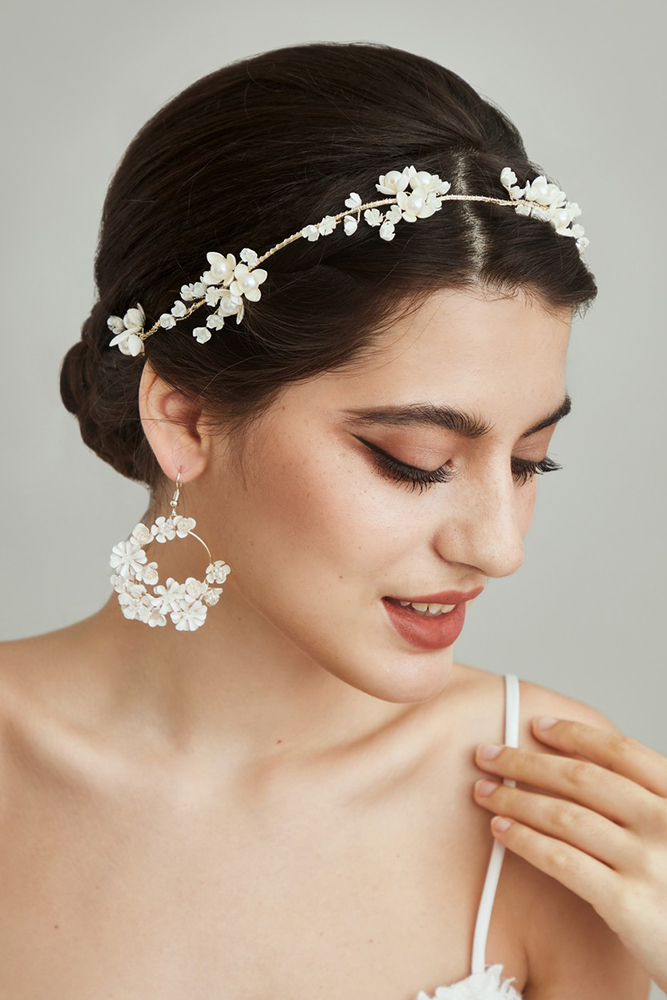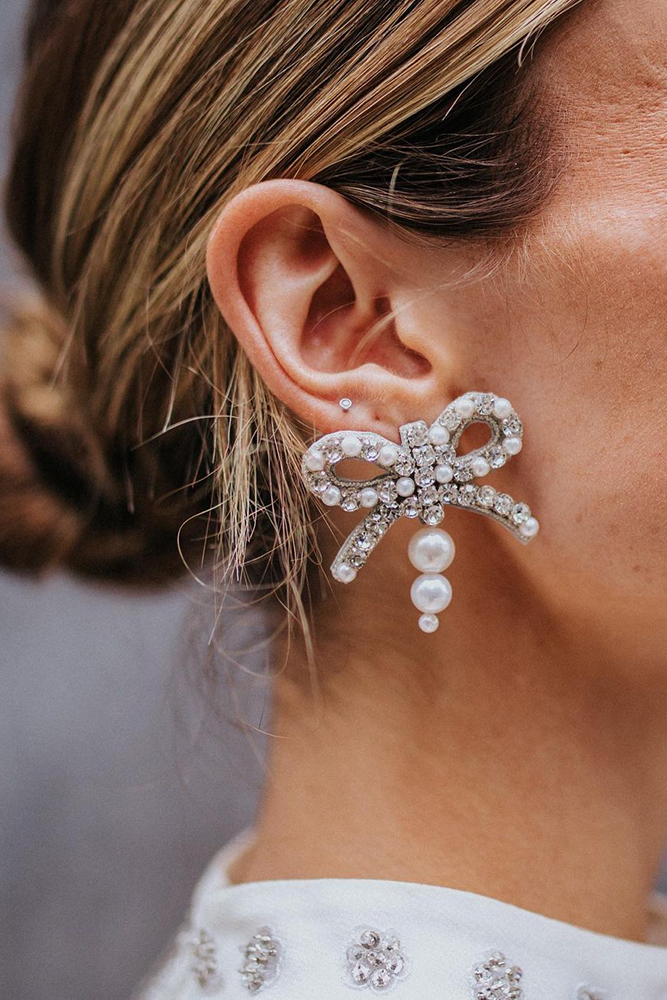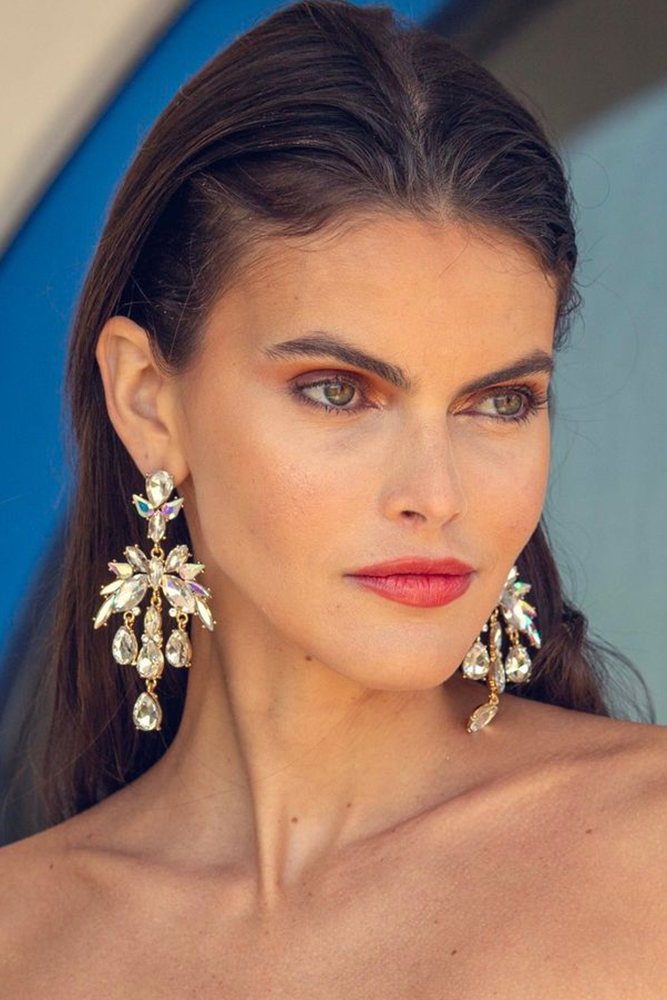 Vintage bridal earrings are a charming and romantic option for brides who want to evoke the glamour of a bygone era. These earrings feature intricate detailing, such as filigree work and Art Deco-inspired designs. Often incorporate vintage materials, such as rhinestones, pearls, and crystals.
Vintage earrings can add a touch of nostalgia and elegance to the bridal look and are perfect for vintage and retro-themed weddings.