Romantic bridal gowns are loved almost by every girl. Because all brides will look graceful and elegant in these wedding dresses. If you are looking for timeless or gorgeous styles, you will love our selection. Here you find light and luxury lace fabrics and classic silhouettes.
Do you want to be the most charming and pretty bride? In this case, see every bridal gown, choose the one dress that you like the most and pin it!
Romantic lace wedding dresses embody timeless elegance and femininity. Delicate lace details add a touch of sophistication, creating a stunning and ethereal bridal look. The intricate patterns, scalloped edges, and sheer panels enhance the gown's allure, while the soft and flowing silhouette enhances the bride's grace.
A lace wedding dress is a dreamy choice for brides seeking a romantic and enchanting aesthetic on their special day.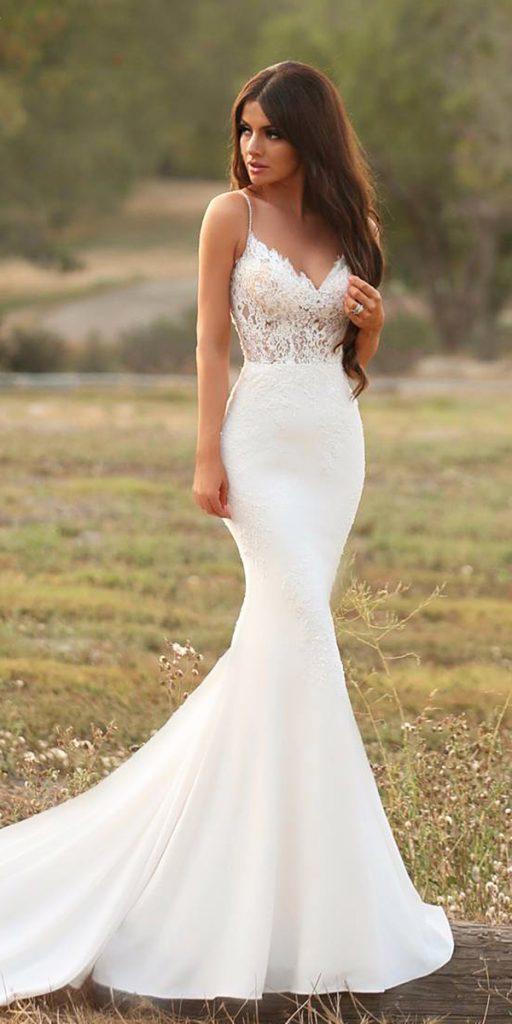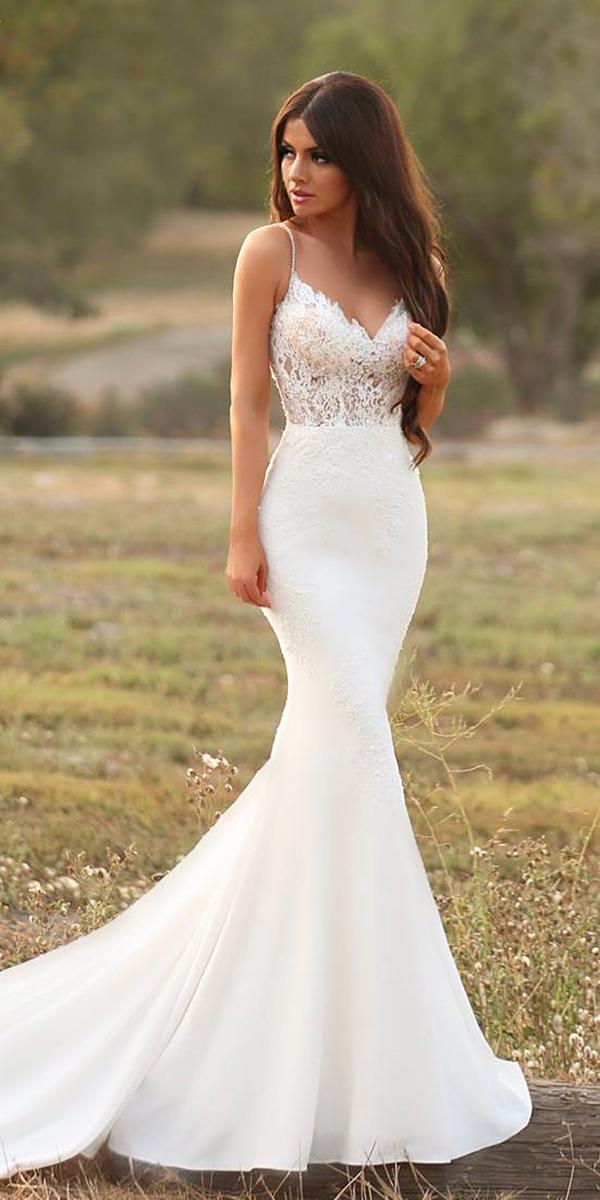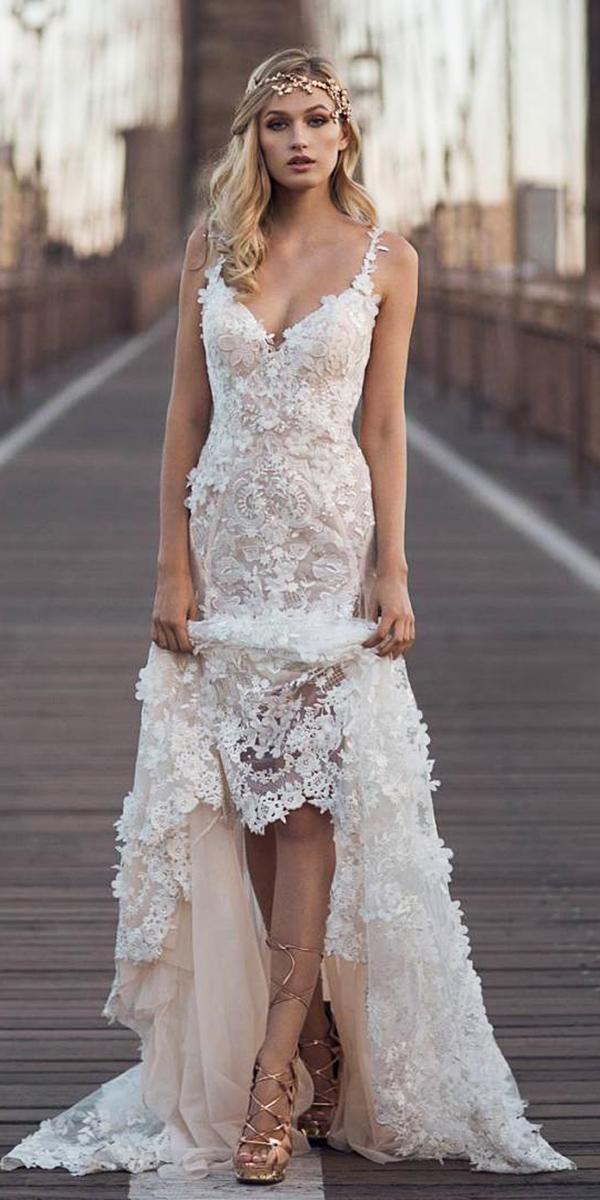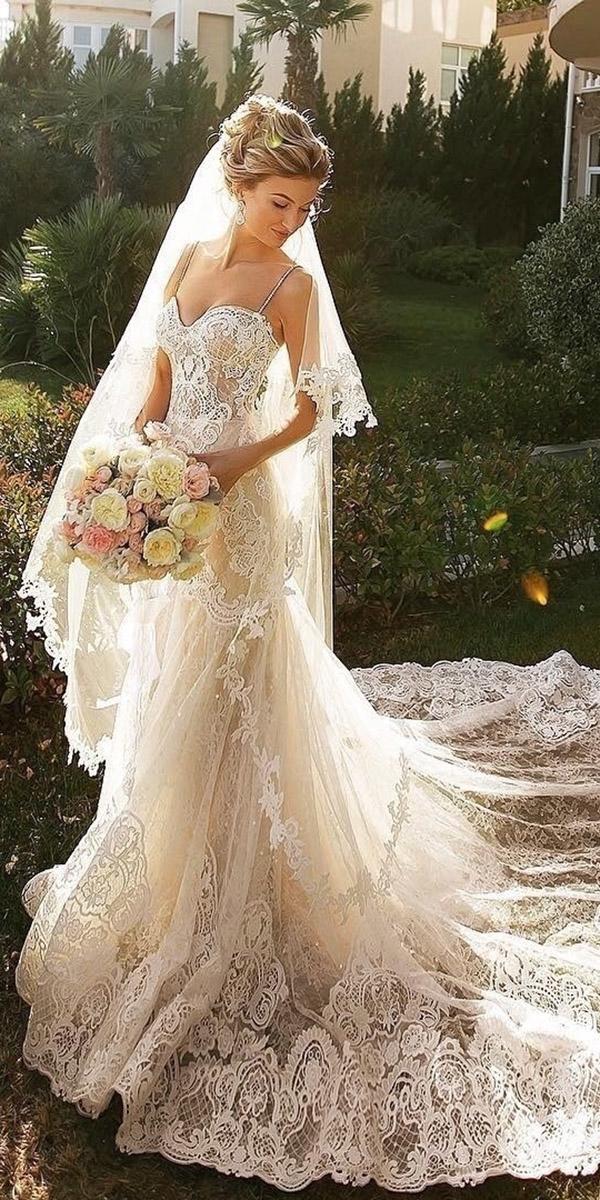 Romantic bohemian wedding dresses epitomize the essence of liberated love. With their graceful outlines, intricate lacework, and ethereal materials, they exude a captivating charm. These dresses draw inspiration from nature and the boho style, showcasing floral patterns, elaborate stitching, and cascading layers that evoke a whimsical atmosphere.
Perfect for brides who crave romance and uniqueness, these enchanting ensembles infuse a dash of enchantment into their momentous occasion.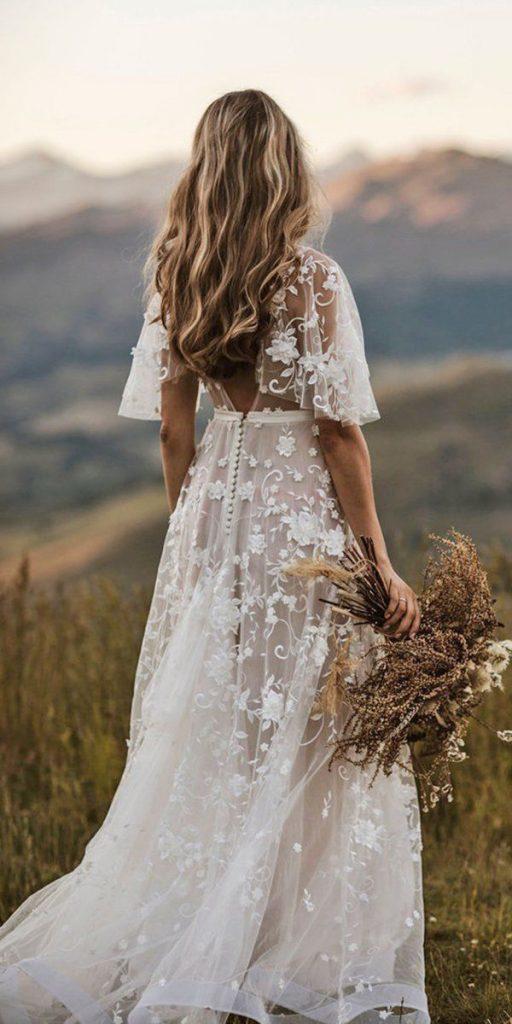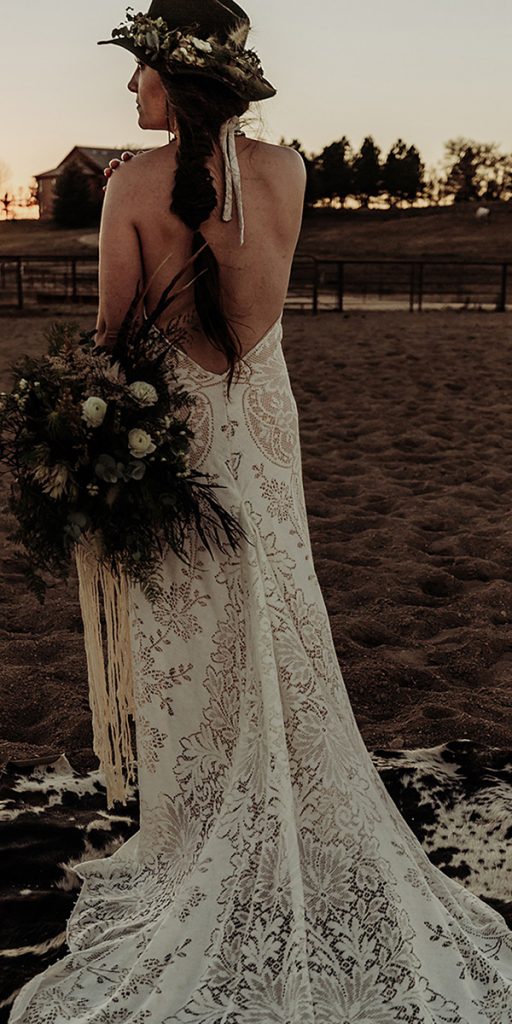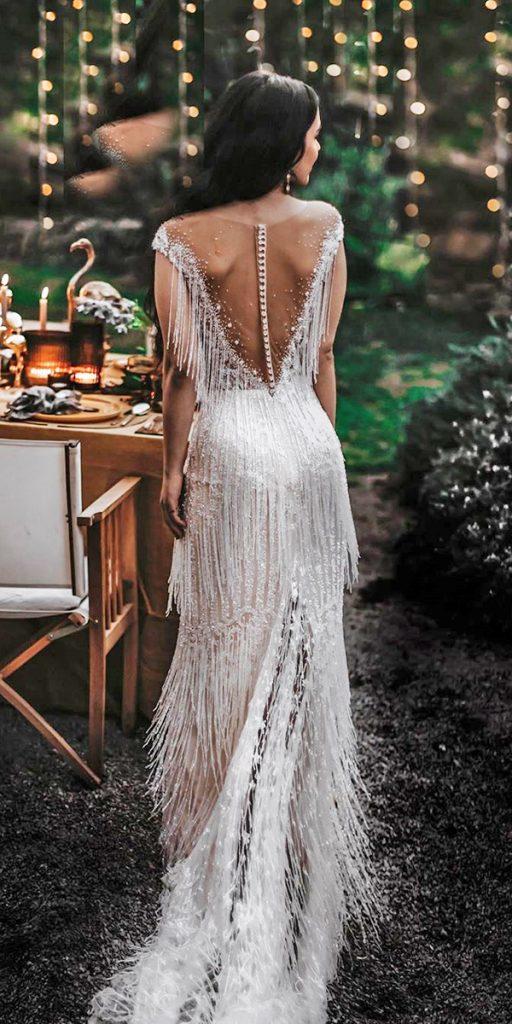 Beach romantic bridal gowns capture the essence of elegance and grace. With lightweight fabrics like chiffon or lace, these gowns flow effortlessly in the ocean breeze. Delicate details such as floral appliques or beading add a touch of femininity.
Whether it's a simple sheath silhouette or a bohemian-inspired design, these beach wedding gowns create a dreamy and romantic look for brides walking down the sandy aisle.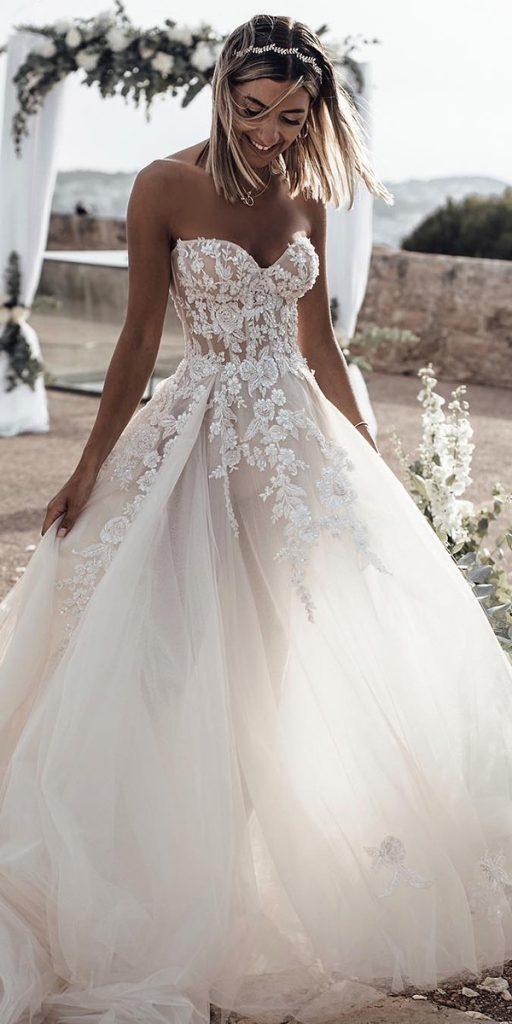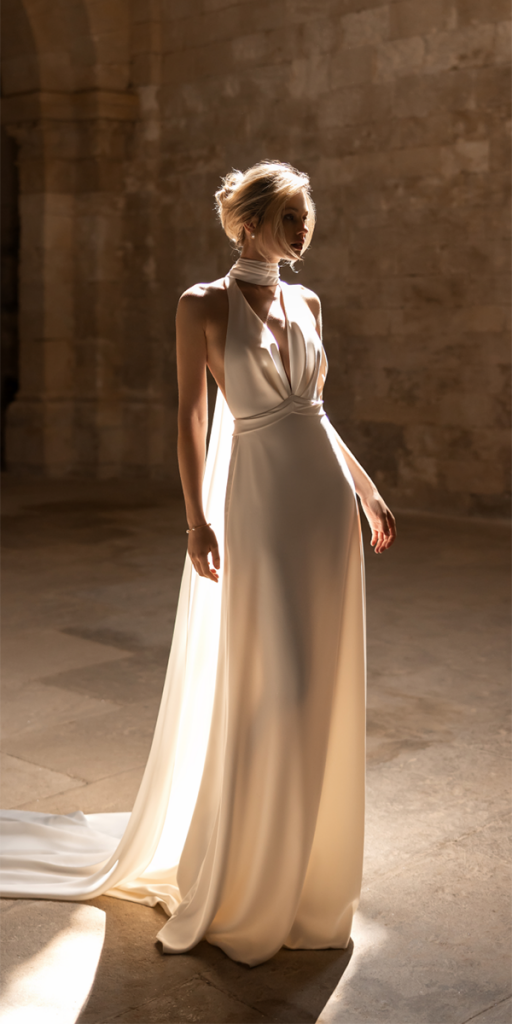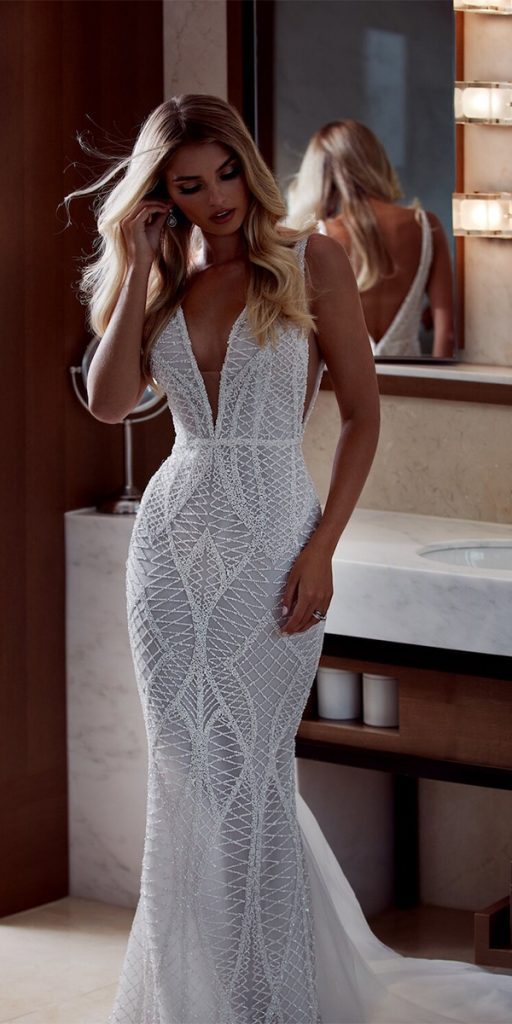 Vintage romantic wedding dresses evoke timeless beauty and charm. With lace overlays, intricate embroidery, and soft, flowing fabrics, these gowns transport brides to a bygone era.
These dresses capture the essence of romance and add a touch of nostalgia to any bride's special day.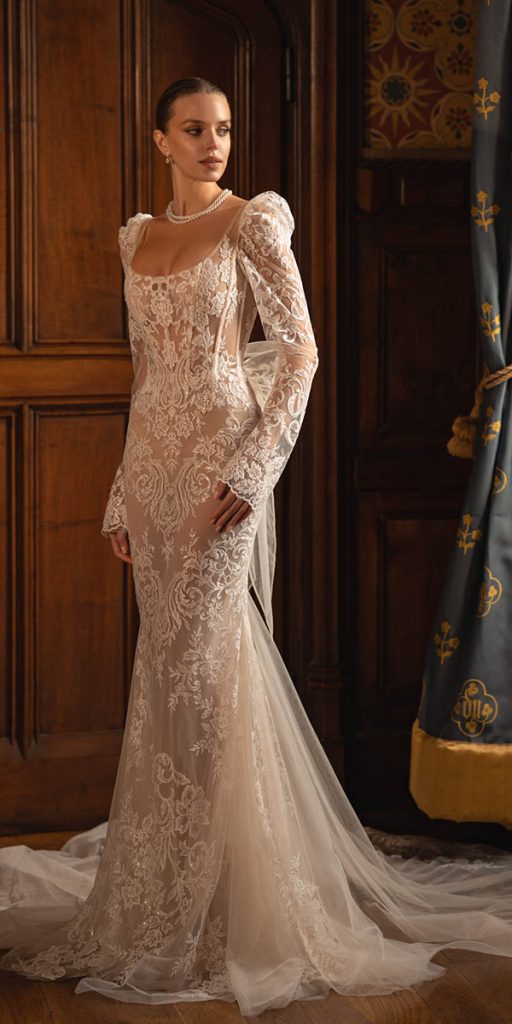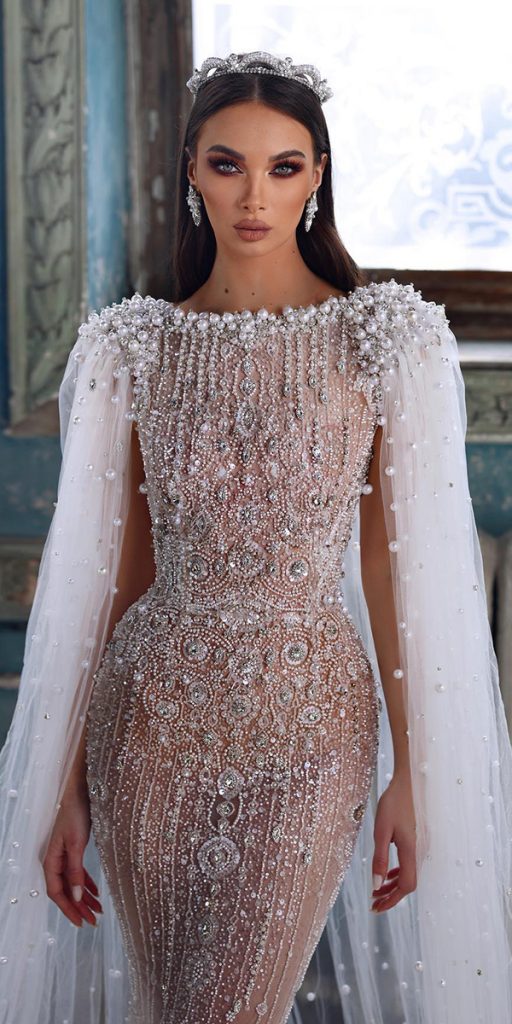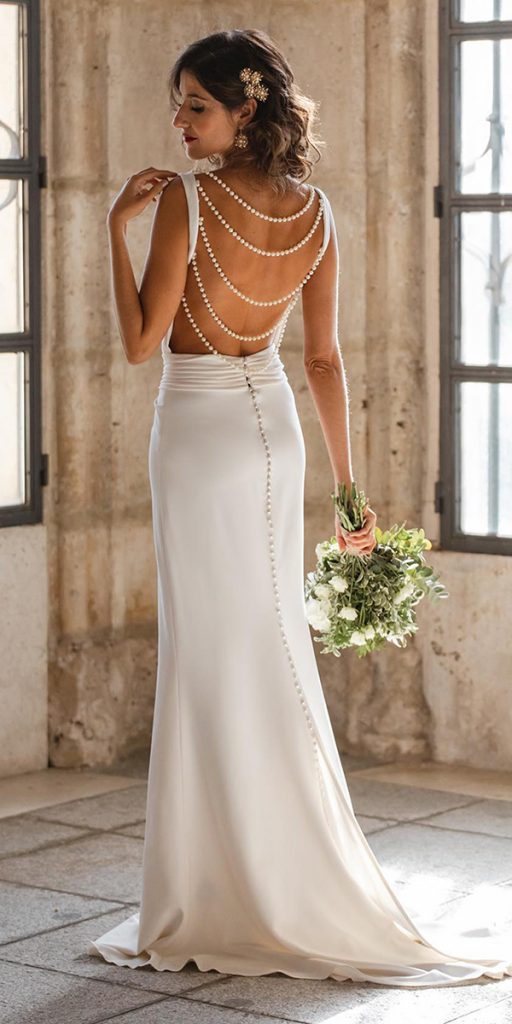 Simple romantic wedding dresses exude elegance and charm with their understated beauty. These gowns embrace clean lines, soft fabrics, and delicate details to create a timeless and graceful look. From flowing A-line silhouettes to ethereal lace overlays, these dresses capture the essence of romance while maintaining a sense of simplicity.
Perfect for the bride seeking a touch of romance and a minimalist aesthetic on her special day.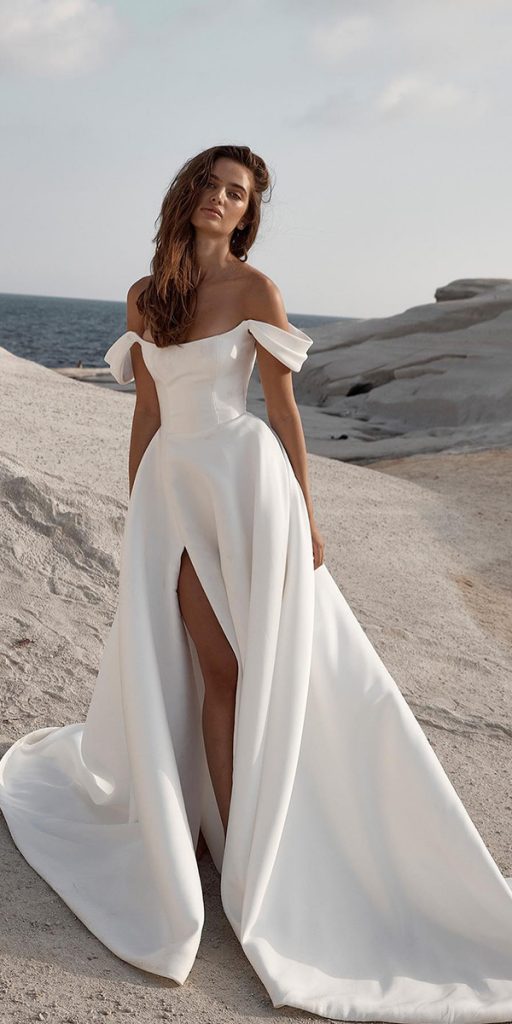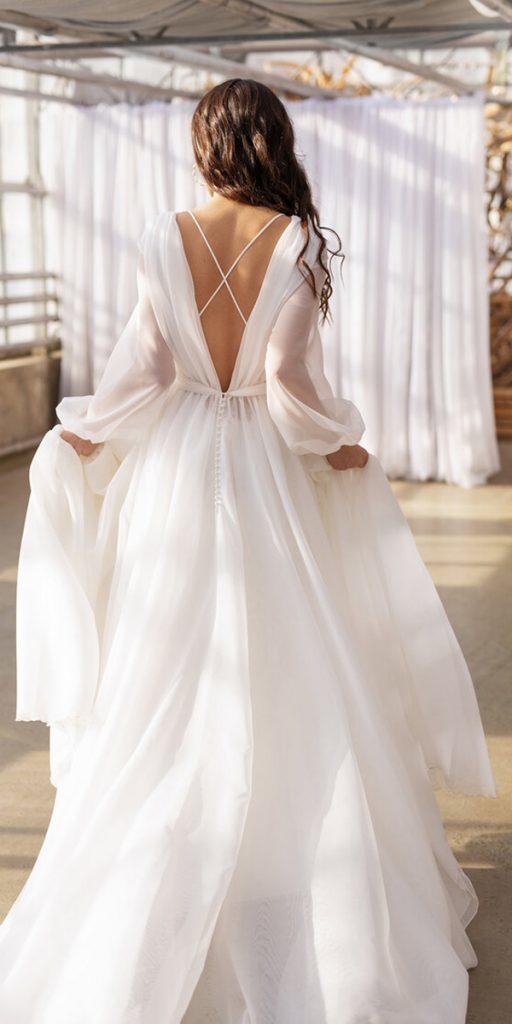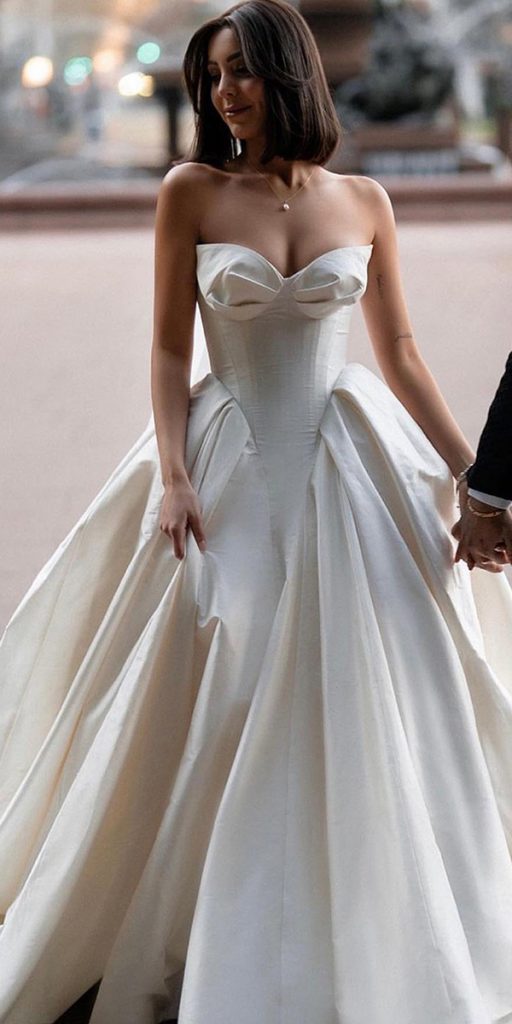 Romantic elegant wedding dresses exude timeless beauty and grace. With delicate lace, intricate beadwork, and flowing silhouettes, these dresses capture the essence of romance. From ethereal ball gowns to sleek mermaid styles, each design is crafted to make the bride feel like a true princess.
Embracing classic details and luxurious fabrics, these dresses create an enchanting atmosphere, making every bride's dream come true.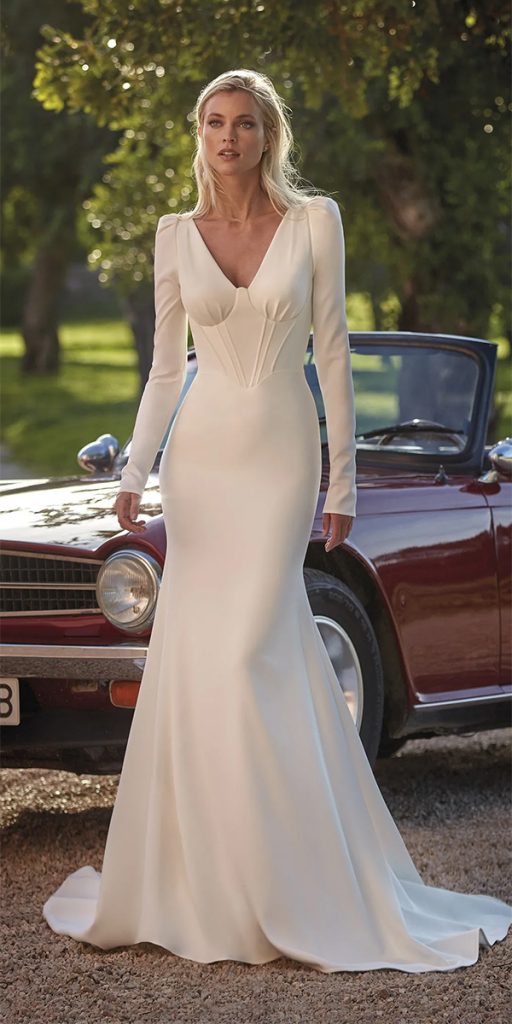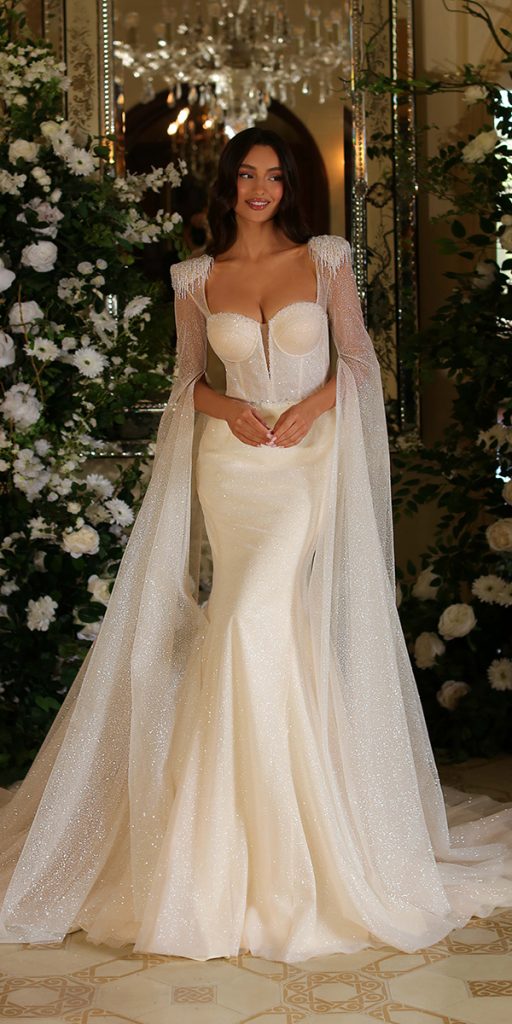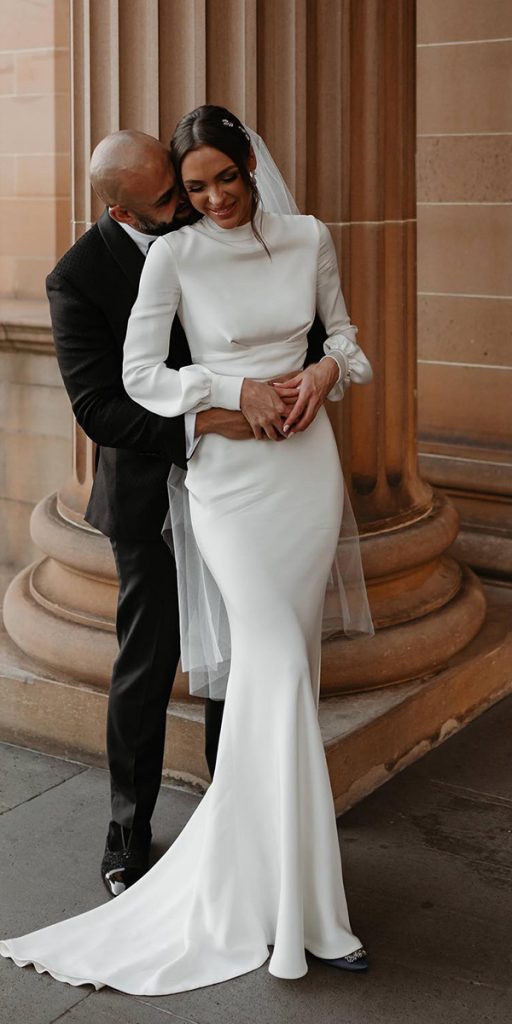 Romantic wedding dresses with sleeves add an enchanting touch to the bride's ensemble. Whether adorned with intricate lace, sheer fabric, or delicate embroidery, these dresses beautifully frame the arms while exuding grace and sophistication.
From full-length sleeves for a regal look to three-quarter or cap sleeves for a more playful vibe, these designs effortlessly blend romance and elegance, making them a perfect choice for brides seeking a classic and timeless bridal look.