Mermaid wedding dresses are quite popular among brides. This kind of bridal dress draws attention to the bust, waist, and hips. For brides, who have great curves, the mermaid dress style will be stunning on them.
You will find diverse wedding dresses mermaid style in this selection. From the most simple gowns to the most complicated outfits. See the ideas below and find your favorite style!
Sexy mermaid wedding dresses exude alluring confidence and bold sophistication. Ideal for the modern bride seeking to make a captivating statement, sexy mermaid style wedding dresses create an unforgettable impression on her special day.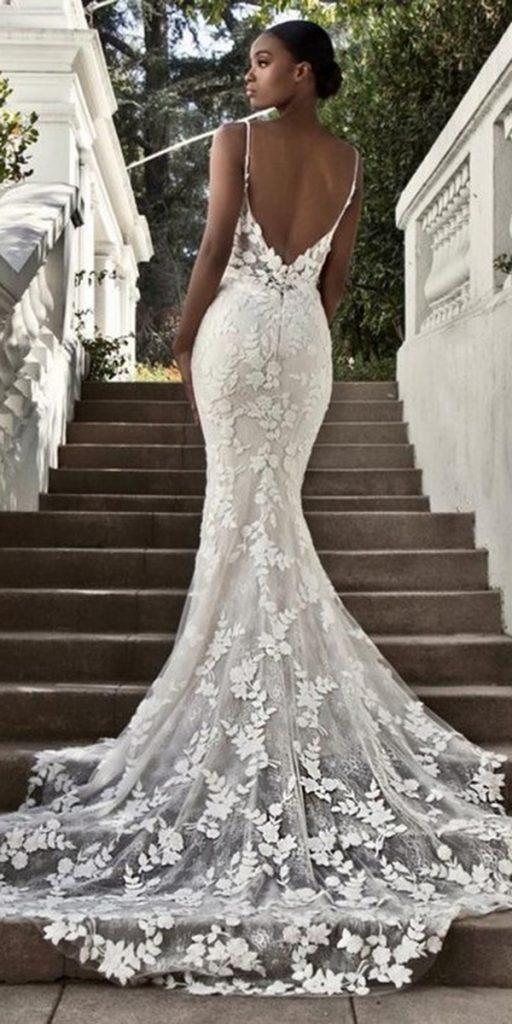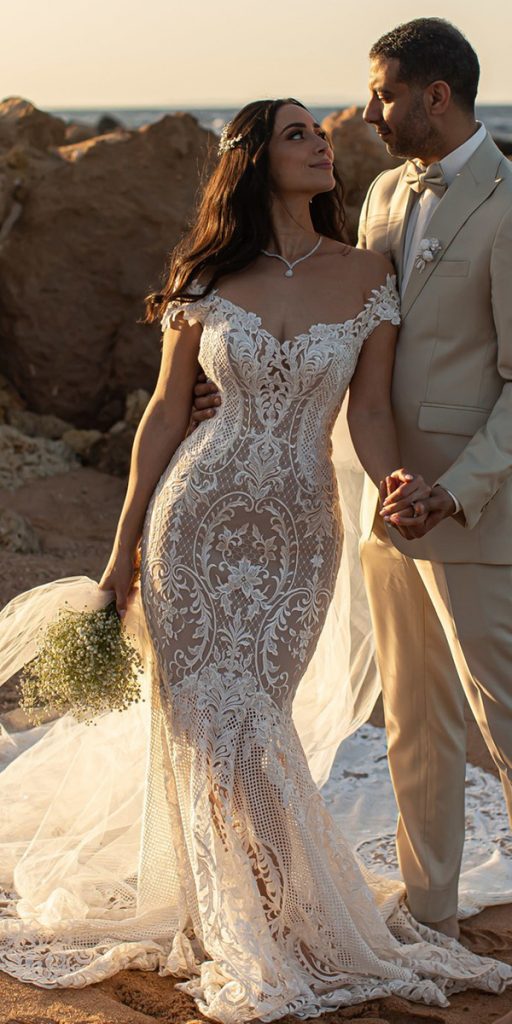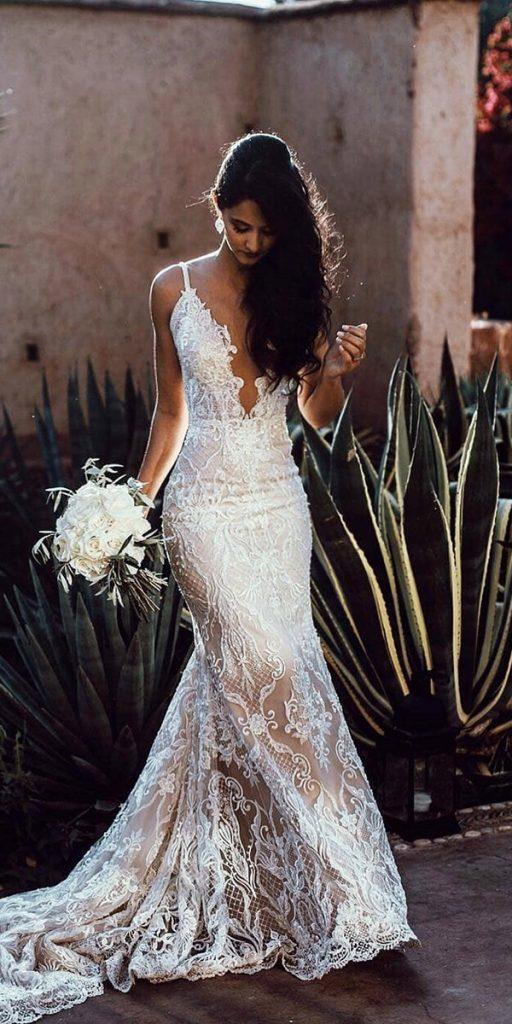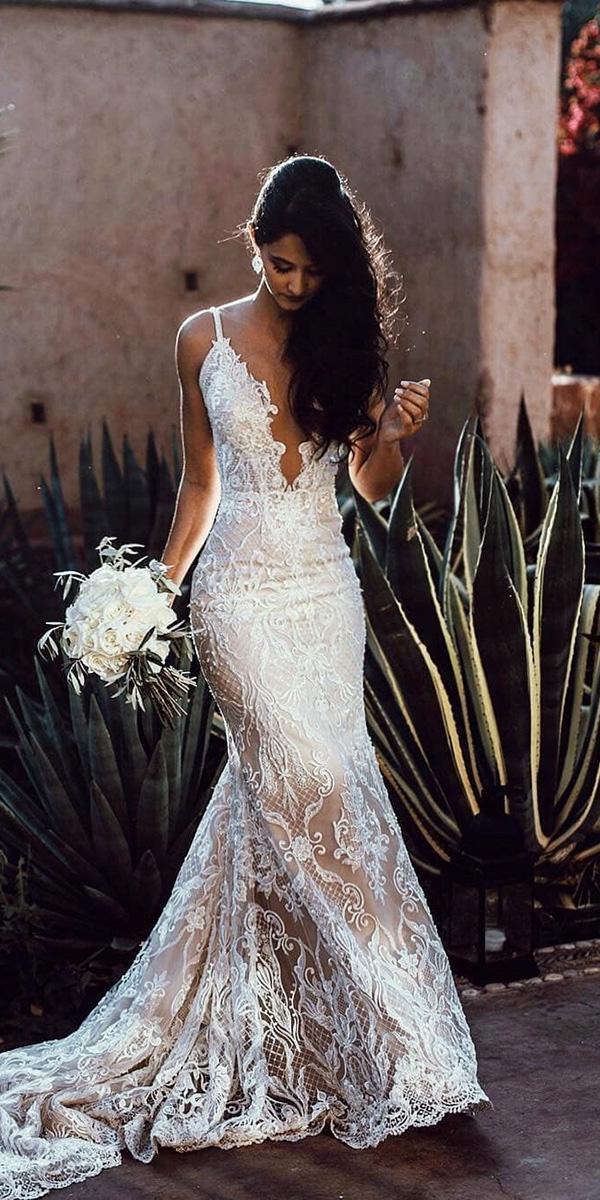 Sweetheart wedding dresses mermaid are a romantic and feminine choice for brides seeking a glamorous look on their wedding day. The form-fitting silhouette accentuates the curves of the body, while the sweetheart neckline adds a touch of sophistication and elegance.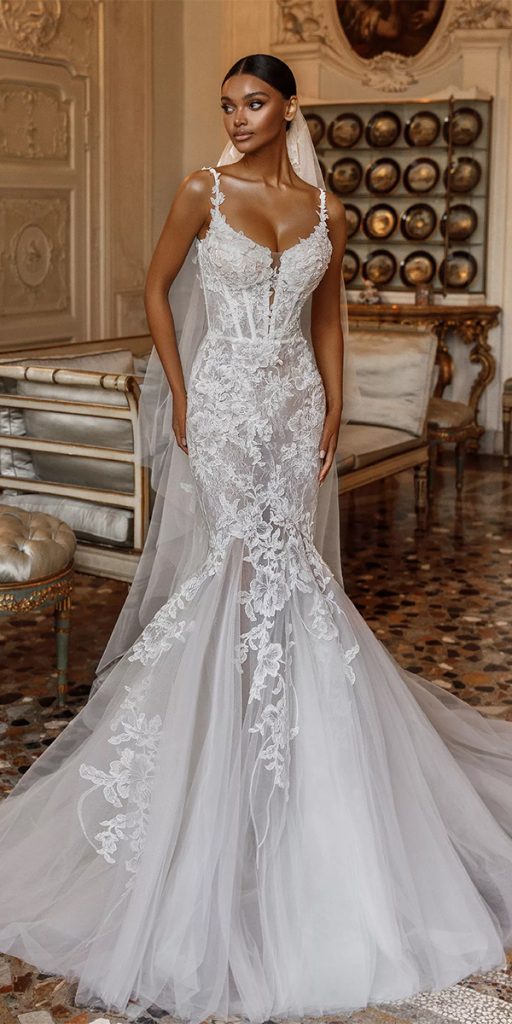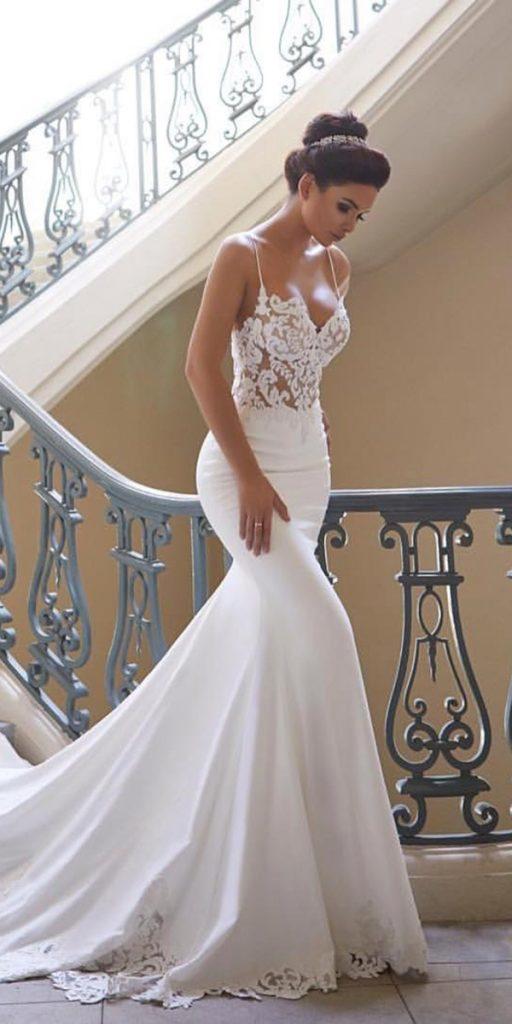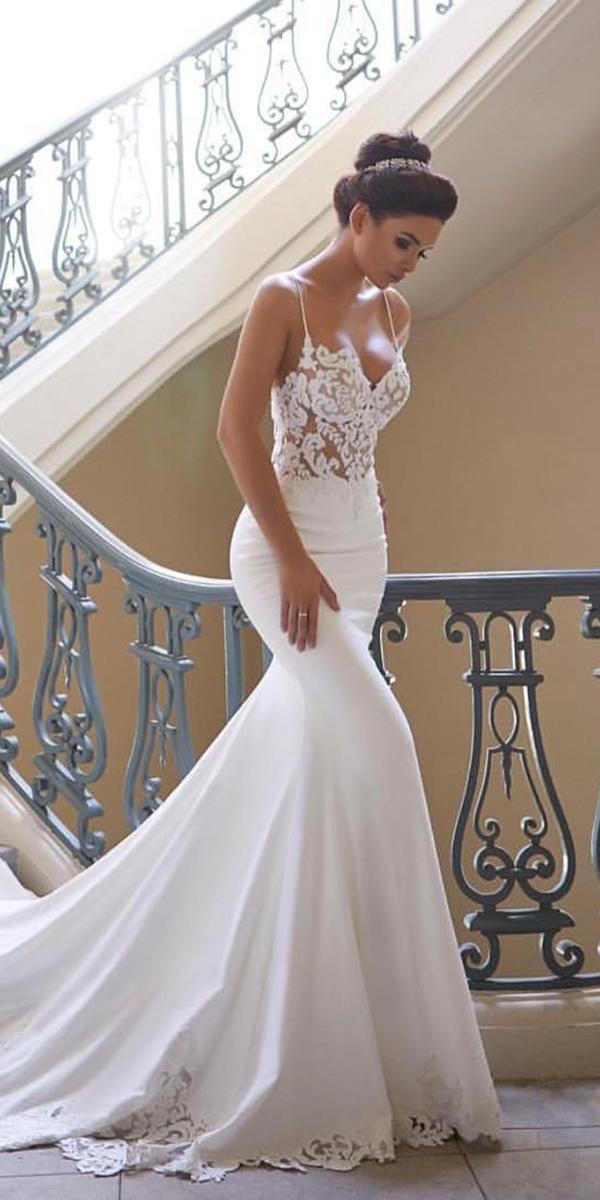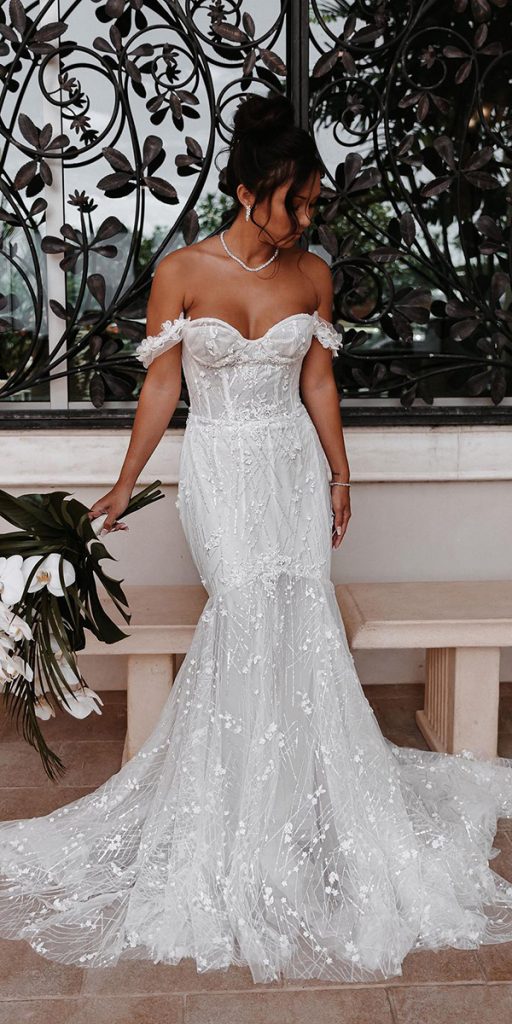 Lace mermaid wedding dresses epitomize timeless romance and exquisite femininity. The figure-flattering mermaid silhouette hugs the body and gracefully flares at the knees, accentuating curves with ethereal charm. Perfect for brides seeking a classic yet alluring look, lace wedding dresses mermaid style create an unforgettable statement on their special day.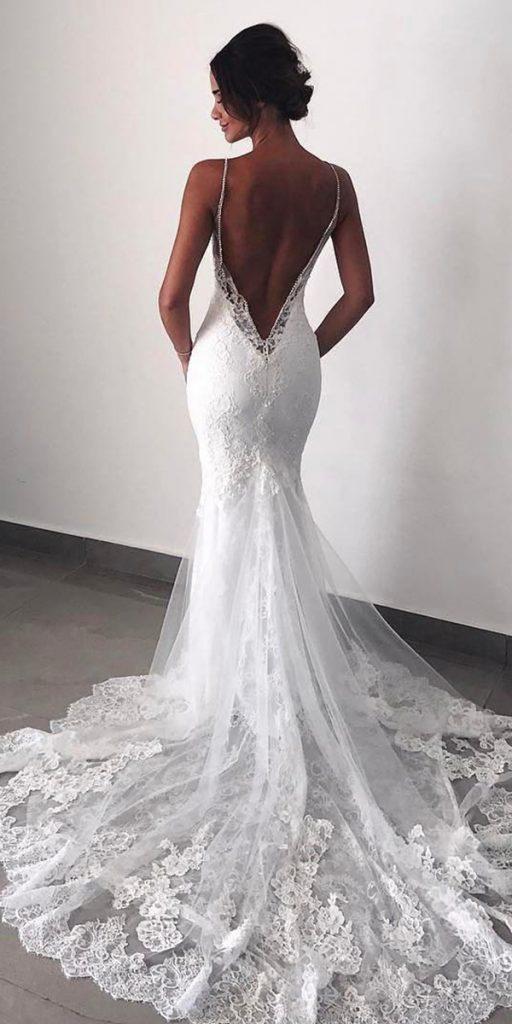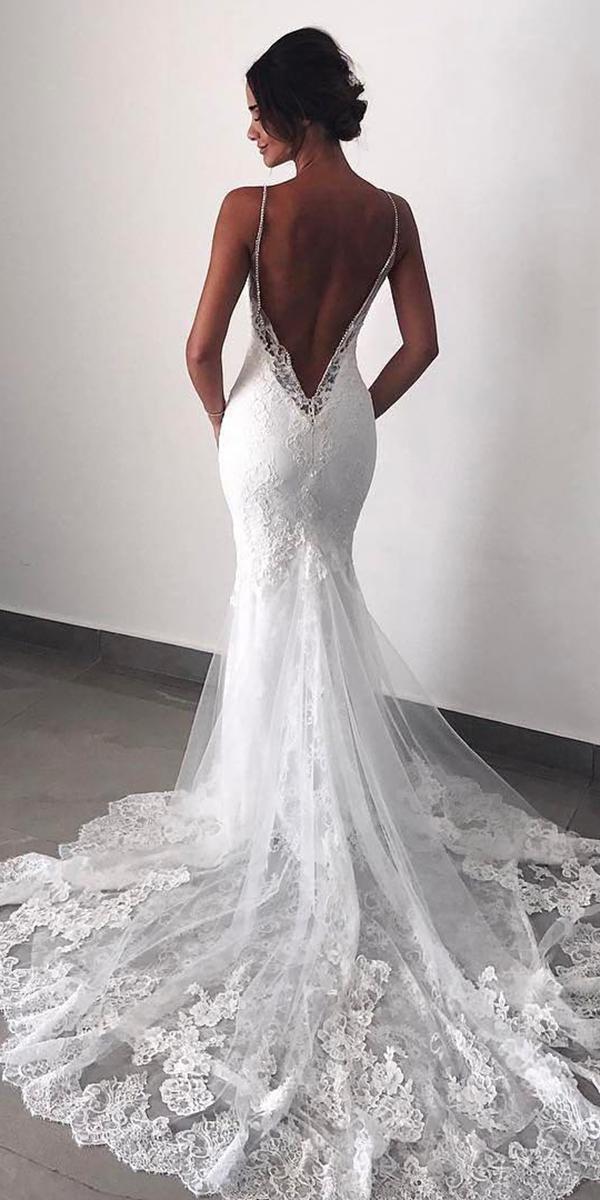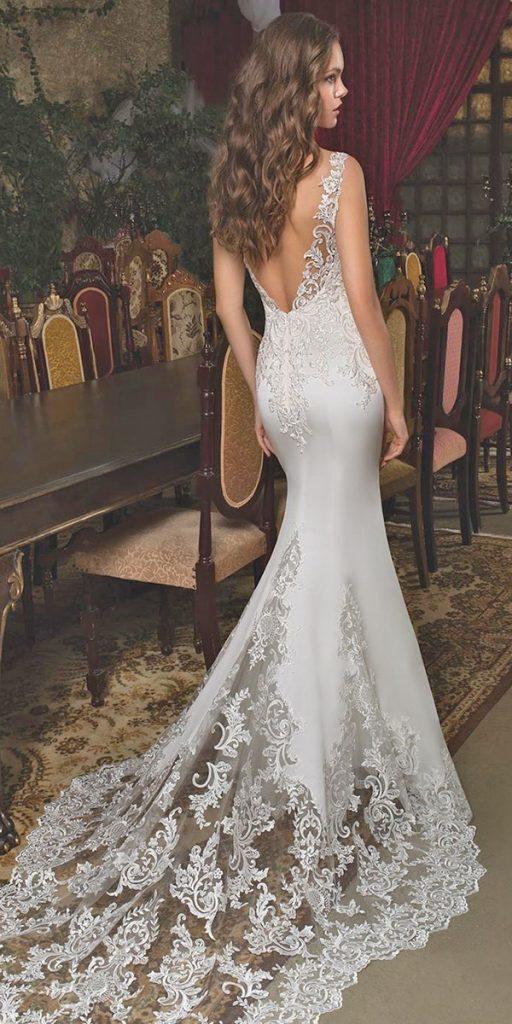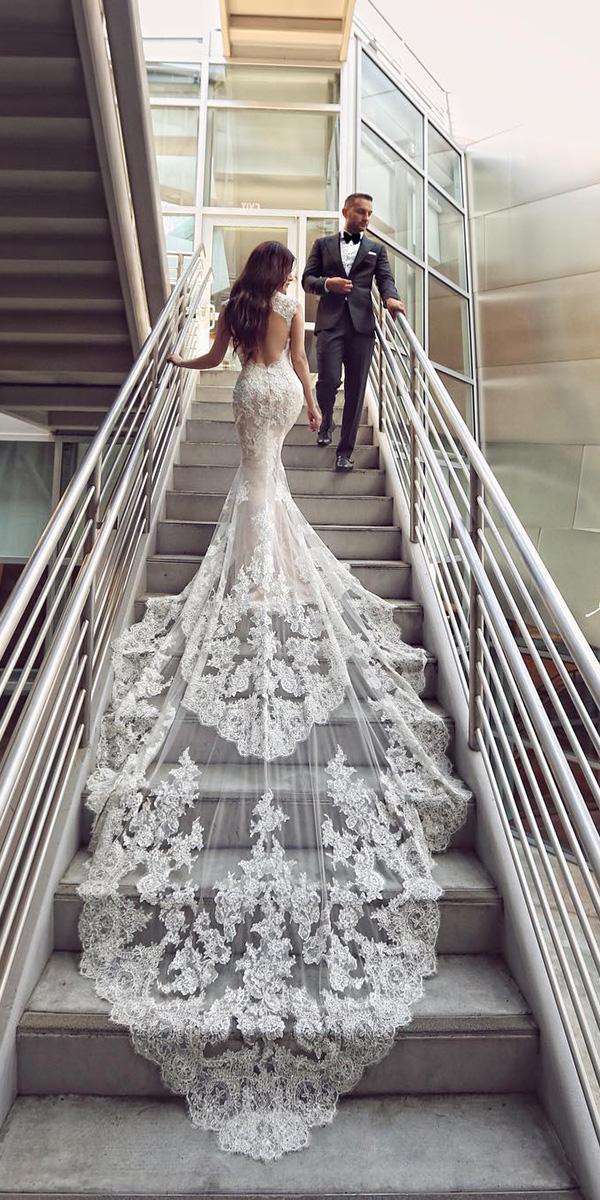 Bling Mermaid Bridal Gowns
Mermaid wedding dresses with bling are the epitome of glamorous sophistication. Exemplifying glamorous sophistication, these gowns are adorned with sparkling embellishments like sequins, crystals, and beads. Ideal for brides seeking a statement-making look that exudes elegance and grandeur.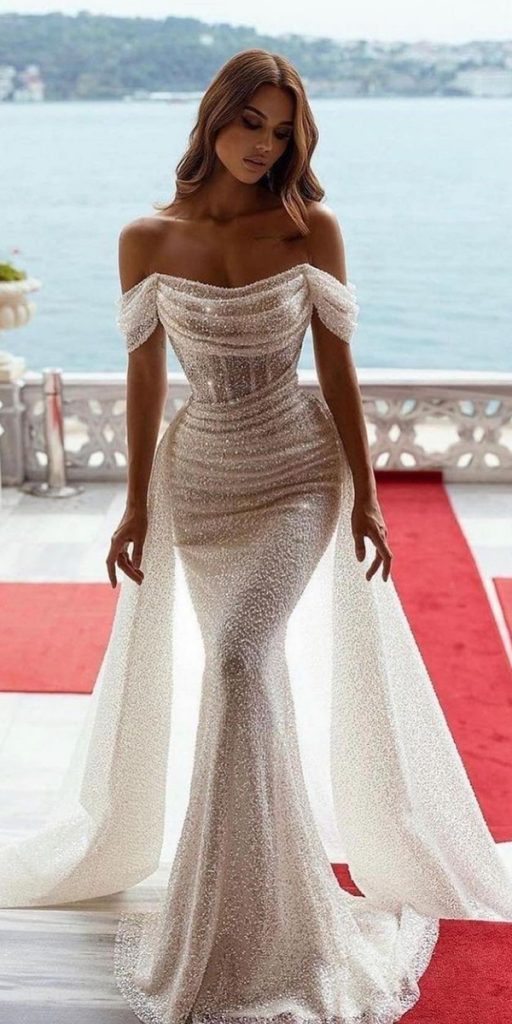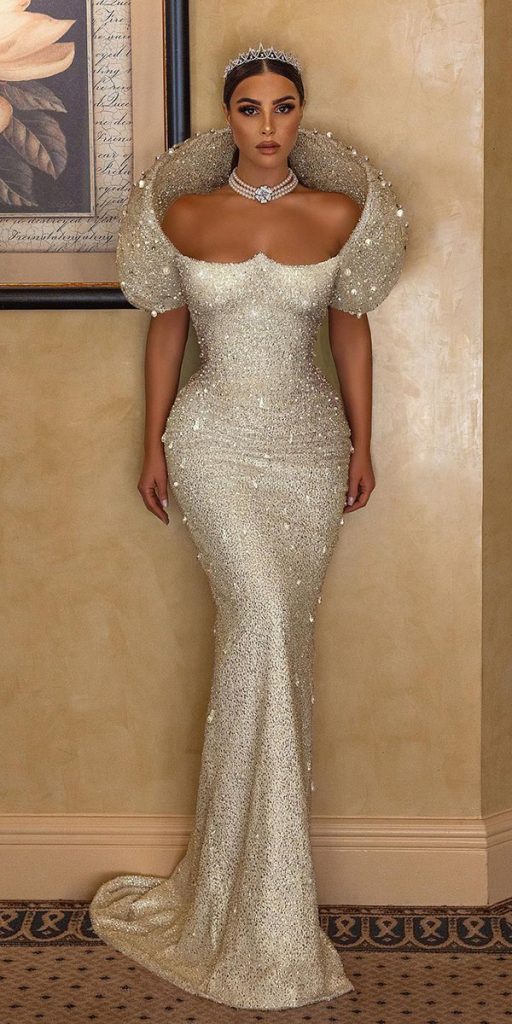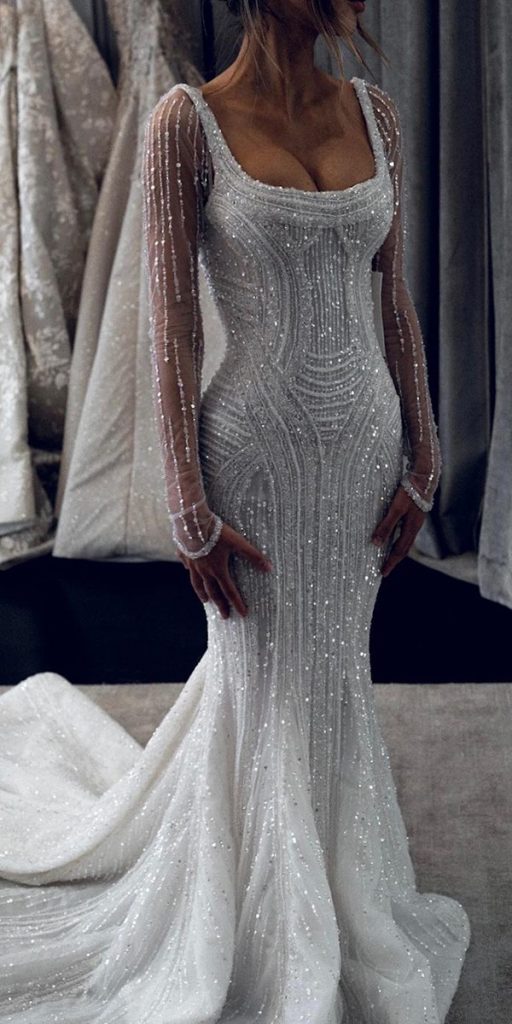 Simple Mermaid Wedding Gowns
Simple mermaid wedding dresses exude understated elegance and timeless charm and showcase a clean and minimalist aesthetic. With a classic mermaid silhouette that gently flares from the knees, they enhance the bride's natural beauty with subtle sophistication.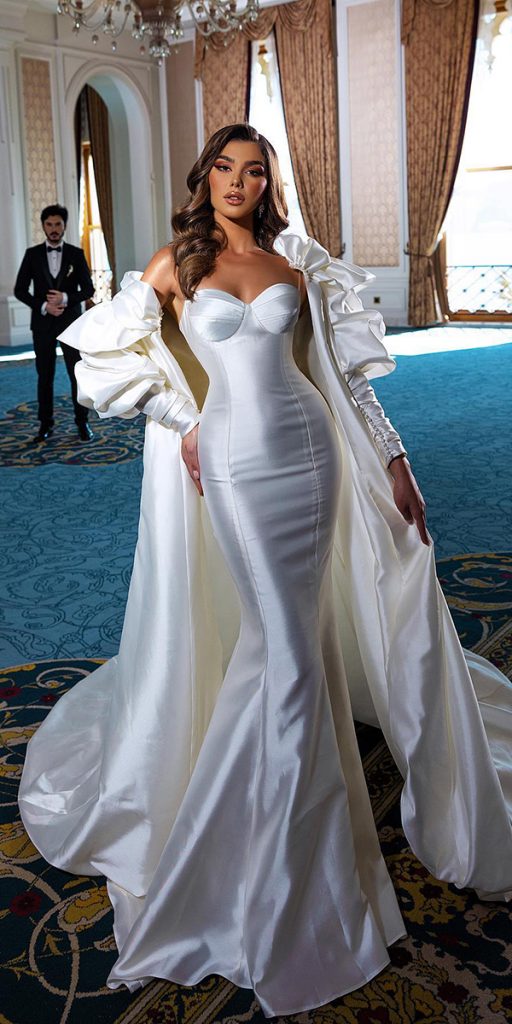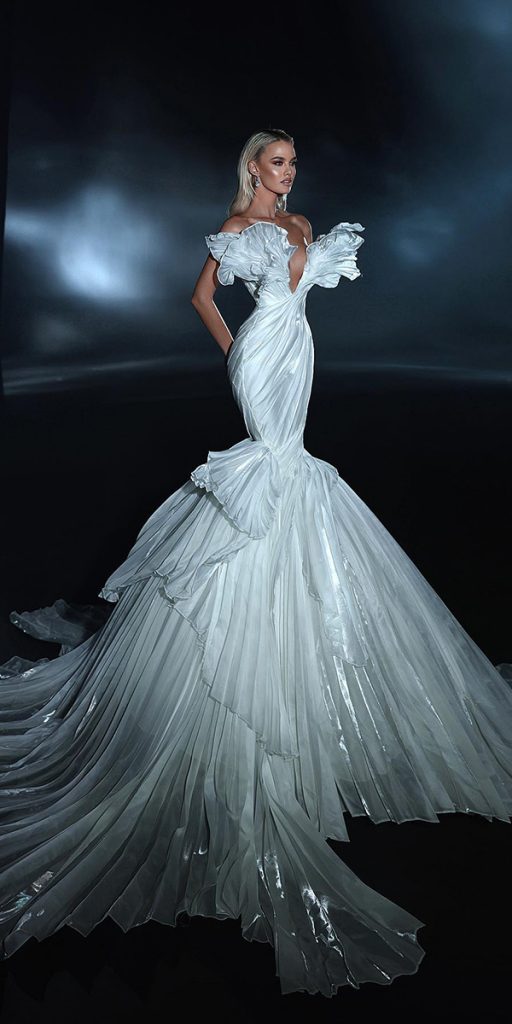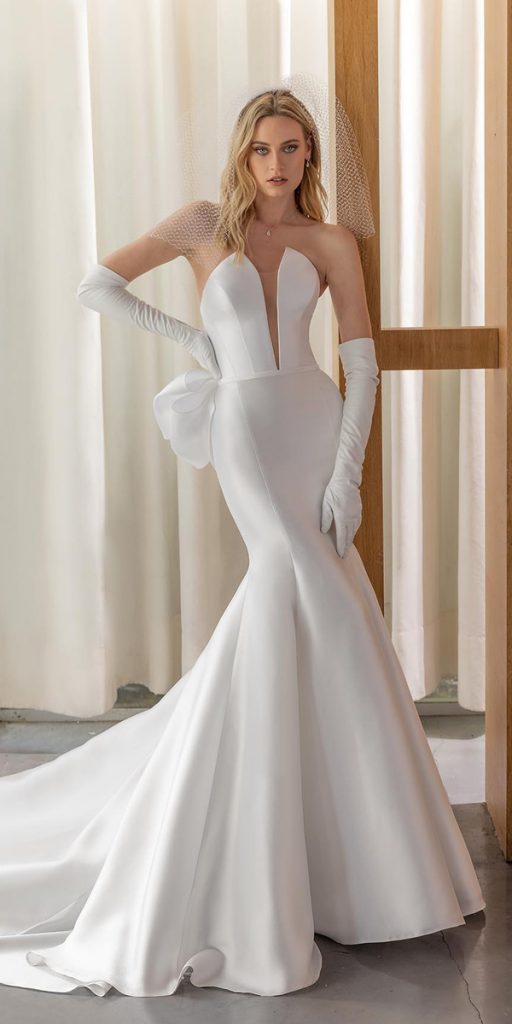 Embodying a captivating fusion of classic elegance and modern sophistication, wedding dresses mermaid style with sleeves exude enchanting charm. The figure-hugging silhouette gracefully enhances the bride's curves, while the sleeves add a refined touch of allure. Whether adorned with delicate lace or showcasing sheer designs, these sleeves imbue the gown with a romantic allure, making it the perfect choice for brides seeking a timeless and sophisticated look on their special day.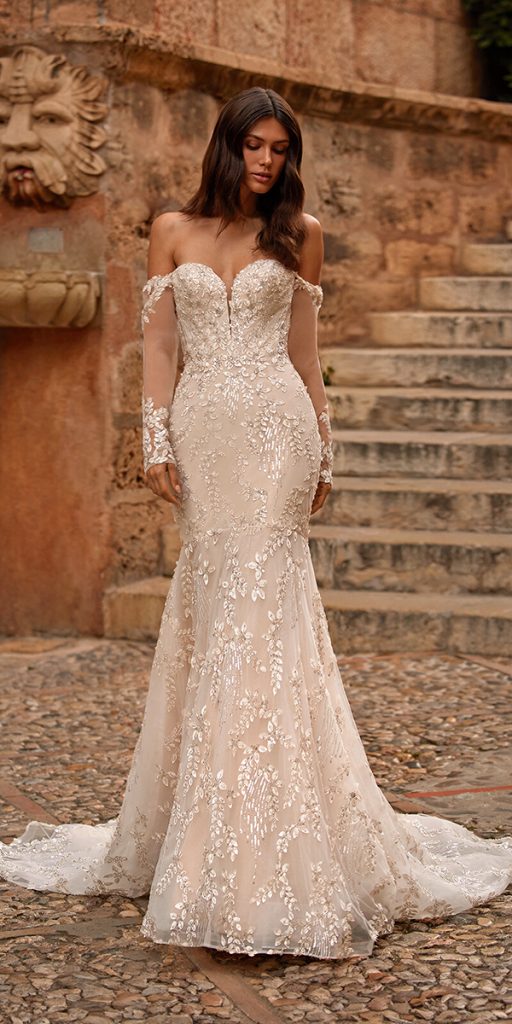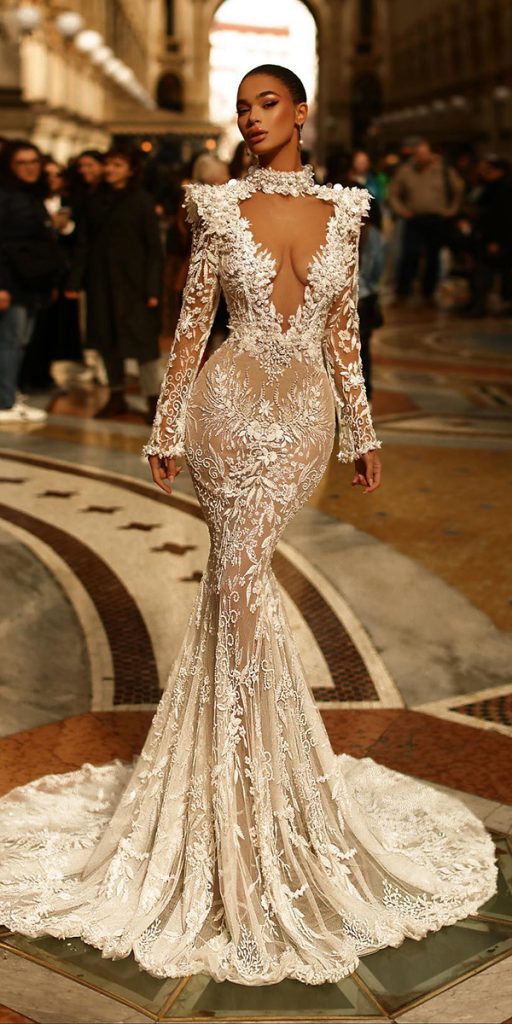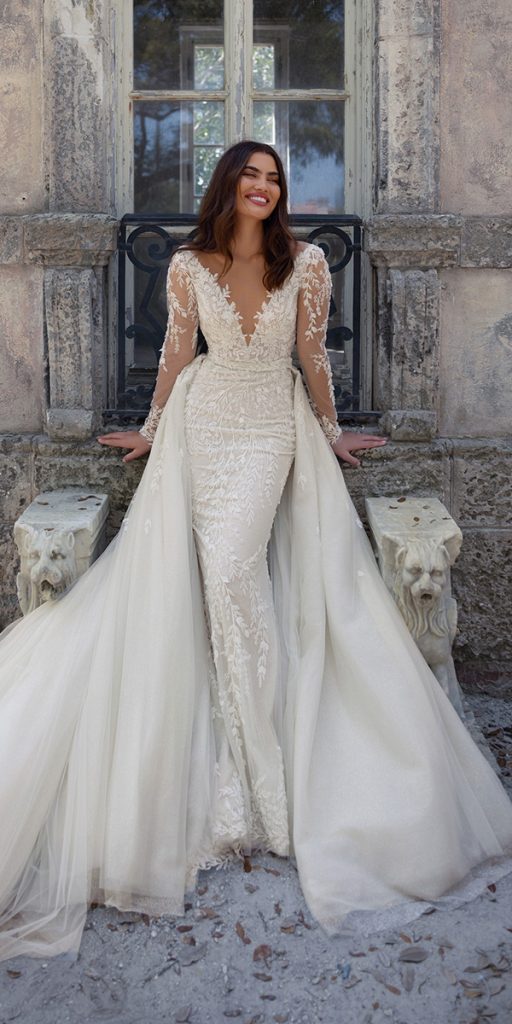 Mermaid wedding dresses with long trains boast a timeless allure, captivating brides with their figure-hugging silhouette that flares out below the knees. Elevating the enchantment, opulent long trains trail up to 60 inches behind the bride as she glides down the aisle. The cascading fabric adds an ethereal touch, infusing every step with breathtaking elegance and grace. Ideal for those yearning for a fairytale-like touch on their special day.