Choosing a wedding invitation design you love is a fun thing. Getting them all out on time, and getting timely responses from people is another! Regardless of whether you have planned a big or small wedding, there will still be numerous wedding invitations to be sent out to your guests. If you are planning for a large wedding party, it is more economical to get your invitation cards in bulk from wedding warehouses or from bulk party stores. On the other hand, if you can afford it and wish to have something more unique, you might want to consider having the invitations tailor made by printing companies. Of course, you have to be prepared to pay much more for that, especially if you're looking for a very individual wedding invitation design.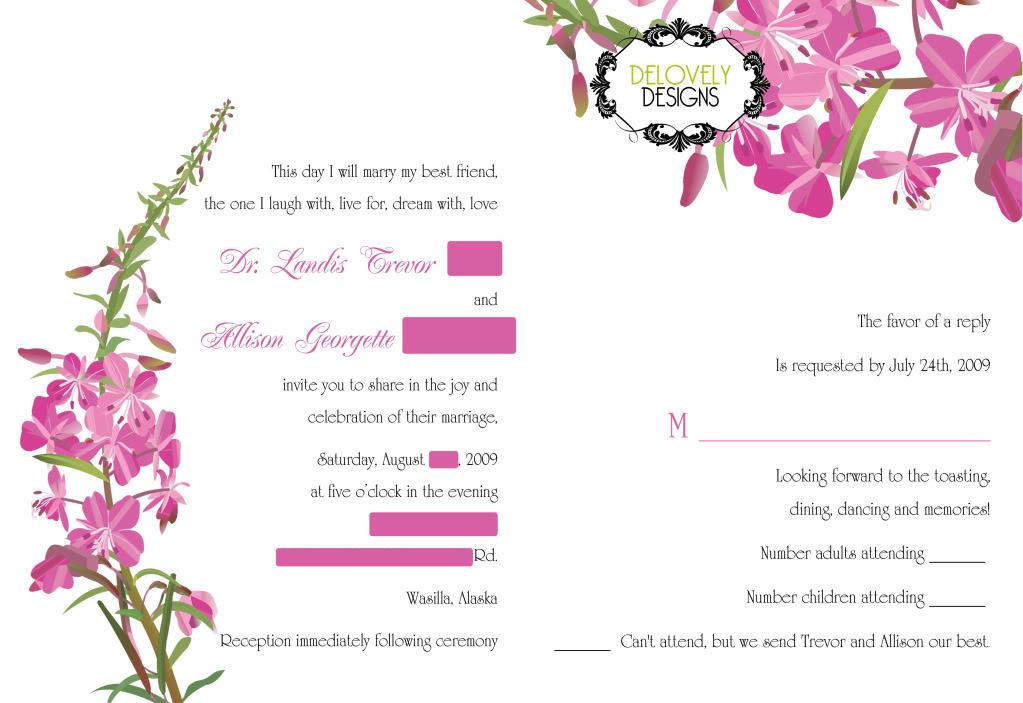 Besides commercially made cards, there are some couples who want to have their invitations to appear more personal and make the wedding invitation design themselves. This is definitely going to take you a lot of time, especially if your wedding party is of a considerable size. A common type of homemade wedding invitations consist of using tissue paper over decorated colored paper as well as white regular paper. You can even consider using calligraphy to handcraft your invitations so that it adds a very elegant touch to the cards that you send out. However, if you are intending to send out homemade cards, make sure you start making them way in advance.
Besides using plain and colored papers, there are also other add-ons which you can include on your wedding invitations. Below are some very popular additions which you can include on your cards:
Paper flowers
Gold or silver car paint for accents
Photos of the joyous couple
Elegantly written words in calligraphy
Poems, prose or verses
Although making your own wedding invitation design can really bring out the uniqueness of the cards as well as your creativity, it can be a nightmare to some who are not so artistically inclined. In that case, you might want to stick to commercially made cards and search for good bargains for them instead. Besides waiting for a sale to purchase the cards, there are some companies which will offer special discounts if you order in bulk so it is not necessary to spend a bomb on wedding invitations.
Another way in which you can save on your invitations is to deliver them personally, especially if they are staying nearby or if you will get to meet them frequently, for example colleagues or neighbours. This will help you to save on mailing costs. Whatever you decide on for your wedding invitation design, make sure it's uniquely you, so you're happy with the end product!