Wedding Dresses 2019 presented at the fashion week have really surprised everyone. The dresses are unveiled by top designers who create real bridal masterpieces. Their gowns feature unique lace, modern styles, interesting jumpsuits, sexy plunging necklines and many others designs. All those details attract attention and make an impression! Getting married in 2019? We offer the key wedding dress trends for 2019 you need to look at.
Modern Floral Appliques Wedding Dresses
Designers offer different options for applying floral appliqués on a wedding dress. Flower drawings can range in a variety of colors and components. They are located on both the main fabric of the dress and on the upper layers (cape).
Especially popular among designers are dresses with a dairy floral pattern, soft pink and cream shades.
The trendiest patterns are 3D applications. Bulk floral prints can decorate the hem of a dress, straps, and train.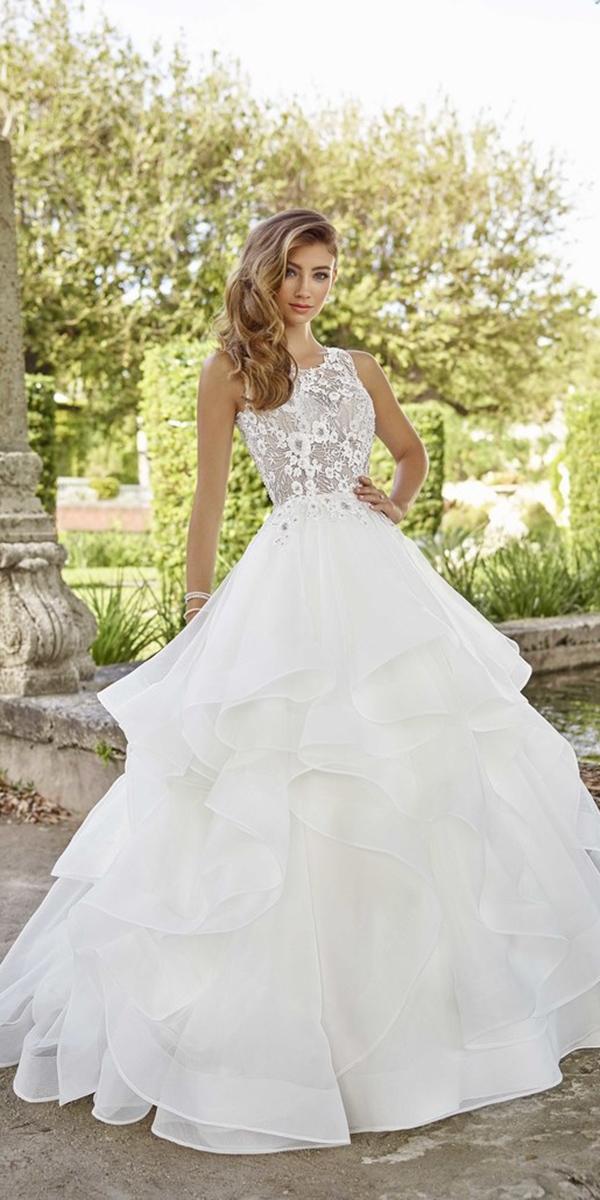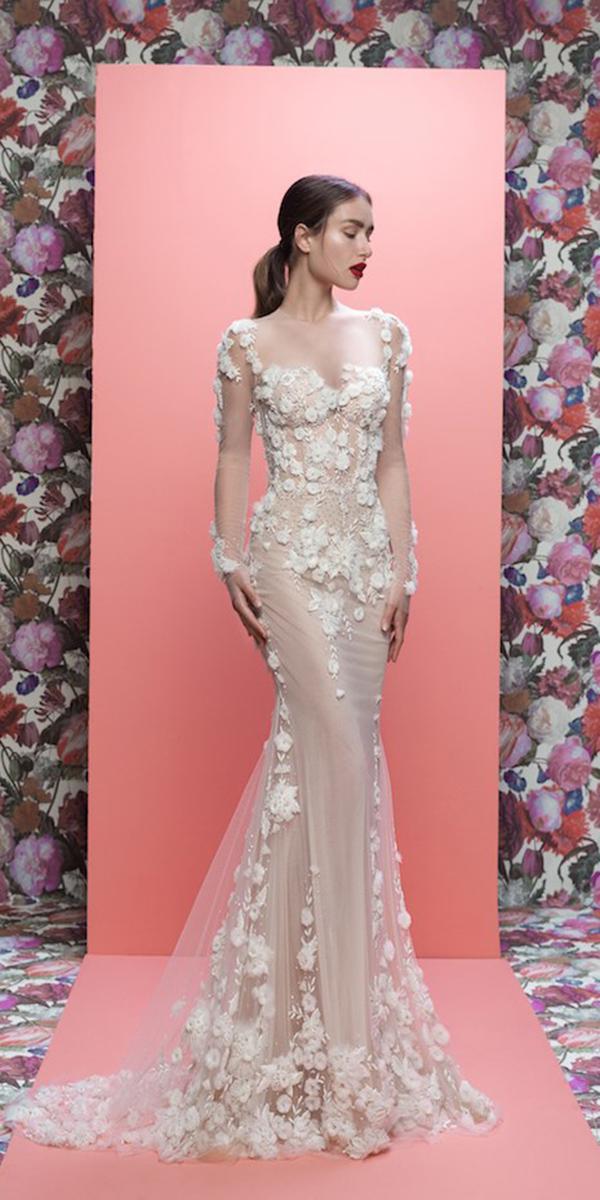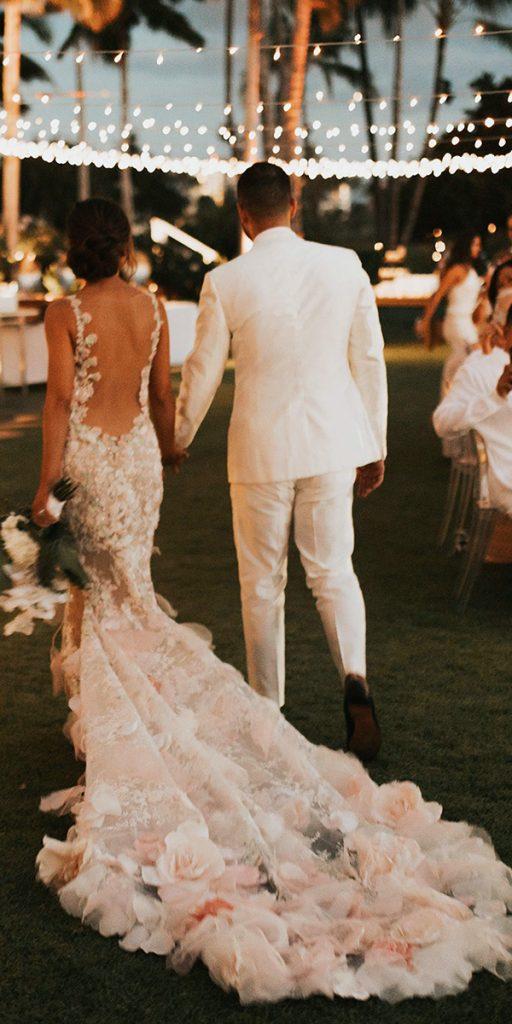 Asymmetric Neckline: Bridal Trend 2019
It is a very bright and provocative trend of 2019. It is worth noting that this year, designers pay particular attention to the top of the wedding dress and actively experiment in this direction. So, in addition to the asymmetrical line, the elegant bustier, the lowered shoulder line, the V-shaped notches, as well as the collar-stand and the bodice with the neck straps are very popular today.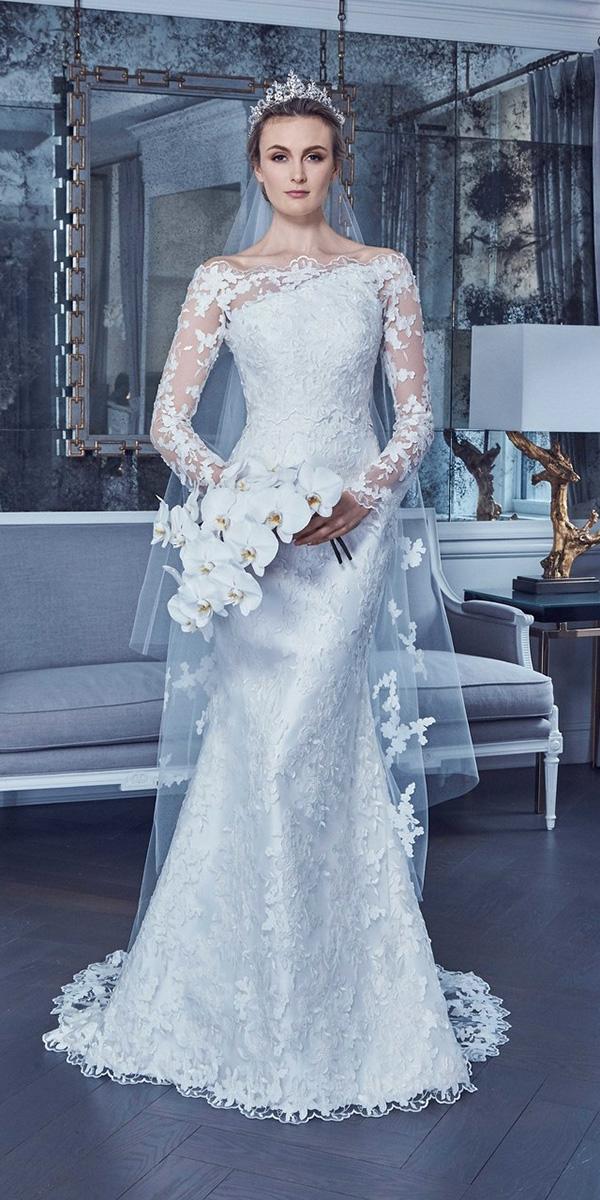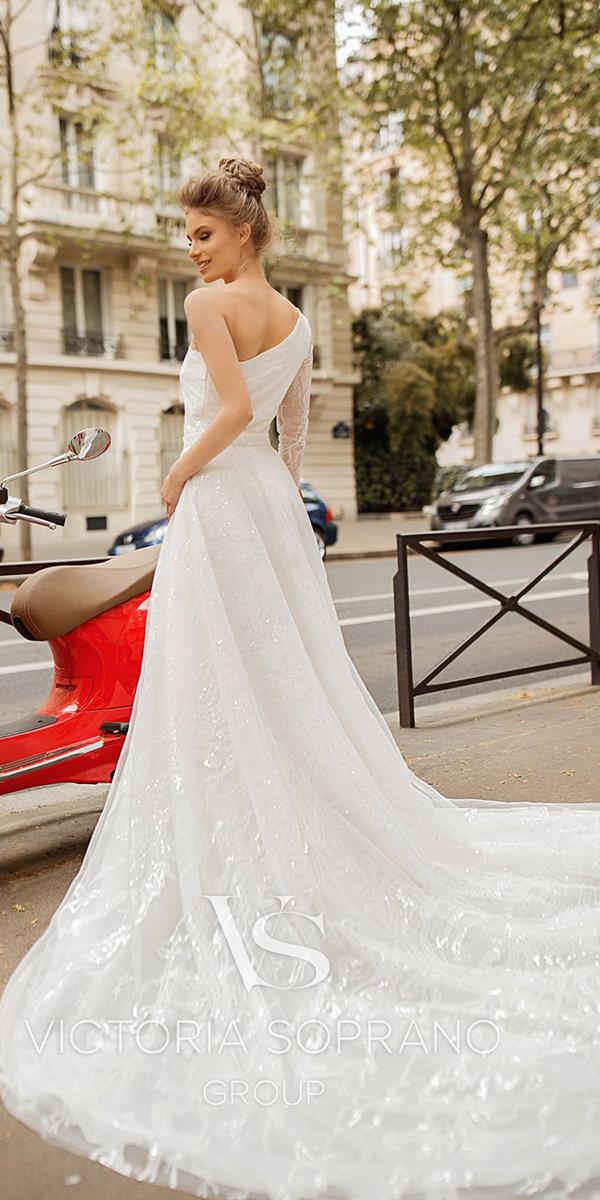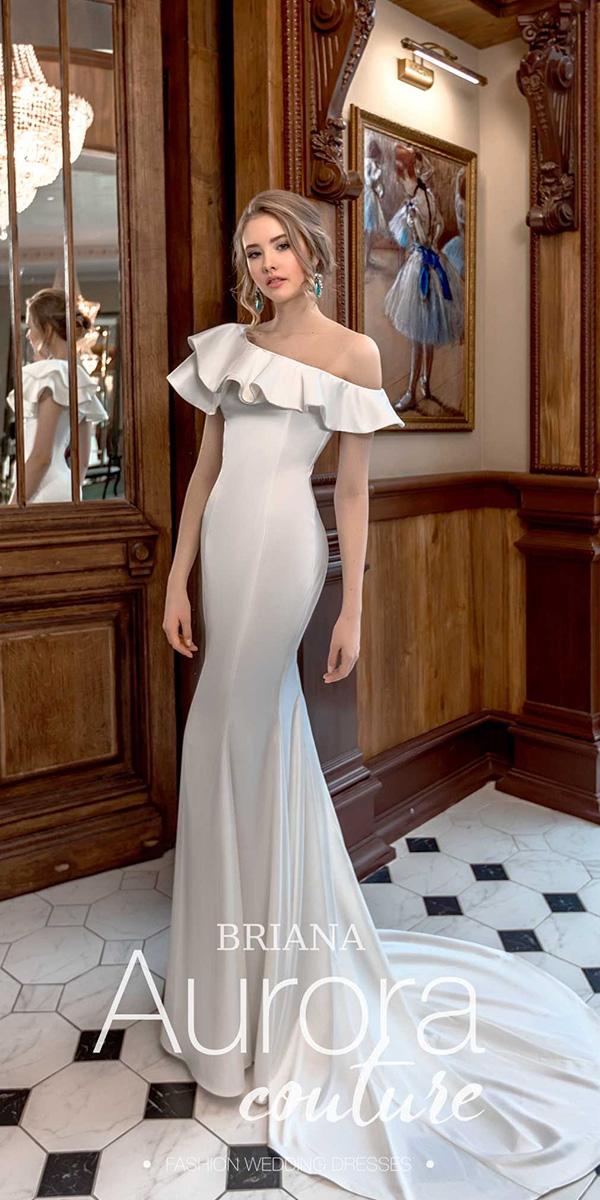 Elegant capes-caps are one of the leading wedding trends in 2019. A light cape can be a part of the dress and serve as an additional decorative element. Please note that the mantle excludes the veil from so that conservatives will not find your image unconventional. However, such outfits look, at least, royal and perfectly fit the ceremony with any budget and theme.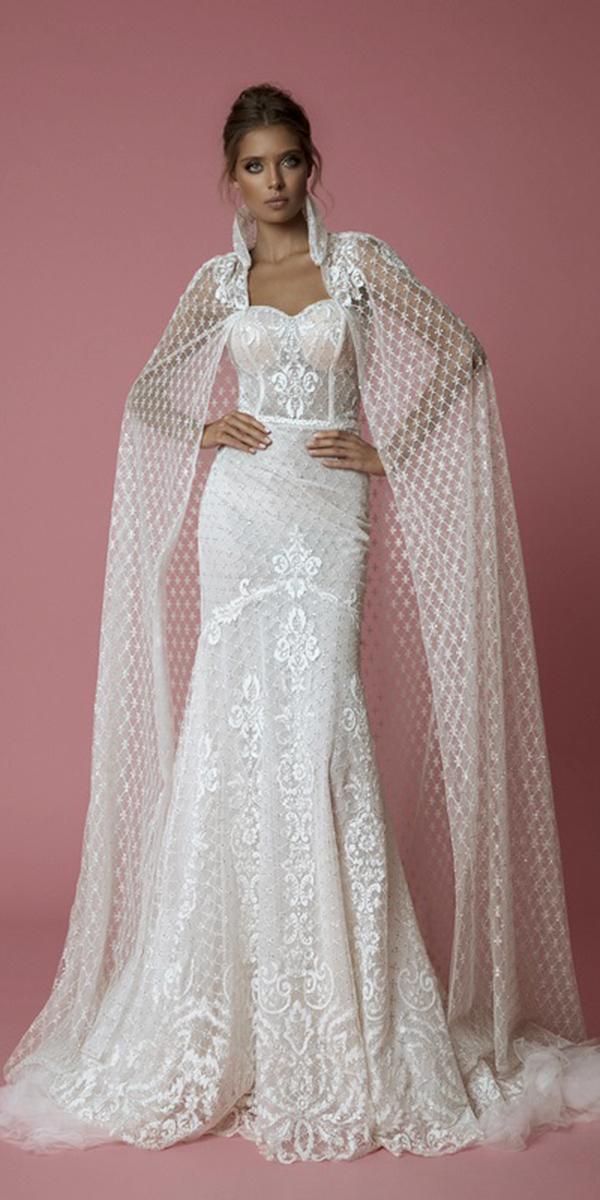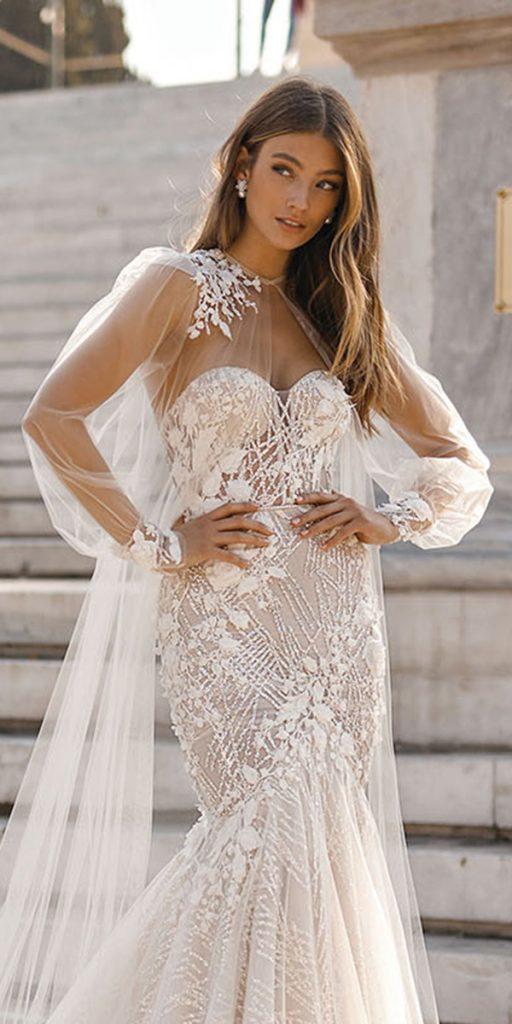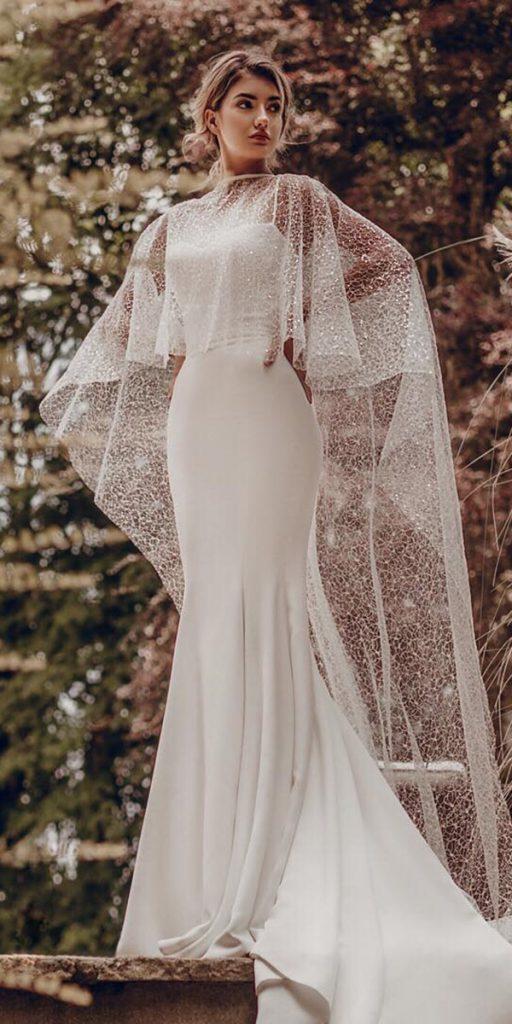 Wedding Jumpsuit Ideas For 2019
[/vc_column_text][/vc_column][/vc_row]
In 2019, wedding suits and overalls burst into the top. Fashion designers presented simply an irrepressible fantasy – on the catwalks, you can see different wedding dresses designed as pantsuits. It can be wide palazzi pants and narrow pipes, matt crepe, transparent lace and silk textures with floral decoration, shortened length or maxi trousers to be worn with shoes.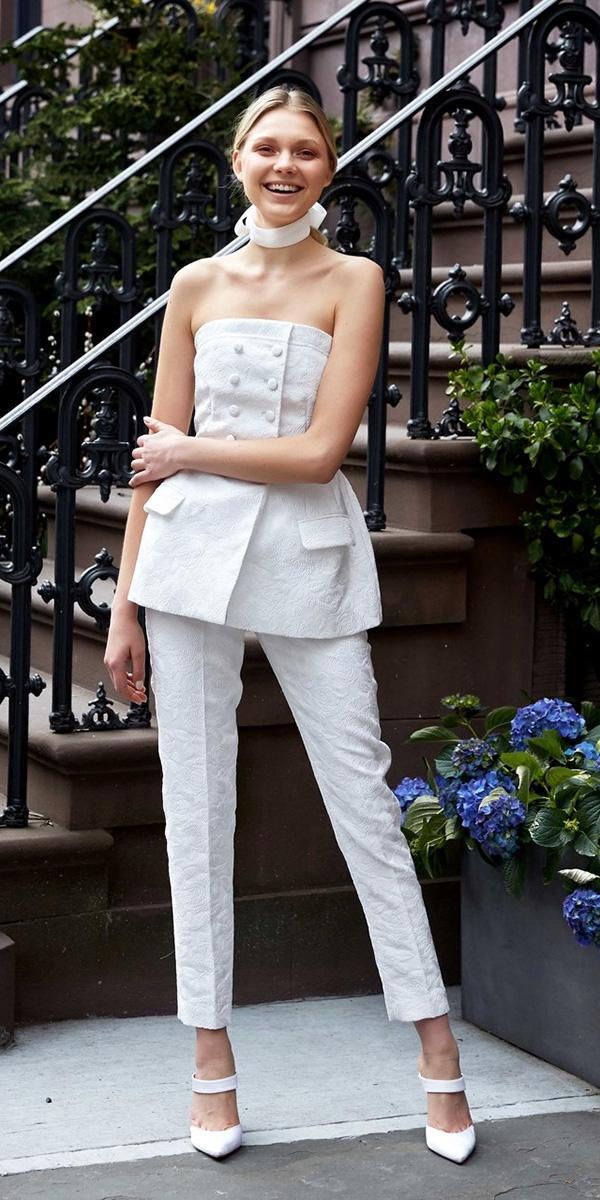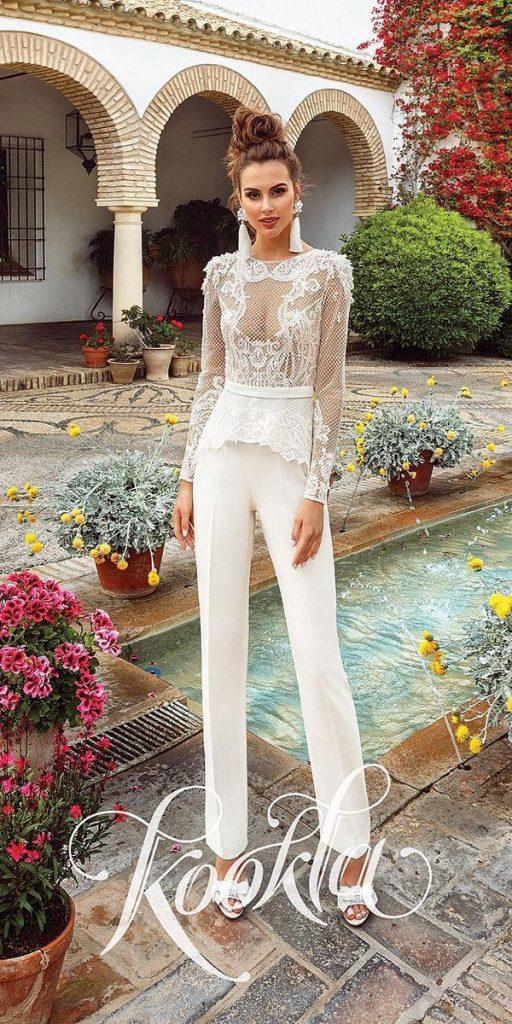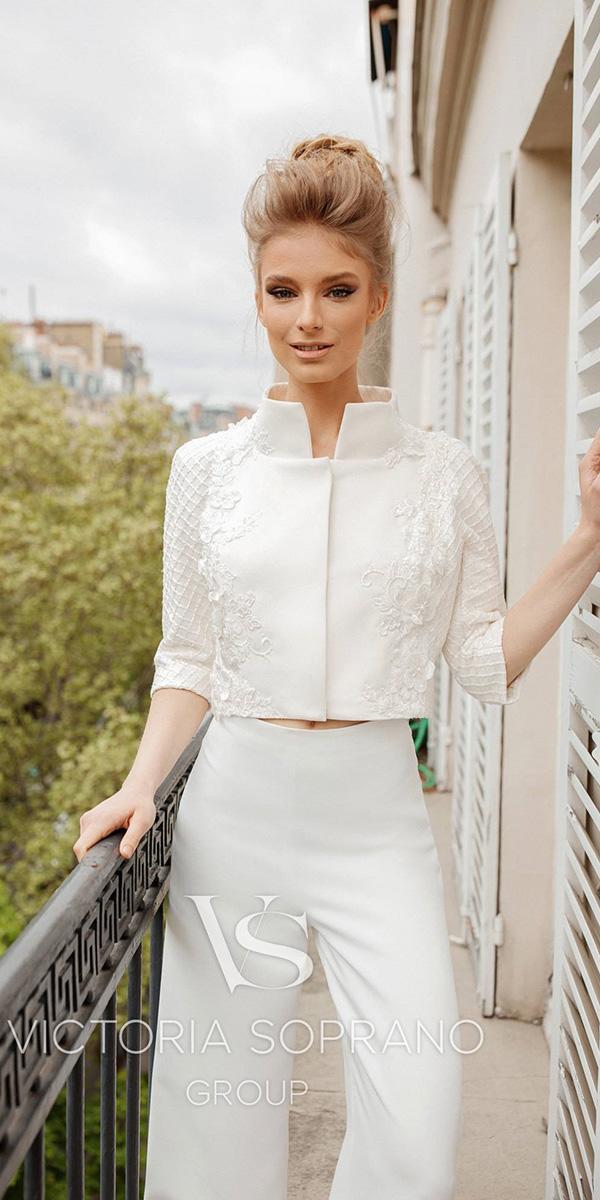 Fringe is a very uncommon type of detailing for a wedding gown but it looks so eye-catchy! From small fringe accents to full coverage fringe, we have all the styles to consider if you are looking to add a little festive flair to your wedding day look.
Fringe wedding dresses are an earthy way to stand out!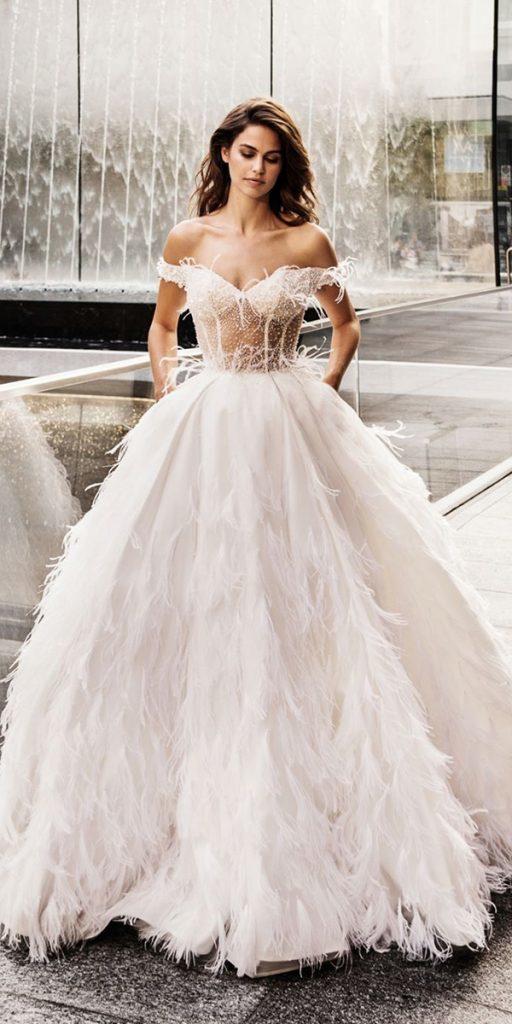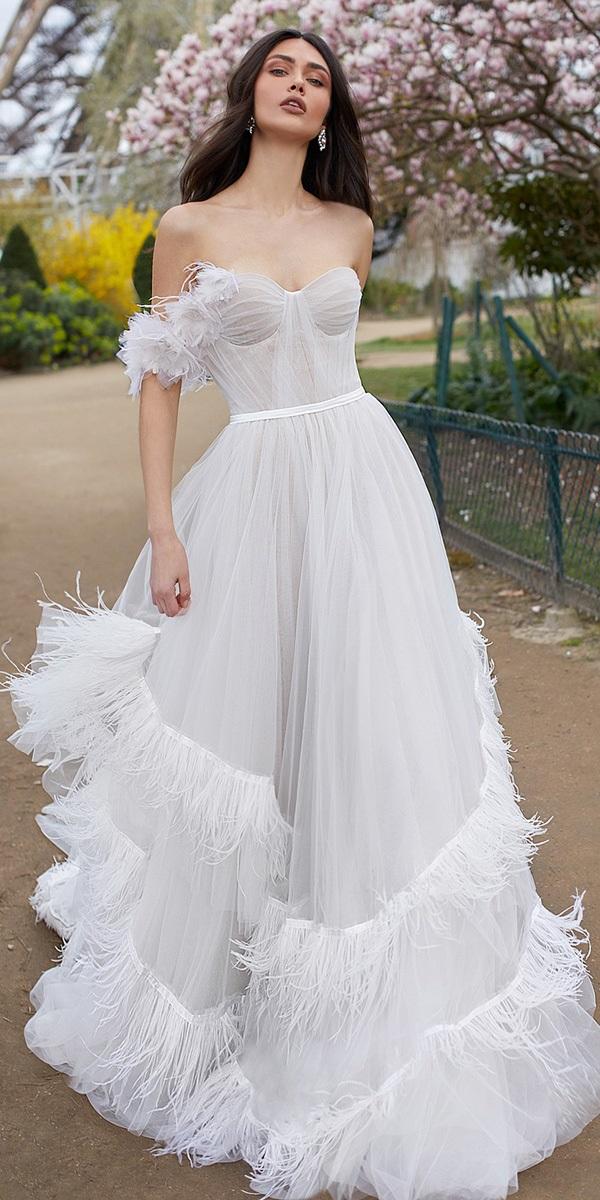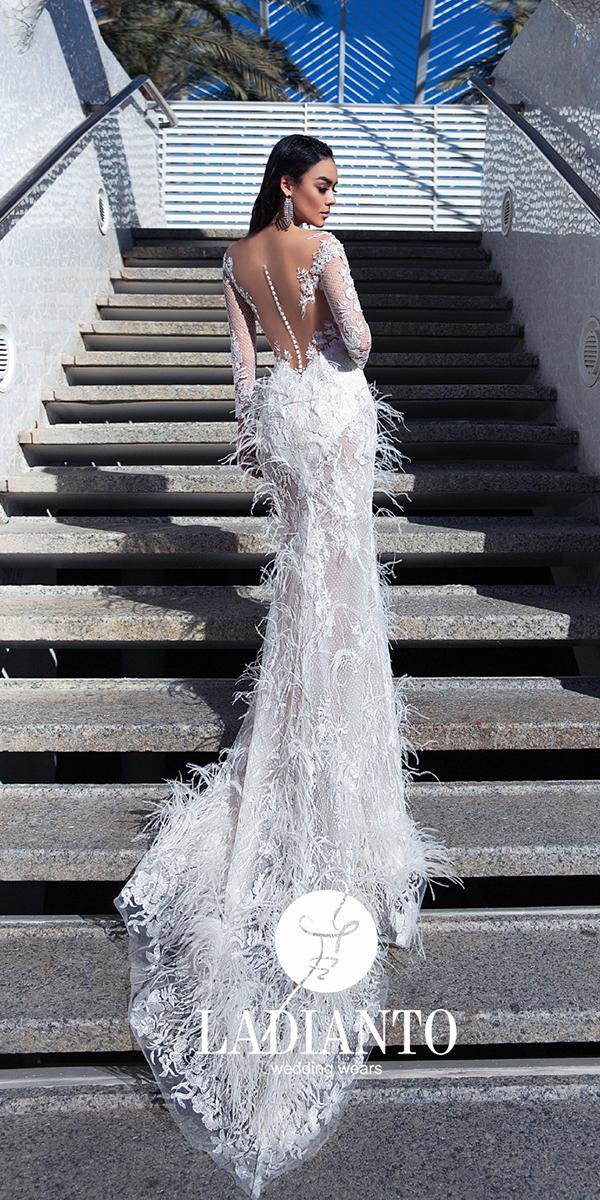 Bridal Gowns With Tiered Skirts — New Trend 2019
A multi-layer skirt forms a very romantic and airy outfit. Dresses made of lace or perforated fabrics will suit the wedding in a pastoral style – with an outing ceremony and a banquet in a cozy wooden barn.
Tiers of chiffon or tulle is an option for a more glamorous celebration. These skirts are thin enough and fragile, so, probably, on the banquet part of the holiday, you will need a second dress, a comfortable and less sumptuous one. But for an unforgettable solemn part and a memorable photo session, such a multi-layer outfit is perfect!