Ronald Joyce has been a favorite with brides for over 20 years. The range of Ronald Joyce wedding dresses includes everything from A-line and full-bodied dresses to slim fitting and fishtail wedding dresses.
Ronald Joyce's Wedding dress designer, Veni Infantino, developed her passion for fashion as a teenager, inheriting her flare from her Italian grandmother. Since graduating from the London College of Fashion, she has become an internationally acclaimed designing icon. The collection includes designs and styles to suit any requirements from your big fairytale princess dream ( and when I say big I mean BIG folks) to your more understated slinky fishtail.
All with a touch of glamour and a sprinkle of glitz. And it would seem that every last gown has just the right amount of detail, from embroidery to beading to floral applique.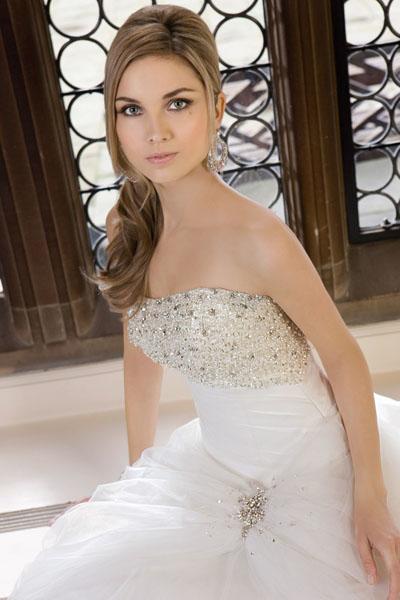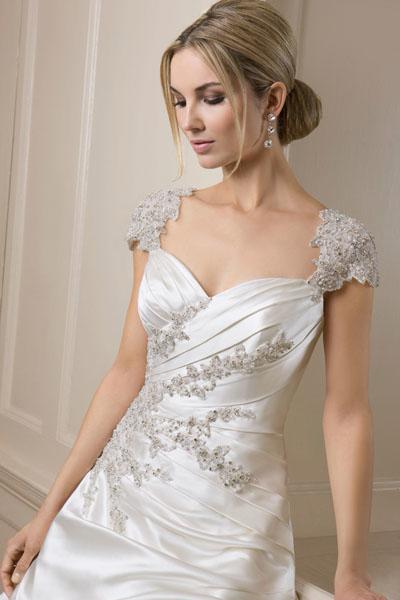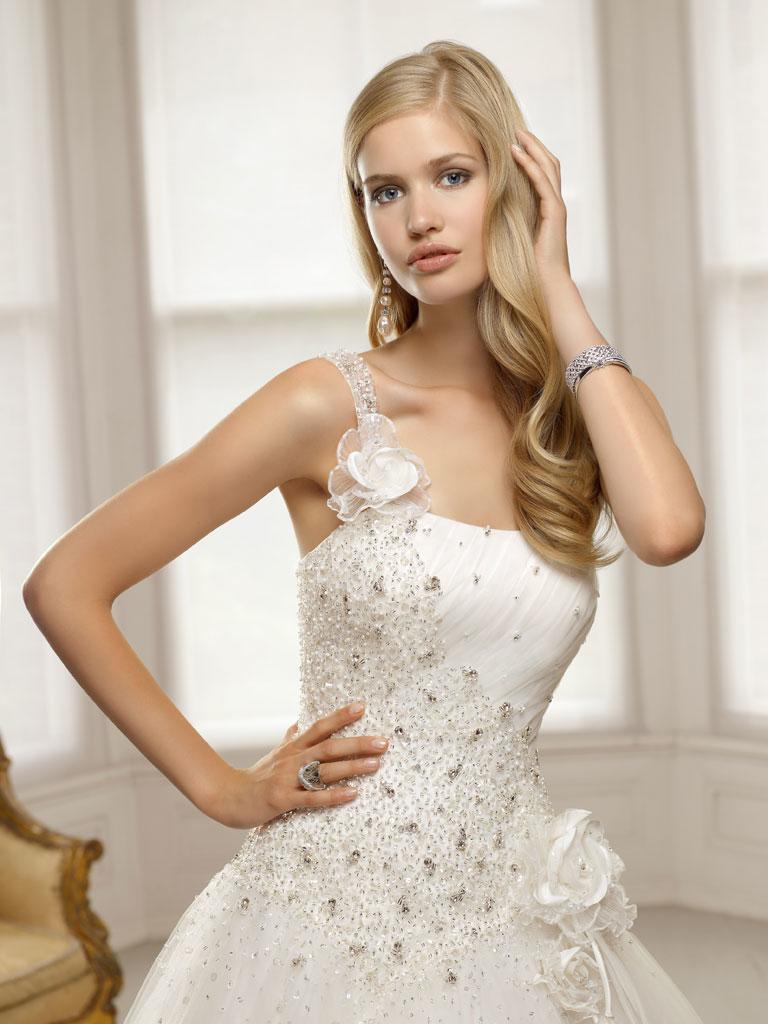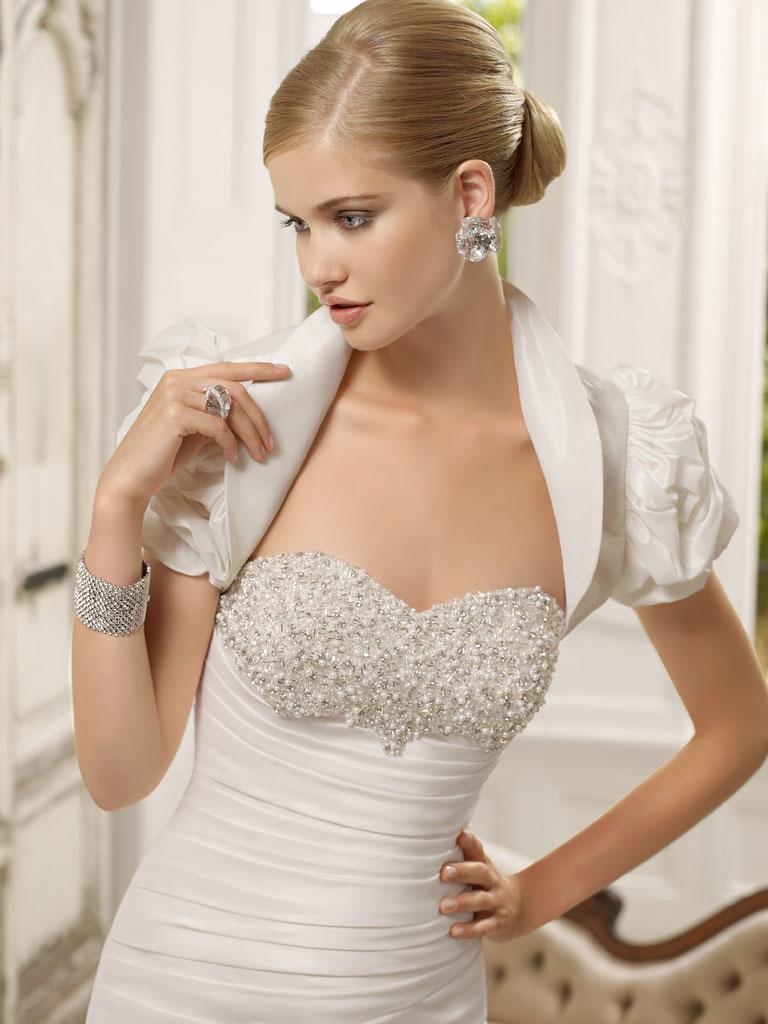 The neckline is slightly dipped and strapless, and the bodice is boned for excellent shaping and support. The skirt is A-Line and sweeps out to a chapel train at the back. The pleating spirals around the dress and is adorned asymmetrically with embroidered motifs adorned with crystals and silver bugle beads. The optional three-quarter-sleeved jacket is in tulle edged with wide taffeta ribbon and has optional sparkling sequins to order.
In the wedding dress section of wedding voucher directory, you will be able to be very specific when doing your wedding dress search.