The most important part of groom's dressing to wear a perfect Turban,that always make a groom prince of the party.Turban is very commonly known by Kulla and Pagri.
Turban is an English word loosely used to refer to several sorts of 'Headwear'. As you travel region by region you'll see varied Turban tying styles. Turbans and Pagries are made of various cloths like Silk, Tissue, Cotton, Khaddar, Brocade etc. Many styles are included in the creation of versatile Safa/Turban. Like they are printed, some of them are embroidered with zari, beads and sequins and this artworks makes the Turban/Safa much more attractive.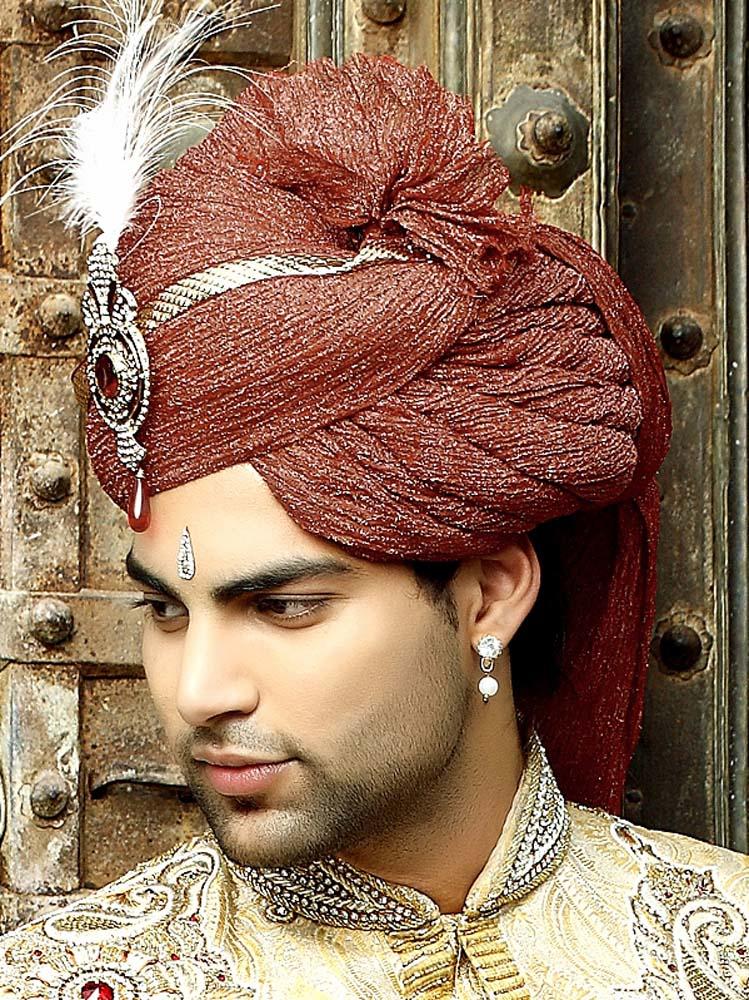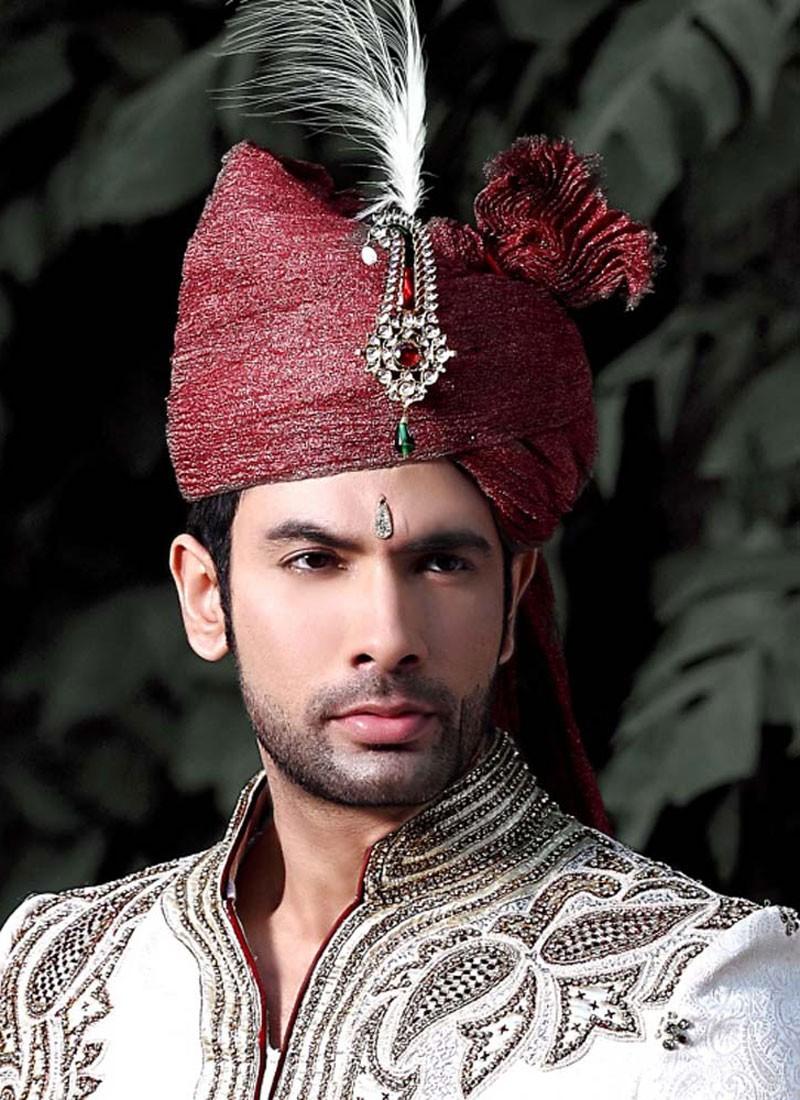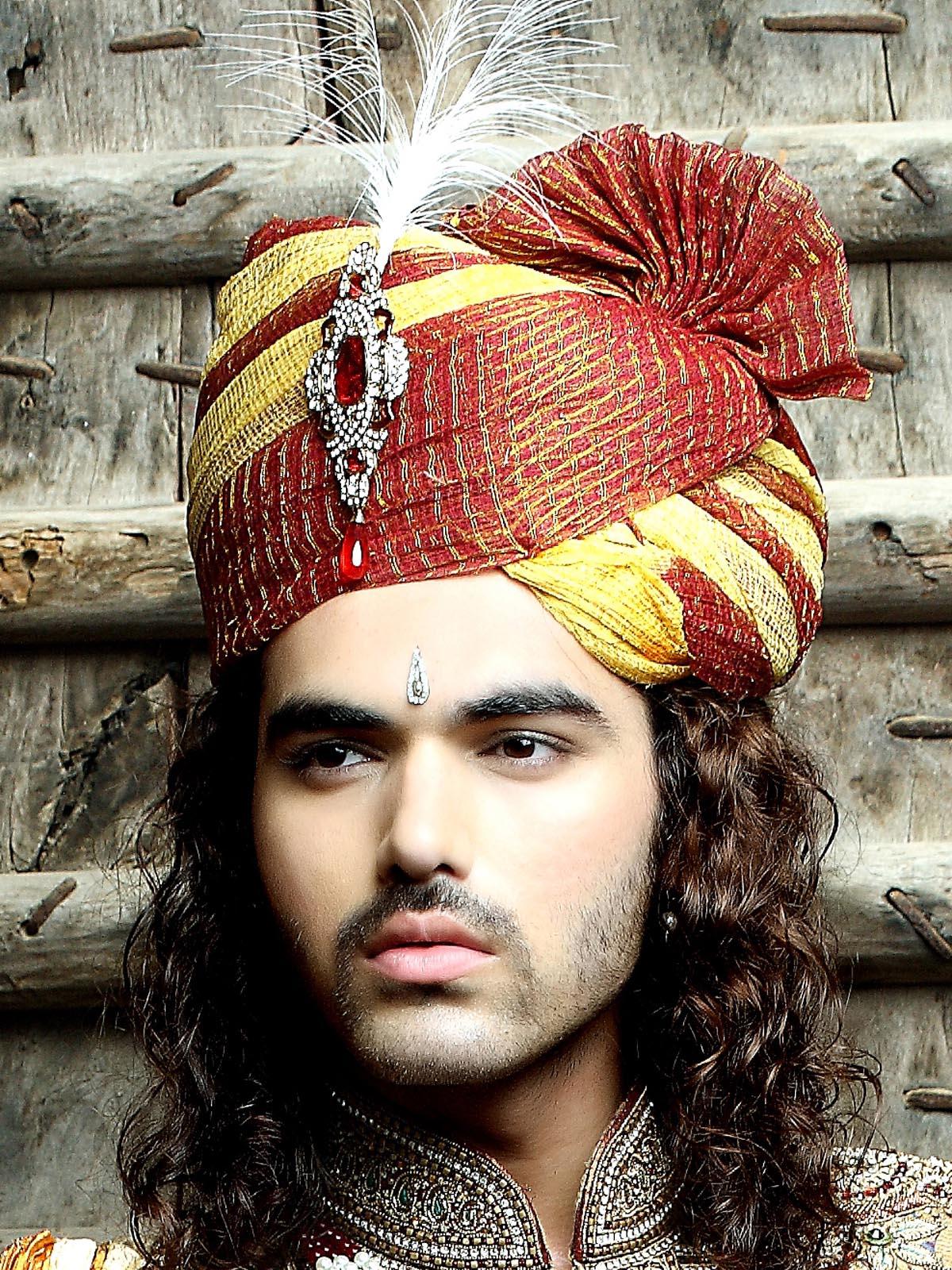 Traditionally, turbans or safas are worn in northern India on wedding occasions. However, turbans have come into fashion widely across India and the world. As per Indian tradition and culture, it is of utmost importance to wear a turban on the groom's wedding day. To make these turbans more attention grabbing, kalgi (a small brooch) and feathers are also attached to the front of the safa.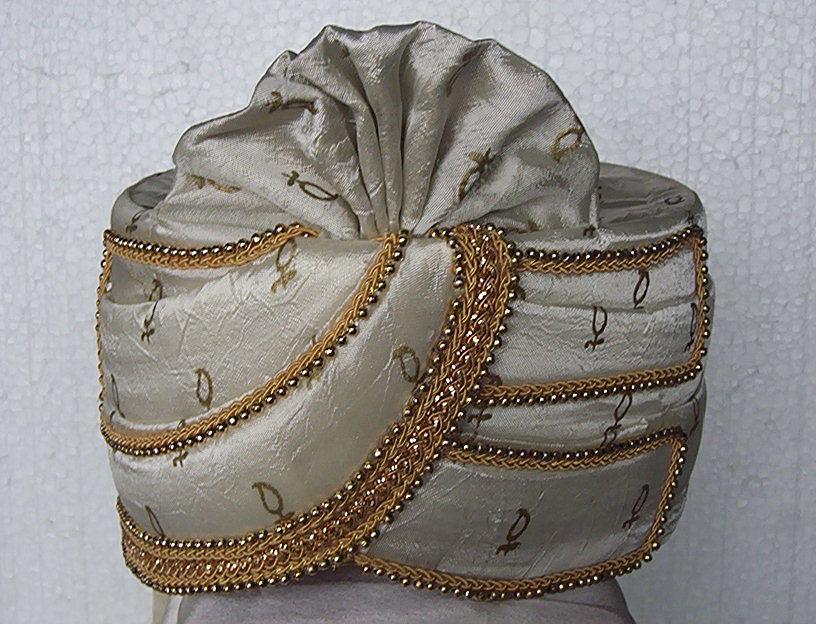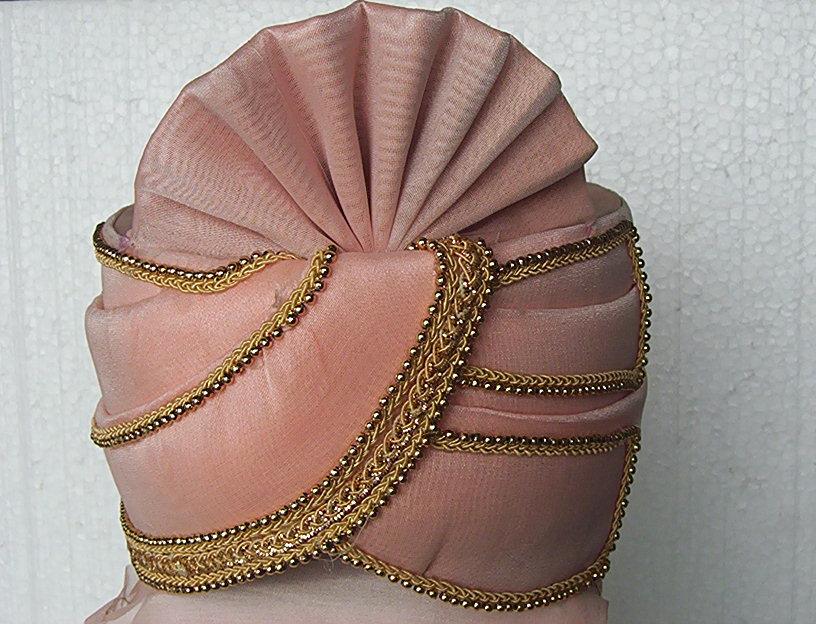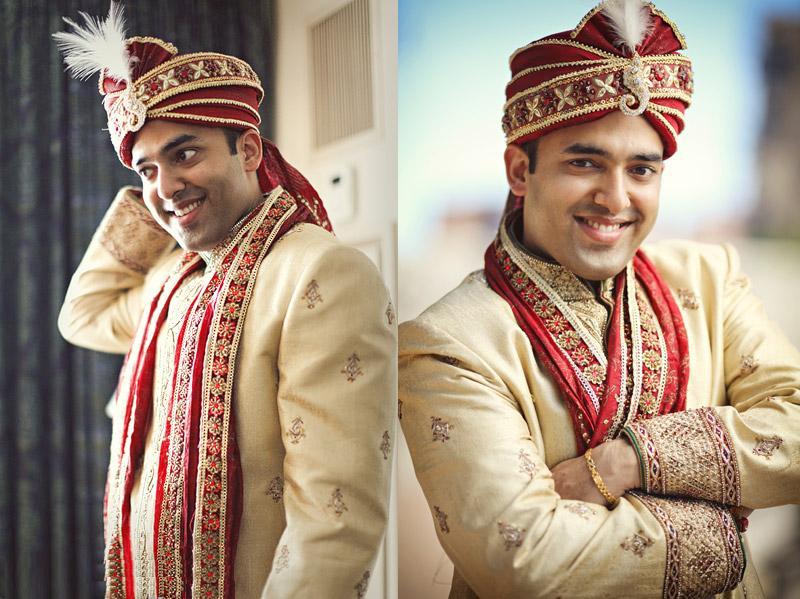 These wedding turban are made up of a single strip of cloth with single colour and most commonly seen in a traditional wedding of North India. This is one of the most important wedding accessories for the groom on the day of wedding.