The Column or Sheath wedding dress is for the bride seeking understated elegance. The skirts have a soft drape and hang close to the body creating a sophisticated look. The perfect choice for a destination wedding, or, add some sparkle and be ready to shine as an effortless beauty.
The classic length of column style barely reaches the floor, while a knee length skirt is lovely for a casual wedding. With the column wedding dress, the bride will give people a simple and sleek appearance. With application of the fabric of column style, satin, taffeta, damask all have the body to hold the silhouette of the column wedding dress. Anyway, if you can wear it and feel comfortable it is a great choice.
The Column dress hugs the figure and looks great on tall, willowy women. This is the one to give you that catwalk look! It will also work well on a more petite figure.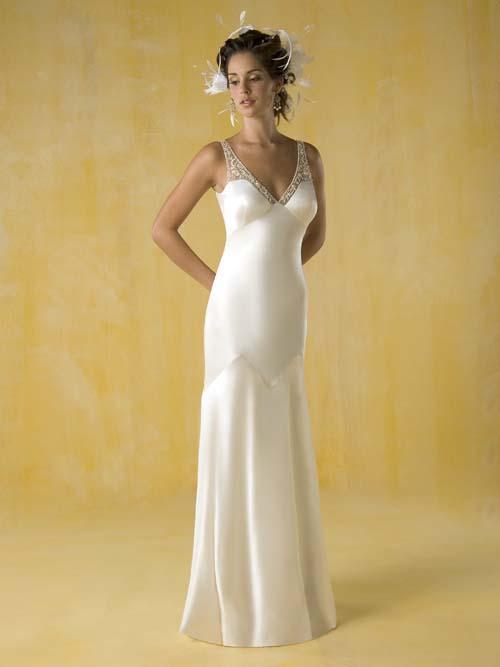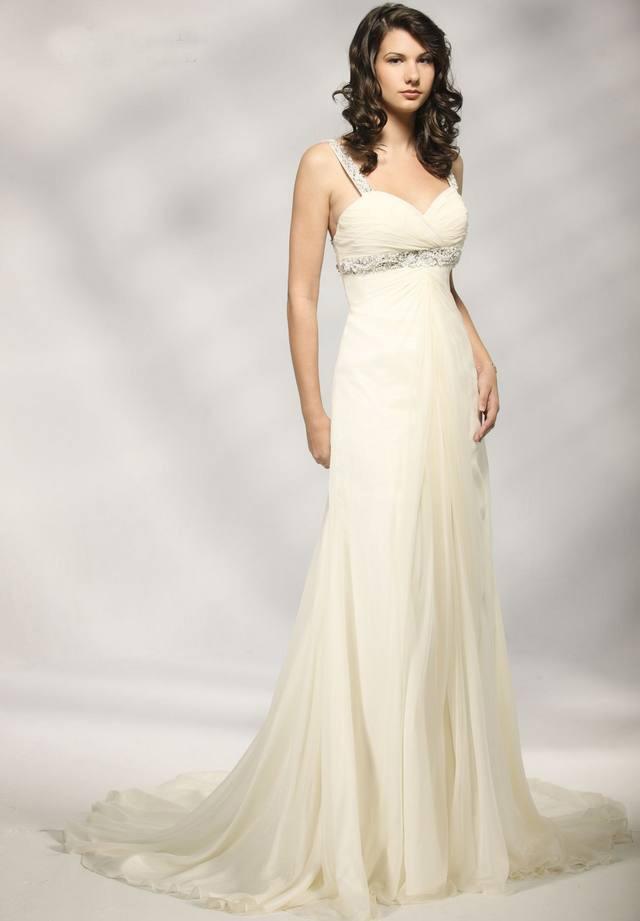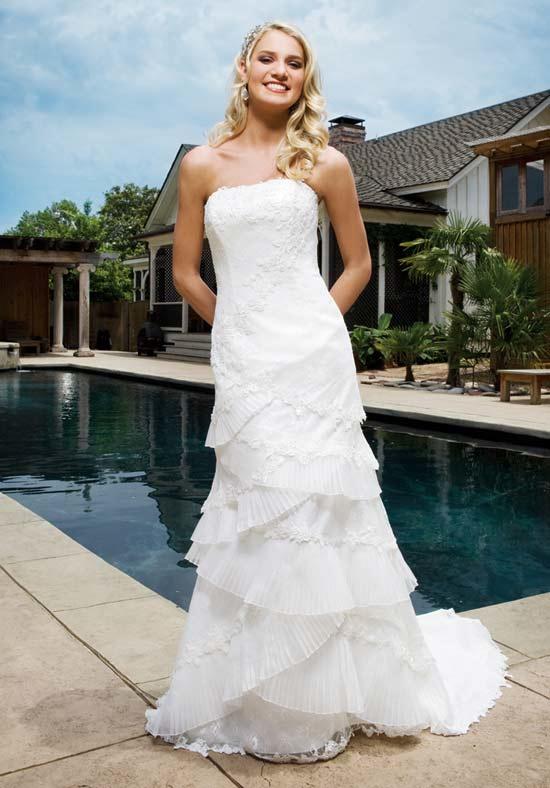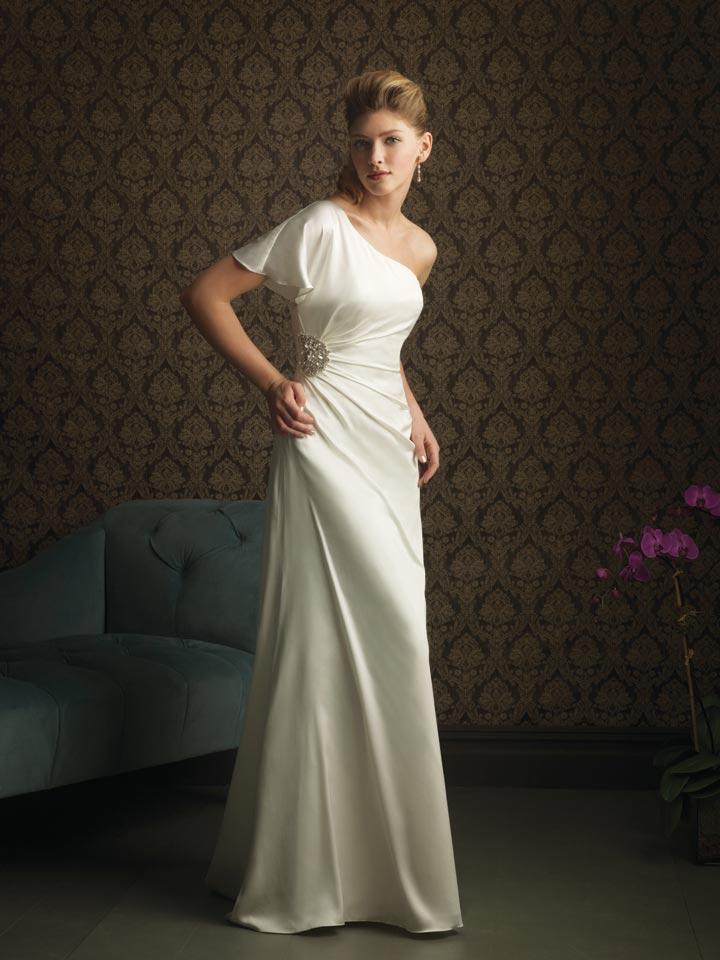 There are knife pleats all around to create a body hugging fit down to the hip which is further accented with beading to one side. The back closes with a concealed zip and button and loop fastening. The skirt flows into a fluted base with a fishtail train at the back, out with ivory or silver color.