We have asked the wonderful Simon Grew from August & Pemberton to give all our brides a few tips on how to sort through the thousands of ring designs to find the perfect fit for them.
Ruby and diamond engagement ring
Simon: "You've found the perfect partner. Now what about the perfect ring? Choosing a ring from the thousands of designs out there can be both daunting and a bit disheartening! Despite the thousands of options, it's often hard to find something that is "perfect" from both a design and budget perspective. The answer to this dilemma: Custom design.
A lot of people consider custom design to be an option reserved exclusively for the rich and famous. Not true! Working with a jeweler to custom design a ring can be your best option of marrying your design aesthetic with your wallet's restrictions.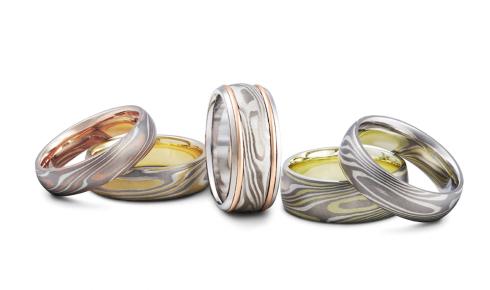 Wedding bands
Here are a couple of tips to make your custom design experience the best possible:
1. Choose a jeweler whose work you like. This sounds pretty obvious, but it's a good thing to keep front of mind when looking online. A jeweler with really modern designs may not be the best person to custom designs your delicate filigree engagement ring.
2. Prepare a budget. Whatever type of jeweler you are looking for, it's best to have a clear budget in mind. This will help the jeweler work with you to create something lovely that won't break the bank.
3. Bring some images with you to your meeting, or email them through once you've found a craftsperson that's right for the job. Visuals are the best way to make sure that you and the jeweler are on the same page with respect to design. This helps the designer/jeweler understand and relate to your sense of style and build a brief based on things you like or equally important, things you dislike.
4. be honest! This is your ring, and as jewelers, we can take your thoughts and feelings about a design. Don't be mean, of course, but be sure to express your thoughts on the designs, as this is the only way that we'll be able to create something that you will love. If there's something that's not quite right about your finished ring it's unlikely that it will grow on you over time so discuss it with your jeweler. Very minor alterations can make a huge difference to the overall design.
5. Talk to the jeweler about their guarantee. Your jeweler wants you to be happy with your custom designed ring, so ask them about what steps they take to help you make sure it is the perfect ring for you, and if it's not, what sort of alterations they provide.
Custom designed jeweler offers you the opportunity to create a one of a kind piece of jeweler that you and your partner will love and cherish. The perfect partner and the perfect ring? Perfect!"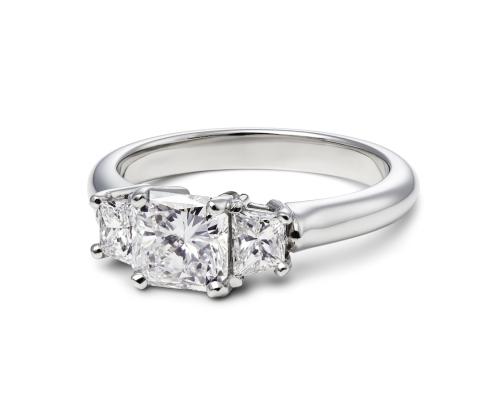 Engagement Ring
Launched this September was Simon's Bespoke Mokume – a totally interactive website that allows you to custom design your own ring. It's great fun! Have a try.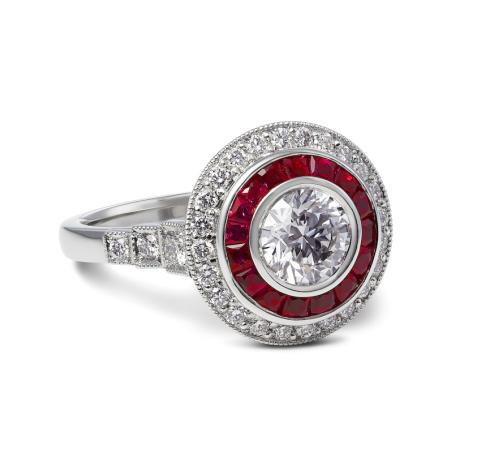 Simon Grew is a couturier of fine jeweler who divides his time between designing and creating bespoke jeweler from his Paddington, NSW studio. August + Pemberton was
Launched in 2006 to bring Simon's passion for design and craftsmanship to life.
Let us know if you use their tool to design your ring – we'd love to see your unique design!